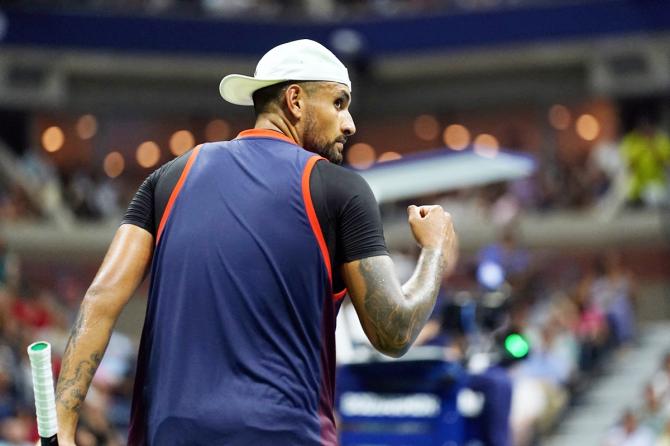 Nick Kyrgios is expected to be fit to play at the Australian Open despite pulling out of a second warm-up tournament following his withdrawal from next week's Adelaide International with an ankle injury, his manager told Australian media.
Kyrgios, ranked 22nd in the world and runner-up at last year's Wimbledon, has already missed the United Cup and will go into the Australian Open, which starts on Jan. 16, having not played singles since the ATP event in Tokyo in October.
"We are very excited and working every day to make sure we're ready for the Australian Open," Kyrgios's manager Daniel Horsfall told Australian media.
"A lot of people were upset after he pulled out of the United Cup, but I hope they now realise the injury is genuine. I wish more people would ask questions before putting in their two cents."
Horsfall said there was "no doubt at all" that Kyrgios would feature at the opening Grand Slam of the year.
Adelaide International organisers confirmed on Wednesday that Kyrgios would not take part in the event at Memorial Drive Tennis Centre.
"The event is clearly disappointed in this decision as would be the fans who support him, but injury happens and health is always the priority," the organisers said in a statement.
"The Adelaide International wishes Nick Kyrgios the best of luck and a quick recovery, understanding the importance of the Australian Open preparation."
Kyrgios' withdrawal came after the 27-year-old, who won the men's doubles title at last year's Australian Open, was involved in a public spat with United Cup captain Lleyton Hewitt over his absence from the mixed team competition.
Hewitt said he had been unaware of Kyrgios's withdrawal until his announcement and expressed frustration over his lack of communication, prompting Kyrgios to say he had been thrown "under the bus".