'While we are all trying to stay indoors and help flatten the curve, all recruitment processes have been put on hold and I am unable to find a job for myself.'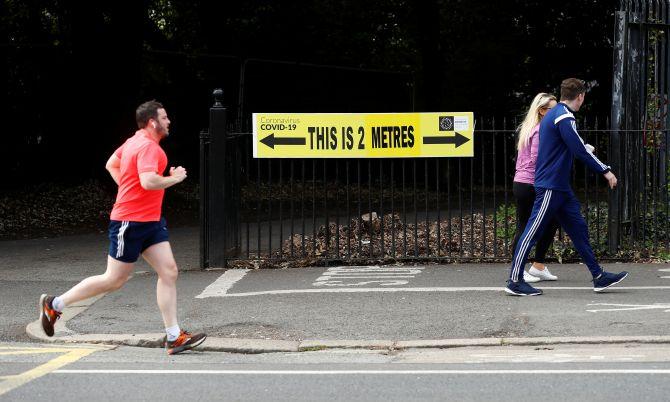 People of Indian Origin and NRIs describe the impact coronavirus is having on their lives.
Murtaza Saifi, Dublin, Ireland
The very first time I heard of the coronavirus was in a WhatsApp message sent in a college group in mid-January.
Just like the pandemic, we all pretty much ignored the message back then, considering that it was just in China, and would surely not travel far.
In the initial weeks, the topic was being addressed as the Situation in Wuhan, China, amidst friends and the extreme measures being taken by the authorities in that country to keep everyone indoors.
As an individual living in Dublin, far away from Ground Zero, I personally had not considered the situation to be of any personal significance. Not until I realised how quickly the number of cases spread across the globe and the count in Italy had horrifically increased in a matter of weeks.
Ireland, like many other countries, had been functioning normally throughout the situation. And even I, who had recently completed my master's degree, decided to shift to a working visa two months early in order to look for a full-time role by the end of February.
Eventually, in the first week of March, there was joint news -- of the first case in Ireland, along with the lockdown in Italy.
That led to the shift into panic mode. People ended up stocking groceries and toilet paper in immense proportions which eventually led to shortages for those in genuine need.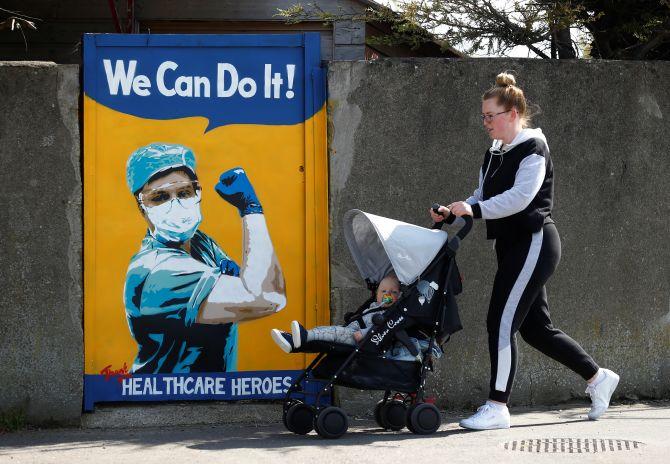 Italy had become a lesson for all countries on the pandemic and Ireland did not hesitate in calling off the St Patrick's Day parade, for the first time ever, along with any social gatherings.
They promoted the concept of individuals staying indoors and maintaining social distancing.
Even all sporting events moved from being played behind closed doors to complete suspension.
While we are all trying to stay indoors and help flatten the curve, all recruitment processes have been put on hold and I am unable to find a job for myself.
My sole need to earn is for paying my rent, but I am aware of friends, who have taken education loans and need to cover their installments and are in a much more difficult situation than I am.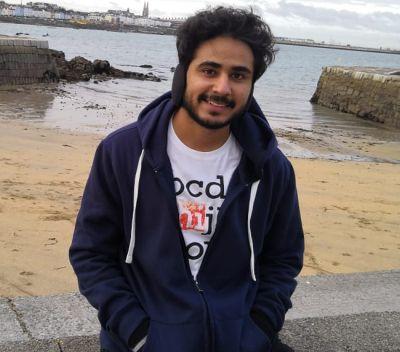 Moving back to India would only lead to putting my parents at a risk, if I were to catch the virus during travel.
While I am stuck in this limbo, I have been trying my best to make something productive out of the situation by taking online courses.
The lockdown allows us to step out of the house within a 2 km radius, but the streets are mostly empty. People prefer staying within the safety of their homes.
It has been five weeks now and groceries are easily available, as of now, for the public. I have had no trouble getting them for myself.
In the Dawoodi Bohra community, an initiative was also taken, by its Faizul Mawaid Burhaniya team, to provide a sufficient amount of food stock to all families and students of the community living in the city, to survive for a few weeks and not have to leave their homes. That has also replenished my resources.
I believe that only positivity can keep us going at a time like this.
The Harry Potter fan inside of me is reminded of a quote, that fits the occasion: 'Happiness can be found, even in the darkest of times, if one only remembers to turn on the light'.
---
Part 1 in the series: 'Our world is coming to a complete standstill'
Part 2 in the series: 'Indian Americans collected 6 months of groceries'
Part 3 in the series: 'Coronavirus: 'These are strange times'
Part 4 in the series: 'This virus has taken over the world'
Part 5 in the series: 'The virus has always felt at arm's length from me'
Part 6 in the series: 'We are now the eye of the storm'
Part 7 in the series: 'As a healthcare worker I feel the continuous gratitude of people'
Part 8 in the series:'Normal may never comeback'
Part 9 in the series:'A new reality is forcing its way into our lives'
Part 10: 'Life, as I have known it for 16 years here, has changed'
Part 11: 'We pray for the return to normalcy with high fives and hugs'
Part 12: 'We can't even take a U-turn'