All you need to know about intakes, proficiency tests and visas.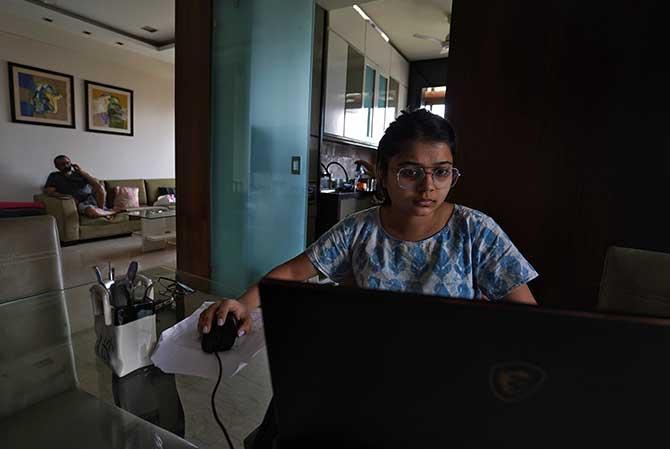 The world is now in the midst of grappling with the effects of COVID-19.
For those of you students who had planned to take up an international course, there is a lot of uncertainty in terms of admissions, fee, assessment and work visas.
This is what the current situation looks like in most countries:
United Kingdom
A majority of international students in the UK decided to return to their home countries before the lockdown was announced and flights were still functional.
Universities were at the threshold of completing their semester or were on Easter break.
A major trend was either online courses or students returning home.
Currently, most universities in the UK are offering COVID-19 related scholarships, tuition fee discounts and waivers to prospective students.
United States of America
While several students have travelled back home while they still could, there are some international students who are still in the USA due to the unavailability of flights. They have decided to stay back to complete the rest of the semester online.
Like most countries, the USA is also following the trend of working from home.
IT and ITes companies especially, are increasingly seeking work from home interns.
Canada
The IRCC (Immigration, Refugees and Citizenship Canada) recently announced that those students who are planning to study in Canada for the May/June intake, can begin attending online courses from their home country.
Students, who have a study permit for the May/June intake but cannot travel due to the travel restrictions imposed can commence their classes online and complete 50% of their course, without having a negative impact on their visa status.
Even though international students will have to attend online classes, they will still remain eligible for the Canadian Post Graduation Work Permit.
Australia
Universities in Australia, along with the government has announced hardships funds for everyone, in order to mitigate the COVID-19 risk.
Universities are offering and encouraging online programmes and all forms of technical aid are provided. Interactive scholarships are also offered.
Some universities have taken the decision to waive off accommodation fees for up to 4-8 weeks.
Those students who have received their eCOE (electronic Confirmation of Enrolment) after the payment of the stipulated fees are recommended to wait till the High Commission of Australia provides an update.
New Zealand
Classes in New Zealand universities were shifted online. Those who are part-time workers in the health care sector, were permitted to work for more than 20 hours per week.
It is a widespread speculation that this trend will continue even after the lockdown has ended. Furthermore, even those students who are working in supermarkets can put in the extra hours, without having a detrimental effect on their visa status.
April 23, 2020 onward, New Zealand is on alert level 3, which means that 50% of individuals can resume work, provided social distancing norms are adhered to.
Ireland
Dates for the different levels of the admissions process are being revised.
Students who have applied for visas for the April intake have now been deferred to the September intake.
Some universities are processing student applications without certain application documents. The 2-year stay option opportunity that Ireland offers, continues to remain intact.
What happens to proficiency tests?
Entrance exams such as TOEFL (Test of English as a Foreign Language), GRE (Graduate Record Examinations), GMAT (Graduate Management Admission Test) are now conducted online.
Duolingo (a language learning app) is becoming an increasingly used platform by universities for English proficiency tests.
Apart from this, there are a significant number of universities in the UK that are conducting these tests by themselves. Some universities in Canada are accepting applications without the IELTS (International English Language Testing System) scorecard and final year marksheet.
Certain universities in Ireland are accepting IELTS scores of 3 years instead of the usual 2 years. Moreover, TOEFL ibt (internet based test) home edition tests are also considered.
Whether or not these online tests will be accepted by the immigration authorities is something clarity is sought after.
Students who are looking to study in New Zealand, but face the risk of their IELTS expiring before they make an application for the July intake can make an application irrespective because such applications will continue to be considered. However, this does not apply to those students who extend beyond 12 months.
Visa
The I-20 form which was earlier sent to prospective students looking to study in the USA by courier is now sent in an electronic format and is now referred to as the eI-20.
Visa centres in the UK are hoped to remain open and students can expect their applications to be kept under review.
Those who will travel by air to study in Canada will have to undergo the necessary medical testing. Students are also required to self-isolate themselves for a period of 14 days. However, students who don't have a place to self-isolate will not be permitted to enter Canada.
Those students who hold a student visa in New Zealand or a Post Study Work visa can extend their visas till September 25 provided that their visas were on the verge of expiring.
Students can make applications for visa to study in Ireland online, these applications will be valid until the application centres open.
What the future holds for applicants
UK
The September intake may get pushed to October, with the visa office likely to open on June 1.
Online English tests for admissions are being conducted, however, whether it will be taken into consideration for the visa is uncertain.
Original submission of documents may be waived and deadlines are likely to get extended. Universities are also extending the offer making period, which allows international students to make arrangements for necessary documentation.
Certain universities are partnering with institutions in other destinations, allowing international students to commence their program at these institutions and then transfer to the UK, once things normalize.
USA
Application deadlines are likely to get extended. Programs that earlier started in August end or the first week of September may get pushed to the end of September or the first week of October.
Classes may either start online or the start dates may get pushed back. Students can even defer their admission to the next intake or year.
Whether or not you will receive scholarships and the cost component of the programme can be understood eventually.
Canada
Students looking to study in Canada in September are optimistic because it's a largely held belief that the situation is likely to be under control till then.
Majority of the May'20 classes will begin online and subjects that don't have the available online avenues are allowing students to switch to subjects that offer online programs.
Attendance to online classes is likely to be given consideration during visa application, and factors such as commitment to course, fees paid are determining factors.
Australia and New Zealand
July intake is a cause of concern. Whilst visa applications are accepted online, the response time is slow.
What is most expected is the delay of the academic calendar. Since there are multiple intakes in New Zealand, students have at their disposal ample of options.
Universities in New Zealand continue to process applications as well as issue offer letters. However, in most likelihood classes will be conducted online, and once the travel ban is lifted students can expect to complete the remainder of their courses in New Zealand.
Tips for students
Be patient
Be optimistic
Research
Keep the process on by preparing for entrance tests
Interact with people to judge the scenario
Consider making submissions
Regard online classes
In most probability, the scheduled intakes will commence with the online study option for most courses, even for international students starting from semester one.
Students could consider this as an option. However, we recommend that each student carefully weigh the options and take decisions after reviewing the terms and conditions.
In this time of uncertainty, it is best to rein in your horses and have patience to see how the situation pans out.
---
Sushil Sukhwani is director, Edwise Overseas Educational Consultants. He can be reached at edwiseint@rediffmail.com.
---