'My biggest challenge is to keep motivating my staff to do their best without compromising on their safety even as we all strive to do our best for the patients under our care.'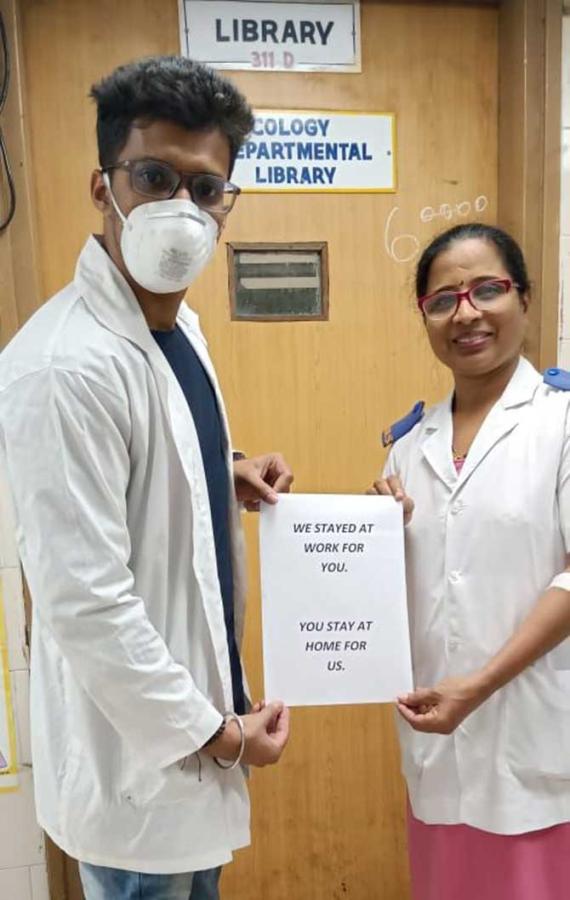 Akanksha Bagwe, an infection control nurse at the B Y L Nair Charitable Hospital in central Mumbai, tells Prasanna D Zore/Rediff.com about the challenges, fears and motivations she has gone through in the last one month of treating COVID-19 positive patients.
---
I have worked at the Nair Hospital as an Infection Control Nurse for the last four years.
I have done an internationally registered course from the Tata (Memorial) Hospital. Post my BSc, I did my post graduation in nursing.
Along with my team I decide and design how the COVID-19 patients who are admitted at the Nair Hospital should be isolated.
When they get admitted we have to create different zones -- the 'infected' zone and 'clean' zone.
Those who administer care and medicine to these patients stay in the 'clean' zone and the patients are kept in the 'infected' zone.
Injection preparation, procedures to be carried out while treating patients take place in this clean zone.
I train the nurses and doctors treating COVID-19 positive patients on how they should don and doff PPE (personal protection equipment, N95 masks, etc.
I decide on the areas where all the health officials and caretakers don, doff and dispose off their PPEs and other protective gear when they come in contact with COVID-19 patients.
There is a protocol that needs to be followed while treating COVID-19 positive patients. I train them in all these aspects that need to be followed while being in the infection control zone.
All this needs careful planning.
Every hospital has a big Infection Control Committee which includes microbiologists, the dean, deputy dean, one doctor each from different departments, HoDs.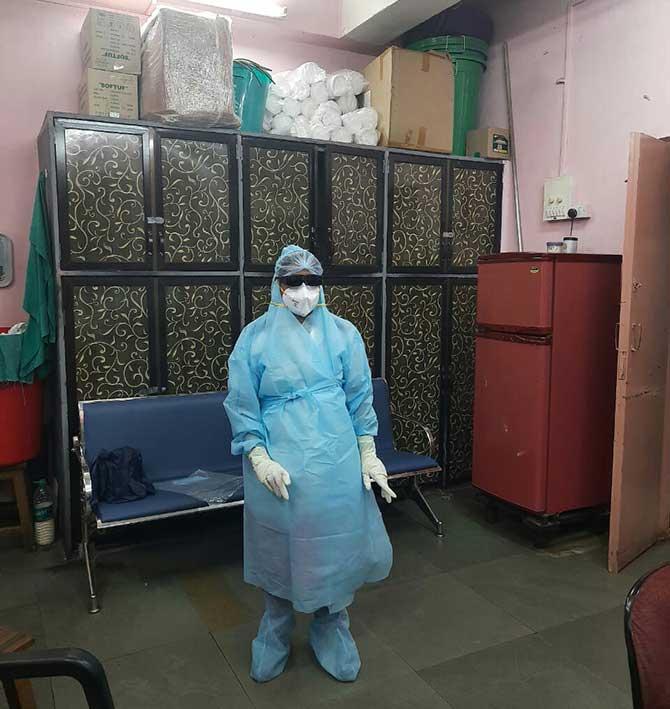 My duty starts at 8 am, but I have to be present before time to make arrangements for the patients, their relatives; where to give them place to sit, etc.
After taking care of these arrangements I go for a round around the ward where these patients are kept.
At that time I wear only an HIV kit, cap and gloves.
Only when I enter the ward where COVID-19 patients are kept do I don the PPE kit, N95 mask, etc.
I ensure that all the guidelines are being followed and the patients are taken good care of from the time they are admitted till their discharge.
I also ensure if those medical officers taking care of these patients have adequate PPEs, masks and all those equipment required while dealing with COVID-19 patients.
My job requires me to check if patients get a proper diet and whether they follow that diet plan, and find out if they have any problems, which patient needs isolation, check how many symptomatic patients have reported positive for the coronavirus, then allocate beds to these patients; then send those testing negative to a different quarantine section within the hospital.
Every single group has been given different protocols to follow. My job is to ensure that all these teams follow the protocols to the tee, and train them properly if they don't follow these protocols or clarify these protocols to them in case they have not understood them.
I have to undertake surprise rounds, keep a close watch on all the nursing staff, not only to check if they are doing their assigned duties, but also to coordinate with other seniors to help my nursing staff get all the protection gear and nutrition that they need.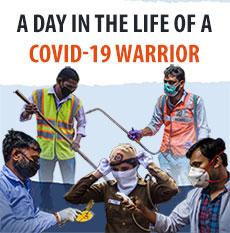 Counselling wins the day
Sometimes, our nurses feel scared while dealing with COVID-19 patients. I have to counsel them to help them overcome their fears and anxieties.
When the pandemic started spreading first in China I was asked to lecture all the nursing staff about the importance of hand hygiene, the necessary precautions one must take while dealing with such patients.
But when it began spreading in Mumbai a lot of our staff felt depressed about their health and facing COVID-19 patients.
I have been doing the rounds of COVID-19 positive patients's ward for one month now, talking to these patients, counselling them, counselling their relatives.
This has helped other nursing staff gain confidence that if adequate precaution and care is taken, one can stay protected and uninfected by maintaining proper physical distance from them.
Every morning I begin my rounds from the seventh floor, climbing downstairs, I keep meeting ursing staff, counselling them, asking them about their needs and fears, keep egging them to do their bit for fighting this pandemic.
Not only positive patients, but their relative too need counselling sessions because they too fear the dreaded disease.
Since their near and dear ones are treated for COVID-19, their relatives fear for the patients's life.
While those relatives who had come in contact with COVID-19 positive patients are kept under quarantine, only one distant relative, who has not come in contact with the positive patient, is allowed to be present in the hospital. They have been assigned a separate waiting room far away from where positive patients are kept.
If the patient needs anything, only dedicated hospital staff members coordinate with the relatives and inform them about the medicines that are needed or pass on messages about their well-being.
Even the healthiest of COVID-19 positive patient feels that s/he is going to die. They don't have the confidence to accept or deal with their infection.
We counsel them by saying that the Indian diet is far better than eating habits followed in Western countries and that has been the main cause of higher mortality in some European countries and America.
We tell them that their parents have inculcated in them the habit of having nutritious meals, so they need to worry too much about their mortality due to COVID-19.
We have to tell them that 80 to 85 per cent of the people who suffer from COVID-19 show mild symptoms and their recoveries are faster. While this may not mean much to whoever reads this, but when we say such things to a COVID-19 positive patients in the hospital it changes her/him completely.
They feel so good about it and motivate themselves to fight the coronavirus.
We tell them to follow proper hand hygiene, a nutritious diet and the importance of positive thinking in fighting the coronavirus.
We have pasted umpteen posters across the wards where these patients are kept that help them feel positive about fighting this battle for their lives.
The patients need proper counselling for they fear for their life. We constantly need to talk to them, motivate and inspire them to keep following their diet protocol, their medicine intake, etc.
My biggest challenge is to keep motivating my staff to do their best without compromising on their safety even as we all strive to do our best for the patients under our care.
The fears and anxieties of COVID-19 positive patients stress them more than the impact of the virus on their physical well-being.
I have to constantly keep talking to them. You will find me talking most of the time when I am at my duty station.
I have to submit reports of not just the well-being of the patients, but also of the medical staff that comes in contact with these patients.
I am expected to come up with innovative solutions to all the new problems faced by the patients as well as our staff in the course of a day.
So, during our meetings with the dean and HoDs, I have to meet them with the solutions to the problems faced by those being treated and those treating them.
I get all the support from my seniors when it comes to getting the required material or additional manpower.
I have to make suggestions for the well-being of our health workers who start their day early and reach late at home.
We have to take care that they get proper diet and nutrition because we need to take care of these frontline workers first if we have to defeat the COVID-19 pandemic.
Without these health workers, we won't be able to give a fitting response to tackle the pandemic. They too feel good that their health and nutrition is being taken care of and they feel motivated to dedicate themselves fully.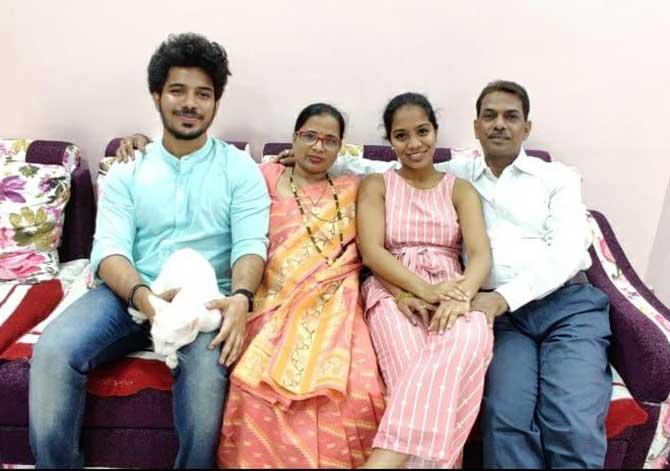 Every day, after I wake up I pray to god to keep myself, my family and my colleagues safe.
Then I cook food for myself and my colleagues who come from distant places. We have been in touch with COVID-19 positive patients for almost a month now.
I go for a number of rounds in the wards throughout the day. We all forget about our families when we are working with coronavirus patients but anxieties haunt me when I come back home with my family.
I am fortunate that I stay close by and have a big house in Worli where I can quarantine myself without disturbing other members of my family. We all sleep in different rooms.
Every day I carry just a washable bag, my mobile, my tiffin and a simple dress. I hit the bathroom first after reaching home and disinfect myself as well as my belongings.
My husband sprays disinfectants on the floor too because I have a cat who we keep inside a room when I am home, but roams around freely when I go to the hospital.
I use Chlorhexidine Gluconate Ethanol 70% Solution to disinfect my mobile. There is a possibility of the virus staying on the mobile's cover. I use a polythene bag to keep my phone which I dispose off safely at home and then disinfect my phone.
I wash all my clothes in hot water myself. My son who is an engineer, my daughter, who will soon be a chartered accountant, and my advocate husband, all maintain safe physical distance while interacting with each other
My god, my Bapu, keeps a kind eye on me.
I am the only woman who steps out of her home every day in this lockdown and has become more visible these days to my neighbours. They feel insecure. They keep telling my husband that 'Your wife's hospital has now become a COVID-19 hospital'.
But my god, my Bapu (Dr Aniruddha Joshi, a spiritual guru from Mumbai with a huge following across Maharashtra), keeps a kind eye on me. He wants good things to happen to me, so he has given me an opportunity to do what I am doing today. He is the one who inspires me to do any good that I am doing today.
I pray to Bapu to bless all the decisions I take at the hospital so that it benefits my patients, my co-workers and my hospital.
I pray to him to keep me away from arrogance -- being in the position to take decisions I can always refuse to not serve COVID-19 patients. But even if I want to, my Bapu doesn't let such thoughts cross my mind.
I want him to bless my hospital so that we successfully overcome the difficult times with equanimity and without hurting anybody's feelings.
Whatever good qualities he has given to me, I want to dedicate them for the betterment of our patients and hospital.
I take my god wherever I go and all my decisions are taken because he is around to guide me.
I am fortunate to be blessed by Bapu and all my energies are because of his blessings. I don't expect anything from anybody; I just seek his blessings and good health and quick recovery of all the patients in the word who are fighting COVID-19 bravely.