With just hours to go before the United States presidential election all eyes are turning stateside as Donald Trump seeks a second term in the White House and Democratic candidate Joe Biden campaigns to become America's 46th president.
If you're struggling to wrap your head around the presidential election and how it compares to India, which competing parties will be vying for the White House, and how a winner is selected, scroll on for a comprehensive guide that details all there is to know about the upcoming elections.
The Candidates

There are two people that US voters can choose from to be the next president of their country -- current president, Donald Trump representing the Republican party and Joe Biden who represents the Democrats.
Both men are in their 70s -- Trump would be 74 years old at the start of his second term, while at 78, Biden would be the oldest first-term US president in history.
As president, a person can only serve a maximum of two terms and eight years in the White House.
Joe Biden has chosen California senator Kamala Harris as his pick for VP, she's the first black woman and south Asian American to ever be nominated for the position.
US President Donald Trump has chosen his current deputy, Vice President Mike Pence as his running mate.
How does the US Election work?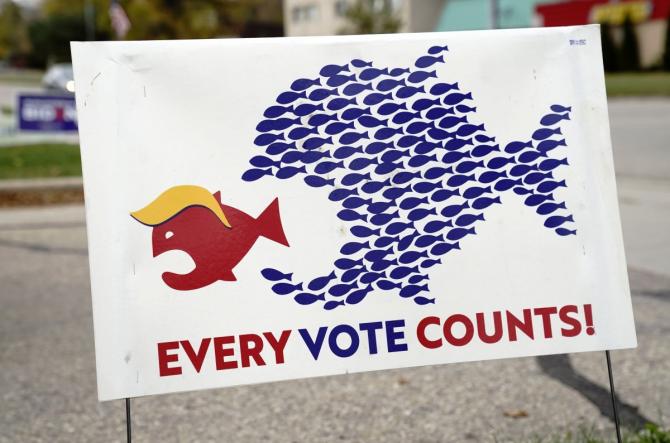 The US election happens every four years on the first Tuesday of November, with this year's election scheduled for November 3 2020.
Lots of people are using postal votes to make their choice this year as they want to avoid others at polling stations during the coronavirus pandemic.
However, there are some concerns in the US, raised by Donald Trump, that these votes will not be counted properly.
How is a winner selected?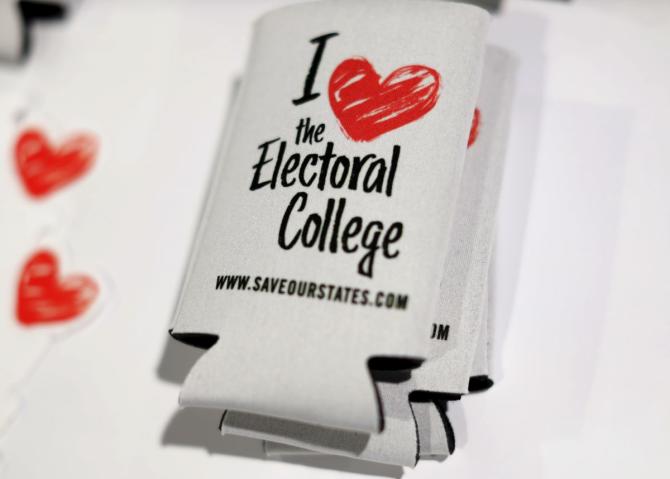 The person who goes on to become US president must win what is known as the electoral college.
Each state gets a certain number of electoral college votes partly based on its population and there are a total of 538 up for grabs, so the winner is the candidate that wins 270 or more.
This means voters decide state-level contests rather than the national one, which is why it's possible for a candidate to win the most votes nationally -- like Hillary Clinton did in 2016 -- but still be defeated by the electoral college.
Who can vote and how do they do it?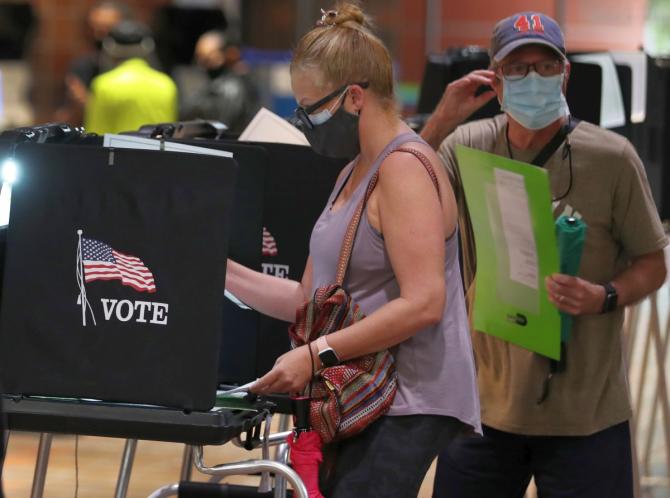 If you're a US citizen and you're 18 or over, you should be eligible to vote in the presidential election, which takes place every four years.
However, lots of states have passed laws requiring voters to show identification documents to prove who they are before they can vote.
These laws are often put into place by Republicans who say they're needed to guard against voter fraud. But Democrats accuse them of using this as a form of voter suppression as it is often poorer, minority voters who are unable to provide ID like a driving licence.
When will we find out the result?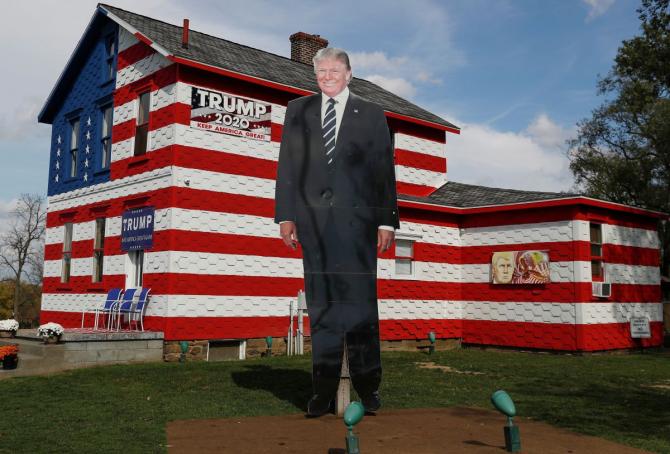 It can take several days for every vote to be counted, but it's usually pretty clear who the winner is by the early hours of the following morning.
In 2016, Donald Trump took to the stage in New York about 3 am to give his victory speech in front of a crowd of jubilant supporters.
But don't set your alarm clocks just yet. Officials are already warning that we may have to wait longer -- possibly days, even weeks -- for the result this year because of the expected surge in postal ballots.
The last time the result wasn't clear within a few hours was in 2000, when the winner wasn't confirmed until a Supreme Court ruling was made a month later.
What are the big issues?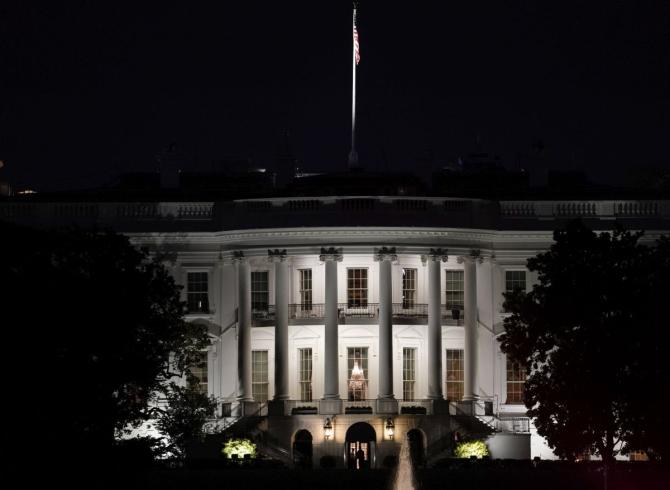 The US has had demonstrations across the country this year in response to the death of George Floyd, a black man who was killed while being stopped by police.
US President Trump's reaction to the Black Lives Matter protests, as well as his response to the coronavirus pandemic and the Californian wildfires will be called into question by Joe Biden.
However Trump is likely to call-out Biden on issues such as the economy, immigration, gun-control laws and his own suitability to do the job.
When does the winner take office?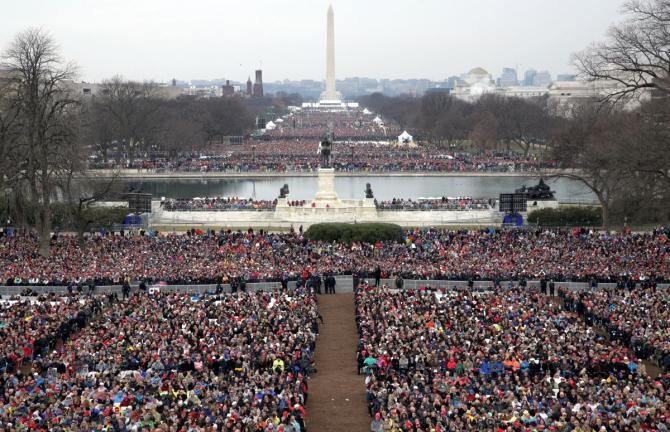 After the US president is announced on Election Day, a short transition period allows for the winner to begin preparing for office.
Just over two months later, traditionally on January 20, the new president is sworn in at an inauguration ceremony at Congress, where the presidential oath of office is recited.
This ceremony, which is followed by a parade that sees the president back to the White House, marks the beginning of a four-year term.
The next inauguration is slated to take place at the west front of the United States Capitol facing the National Mall, where it has been held since the inauguration of Ronald Reagan in 1981, on January 20, 2021.