Hundreds of passengers across the globe stripped off their trousers and skirts for the worldwide "No Pants Subway Ride".
What started out as a group prank in New York has now become an annual event and spread to more than 27 countries.
This was the 17th annual edition of the event, where fellow transit users strip down to their underwear and get on the train.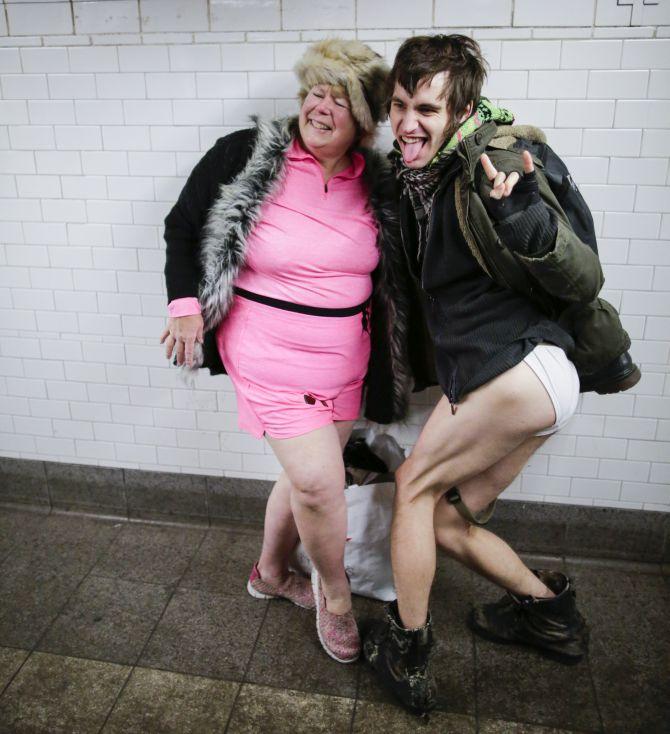 People in underwear pose for a picture after taking part in the No Pants Subway Ride braving freezing temperatures in New York City. Photograph: Eduardo Munoz Alvarez/Getty Images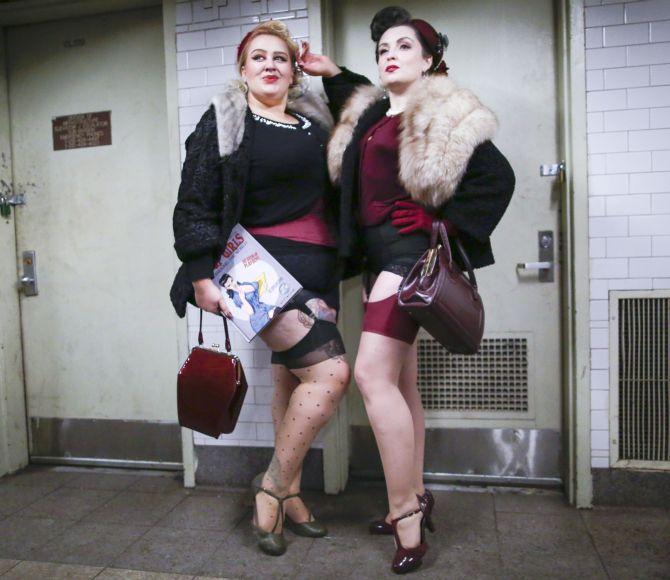 The annual event, in which participants board a subway car in January while not wearing any pants, began as a joke in 2002 by the public prank group Improv Everywhere in New York City. Photograph: Eduardo Munoz Alvarez/Getty Images
Pants-less subway rides take place every year in dozens of cities around the world – all at 3 pm local time. Here are some men who braved to show off their legs in New York. Photograph: Eduardo Munoz Alvarez/Getty Images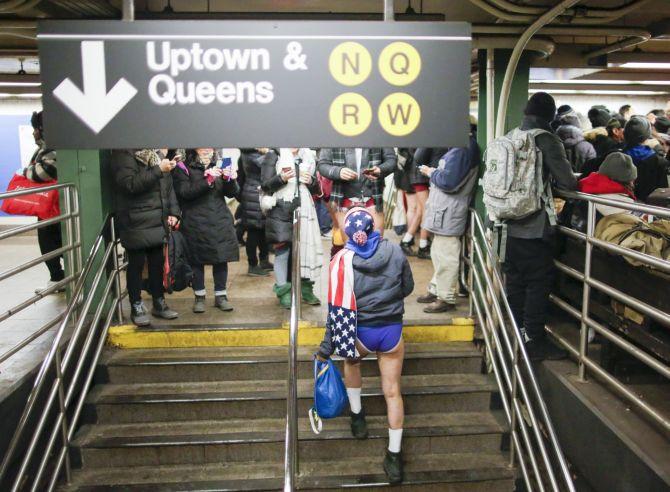 Participants are told to get on trains and act as they normally would and are given an assigned point to take off their pants. They're asked to keep a straight face and respond matter-of-factly to anyone who asks them if they're cold. Photograph: Eduardo Munoz Alvarez/Getty Images
Dozens joined the trouser-free phenomenon in central Munich on the subway line U3 between the famous Marienplatz Station and final destination Moosach. Photograph: Carsten Koall/Getty Images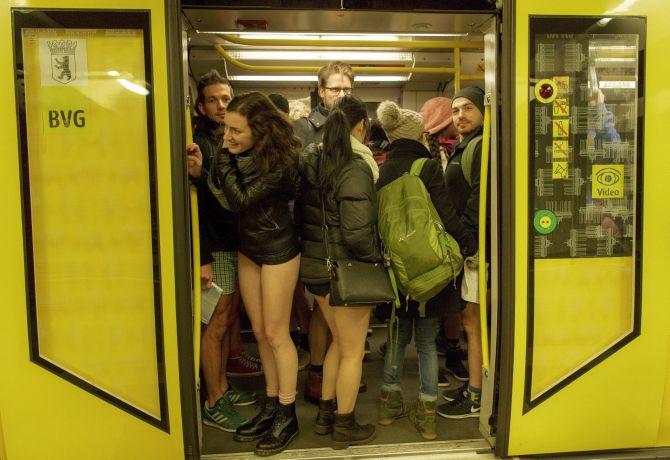 This year's No Pants Subway Ride was organised by the sportswear company Odlo. Photograph: Carsten Koall/Getty Images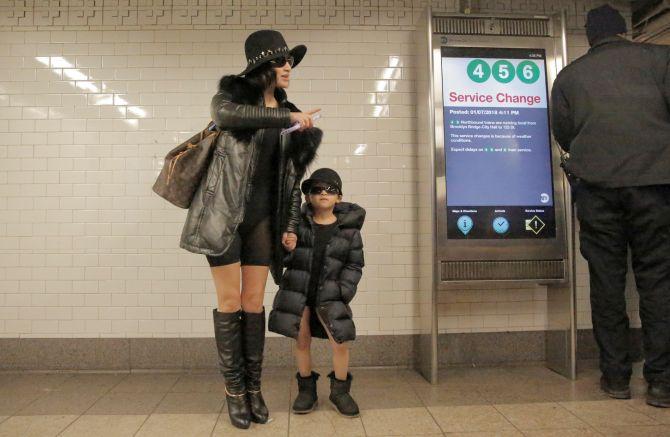 The goal of this event is simply to have fun, to do something strange for the people, so when they board the tram suddenly something strange happens with people taking off their pants, say participants of the event. Photograph: Elizabeth Shafiroff/Reuters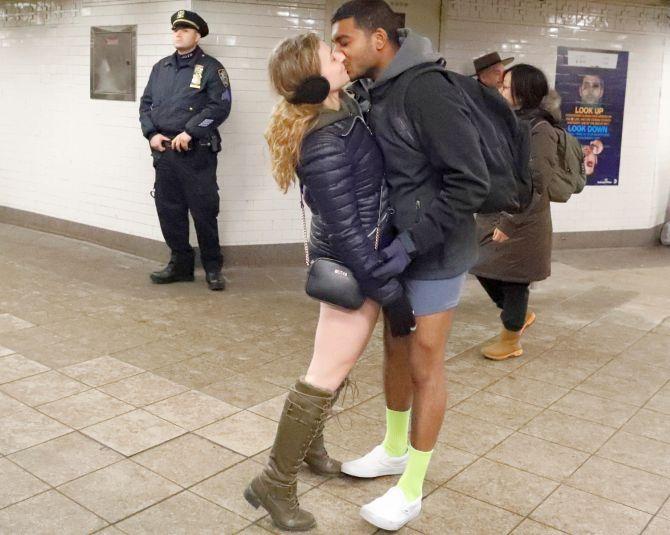 The event was the 17th time commuters bared all in the name of comedy. Photograph: Elizabeth Shafiroff/Reuters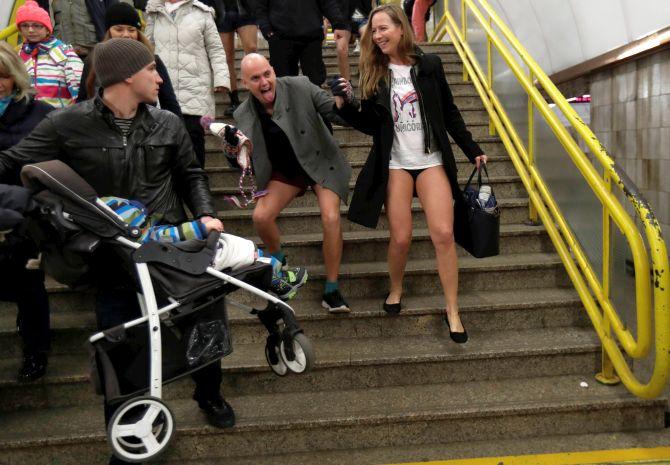 This couple invite stares from other commuters in Prague as they opt to let go off their pants. Photograph: David W Cerny/Reuters
A little too cool for pants! A person reading a book participates in the event in Berlin, Germany. Photograph: Hannibal Hanschke/Reuters