Food safety regulator Food Safety Standards Authority of India (FSSAI) on Thursday revised its order and allowed the use of regional names in printed labels of curd packets amid political controversy in Tamil Nadu.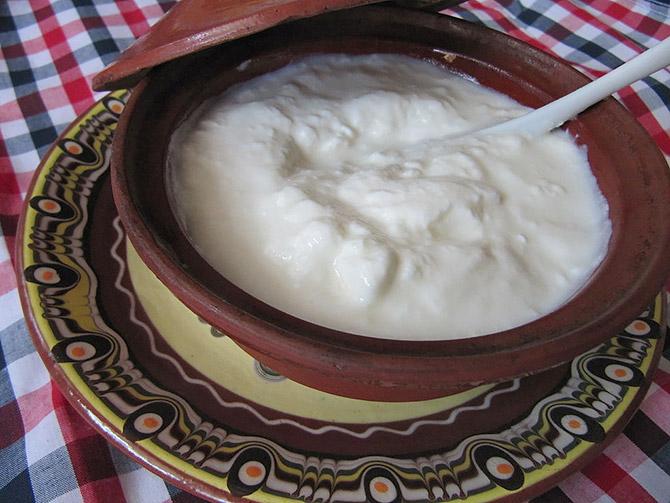 Food Business Operators (FBOs) are now allowed to use the term 'curd' along with any other prevalent regional common name in brackets on the label.
For example, 'Curd (Dahi)' or 'Curd (Mosaru), 'Curd (Zaamutdaud)', 'Curd (Thayir)', 'Curd (Perugu)' can be used, the FSSAI said in a statement.
The order has been revised following various representations received recently on the omission of the term 'curd' from the Standards of Fermented Milk Products and only the word 'Dahi' was mentioned.
The controversy erupted after the Tamil Nadu Cooperative Milk Producers Federation -- which sells dairy products in brand name Aavin -- declined to use the Hindi term 'Dahi' in its printed sachets as directed by FSSAI and said that it would only stick to the Tamil word 'Thayir'.
On Wednesday, Tamil Nadu Chief Minister M K Stalin decried the move as an attempt to 'impose Hindi'.
Dairy Development Minister SM Nasar said the government had received a letter asking it to implement the directive before August.
'The unabashed insistences of #HindiImposition have come to the extent of directing us to label even a curd packet in Hindi, relegating Tamil & Kannada in our own states. Such brazen disregard to our mother tongues will make sure those responsible are banished from South forever,' Stalin said in a tweet.
Bharatiya Janata Party state unit chief K Annamalai has said the notification was not in tandem with the Centre's policy of promoting regional languages.
'The notification released by FSSAI for the use of (the word) Dhahi in curd sachets produced by state-run cooperative societies is not in tandem with the policy of our Hon PM Thiru @narendramodi avl to promote regional languages. We want an immediate rollback of the notification (sic),' he said in a tweet.
Meanwhile, Dravida Munnetra Kazhagam functionaries trended the Twitter hashtag 'DahiNahipoda' (No to Dahi, go on) to oppose 'Hindi imposition'.
The party's IT Wing Secretary T R B Rajaa was among those who tweeted so.
On Wednesday, Stalin had condemned imposition of Hindi even in labelling curd and said those responsible for it would be 'banished' from the southern parts of the country.
On his Twitter handle, Stalin posted a news report on FSSAI directing Karnataka Milk Federation (KMF) to label curd as 'dahi' prominently.
The Bengaluru datelined report had said the FSSAI directed the KMF to use the Kannada equivalent for curd 'mosaru' in brackets.
'The FSSAI clarification on labelling curd has come recently after Kerala, Tamil Nadu and Karnataka milk federations sought usage of local names on the curd sachets,' the report said.
Also, Tamil Nadu Cooperative Milk Producers Federation has been told by FSSAI that to Tamil words 'tair' or 'tayir' could be used in brackets.
Citing the report, Stalin had said, 'the unabashed insistences of #HindiImposition have come to the extent of directing us to label even a curd packet in Hindi, relegating Tamil & Kannada in our own states. Such brazen disregard to our mother tongues will make sure those responsible are banished from South forever.'