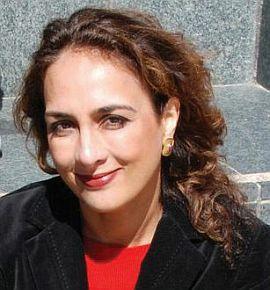 Just a few days before the final nomination date, attorney Harmeet K Dhillon, chair, San Francisco Republican Central Committee, was at the state registrar's office to see who was running from where in California, US.

She was surprised to learn that nobody was running against state Senator Mark Leno, a Democrat from the newly-redistricted Senate District 11. So, Dhillon decided to run.


"I gathered 80 signatures. It all happened within four days," Dhillon, who had an unsuccessful run in the 2008 assembly election, told rediff.com.


She has hired a full-time campaign manager. She filed for the nomination March 8, and was endorsed by the California Republican Party March 11. She faces Leno in the June 5 primary.


Her sudden decision to run, while handling about 36 cases a year and managing her responsibility as chair of the San Francisco Republican Central Committee, made life more challenging, she said.

"But I am very active and I can handle business litigation and I have promised my law partner I will be fully active," she added.


"Politics and job is a team effort," she said. "I am not a superstar who does everything. I have a team. I have hired more than one (staffer) for the first time. I have ran a campaign before and know the process; this time I intend to actively use social media."


Her campaign web site is expected to be accepting contributions online by next week.

Dhillon came to the United States as a child with her parents. After living in New York and North Carolina she moved to San Francisco, which she calls home.

She is the founder and partner at Dhillon & Smith LLP, a law firm that focuses on business law, elections and campaign law, the First Amendment and civil rights law for religious minority plaintiffs. 

She won Trilochan Oberoi's tough discrimination lawsuit against the state of California last year.

Dhillon's political involvement began during the 1988 presidential election when she was chair of Dartmouth Students for Jack Kemp, the former secretary for Housing. At Dartmouth College, she was editor-in-chief of The Dartmouth Review and was featured on 60 Minutes, and in The New York Times, The New Republic, The Wall Street Journal and other national publications for her conservative views at a liberal elite educational institution.

She moved to the University of Virginia Law School after working as a journalist for about a year. At the university, she served on the editorial board of the Virginia Law Review and was president of the nation's largest chapter of the Federalist Society.

After working as a law clerk for a year in Baltimore, Maryland, in 2003 she moved to San Francisco and soon got involved in politics.

In 2008, she unsuccessfully ran against Assemblyman Tom Ammiano for the California state assembly. In a district with only 8 per cent registered Republicans, she garnered nearly 17 per cent of the vote.

This time too, Dhillon faces a tough battle; the district has more registered Democrats than Republicans. Her rival Leno has half a city of younger people, gays and other liberal minorities. He is on less sure ground with the Chinese, Filipinos, home owners and small businesses on the western half of the city. He has also never represented Daly City before.

"I will be focusing on those cities," said Dhillon, who, if elected, will be the first Indian-American California state senator.

She said she will focus on the rising higher education cost in California. Democratic mismanagement in Sacramento, she said, had raised the cost of tuition. She also hopes to argue against a government-mandated health policy.

"As a private citizen and business owner I want to decide on our own health-care choices," Dhillon said, arguing that instead of imposing a cost on employers she favours tax credits for private individuals to purchase health insurance and employers getting tax credit for the health premium they pay.

"Private management programs are always less expensive than when the government manages them."

She argued against government funds being used to support illegal immigrants who cannot work in the US.

"It makes no sense to educate them on public dime when they are subject to deportation," she said.

"They can have straight A's but they cannot work. I cannot hire them at my law firm. Until the federal government fixes the illegal immigration issue, we are just flushing our tax dollars down the drain."

She said California's high unemployment rate is a result of the state killing jobs through regulations and paperwork that push companies out of California.

"They are moving to Texas as it has a more business-friendly environment," Dhillon said. "We have to stop pushing business out of California."

Unlike some other Republicans, Dhillon supports same-sex marriage, a hot-button issue in earlier California elections.