'While we may speculate about personality politics, the reality is that there are more important issues that drive the India-US relationship.'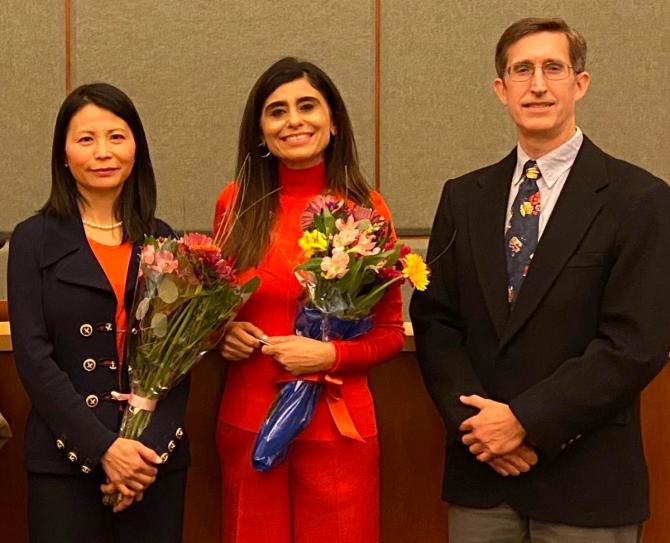 Kavita Tankha is the mayor of Los Altos Hills, a suburb in the heart of Silicon Valley. It is located at a 10-minute distance from the headquarters of Google, Apple, Facebook and the Stanford campus.
Yet, the town has a rural charm with ample greenery, rolling hills and a total population of just over 8,000.
It is the playground of Silicon Valley's tech moguls and international billionaires like Sundar Pichai (CEO, Alphabet Inc, which owns Google), Sergey Brin (co-founder, Alphabet and Google) and Yuri Milner (co-founder and former chairman Mail.Ru Group, he has also invested in many companies including Byju's, Facebook, Twitter, Flipkart, Practo, Spotify, Xiaomi, OlaCabs, Alibaba, Airbnb and WhatsApp).
It is one of the richest zip codes in America. And now, it has an Indian American as its mayor.
Kavita Tankha grew up in New Delhi. After completing her schooling at Loretto Convent, she joined the College of Jesus and Mary and, later, Lady Shri Ram College where she studied history and politics.
She moved to the US to pursue a graduate degree at the Northwestern Pritzker School of Law, post which she worked in New York for one of the top law firms in the country.
After working in the fast-paced Wall Street-like environment in New York, Zurich, London and Toronto, she settled down in California. Fifteen years later, as mayor of Los Altos Hills, she tells Rediff.com US Contributor Abhijit Masih, "Given the rise of China, it will be wise for the US to have a good relationship with India."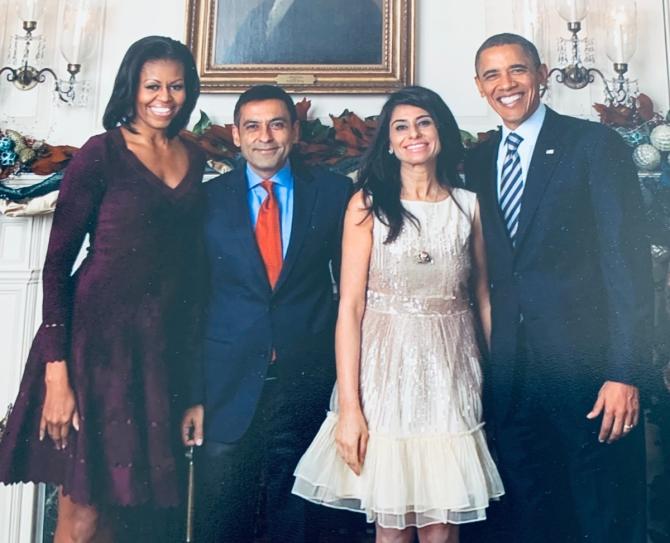 You have lived and worked in Europe, Canada and England. Why did you settle down in California and make Los Altos Hills your home?
My husband is in finance and he could move and get jobs. Since I had a bar membership from New York, I could work anywhere and with any international law firm that did cross-border transactional work.
When I moved to California 15 years ago, I really liked the place. I felt my life had come a full circle and this was the place where I wanted to stay.
At the same time, I was thinking whether I wanted to continue with law.
For me, the attraction about going to law school was to get engaged in political work, in community service and in the fabric of the country I live in.
Even before you ran for public office, you were involved in presidential campaigns. How did you get involved in politics and public office?
I think it happened organically.
I realised it is not enough to engage just with the local community.
At that time, President Obama was starting to run for office. His campaign was based on hope and change and it was really compelling.
Here was a man who was African-American and, as a woman of colour, I thought it would be amazing to have a man of colour as president of the country, particularly when he was so smart, intelligent and articulate.
He represented all of us.
The success we had was telling and I feel fortunate to have been a part of his campaign and raise kids during his presidency.
It taught a lot of young people what humanity and a good human being looked like. This wasn't necessarily true during the Trump era.
You were one of the top fundraisers for the Obama campaign. How did you pull in so much money?
It was really fun to be a part of a campaign that was forward-looking and inspiring.
Barack Obama was so charismatic and compelling as a candidate that the money was just poured in.
You could not change anybody's mind about how s/he felt about him.
I consider it a privilege to be engaged with his candidacy and his presidency.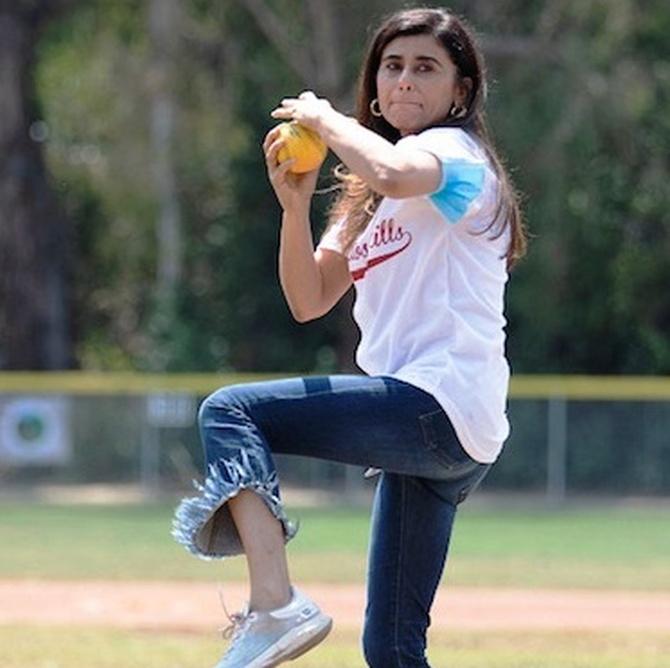 You were involved in the campaign for Vice President Kamala Harris.
Do you go back a long way since she is from California as well?
Around the same time, Kamala Harris was preparing to run for the office of district attorney in San Francisco.
I got involved with that and, later, with the campaign for Hillary Clinton. This was way before Kamala Harris's nomination for vice president.
She was just starting and was running for the DA's office and, later, for attorney general, and her rise was meteoric.
She was just phenomenal. She is smart, eloquent and has the people's attention.
I remember, when I held the first event for her, I had to tell people who she was to get them to come. And, in 10 years, she is the vice president of the United States.
Did her Indian origin heritage help the election campaign last year?
I would definitely support someone of Indian origin and I would support a woman, but she transcends that. She embodies American values as well.
While I would support someone of South Asian origin, she has a much wider base and you saw that in the elections.
People of all origins, ethnicity and colour supported her candidature because of who she is and what she stands for. You cannot win on the single dimension of ethnicity.
Eric Garcetti, who was the mayor of Los Angeles, has been named ambassador to India. Do you think his appointment will help India-US relations?
I like him. I think he has been a great mayor of a great city.
He is well known in the Indian-American community and I have heard really good things about him.
The fact that the US-India relationship has come to a point where the US feels the need to send a strong and charismatic statesman to India is telling of the times we live in.
The appointment is indicative of how the US recognises India as a close partner.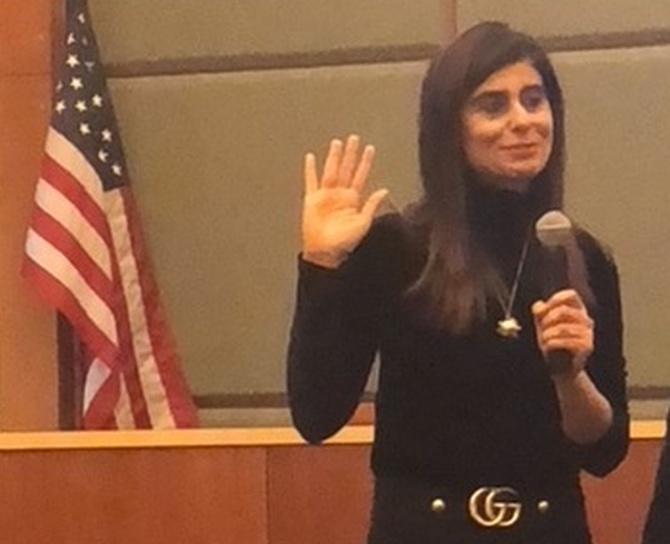 Did India have a better relationship with the Trump administration?
I think relationships between countries are beyond personalities.
Of course, you need them as stakeholders and partners but it is more about how the US now views India.
There is a definite shift in the last 15 years, in terms of India's rise and geopolitical importance.
The foreign service recognises the importance of India as a society with a very young population that is definitely going to be a force in this new world.
Given the rise of China, it will be wise for the US to have a good relationship with India in that part of the world.
While we may speculate about personality politics, the reality is that there are more important issues that drive the India-US relationship.
What are the problems one of the richest zip codes in the US has?
It is like any other town.
Fire is a very great risk to our town so we take that very seriously.
Lack of a stable Internet is a problem, which is interesting considering we are in Silicon Valley.
We are looking at different solutions to resolve these issues.
Safety, like any other town, is also an issue because there is a great disparity between the rich and the poor and the pandemic has only made it worse.
We have a great responsibility to provide affordable housing.
You only know Silicon Valley as the home of the wealthy, but we also have to look out for people who do not have a tech background and think of solutions for affordable housing.
Otherwise, how do you attract teachers and firefighters who are essential to any community?
So we do have our own share of problems. Having said that, it is truly an amazing place to live in and we are so fortunate to call it our home.
I am just happy engaging in public service.
It is a joy and that holds true for any profession, whether you are a doctor or an engineer.
If you become part of something bigger than yourself, that sort of completes your life in ways that nothing else does.
I am happy and enjoying myself right now.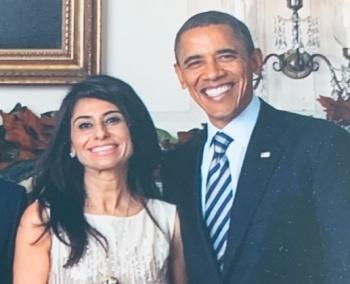 Feature Presentation: Rajesh Alva/Rediff.com