'If that occurs, the world will be safer.'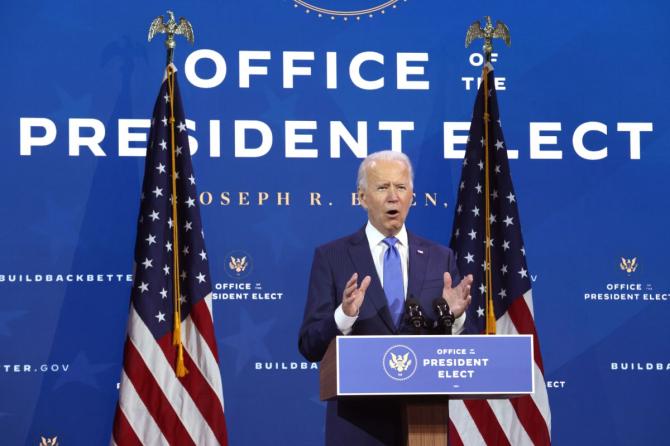 This interview was first published on Rediff.com on December 5, 2006.
In a formal step towards the finalisation of the India-US nuclear agreement, United States Senator Joseph Biden, who took over as chairman of the influential Senate Foreign Relations Committee in January, was one of the six Senators appointed on December 04, 2006 as conferees for the committee that will work out the final legislation for the agreement, that will be be adopted and sent to President George W Bush for his signature.
In the second part of an exclusive interview to Rediff India Abroad Managing Editor Aziz Haniffa, Biden explained that two of the three or four pillars upon which security for the world will be built in the 21st century are India and the United States.
Biden also discussed his agenda for India once he takes over as chairman of the Foreign Relations Committee, asserting he would not bring up the Kashmir issue "without consultation with India first," and adding that the imbroglio between India and Pakistan "is not ours to solve."
How bullish are you going into conference? Are you confident you can get the Senate and House bill reconciled and approved before the lame-duck session ends?
Yes. That is my hope. That is my expectation. On the Senate side, we'll be able to do that. I don't know about the House side.
At the end of the day, I am still not chairman yet.
Although (Senator Richard) Lugar (the current chairman of the Senate Foreign Relations Committee and another Senator who has yielded to me on this a lot he's still the one that sets the schedule.
But I expect full cooperation from Senator Lugar. So I don't anticipate any serious problem.
Do you believe it could go to the President's desk for signature before the year is out?
My hope is that it goes to the President.
It's important to go to the President before we adjourn.
How would you characterise the role of the Indian-American community in the success of the bill being adopted with such a whopping margin in the Senate, just as it did earlier in the House?
The role of guys like Swadesh Chatterjee and others of the US-India Friendship Council and other organisations that came together to help it first get on the floor and then push it through so quickly?
It's been very, very positive.
As I said earlier, the mounting influence and the sophistication of the Indian-American community in being able to make their views known to the US Congress is remarkable.
It's very serious, it's real, and the way in which it's been done, it's been done well.
So I would say, it has played a very positive role.
Now, to be honest with you, were there no Indian-American community, I still would have done the same thing I've done.
I don't think it changed the position of many of the major players very much because there is a really deep-seated and growing awareness of what I said on the floor -- that two of the three or four pillars upon which security for the world will be built in the 21st century are India and the United States.
I am not being solicitous toward Indian Americans when I say what I said before.
I've met with the national Indian-American community, and that is that.
This is the single-most important relationship that we have to get right for our own safety's sake.
There's so many decades to overcome -- some mistrust, some suspicion.
The truth of the matter is that notwithstanding the fact that President Bush has followed on from (former President Bill) Clinton and reached out, there is still a lot of scepticism about Bush and his foreign policy ability in India.
So there is a lot to overcome.
This is the single most important development in my view, that's occurred in the last 20 years with regard to India and it's the basis upon which we can begin to build...
My dream is that in 2020 the two closest nations in the world will be India and the United States. If that occurs, the world will be safer.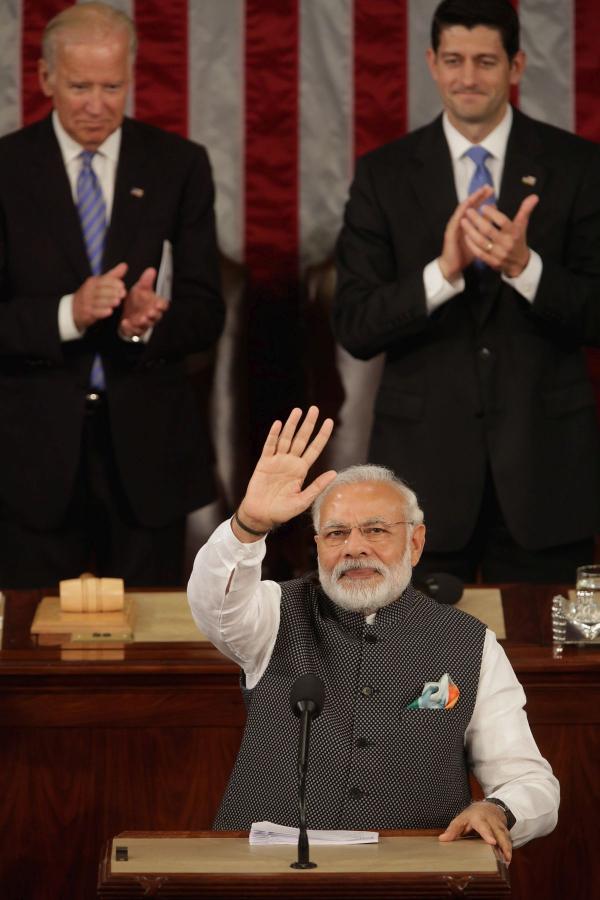 All the 12 Senators who voted against the bill and all those who introduced 'killer amendments' relating specifically to the deal were Democrats.
All the Republicans walked in lock step with the administration's bill and then with the bill co-authored by you and Senator Lugar.
Is it difficult for Democrats to vote to make India an exception on a nuclear issue despite the constant talk about India and the US being great democracies, having so much in common -- all of the usual, sometimes patronising, stuff we hear -- because nonproliferation is still almost an article of faith for them, notwithstanding India's impeccable track record?
That's exactly right.
It is an article of faith. Look, this was a Gordian knot. We have based our policy from Eisenhower through even Reagan on nonproliferation.
It is the single cornerstone of American foreign policy.
To square realism with idealism, which is what happened here, is not easy when it occurs. But it was done.
That's why I thought it was so important that it be led by a Democrat and that you have 85 or whatever the number of votes there were for the treaty because it says that we are not giving up on nonproliferation, and, quite frankly, we expect India to become an ally. And it is an ally.
I got most often asked, Well, why India, and not Pakistan and Iran? And I say, what do you mean, why India? Number one, India has been a partner in not promoting proliferation.
Pakistan and A Q Khan have done more damage to the world than any single country (without starting a) war.
Iran is a theocracy that has mal-intent.
I mean, India has been an international good citizen.
But, nonetheless, whenever you have to go back and look at history -- if I can make a strange comparison -- you can argue the merits of Kashmir, depending on which historical point you wish to start with.
But it is what it is.
We have to deal with it. As I said and I got into a little bit of difficulty (on the floor), India lives in a very rough neighbourhood.
So the idea that India, with China to its north and Pakistan to its west, would not become a nuclear power is just not a reasonable expectation.
It's about time we recognised reality and preserved the principle of nonproliferation at the same time.
I think we did that.
Come January, you take over as chairman of the Foreign Relations Committee and will sit in perhaps the most important chair in Congress that shapes this country's foreign policy.
What are going to be your priorities, specifically vis-a-vis India and, more generally, vis-a-vis South Asia?
The first thing we have to do -- to be able to have any change in our ability to reach out in ways we haven't thus far -- is to settle the situation in Iraq because it is the thing that is sucking all the oxygen out of the room. That's number one.
Number two, there are a number of issues relating to India that I would like to pursue, including joint energy research and development -- the notion of being able to begin to try to tackle internationally and domestically the energy crisis.
It's in our mutual best interest that the axis of oil doesn't dictate the outcomes of our foreign policy.
So energy, quite frankly, is the single most significant piece.
Also, immigration. Although the vast, vast majority of Indians here in America are here legally, and I've always promoted the increase in the numbers of H-1B visas, it is not the same dilemma (as illegal immigration).
But there is a concern that... the situation (the kind that affects the Hispanic community) not somehow spill over to other immigration issues.
Will the issue of Kashmir -- the most contentious issue between India and Pakistan that even the most respected US South Asia analysts continue to perceive as the most probable flashpoint of a nuclear confrontation in the world, be an issue on the agenda of the Senate Foreign Relations Committee when you take over?
Would you advocate the US use its good offices to try and help resolve this imbroglio?
No. I would not bring that up without consultation with India first. If our good offices are sought we should be prepared to provide them.
But I don't think we can determine -- we, the United States -- (how it should be resolved).
We should use whatever positive pressure we can to move in the direction (Indian Prime Minister Manmohan) Singh is moving, to get some accommodation. But that (issue) is not ours to solve.