'Be realistic. This too shall pass.'
'Continue working from home.'
'If you adapt quickly, you may be able to work from home even after the disease has gone.'
Under normal circumstances, a sniffle would not bother someone in India.
Nor would someone coughing or sneezing.
In fact, we are so inured to spitting that paan stains and phlegm are part of our public property decor.
But these are unusual times. And any of these actions make people extremely anxious, even angry.
COVID-19, a rapidly spreading disease, without any cure or vaccination yet, has resulted in 21-day countrywide lockdown, a circumstance that even Indians in their eighties can't recall ever happening.
The enforced isolation, fear about whether essential products will be available, of being forced to stay within the four walls of the house, has led to a huge increase in anxiety levels.
In an e-mail interview, Savera R Someshwar/Rediff.com posed questions about some of these fears to Dr Rajesh Parikh, one of India's foremost psychiatrists and co-author of The Coronavirus: What You Need To Know About The Global Pandemic.
Dr Parikh is the director of medical research and honorary neuropsychiatrist at Mumbai's Jaslok Hospital and Research Centre. He has extensive research experience and is a distinguished contributor to over 150 medical publications across the world.
And he has some very sensible, practical advice to offer.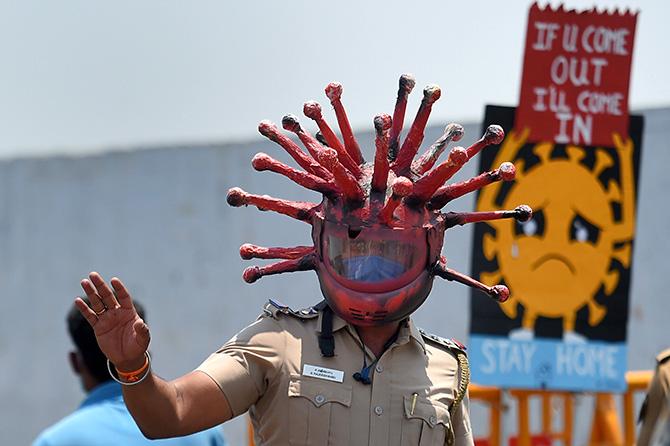 A fast spreading deadly virus and an unexpected, enforced lockdown... These are unprecedented situations. What are the mental problems that you expect people will face?
Loneliness. which is not a disease. but is a precursor to diseases like anxiety, depression, heart disease and autoimmune diseases.
Yes, loneliness kills.
Do people underestimate the impact of loneliness? Could you explain how it affects mental heath and what one can do to protect oneself?
Yes. Those who do not experience it underestimate it until they do so themselves.
Several studies have demonstrated the impact of loneliness on depression, medical disorders and even on reduction of life expectancy.
If you are feeling especially anxious, angry, frustrated, scared or confused given the current situation, how can you handle it?
Accept that it is to be expected.
Follow reliable sources for information.
Call up your family and friends.
Rekindle your hobbies and interests.
Meditate.
If necessary, take the help of online counsellors and help lines.
What advice would you have for people who are in quarantine or have just been released from quarantine?
In Quarantine: Understand the importance and your contribution to halting the spread of the disease.
Value the time that you get to yourself which is almost impossible in today's world.
Reflect, introspect, read, listen to music, connect with old friends, enjoy your hobbles.
Meditate.
Out of quarantine: Enjoy the freedom without going overboard.
Maintain social isolation and hand washing.
Be of support to others in quarantine.
Continue with the activities that you enjoyed in quarantine.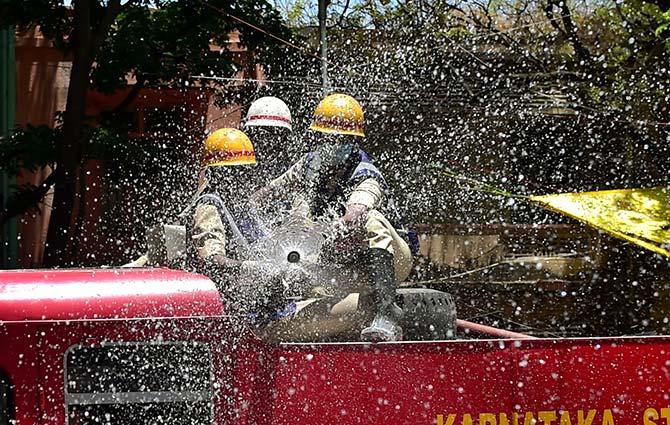 If someone has heard that the building down the road has a positive coronavirus case and is petrified, how do they handle this fear?
Seek reliable information.
Unless you are less than six feet away from an infected person or touch your face after touching something that person touched, you have nothing to be worried about.
There are many who feel panicky at the thought that they might run out of supplies and die of hunger, especially when they see images of people crowding to buy essentials. Should they stop watching the news? What do they do?
Again, seek reliable information.
Talk to someone in a support group.
Stock up enough groceries for three weeks.
The lack of clarity in terms of the availability of essentials, the unavailability of sanitisers, the unavailability of tests, the lack of a vaccine… to what extent can the anxiety surrounding all this impact mental health?
It can only aggravate pre-existing anxiety which needs to be treated in its own right.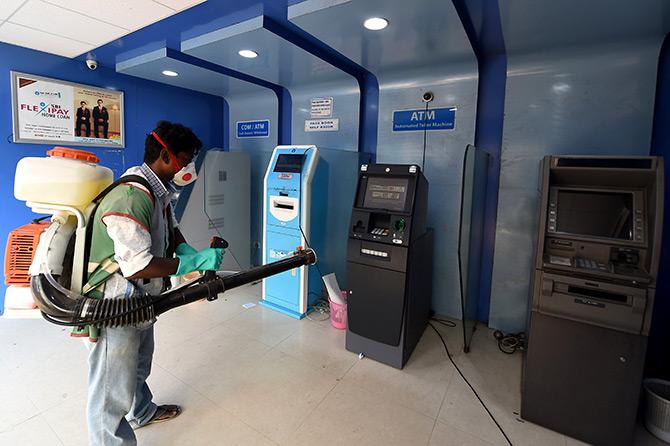 Even looking out of the window to see an empty street, or maybe even seeing too many people around, can cause anxiety in these times. How does one cope?
Such a person has an underlying disorder which needs to be addressed regardless of the lockdown.
To what extent will the lockdown affect pre-existing mental conditions?
It depends on the condition.
Many will remain unaffected. Those with anxiety, panic, phobias and depression will need more attention.
The lockdown is impacting the economy and many people worry if they will have a job when things go back to normal, especially when they are not skilled to do anything else. How do they calm themselves?
Be realistic. This too shall pass.
Your job is not running away.
Continue working from home.
If you adapt quickly, you may be able to work from home even after the disease has gone.
How does one retain perspective during these trying times?
By seeing the larger picture.
Worse disasters -- both natural and man-made -- have come and gone in our country. We are here because our ancestors and we survived.
Would you recommend cutting back on the news and on social media?
Not unless you are addicted to them to the exclusion of all else.
WhatsApp forwards add to people's anxiety. What recommendations would you have for people who tend to believe and forward whatever they receive on WhatsApp?
Just stop doing it.
To what extent does having a regular routine help?
It depends on people. Some do great with a routine, others without it.
What problems might people working from home face and how can they cope with it?
Learn a new skillset.
Having no one to chat with or talk to in case of difficulty (can be a problem). The solution is to work in online groups and seek online support.
Also, one can take online courses, including courses about how to take online courses!
In addition to their regular duties, housewives are facing the problem of increased workload, irritable family members and energetic housebound children. What tips would you suggest for them?
Request everybody's help in distributing the workload.
Play family games together. Recollect the best family memories. Laugh together.
How does one ensure that this enforced isolation does not harm family and marital relationships?
Please do what I suggested above.
Taking care of aged and unwell senior members of the family, especially if they already have mental health issues, can be an added strain on those family members who take care of them. What would you suggest in such a situation for the latter?
Seek help from mental health professionals who are already treating them.
Alternatively, locate good counsellors and/or psychiatrists.
People who have to go for regular treatments like dialysis, transfusions, chemotherapy or radiation for example, and well as family members who have to arrange for the appointments and transportation are facing high levels of anxiety. What advice would you have in such a situation?
Focus on the treatment.
There is a lot we know and a lot we don't. It is important to deal with the 'here and now'.
Many people live alone; this will be a difficult time for them.
Not necessarily; at least they are used to living alone.
They should talk to family and friends.
They should not hesitate to ask for help.
In a country where mental heath is not high on the agenda, do you think the government has adequately considered the mental health aspect of the lockdown and is adequately prepared for it?
I am not privy to what the government has considered or not. They do have a major crisis on hand.
What advice do you have for the government?
Nothing other than learning from the experience of other counties and listening to experts, especially if their views are not aligned with those of the officials.