When you know you've done your best, you are likely to feel more relaxed and confident that you will be safe, says Aayushi Lakhapati.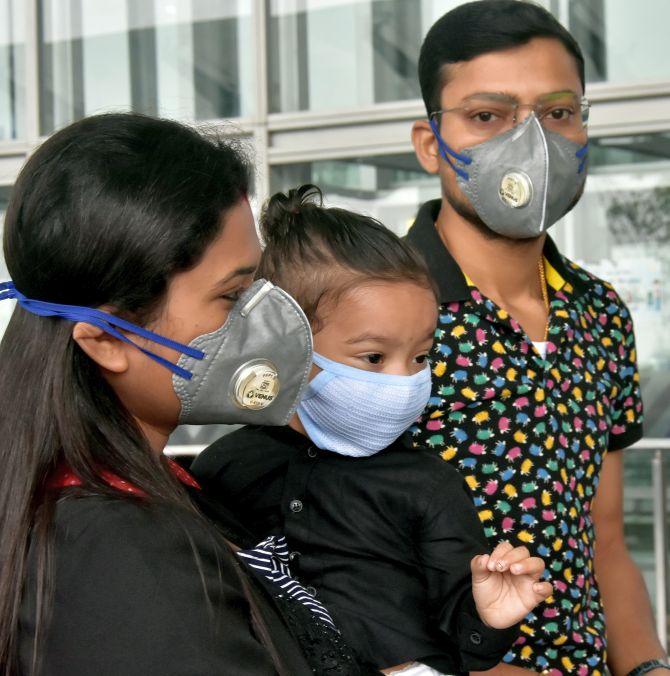 As new cases of corona virus infected persons get reported, it causes anxiety among people.
There is fear combined by helplessness which is also affecting individuals.
Here are some tips to help you deal with anxiety while staying indoors and fighting the spread of COVID-19.
1. Refrain from constantly consuming media
Even though it's important to stay well informed about the happenings around, staying glued to media all the time can create havoc in your mind.
Listening to upsetting media coverage, a murder, a bankruptcy first thing in the morning/night can leave you anxious throughout the day/night.
Wisely choose a time to watch the news, perhaps in the noon and evening and then resist rest of the day.
2. Get your facts right
The news channels and social media are known to hype things and possibly circulate rumors/ fake news that could create panic amongst people.
It's important that you do not believe everything said and get the facts right from trusted sources.
3. Prepare for the worst
Your safety and well-being during the pandemic is not the only thing worrisome on your mind.
A lockdown situation could mean you may fall short of resources, most importantly, basics like food and medicines.
Stock up well for the forthcoming weeks and be relaxed at least on that front.
4. Stay connected
Maintaining social distance can be really upsetting.
According to Aristotle, 'Man is by nature a social animal.'
This implies that human beings cannot live alone and hence staying in isolation at home can make one very anxious.
Thanks to the digital world, we can still stay connected with our loved ones.
Stay connected with your friends and families using all possible means of communication like Whatsapp, Facebook, Skype, etc. Share a laugh or two and feel calm.
5. Exercise
Physical activity stimulates the release of chemicals like endorphins, dopamine and serotonin called the happy hormones.
Raised levels of these in your system can boost your mood and overall sense of well being.
6. Adopt healthy food habits
Our food choices can make all the difference in how we feel during the difficult times.
When you are confident you have the capacity to fight away any illness that comes your way, you have a feeling you can control things.
And when you know you can control things, you are automatically less anxious. Hence, right food choices and optimal nutrition are paramount during these times.
Have a glass or two of immunity boosting drinks, take 2000 mg of vitamin C everyday, keep your vitamin D levels in check, eat nutritious home cooked meals and keep your immune system strong.
7. Maintain hygiene
Follow the instructions by health experts to do your bit of support.
Adopt healthy hygiene habits.
Wash your hands multiple times with soap or alcohol based sanitiser, refrain from touching your face, cover your mouth while coughing or sneezing with your arm and not your palm, avoid contact with anyone affected or even suspicious.
When you know you've done your best, you are likely to feel more relaxed and confident that you will be safe.
8. Spend quality time with family
In today's busy world, spending time with loved ones is a luxury.
When did you last spend the whole day playing board games with your family? Well, you can do that now.
Involving and engrossing into fun activities can divert your mind from all the disturbing news around.
9. Vent out
If you are stressed out or fearful about the situation, it's best to communicate with somebody you know could be comforting. Somebody may give you a different perspective to things, put some logic to it or just be there to hear you out.
When you vent out, the stress is relieved leaving you feel much lighter and calmer.
10. Think positive
Having no cure to an illness and seeing how every minute people are dying from it can certainly make you feel depressed and helpless.
While the scientists and health professionals are doing their job phenomenally, the least you can do is sit back and think optimistic.
What you think, you create.
Instead of thinking that the pandemic is disrupting the whole world, the economy would suffer, you may lose your loved ones to it, why not think that this shall pass and that you are absolutely healthy and safe?
When you think, you create an energy around you that actually works in favour of your thoughts.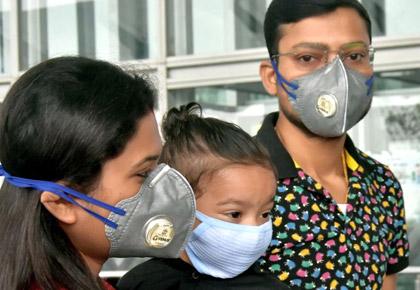 ---
Aayushi Lakhapati is co-founder, CHRO and the chief health officer at 23BMI, a healthcare venture focusing on curing obesity and lifestyle problems.
---