From Parineeta to Shakuntala Devi, Vidya Balan has had a successful 15-year journey in the Hindi film industry.
As she wows audiences once again with her OTT release Shakuntala Devi, Joginder Tuteja looks at her 10 biggest hits.
Mission Mangal
Box office collections: Rs 203 crore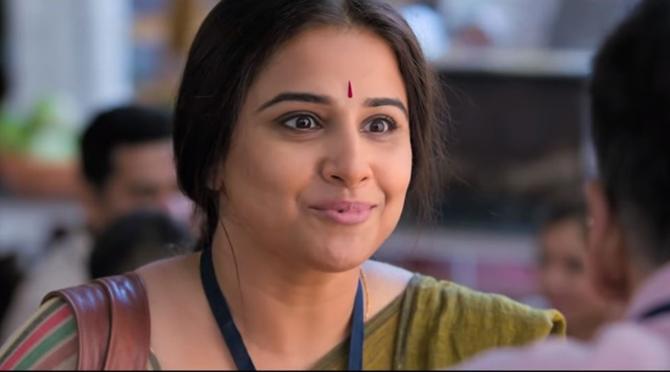 She may not have scored a century before, but with Mission Mangal, Vidya jumped straight into the Rs 200 crore club.
In a role that equaled Akshay Kumar's, the actress approached a complex part with simplicity.
The Dirty Picture
Box office collections: Rs 80 crore
No mainstream leading lady would have dared to sign up a film as bold as this one but Vidya took on the challenge and did so well.
Playing the seductive Silk Smitha on screen, and having no qualms to show off skin, Vidya made sure that even family audiences stepped in to watch this 'dirty picture'.
Lage Raho Munnabhai
Box office collections: Rs 74.88 crore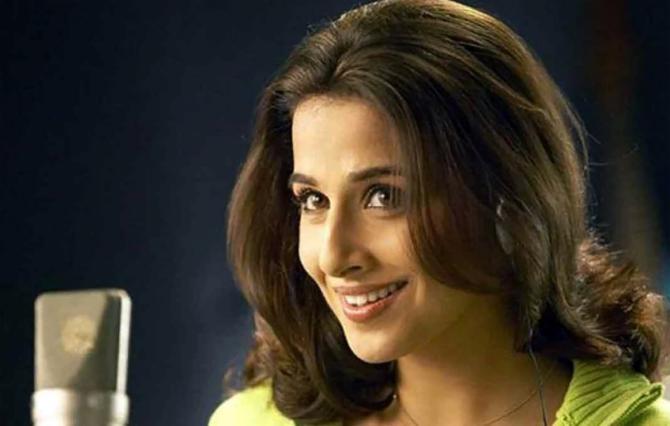 Lage Raho Munna Bhai may have been a Sanjay Dutt and Arshad Warsi show, but her association with Vidhu Vinod Chopra (who gave her a break in Parineeta) meant that Vidya did not mind being a part of Lage Raho Munnabhai.
She had a relatively small but meaningful part to play in the film.
Kahaani
Box office collections: Rs 58.73 crore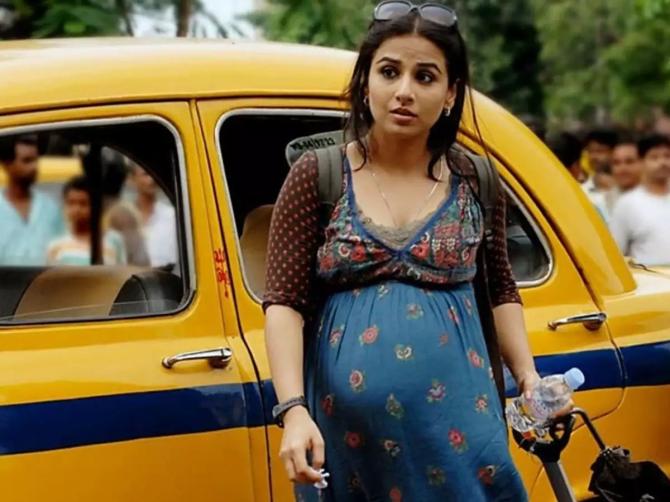 When Sujoy Ghosh decided to make this thrilling drama with her, not many were sure how it would be received.
Based in Kolkata, this 'kahaani' had quite a few twists and turns.
After a slow start, the film went on to gather huge momentum and even spun a sequel.
Bhool Bhulaiyaa
Box office collections: Rs 50 crore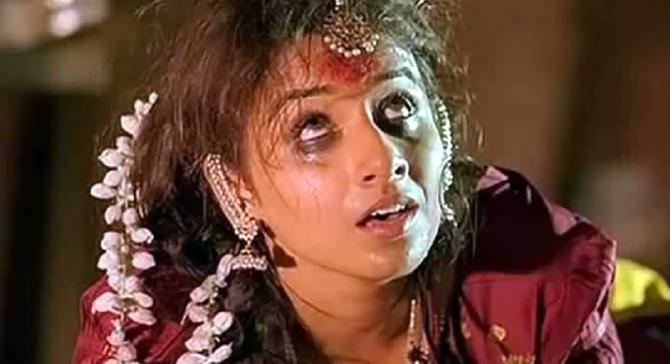 As a woman possessed, Vidya was on fire in Bhool Bhulaiyaa where Akshay Kumar brought in the comic and intense parts.
She scared audiences with her antics, and how.
Heyy Babyy
ox office collections: Rs 50 crore
In this tale of three fathers and a baby, she played the mom.
Though this Sajid Khan directorial is known for its comedy, Vidya brought on the emotions.
As the leading lady opposite Akshay Kumar, she became a part of this solid hit.
Tumhari Sulu
Box office collections: Rs 36.15 crore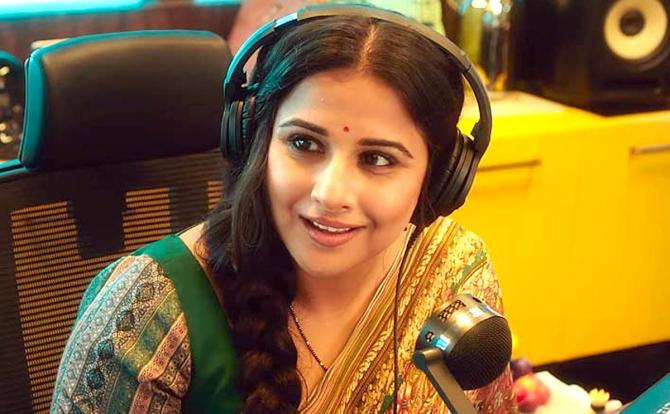 Vidya excelled as a radio jockey who indulges in adult conversations on radio with her audiences at night.
A housewife, who finds a way to make good money while keeping her self-respect intact, Vidya portrayed it elegantly.
The film was made on a controlled budget and ended up making a profit.
Paa
Box office collections: Rs 30 crore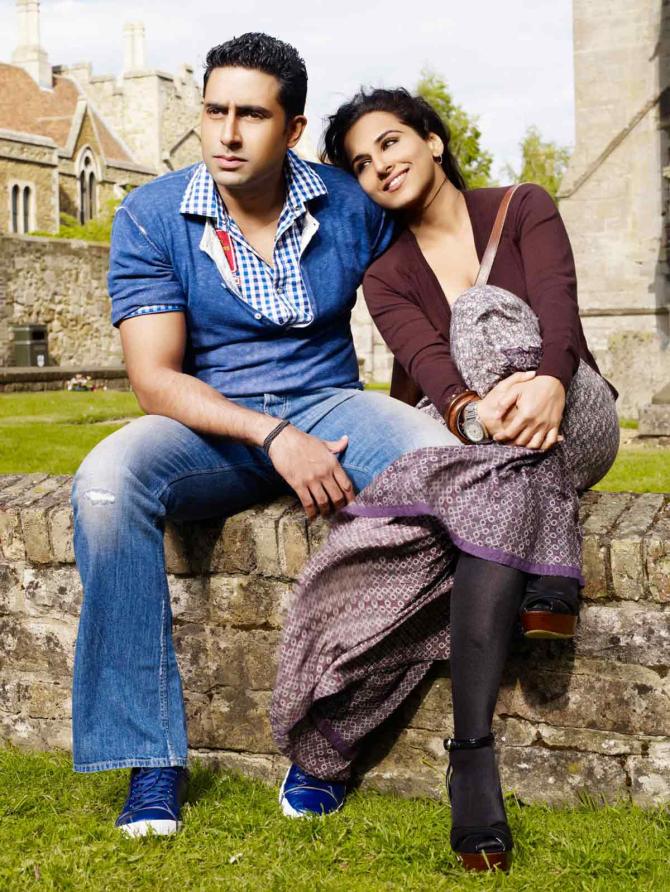 Who would have thought that Vidya would play Amitabh Bachchan's mother in a film?!
The Big B's real life son played his father.
That's the casting coup that R Balki pulled off with Paa, which was one film that allowed a good platform for each of the three actors to come up with excellent performances.
No One Killed Jessica
Box office collections: Rs 29 crore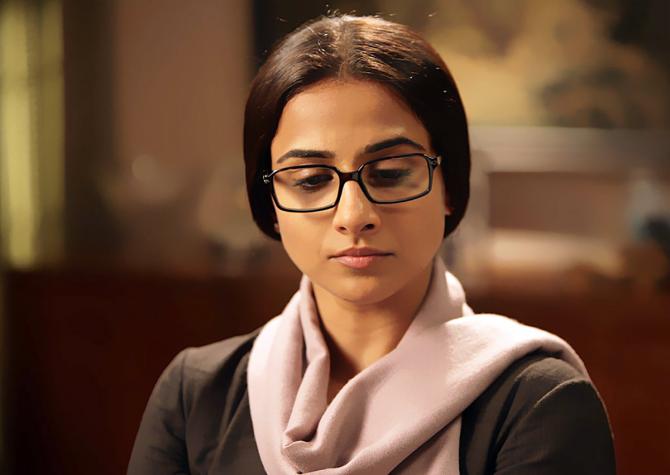 As the late Jessica Lal's sister Sabrina, who fought for justice to get her murderer behind bars, Vidya approached her part with the right mix of sensitivity and vulnerability in No One Killed Jessica.
Though the cast was led by Rani Mukerji, Vidya held her ground well.
Ishqiya
Box office collections: Rs 25 crore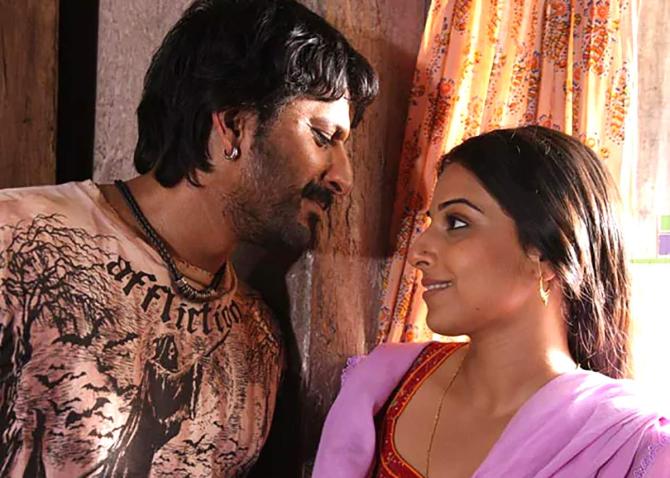 Vidya took on Naseeruddin Shah and Arshad Warsi for a ride in Ishqiya, a film with the right mix of humour, drama and tragedy.
Ishqiya clashed with a much bigger film Rann at the box office, but emerged victorious from the very first day.