Anirudh Ravichander's name on a film's poster is enough to pull in audiences, notes Arjun Menon.

Seconds into the song, Zinda Banda, from Shah Rukh Khan's Jawan, you have that feeling of hearing something that is familiar and yet so distant in texture and setup from everything you expect to hear in a typical SRK entertainer.
The song has taken social media by storm and has helped build valuable pre-release hype for the film.
Anirudh Ravichander, who has made a name for himself scoring the music for star vehicles down south, makes his first full Bollywood soundtrack with Jawan. He is among the most popular musical artists in the country right now.
But has this been an overnight success story?
To make sense of what Anirudh represents in the changing landscape of popular cinema, we need to go back a few years.
Born into a prominent artistic family, with his father (Ravi Raghavendra) being an actor in Tamil films and television, and his mother (Lakshmi Raghavendra) being a classically trained dancer, Anirudh grew up to be a music-loving loner, who spent most of his time with his electronic keyboard.
He soon became a poster boy for school cultural competitions and concerts as a leading keyboard player and singer. In school, he went on to become part of a band called Zinx.
Things changed during his college years, through his aunt, Latha Rajinikanth, actor Rajinikanth's wife (Anirudh's father Ravi Raghavendra is Latha's brother).
The budding musician, who was close to his cousin Aishwarya and her then husband Dhanush, got to work on a series of 12 short films. Their collaboration proved to be a turning point for Anirudh as Dhanush ended up mentoring the young musical prodigy.
After being impressed by Anirudh's work in the short film 3, Dhanush asked him to score for its feature film adaptation that he was starring in, and would mark Aishwarya's directorial debut in 2012.
Anirudh, who was simultaneously composing jingles for advertisements, became a household name with the release of 3's blockbuster song, Why This Kolaveri Di. The song cemented his reputation and the album gave him instant access into the big league.
In his second feature film Ethir Neechal (2013), Anirudh came out with a six-song album that became another sensation among youngsters.
In the same year, he made his Hindi film debut with a song in the album for Bejoy Nambiar's David, and also composed songs and original scores for films like Vannakkam Chennai and Irandaam Ulagam respectively.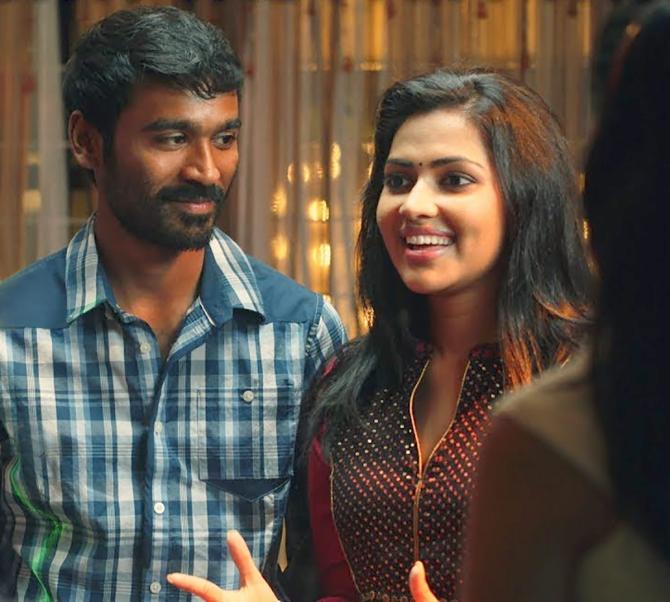 He collaborated with his mentor Dhanush again in Vellailla Pattadhari (2014). The film, starring and produced by Dhanush, also featured an eight-song album penned by the actor himself.
The songs opened to rave reviews even before the film was released. The title track Vellai Illa Pattadhari summed up the angst of the jobless younger generation, and struck a chord with the Gen X crowd.
The rousing anthem-like progression at the halfway point of the track has now come to define Anirudh at events and public performances and has become his default identifier among younger fans when he performs on stage.
The film's original score also helped Anirudh position himself among the online community of youngsters, who continue to use bits and preludes of the track, titled Smiling With The Pain, as ringtones and to spruce up their reels and short films.
This album has come to highlight his aesthetics and temperament as an artist who can deliver within the mainstream and not just be confined to being a one-hit indie wonder kid.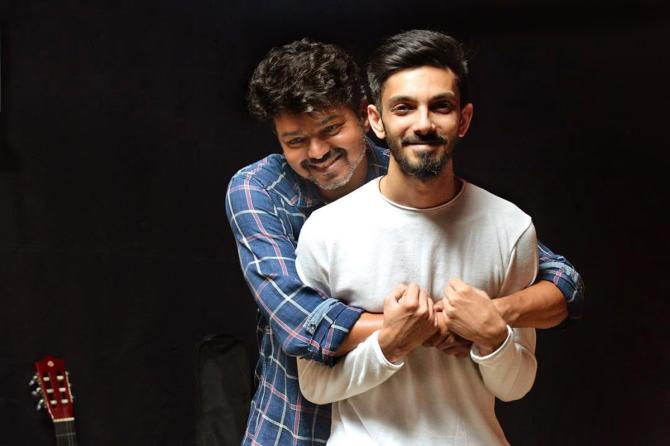 Anirudh was just on the brink of his biggest break yet, when A R Murugadoss signed him up for his tentpole film, Kaththi, starring Vijay. It was Anirudh's biggest project in a still nascent, eight-film career.
The film had a seven-song soundtrack and the theme song composed by Anirudh, titled Kaththi Theme: The Sword of Destiny, went on to become a zeitgeist-altering piece of musical composition that influenced the way star vehicles were scored from that point.
Slowly, Anirudh was anointed as the go-to man for scoring commercial films starring major stars, and his ability to experiment with musical sub-genres yet adherence to age-old traditions of film scoring helped his cause.
For instance, the Pakkam Vanthu song from Kaththi, where he blended Tamil beats with the relentless rap-based interludes of the artist, Hip Hop Tamizhan, brought in a new way of doing things in the Tamil film music scene.
His decision to use the legendary Yesudas for the Yaar Petra Magano track, which plays out at the tail end portions of the film, helps provide a beautiful contrast to the loud soundscape of the album.
Yaar Petra Magano offered us a glimpse into Anirudh's uncanny ability for combining melodrama and restraint. The minimal flute-backed layering coupled with Yesudas's timeless rendering was instrumental in making the album a family hit.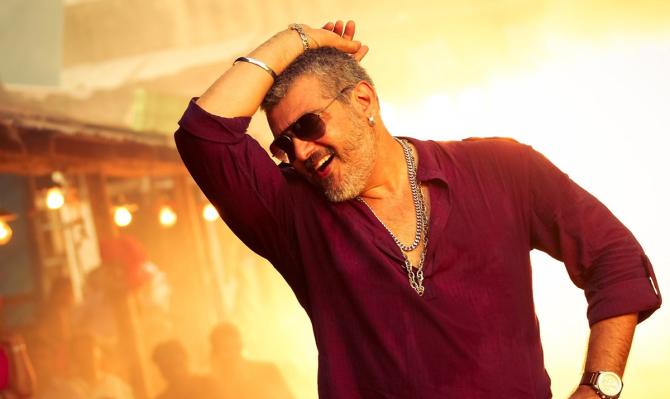 The musician took off from that point with a handful of big budget films like Kakki Sattai, Maari and Vedalam in 2015.
His official theme for Maari became so popular that the production house made it its official theme song.
The party song from Vedalam, titled Aaluma Doluma, became a chartbuster. The impact of that song in Tamil mainstream cinema can't be overstated with the many imitations trying desperately to recreate Anirudh's sense of rhythm.
He went on to score for Vijay Sethupathi's Naanum Rowdydhaan, which offered him a much needed break from the onslaught of event film scores, and a chance to work on a smaller scale. The album was a reminder of the Kolaveri days but of course, this time, he had experience and technical finesse on his side.
Tracks like Thangamey were also sung by him.
This film brought back his less-tapped romantic sensibilities, and the track Yennai Mattrum Kadhale, with its stripped-down orchestral design, showed us his mellow, mature side.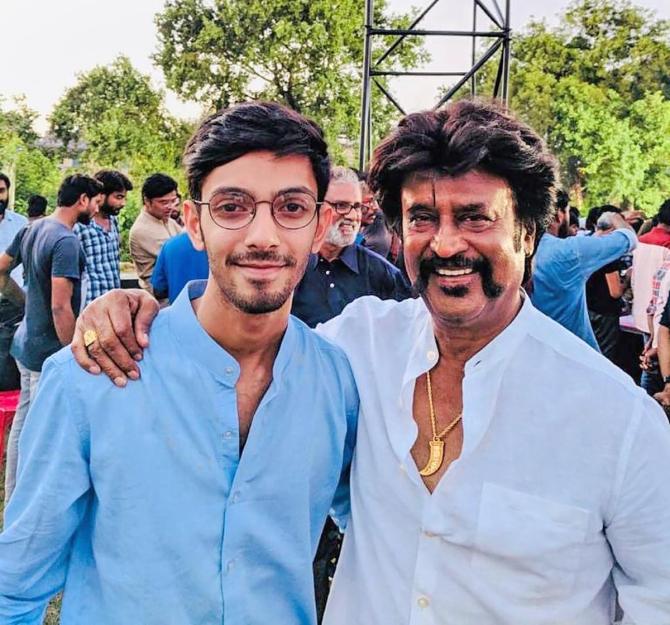 His next major work was Rajinikanth's action film Petta.
The film, which was constructed around the myth of the superstar, also had an album that was bursting with the confidence of a newly distilled voice trying to work inside a classical framework.
Anirudh channeled his fanboy energy into the design of the whole album, which tipped its hat to forerunners like Deva, whose collaboration with Rajinikanth has produced some of the most iconic Indian film scores.
In between all the fan service and reinvigoration, Anirudh found some artistic release through the song Ilamai Thirumbuthe, which he sang himself. Ilamai Thirumbuthe stood out as a cozy outlier in a film replete with testosterone-heavy tribute bands like Zingers.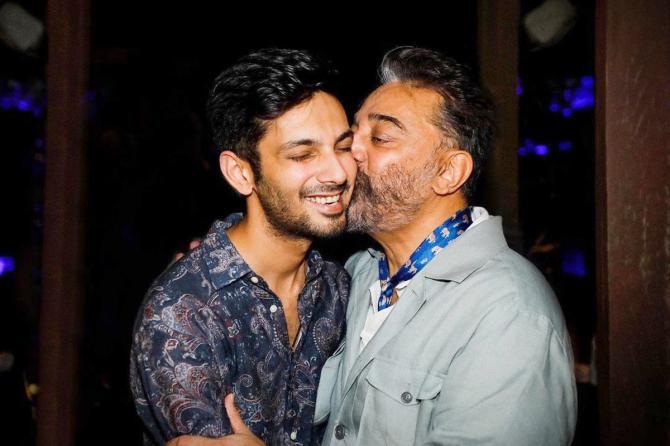 Anirudh has since taken up one or two film projects every year.
His last big albums were Vijay's Beast and Kamal Haasan's Vikram, both of which have gone down as some of his best work. His music has now become a marketing tool for films.
Songs like Arabic Kuthu from Beast became as big as the film itself.
It started the trend of 'Anirudh Promo Videos', and the promo video for Beast showed the composer and the director, Nelson, in their jamming and recording sessions, at pitch meetings, and more, all of these presented with a lightness of touch.
Last year, he came up with crowd-pleasing tunes for Vignesh Shivan's romcom Kaathuvaakula Rendu Kaadhal. The album was populated with peppy tracks like Dippam Dippam and Two, Two, Two, both of which had topped the music charts.
The album also had Anirudh coming up with a rather personal piece, the melancholic track called Naan Pizhai, which was a callback of sorts to his indie roots.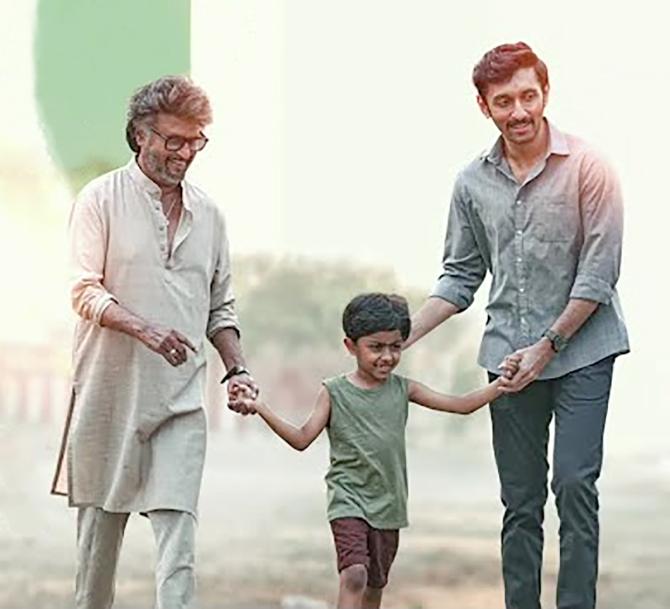 Songs like these explore the softer side of the musician, well-known for his hectic, rousing scores and popular dance numbers.
While Kaavala from Rajinikanth's blockbuster Jailer was already trending, the film's other song Rathamarey was released.
Rathamarey met with a mild response. The song may have been a departure from Anirudh's signature compositions, but it deals with the father-son relationship, which forms the emotional core of Jailer.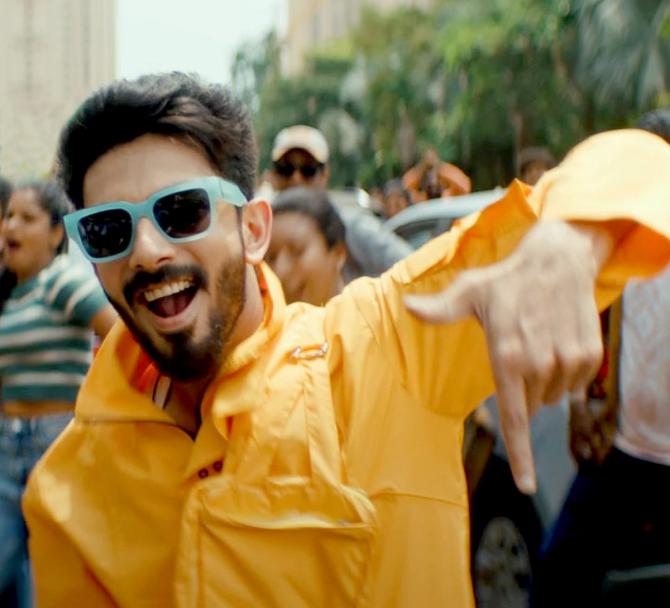 To say that Anirudh Ravichander, who has been in the industry for more than a decade now, has been vastly underutilised, wouldn't be an exaggeration.
But it can also be argued that he is the embodiment of the big-ticket commercial entertainer, a composer who can be counted on to deliver anthems at lightning-fast speeds.
Today, he adds to the star wattage of a film. His name on a film's poster is enough to pull in audiences.