Dolls epitomise cuteness and childhood.
Children seek them for comfort and play.
Grownups collect them as work of art.
In movies, they characterise both innocence and immaturity and, sometimes, a source for all things eerie.
After exploring how Bollywood uses its trees, terraces, balloons, chandeliers and jhoola, Sukanya Verma looks at the wide-eyed dolly's presence in our movies.
Chhoti Bahu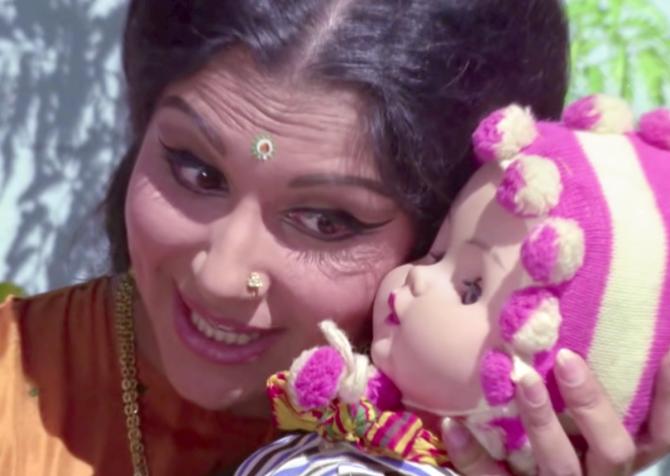 Sharmila Tagore exhibits a strange condition where if her baby doll whom she addresses (and treats) as 'Munna' is taken away from her, she develops an epileptic reaction. It's only when her sister-in-law's baby comes in the picture, she begins to heal in ways only a Hindi film mommy can.
Bobby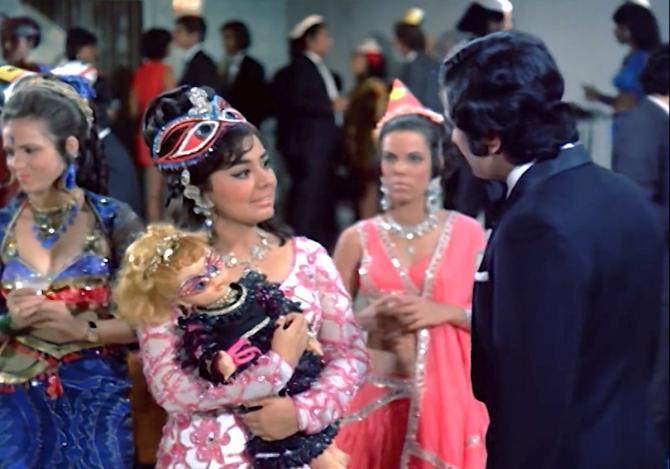 In Rishi Kapoor's adult debut, amusement changes into anger no soon he learns his snooty parents have picked a wealthy heiress albeit child woman Farida Jalal, happily lugging her doll wherever she goes to assert this trait, to be his bride.
Jawani Diwani
Jaya Bhaduri has better luck around Randhir Kapoor as he is more than happy to shimmy around Guddi and her mini avatar -- a rag doll symbolising her motherless upbringing -- at parks and parties.
Mera Naam Joker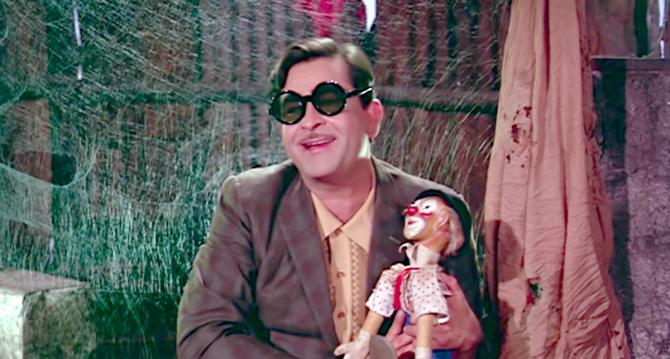 While his sons dealt with doll-obsessed women, Raj Kapoor showcased his prowess as one in and as Mera Naam Joker where the iconic clown doll he inherits from his father determines the course of his personal and professional impulses.
Muqaddar Ka Sikander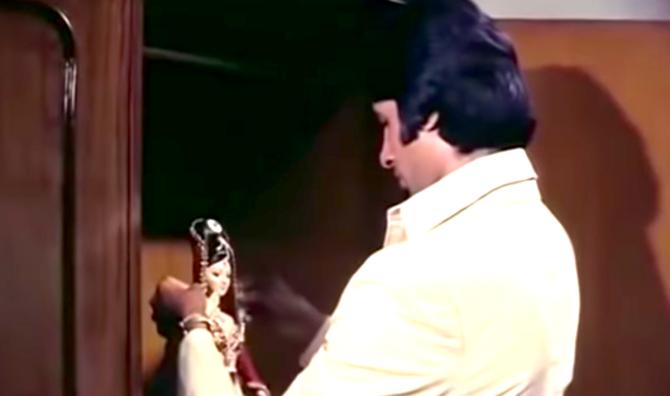 In Prakash Mehra's take on the Devdas story, Amitabh Bachchan'S secret affections for Raakhee blossoms while they are still kids and he steals a precious doll from a shop as her birthday gift. She never learns of the doll or his feelings resulting in the movie's most heart-breaking moments.
Hare Rama Hare Krishna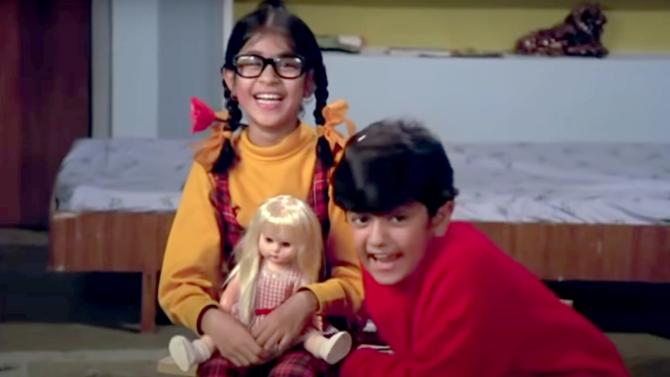 Dev Anand and Zeenat Aman's sibling affection is at the centre of his 1971 drama, Hare Rama Hare Krishna. One that is significantly immortalised to R D Burman's tunes in Phoolon Ka Taaron Ka featuring their kiddie avatars and an all-important doll underscoring the age of innocence before substance abuse tainted the picture.
Apna Desh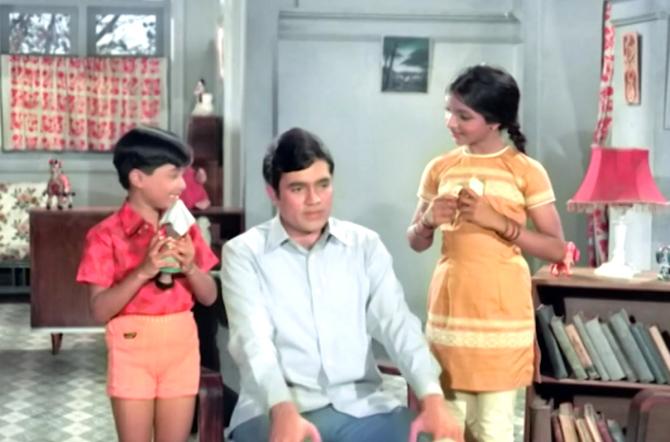 Rajesh Khanna bursts into a timely ditty Rone Kabhi Nahi Rona Chahe Toot Jaaye Koi Khilona after the little boy's brand new doll breaks into two, paving way for some valuable life lessons.
Bhai Ho Toh Aisa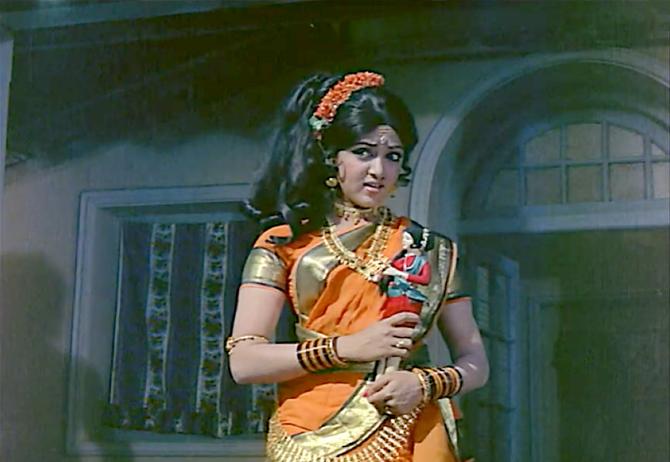 Bollywood's beloved 'pyar koi gudde gudiyon ka khel nahin' analogy is challenged as the impish Hema Malini not only crafts a pretty doll into her mirror image, but proceeds to engage in a dance off with Jeetendra's equally fitting dolly avatar.
Aadmi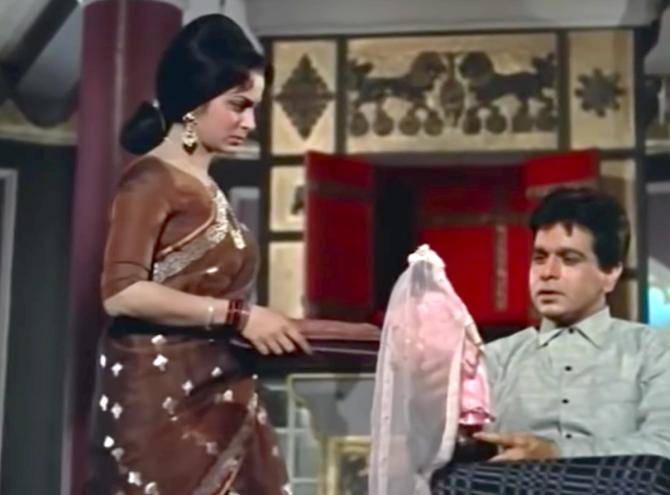 Be careful of the stories you put in your kid's head to help them overcome episodes of distress.
Take Dilip Kumar guarding his dainty doll with his life in Aadmi is the A to Z of messed-up.
First, he believes the doll is his dead childhood sweetheart and then audaciously assumes Waheeda Rehman is her human form because they have the same name.
Justice Chaudhury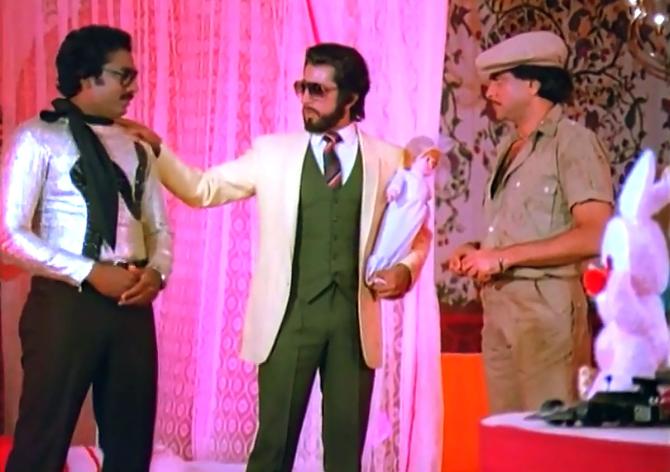 Trust Shakti Kapoor to use unsuspecting dolls for nefarious purposes like smuggling goods without attracting attention of police in Jeetendra's superhit Justice Chaudhury.
Mahaan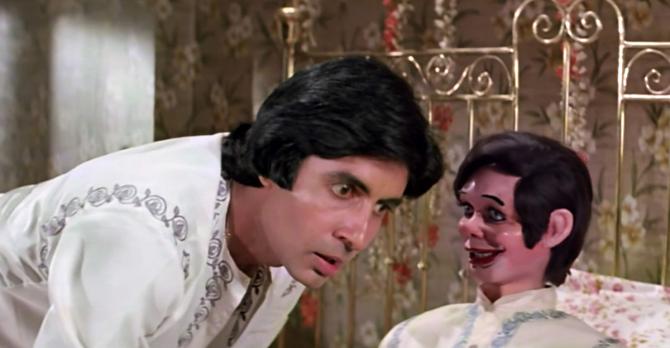 Amitabh Bachchan's wannabe ventriloquist and his puppet dole out tons of misogynist humour at Zeenat Aman&'s classic shrew in Mahaan where the actor plays triple roles of a father and his identical twins.
Paheli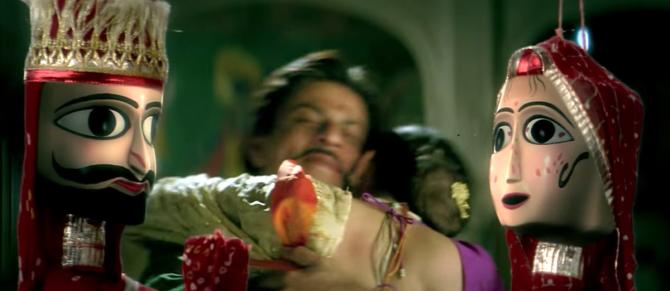 Speaking of puppets, the chatty pair (in Naseeruddin and Ratna Pathak Shah's voices) do well as the enchanted narrators of Shah Rukh Khan's shape shifting spirit antics in Amol Palekar's fantasy.
Mr India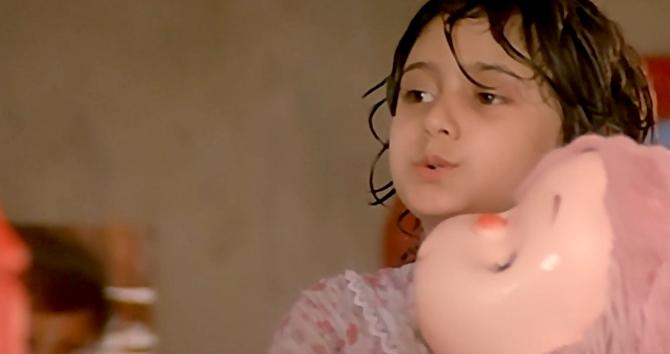 Mr India's most tragic moment is when little Tina dies in a bomb blast after she curiously picks up a deadly stuffed doll. Her love for dolls is established earlier on in how she clings to her big, wool-haired doll (a huge craze in the 1980s) while out and about.
Hum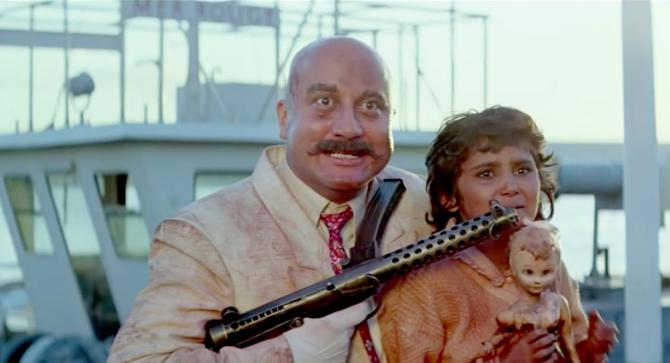 Hum, too, plays on every kid's reckless impulse to go after their doll oblivious to the bloody quarrel bang in the middle of the villain's den.
Anupam Kher's sneaky bad guy wastes no time in grabbing the opportunity to his benefit until Danny Denzongpa comes to the rescue.
Perhaps the image of the latter's dead daughter's soot covered doll is still fresh in his memory.
Maine Pyar Kiya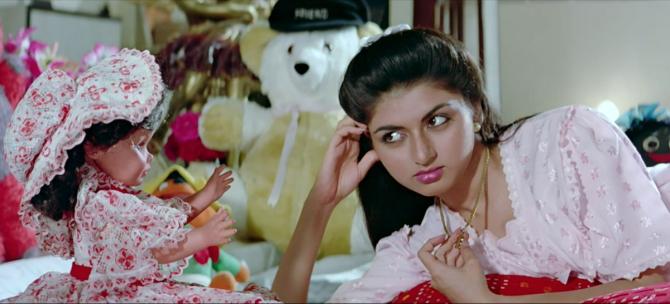 A blushing Bhagyashree coyly discussing her romantic plans around a bed full of dolls and bears is customary Bollywood heroine imagery in teeny bopper romances of the 'cho chweet' era.
Gudia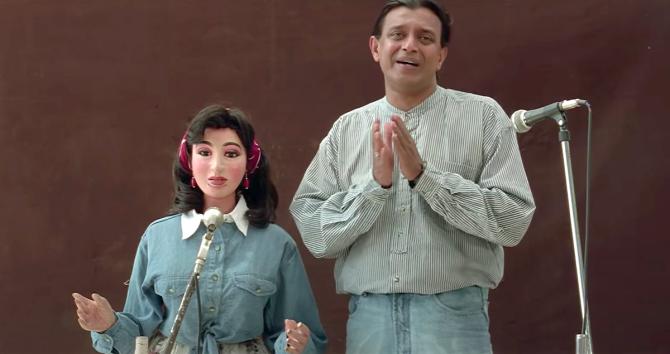 The dynamics between a ventriloquist and his rather alive doll are the focus of Gautam Ghose's adaptation of Mahasweta Devi's story, starring Pran, Mithun Chakraborty and Nandana Sen.
Dear Zindagi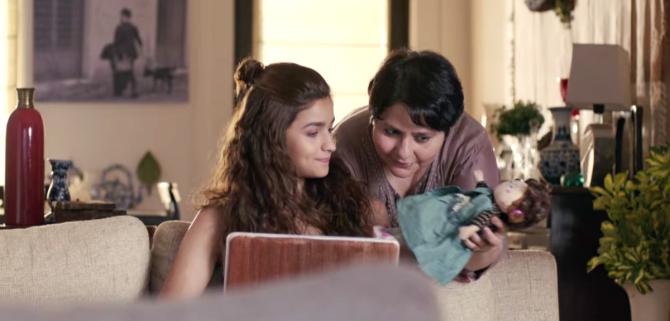 Tormented by her crumbling romantic relationships and unresolved childhood issues, Alia Bhatt plays a young woman seeking professional therapy in Gauri Shinde's sophomore film.
One of her biggest grudges is her mum's inability to remember the significance of her favourite doll, almost like a comfort blanket, from childhood.
Raat
When it comes to spooking and terrorising viewers and characters in a movie, dolls are tried and tested formula.
Revathy breaking the neck of a plastic doll, quite the same way she bumped off her best friend, while being interrogated by a cop in Ram Gopal Varma's Raat is violence at its most restrained and spine-chilling.
Phoonk 2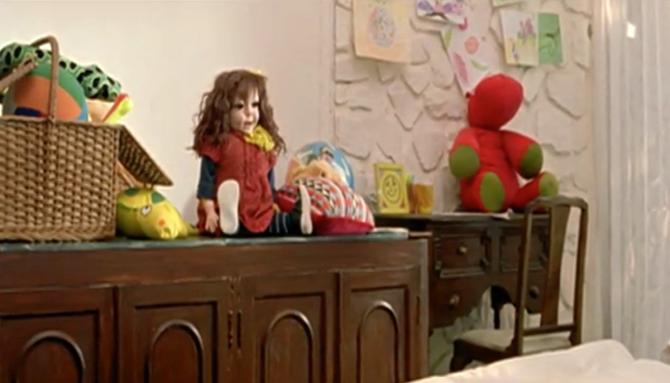 By Phoonk 2. which he produced, RGV had famously lost his mojo and delivers a dumbed down Annabelle-inspired scenario.
A doll found by a family in the woods is possessed by a vengeful witch's spirit, from the previous installment of the Phoonk series, wreaking havoc by ticking off every trick in the book of horrors.
Paapi Gudiya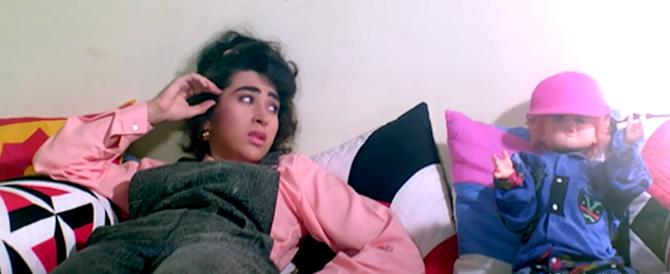 Hollywood's cult hit Child's Play offers scene-to-scene inspiration for this so-bad-it's-good brand of drivel headlined by Karisma Kapoor. Shakti Kapoor's wicked aatma takes hold of a little boy's toy and everyone suspects him to be behind all the sinister activities.
Khilona Bana Khalnayak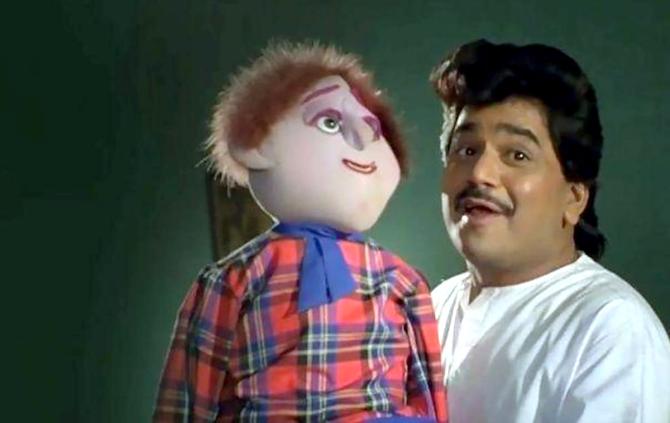 A Hindi dub of the Marathi movie Zapatlela following the same format as Child's Play is much popular in the B-loving cable circuit. One glimpse of that frumpy doll and you'll see why.