Kabir Singh -- Shahid Kapoor's latest film -- sees him on a kissing spree with his gorgeous co-star Kiara Advani.
But that's not the only reason why Shahid deserves the 'serial kisser' crown.
Just like Emran Hashmi, the actor loves kissing his heroines in almost all his movies.
Here's looking at some of Shahid's on screen kisses.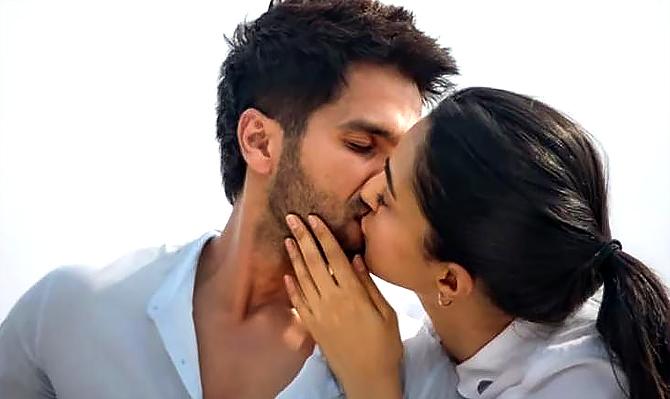 Shahid kisses Kiara in Kabir Singh.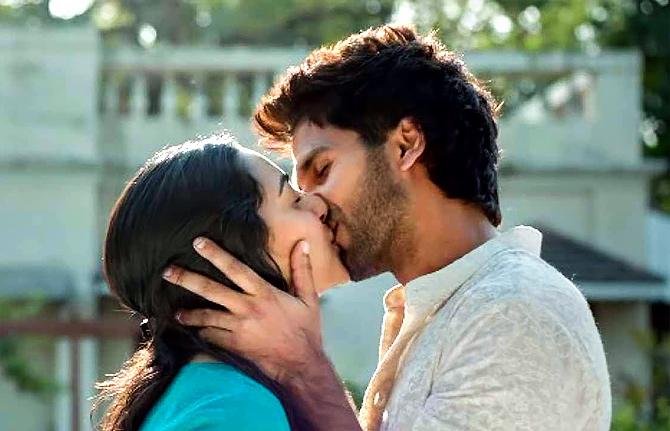 Shahid and Kiara are at it again.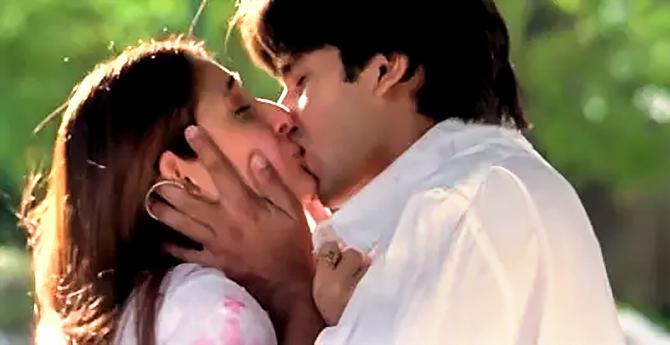 Shahid kisses his then girlfriend Kareena Kapoor in Jab We Met.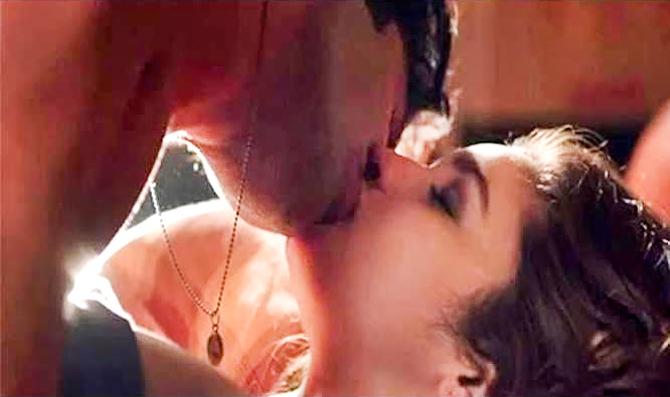 Alia Bhatt and Shahid share a steamy kiss in Shaandaar.
There was one more lip lock scene in the film which was deleted before the film released.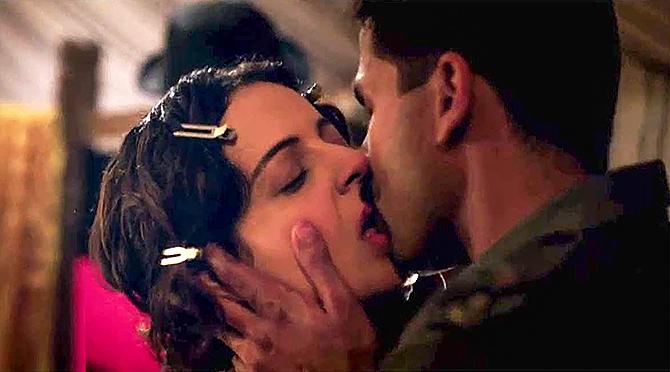 In Rangoon, Kangana Ranaut plays an actress and Shahid Kapoor a soldier who escorts her on tour.
Shahid kisses Kangana when they fall in love.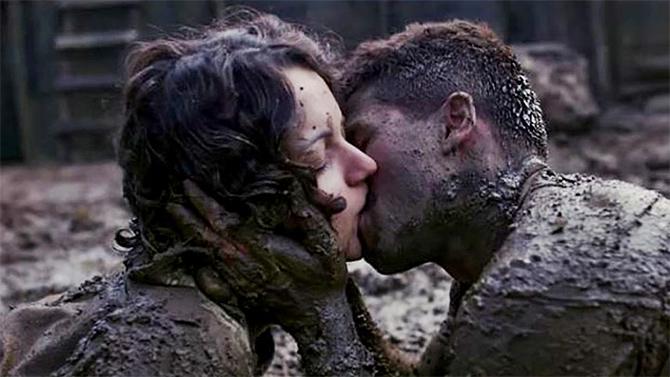 Shahid and Kangana are aggressive lovers, who are always fighting and kissing and making up.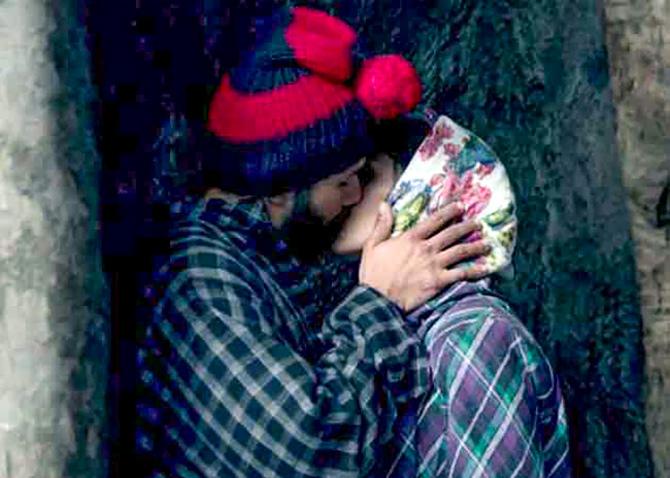 Shahid's Haider is in love with his childhood sweetheart Arshia Lone, a journalist played by Shraddha Kapoor.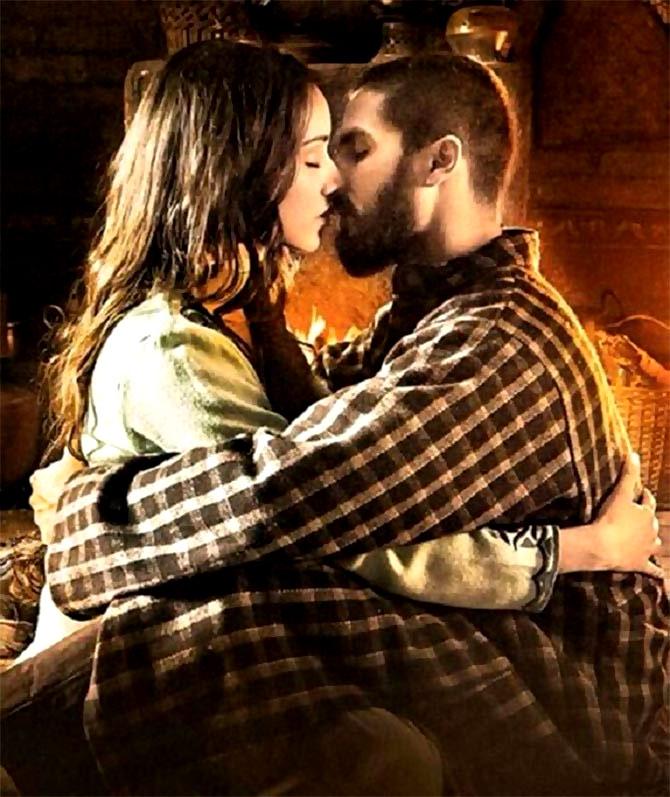 Shraddha was apparently uncomfortable initially doing a french kiss scene with Shahid.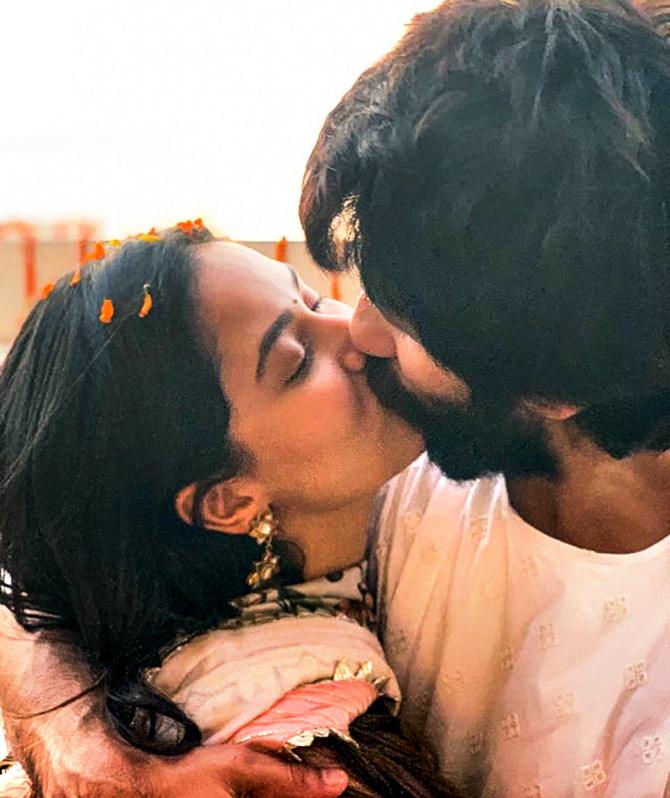 And here, he shares a kiss with wife Mira Rajput.