'The very fact that a girl from Haryana is now living life on her own terms... that's the biggest achievement in my life.'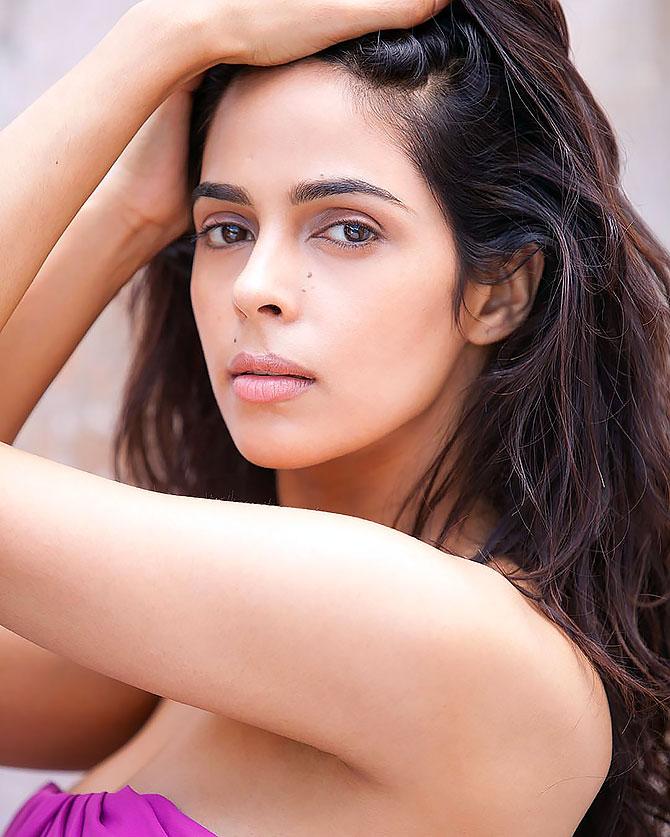 It's been a while since we've seen Mallika Sherawat on our screens.
The actress returns in a Web series called Booo Sabki Phategi, where she plays a ghost.
Produced by Ekta Kapoor, the ALTBalaji show co-stars Tusshar Kapoor, Sanjay Mishra, Krushna Abhishek and a host of actors.
What made her take up this show?
"I like to experiment with new things, otherwise how will you grow as a person?" she asks Rediff.com Contributor Divya Solgama.
Where have you been all this time?
It's so good to be here, and receive love from everyone.
It's very important for actors to come out from their comfort zone, reinvent themselves, grow as actors and to do something different.
I did a lot of theatre and acting courses. I did a course in Los Angeles and one in London.
I travelled around the world, met several famous personalities and experienced different cultures.
Such things have really been good for me as an actor.
I was travelling a lot in Europe, Spain...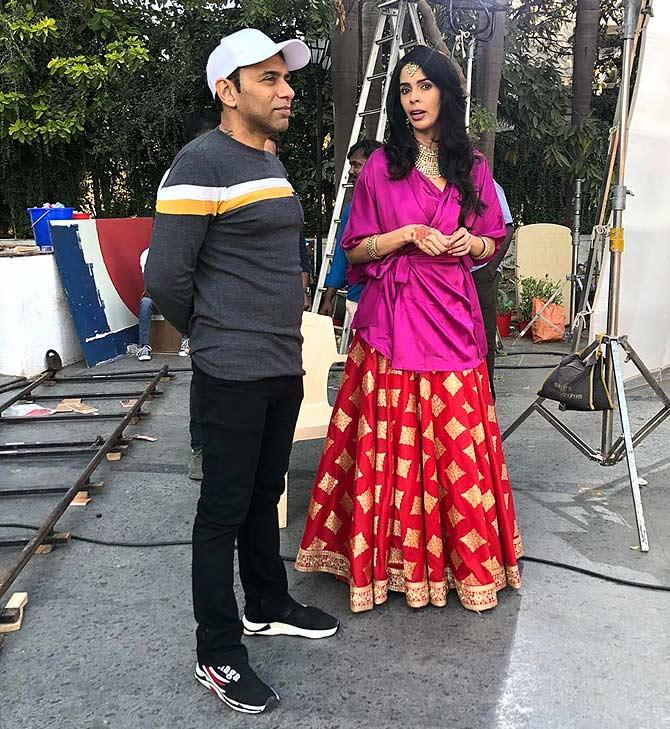 Are you in touch with your friends in Bollywood?
I didn't come to Bollywood to make friends.
I came here to work and make a name for myself, and I have achieved that.
But people are in touch with me.
Farhad (Samji) came to me because he had worked with me in the past and we have that comfort level with each other.
You are making your debut in a Web series, Booo Sabki Phategi. What made you sign up for this?
It's such a great and fun script!
Farhad Samji and I have known for each other (for a long time) and have been wanting to work together.
When he came to me with the script and offered the role of a bhootni named Haseena, who has a bhoot named Deewana (played by Sanjay Mishra), I was amazed and liked it.
Sanjay Mishra is one of the finest actors in the industry.
So everything fell into place.
I like to experiment with new things, otherwise how will you grow as a person?
God has been very kind with great opportunities coming my way.
It's very important to live life on my own terms.
The very fact that a girl from Haryana is now living life on her own terms... that's the biggest achievement in my life.
Were you approached for other scripts before this?
I just shot for Rajat Kapoor's film RK/R Kay, in which I play an actress from the 1950s.
It is a film about everything that goes wrong on film sets and how a director has to deal with it and how he loses focus.
He also has to deal with this temperamental diva actress, who is always late on set.
Your last comedy was Double Dhamaal, and Booo Sabki Phategi comes in that space. Is comedy easy for you?
I love doing comedy.
But making people laugh is one of the most challenging and toughest things to do.
I like doing comedy because we live such stressful lives.
There is so much of anxiety and stress.
One needs to switch off one's brain, enjoy the movie and have a good time.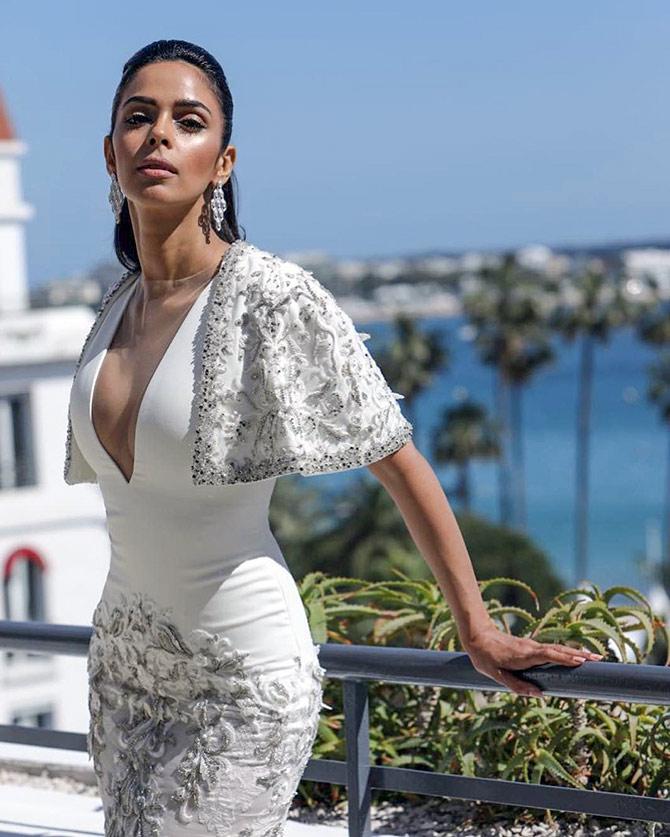 You reunite with Tusshar Kapoor after 2002's Jeena Sirf Merre Liye, in which you made your debut.
I was very new in the industry during Jeena Sirf Merre Liye.
When I came to knew that I have scenes with Tusshar Kapoor in it, I was so star-struck!
He was very nice to me on the sets; he is a real gem of a person.
We get along with each other even now because he is into fitness a lot and that really inspires me.
We can talk about nutrition for hours.
How important is it for a woman to be financially independent?
Women in India will blossom if they are financially independent.
They can control their destiny and life.
I am very wealthy financially.
I have made money from Bollywood, made investments and paid my taxes regularly.
I am very sensible with my financial goals.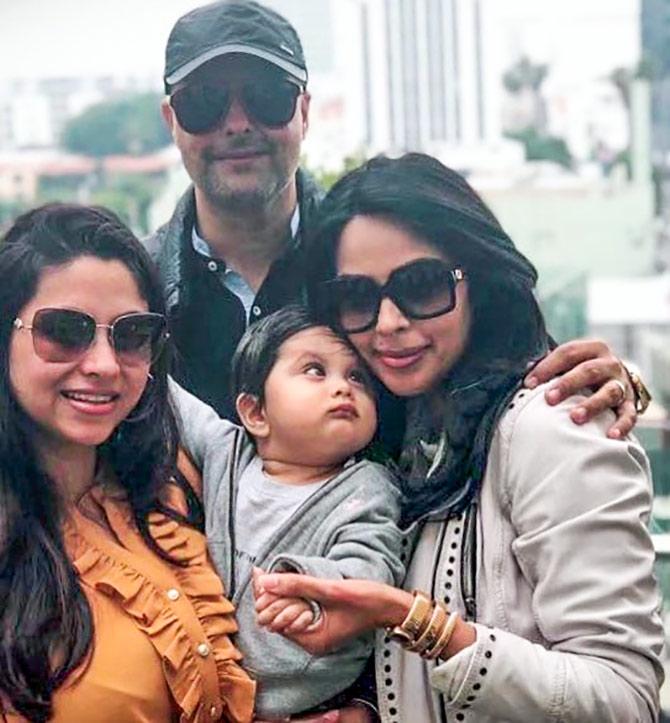 How do you spend your free time?
I love to do yoga.
I also love to spend the same with my little nephew.
Which films of yours would you like to show him in future?
I would like to show him The Myth that starred Jackie Chan.
Also, the Chinese film, Time Raiders.
You have worked in Indian as well as international projects. How different were the two experiences?
Not much difference; everybody is professional.
The only difference, I think, is the budget. In the West, the budgets are bigger.
Another different is the quality of their product.
But young and upcoming writers are slowly arriving in India. We are witnessing films like Badhaai Ho and Tumbadd. This is a very positive sign.
I loved Neena Guptaji in Badhaai Ho.
I have watched Stree as well.
What's next?
I am reading a lot of scripts. Hopefully, we will make an official announcement soon.