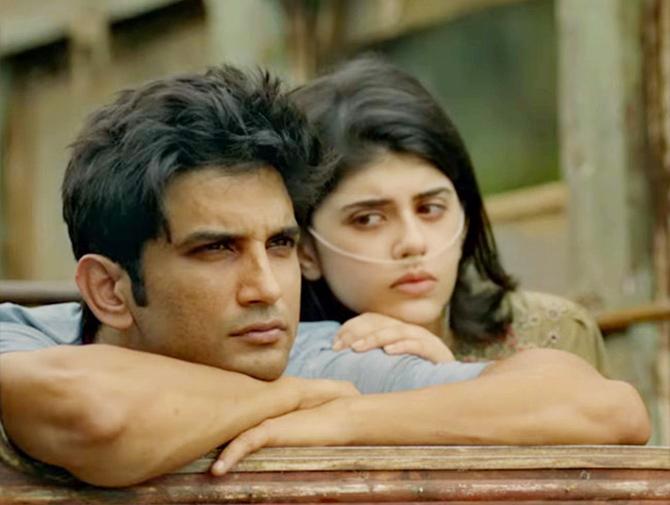 'Mujhe cancer hai,' announces Kizie.
'Kuch saale pehle mujhe osteosarcoma choo kar nikal gaya,' reveals Manny.
Two youngsters, played by Sushant Singh Rajput and newcomer Sanjana Sanghi, brave life-threatening diseases in Dil Bechara.
Casting director Mukesh Chhabra's directorial debut is an official adaptation of The Fault in Our Stars and drops on Disney + Hotstar on July 24.
Every release is special, but Sushant's tragic demise makes this a sentimental occasion for his collaborators as well as his fans.
Though thematically Dil Bechara sounds bleak, it's the celebration of life that forms the heart of its story.
As often is the case on celluloid, romanticising death is as significant as making every moment count where a young life's passing makes the realisation all the more heartbreaking and momentous.
We've had quite a few instances of terminal illness evoking moments of poignancy. Sukanya Verma looks them up.
Anand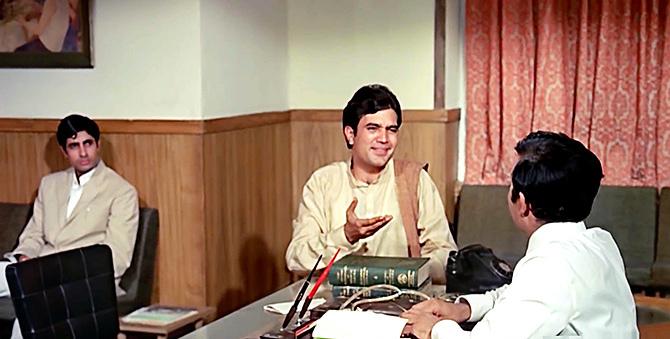 The world continues to laugh and cry with Rajesh Khanna's iconic portrayal and his ability to see poetry in death even after he's diagnosed from lymphosarcoma of the intestine.
Witty, philosophical, full of beans and charisma, Anand's nearing end makes his upbeat outlook towards life heartrending.
But it's the laugh he rather be remembered for.
'Hum sab toh rangmanch ki kathputhliyan hain jinki dor uparwale ki ungliyon main bandhi hain. Kab, kaun, kaise uthega yeh koi nahi bata sakta hai. Ha, ha, ha.'
Safar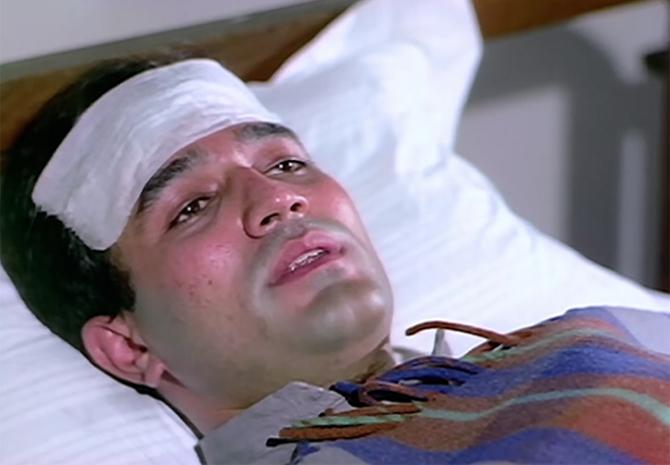 Rajesh Khanna's mastery at playing ailing characters is visible in Safar where his tryst with cancer triggers his melancholy and anguish.
As a consequence, he not only forgoes the woman he loves, but also advises her to marry another.
Mili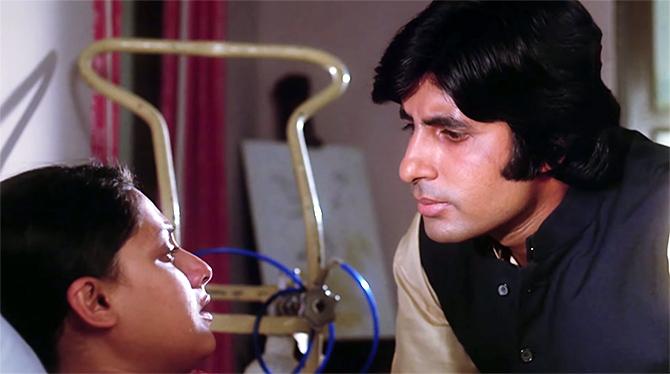 Like Anand, Hrishikesh Mukerji's Mili is also centred on an exuberant protagonist diagnosed with a deadly disease.
Unlike Anand though, she doesn't philosophise over it.
She simply wants to live, love and watch her dreams come true personified in Jaya Bhaduri's natural fervour.
Kal Ho Naa Ho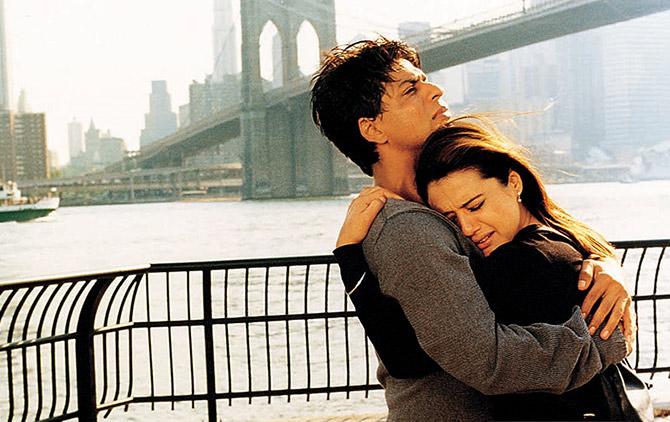 Shah Rukh Khan's larger-than-life charisma injects his terminally-ill Aman with wit and warmth.
Knowing he won't be around to witness his happily ever after, he designs one between the woman he loves and her best friend.
Anjali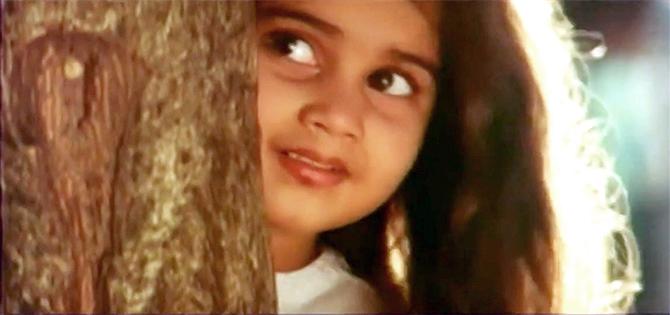 The Hindi dub of Mani Ratnam's moving Tamil drama about a girl child with a life-threatening condition will challenge you to stay dry eyed.
Even the most hesitant cannot help but come around her doe-eyed innocence as she unwittingly teaches her family and friends a lesson in kindness and mercy.
Ankhiyon Ke Jharokhon Se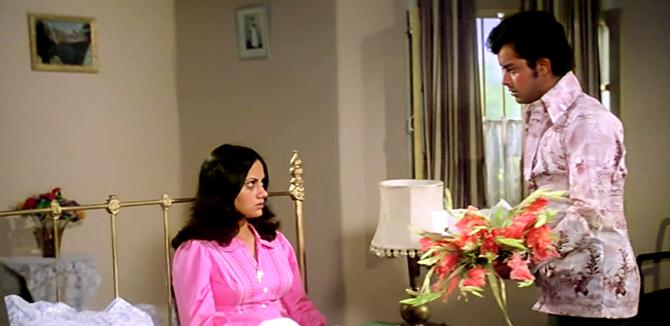 Loosely inspired by Erich Segal's Love Story, the Sachin-Ranjeeta drama from Rajshri hits all its melodramatic notes once its leading lady learns she is dying from leukaemia.
But not until Sachin promises to make something of himself and value the gift of life as it's meant to be.
Kaash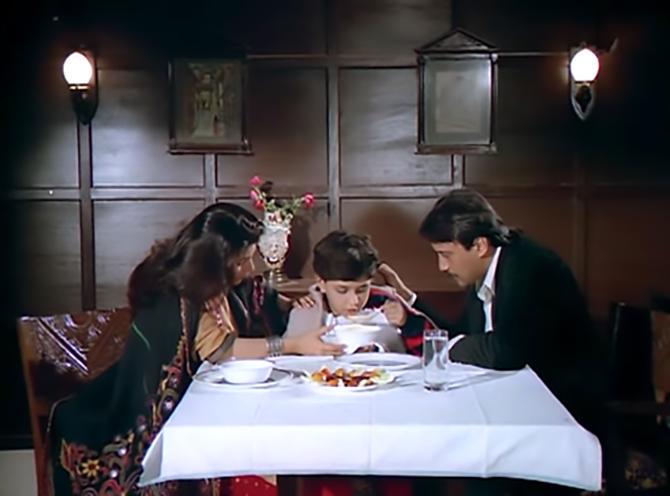 Nothing more painful than a parent having to deal with a terminally ill child.
Dimple Kapadia and Jackie Shroff's estranged marriage puts its differences aside for the sake of their sick son leading to the many tearful moments in Mahesh Bhatt's Kaash.
Anuraag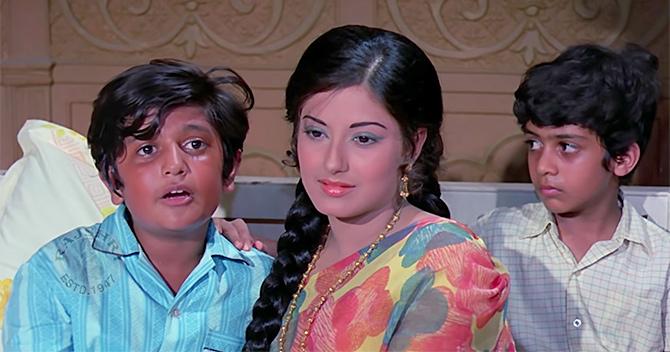 In Shakti Samanta's melodramatic offering, a young boy dying from cancer befriends a blind girl. As fate would have it, he instructs his eyes be donated to her after his passing and teaches the world a lesson or two in lasting compassion.
Ae Dil Hai Mushkil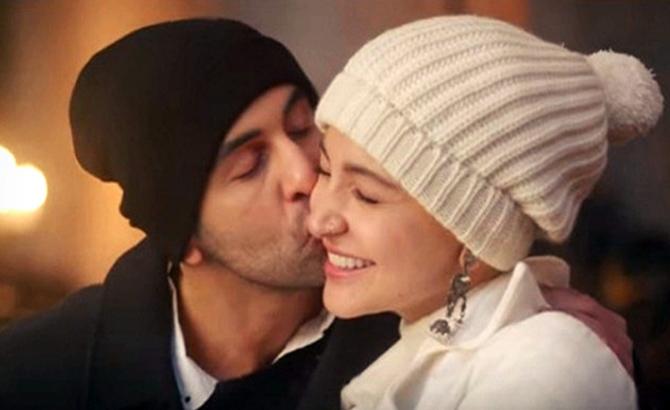 What starts out as a syrupy rom-com about unrequited love between Ranbir Kapoor and Anushka Sharma takes a grievous turn when the latter admits to final stages of cancer in Karan Johar's Ae Dil Hai Mushkil.
Kaalakaandi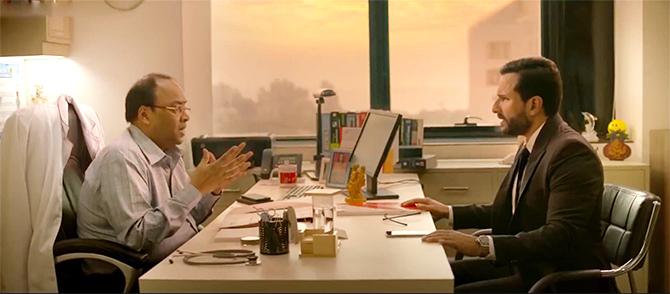 Once a doctor tells Saif Ali Khan he has stomach cancer and not too much time, he goes on a wild psychedelic trip to stress that once you lose the fear of dying, you have nothing to fear at all.
Waqt: Race Against Time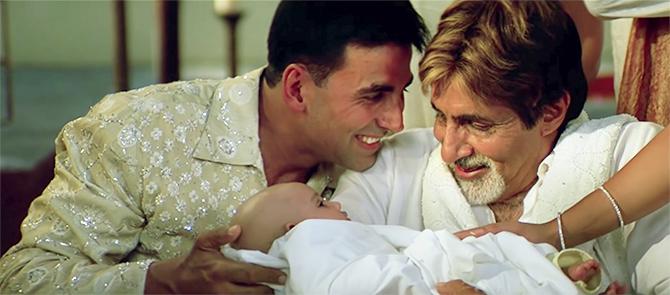 The race against time in the title signifies Akshay Kumar's mad rush to have a son whom he shall name after his toymaker father Amitabh Bachchan before he succumbs to lung cancer.
Pyaasa Saawan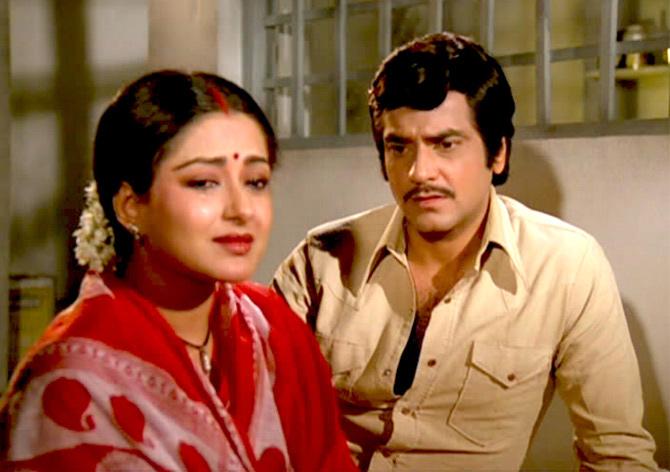 Moushumi Chatterjee's terminally ill character drives home the importance of health is wealth.
The realisation dawns too late on her ambitious, workaholic spouse played by Jeetendra. He hopes his son doesn't repeat the same mistake in the latter half of this 1980s weepie.
Majboor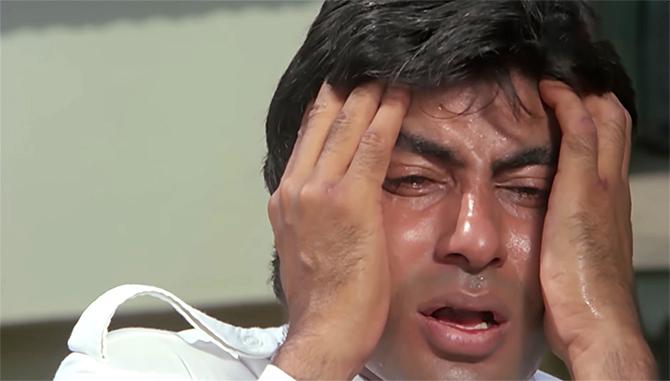 A visit to the doctor over excruciating headaches takes an upsetting turn when Amitabh Bachchan's character learns he has a deadly brain tumour.
Being the sole breadwinner of his family, he claims responsibility for a crime he did not commit in exchange of money.
Only there's a crazy twist to all of this -- what if he gets better?
Chandni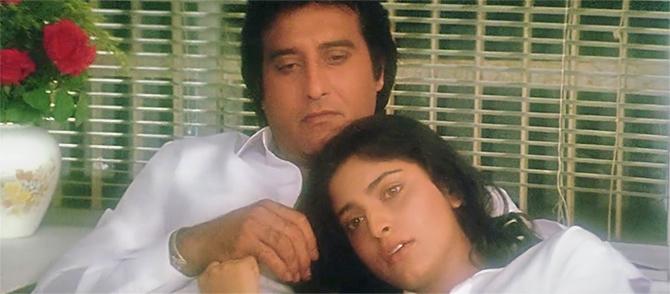 Vinod Khanna evokes sympathy as the man who loses not once but twice in love in Yash Chopra's Chandni.
Juhi Chawla pitches in a guest appearance as the ex-flame whose charming turn makes her sudden sickness and death truly tragic.
Saatwaan Aasman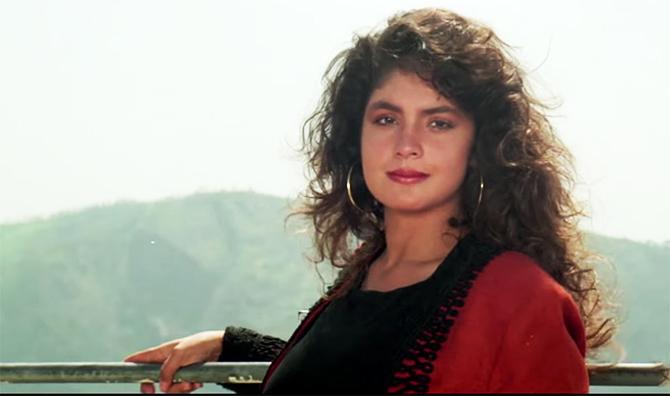 Where is the time to hate when there is so little time to love, croon the couple Pooja Bhatt and Vivek Mushran, where one suffering from a terminal illness and the other on run from a death sentence and they try to build a life in the limited time they've got.
Lootera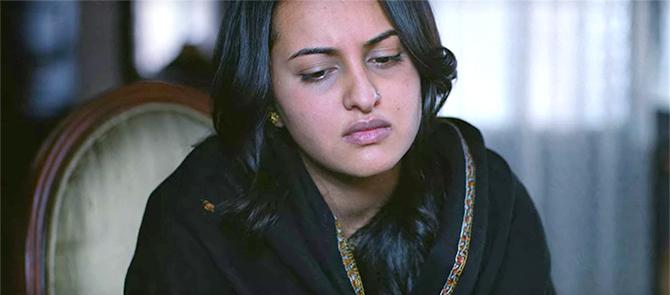 In Vikramaditya Motwane's adaptation of O Henry's short story The Last Leaf, Sonakshi Sinha's knowledge of her serious ailment turns on a morbid obsession with death wherein she decides the day the final leaf of the tree in front of her home falls, she'll breath her last.
Except her one true love has a masterstroke in mind.
Kalank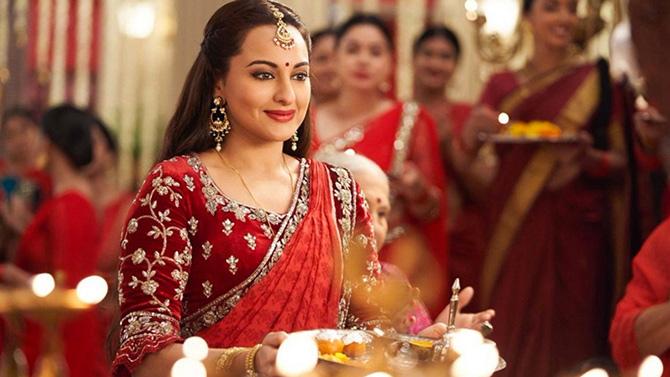 Sonakshi Sinha's foolhardy beliefs hit another level in Kalank wherein her 'I am dying' condition convinces her to push husband into remarrying a girl she handpicked as her final wish.
Katti Batti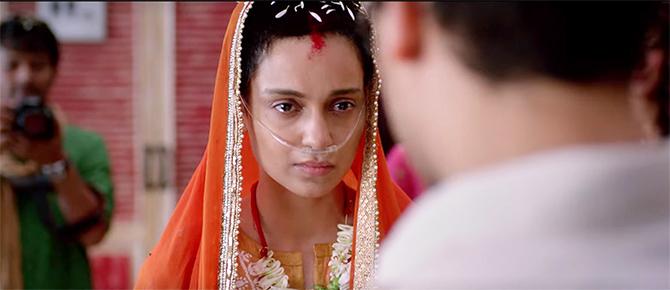 Nikkhil Advani looks at the topsy-turvy relationship shared by an awkward Imran Khan and wild Kangana Ranaut and tests the validity of 'in sickness and health' after one develops cancer and the other vows to nurse in the sloppy Katti Batti.
Dil Ka Kya Kasoor
Best known for Nadeem-Shravan's hit songs, Dil Ka Kya Kasoor has Divya Bharti playing a rich poetess behind singer Prithvi's success who is oblivious to her ardour or sacrifice.
But when he learns she's about to die, he agrees to fill her maang from his wife's fresh slit wound.
Kalaakaar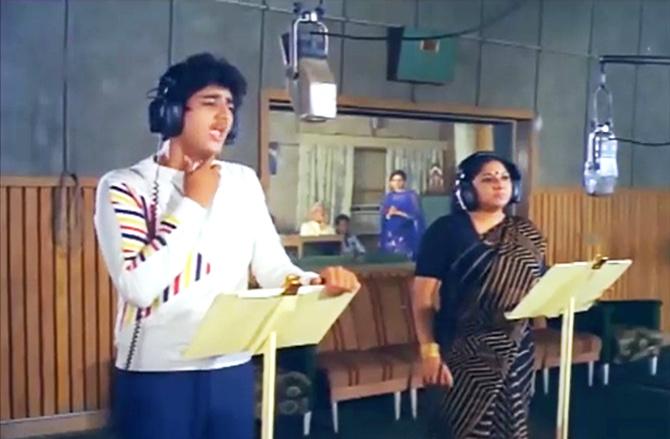 Sridevi's efforts to see her beau Kunal Goswami succeed as a singer bear fruit only to be rewarded with a sudden about-face.
As it always happens in our movies, the guy has learned he's dying from cancer and doesn't want to ruin her future.
The only good thing to come out of all their rona dhona is the superhit Kishore Kumar ditty, Neele Neele Ambar.
Prem Geet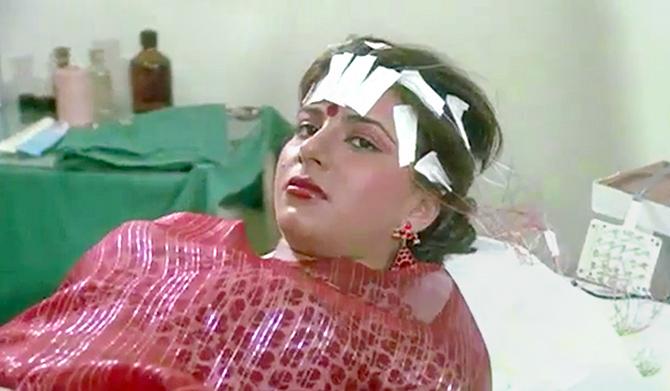 Hothon Se Choo Lo Tum Mera Geet Amar Kar Do requests Raj Babbar in Jagjit Singh's famous voice to Anita Raj. She obliges too.
Paradise is short-lived. His ladylove has a brain tumour and only a few months to live, a fact he conceals from her so that she can go about life without worry.
Yaad Rakhegi Duniya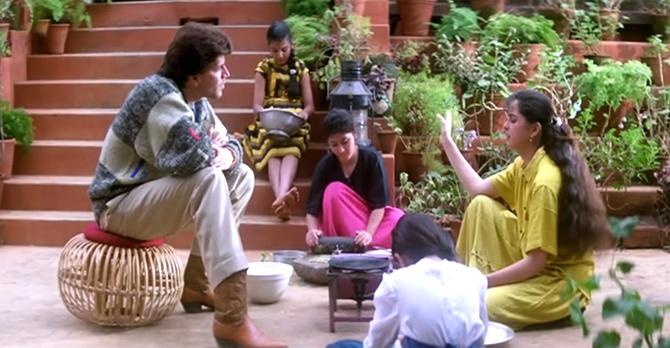 A remake of Mani Ratnam's acclaimed Geethanjali stars Aditya Pancholi and newbie Rukhsar as two cancer patients with diametrically different views on death.
How one influences another's outlook for the better as they proceed to fall in love is looked at in this minor copy.
The Sky is Pink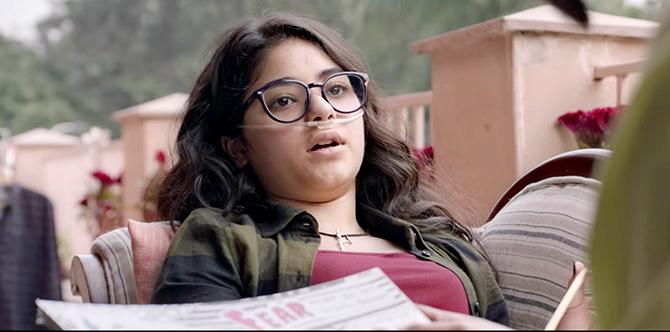 Shonali Bose's The Sky is Pink is inspired by motivational speaker and author of My Little Epiphanies Aisha Chaudhary who died at 18 after battling serious illness throughout her life.
Zaira Wasim's touching delivery captures her soul's sensitivity and intelligence richly and also shows a deep appreciation for her fighter parents.