Sushant Singh Rajput came, sparkled and left for a world that will hopefully understand and treat him better, hopes Sukanya Verma.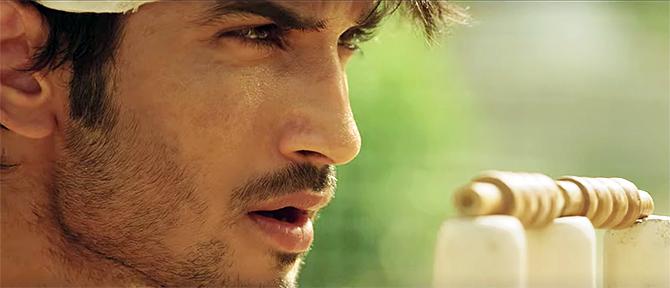 'Why do fireflies have to die so soon?'
A question from one of the greatest and saddest films (Grave of the Fireflies) returns to haunt me.
Sushant Singh Rajput was only 34 years old.
But in less than a decade and after nearly a dozen movies, he accomplished a body of work to be proud of.
Always charismatic and sorted, it is distressing to think a surefooted presence like his could be traumatised to the extent he was.
Then again, is it really so surprising?
The world of showbusiness is as ruthless as it is gratifying.
It demands constant validation; one misstep and everything goes *poof.*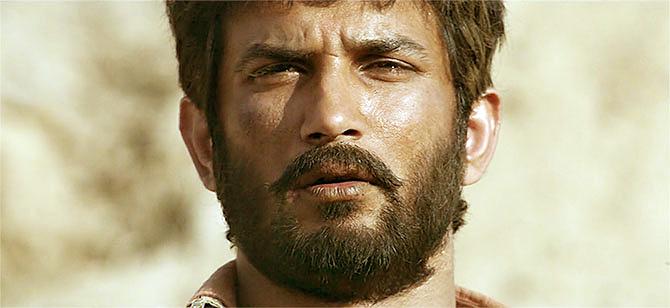 I am reminded of an Instagram post he shared saying, 'Passion is overrated, presence is underrated.'
Unlike the charming, confident, persona he exuded on silver screen, his reality revealed a keen insight and restlessness.
Whether he was quoting from Hrishikesh Mukerjee's Bawarchi ('It's so simple to be happy, and it's so difficult to be simple') or Mirza Ghalib's heartbreaking Baazecha-e-atfal hai duniya mere aage or sharing glimpses of his esoteric self-musings or interest in astronomy and quantum physics, Sushant was far from your run-of-the-mill Bollywood celebrity.
For one, he wasn't some industry child whose launchpad was dinner table topic. Nor did he grow up dreaming of following his favourite Shah Rukh Khan's footsteps.
Born in Patna to a family of doctors and lawyers, the bright young man was gearing towards a career in science and engineering.
But just when he was one year short of procuring his engineering degree in Delhi, Sushant packed his bags and moved to Mumbai where he honed his dancing skills as part of Shiamak Davar's troupe and learned to shed his inhibitions at Barry John's acting class.
Modelling gigs led to a lucrative break on television with well-received serials like Pavitra Rishta and first runners-up prize in the reality dance show, Jhalak Dikhhla Jaa.
Many will remember how the actor brought Madhuri Dixit to tears with his emotionally-charged performance of Rang De Basanti's Luka Chuppi.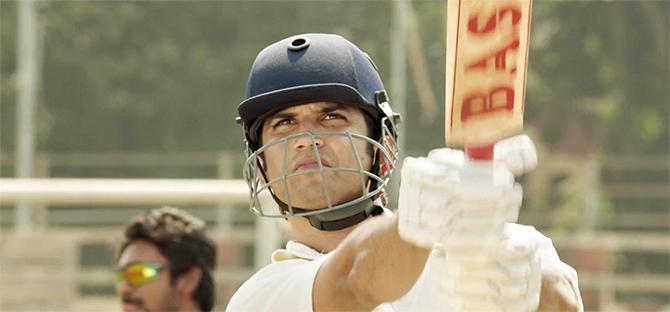 At the age of 16, Sushant lost his mother from brain haemorrhage, for whom he penned regular tributes on social media, including his final one.
But in 2013, life was filled with promise.
After auditioning for Abhishek Kapoor's adaptation of Chetan Bhagat's The 3 Mistakes of My Life, Sushant has got the part of the dynamic, cricket-obsessed Ishaan in Kai Po Che, a role he got under the skin of with his energy and insight. I was immediately bowled over by his ability to juggle pataaka and restraint.
In my review, I noticed he plays 'a 20-something father-figure to a boy he probably sees as a reflection of himself and wants to provide all the resources and support he never had. None of this subtext is ever mentioned. Like a seasoned actor, Rajput conveys it on his own. The young man has incredible energy but instead of blasting it out from all quarters, he patiently times it. The upshot is as graceful as Ali's sixers.'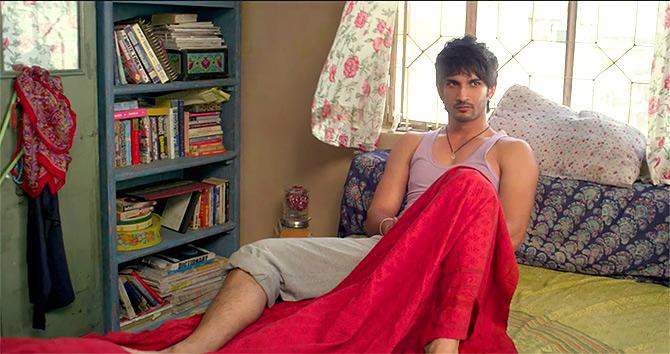 His mesmerising energy impressed me once again as Raghu in Shuddh Desi Romance, 'a rom-com that breezily questions the necessity for marriage and examines the dynamics of live-in.'
Solid talent formed the basis of his stardom, not PR machinery, connections to influential people or even doing the right movies.
Even when a movie didn't work for me, I found lots to appreciate, with the exception of Raabta, about his contribution in it.
Like my mixed feelings for Dibakar Banerjee's Detective Byomkesh Bakshy didn't come in the way of enjoying Sushant's enthusiastic sleuth and period swagger.
Where many would drown under the burden of DB's over stylised storytelling, he stands tall.
Working on a biopic of a person while he is alive and active can be daunting, but Sushant's portrayal of the former Indian skipper in M S Dhoni: The Untold Story evokes pure awe. He reaches out to the person he is playing as well as our perception of a superstar sportsman.
It' a pity the movie didn't open more doors for him as one would have expected.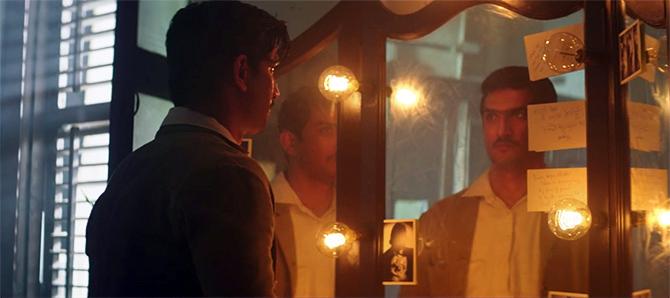 Sara Ali Khan's debut became the focus of Kedarnath while his graciousness and restraint as the do-gooder pithu of a pilgrimage town sustained the momentum of its old-fashioned Hindu-Muslim romance turned disaster movie.
Despite the unconvincing ageing bits in Nitesh Tiwari's Chhichhore, Sushant seemed well-suited to dispense wisdom as the father of a teenager going over his college memories to rescue him following a suicide attempt.
It is in Abhishek Chaubey's excellent Sonchiriya that he hit the peak of his intuitions as an actor.
His 'understated turmoil and compassion, perfectly captures the guilt and fatigue of a man fighting apparitions and seeking salvation. The little vulnerability he preserves amidst the grime is the heart of Sonchiriya's meditative madness.'
The debacle of his last release, Drive barely registers next to all the good work he has done.
Sushant Singh Rajput came, sparkled and left for a world that will hopefully understand and treat him better.
What remains are the wonderful movie memories -- the Jazbaa, Ati Randomness of his Chanchal Mind, a triumphant Losers theory, Insaaf over Badla ethics and the feeling of having won the World Cup all over again.
A force, a firefly, shine on, Sushant wherever you are.