'Isn't 11.3 million Instagram followers and 1.9 million Twitter followers enough to make you feel wanted and loved as a successful star?'
'Can a huge bank balance, a fleet of fancy cars, and a big house assure you happiness and contentment in life?'
'For Sushant, it did not,' observes actor Payal Kapoor Nair.
'I shall be telling this with a sigh
Somewhere ages and ages hence:
Two roads diverged in a wood, and I-
I took the one less travelled by,
And that has made all the difference.'-- From The Road Not Taken, a poem by Robert Frost.
In the last month-and-a-half, we have lost many film personalities whom we loved. But I am especially rattled by the death of Irrfan Khan, 53, and Sushant Singh Rajput, 34.
The former succumbed to his two year-long battle with a neuroendocrine tumour.
The latter decided to end his own life.
Unfortunately, the two brightest 'outsiders' (those not belonging to a family of film personalities) in Bollywood left a vacuum and broken dreams for many.
As an actor and outsider myself, living and pursuing an acting career in Mumbai for the last 20 years, both actors have been figures of inspiration. And the reason lies in their respective journeys to stardom.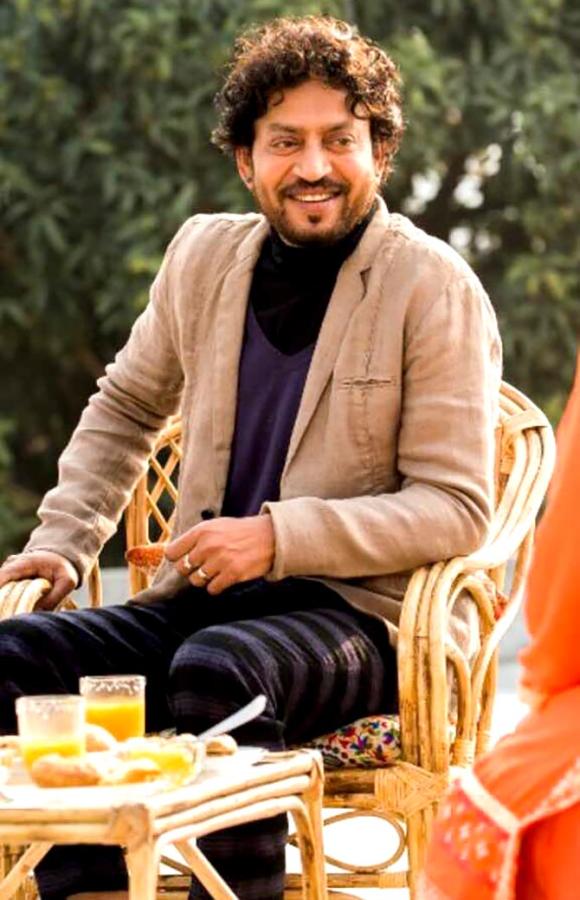 Both came from humble backgrounds and small towns.
Irrfan came from Tonk district in Rajasthan and later moved to Jaipur. Sushant from Patna in Bihar.
Not many know that Irrfan was a skilled cricketer in his youth and was selected for the C K Nayudu rournament, a stepping stone to first class cricket for under-23-year-old players.
However, he did not turn up for the tournament due to lack of funds.
In 1984, Irrfan while pursuing an MA, got a scholarship to study at the National School of Drama in New Delhi.
His initial acting career kicked off in Mumbai doing television shows. Slowly and steadily, he made his mark on the big screen and subsequently went on to become an international film star.
Sushant, on the other hand, was a bright student at the Delhi College of Engineering (now called the Delhi College of Technology).
After three years of studies, he dropped out and left for Mumbai.
He started his career as a background dancer with Shiamak Davar's troupe. He went on to become a television star and then a film star in the span of 10 years.
He loved cricket and trained extensively for the biopic on M S Dhoni, where he essayed a role of the cricket star.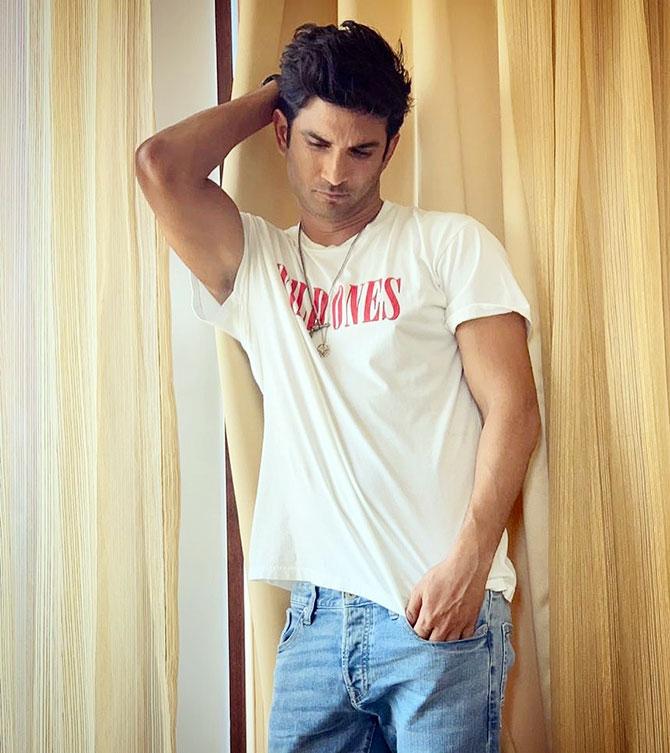 So both Irrfan and Sushant had cricket in their lives, left everything and came to Mumbai to make a successful career out of films.
But after coming to Bollywood, the road they took to pursue their careers diverged.
Sushant, young and with good looks, wanted to be a 'hero' in Hindi films.
Amongst the 'outsiders' who have successfully taken this road are Amitabh Bachchan, Shah Rukh Khan, Akshay Kumar, Priyanka Chopra, Kangana Ranaut, Deepika Padukone, Anushka Sharma and recently, Ayushmann Khurrana, Rajkummar Rao and Kartik Aaryan.
Irrfan followed another path.
Of the outsiders who may not be very young or good looking in the popular sense but because of their sheer talent become lead actors or stars. Naseeruddin Shah is a flag bearer of this lot.
Irrfan became the most successful example of this lot. Manoj Bajpayee almost made it. The jury is still out on Nawazuddin Siddiqui.
Both Irrfan and Sushant were two hard working, committed and supremely talented artists of our times who travelled on two different roads to perhaps arrive at the same destination of fame, money and adulation.
Is the road travelled by Irrfan any less than the road travelled by Sushant?
Is it tougher to be a hero and collect Rs 100 crore at the box office than to be a lead actor who draws people into theatres solely on his acting prowess?
Irrespective of the road you choose in Bollywood, you should brace yourself for hardships, darkness and uncertainty.
What will eventually keep one going is the passion and the belief in oneself and one's craft.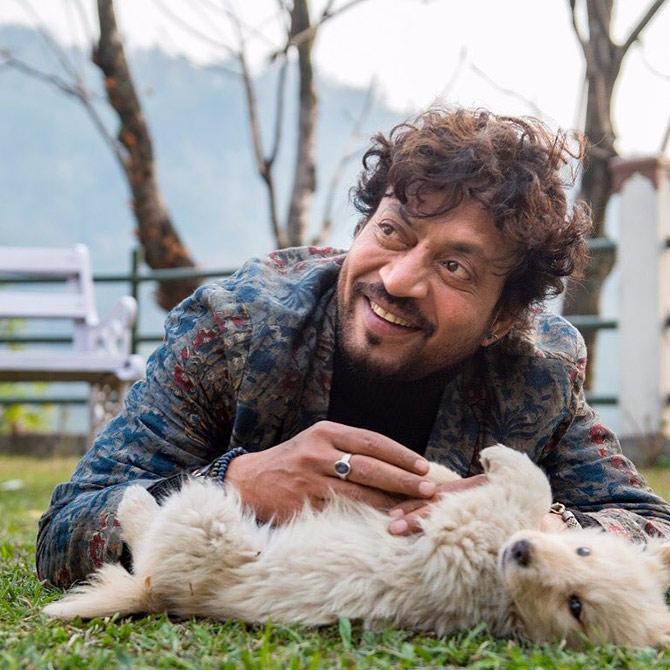 Both Irrfan and Sushant had their share of ups and downs.
After he was diagnosed with the tumor, Irrfan choose to fight his illness just like his initial days of struggle in Bollywood.
Sushant, who had delivered a hit in Chhichhore, was reportedly going through depression for the past few months.
We do not know why Sushant died by suicide.
We know Irrfan fought to live more.
For Sushant, the glass was half empty.
For Irrfan, the glass was half full.
As an actor myself, I have been down the road of no work.
I have been depressed.
If you are an actor, which road would you choose?
Where does one derive strength from to go on when one reaches a tipping point?
How does one motivate oneself when the going gets tough?
Isn't 11.3 million Instagram followers and 1.9 million Twitter followers enough to make you feel wanted and loved as a successful star?
Can a huge bank balance, a fleet of fancy cars, and a big house assure you happiness and contentment in life?
For Sushant, it did not.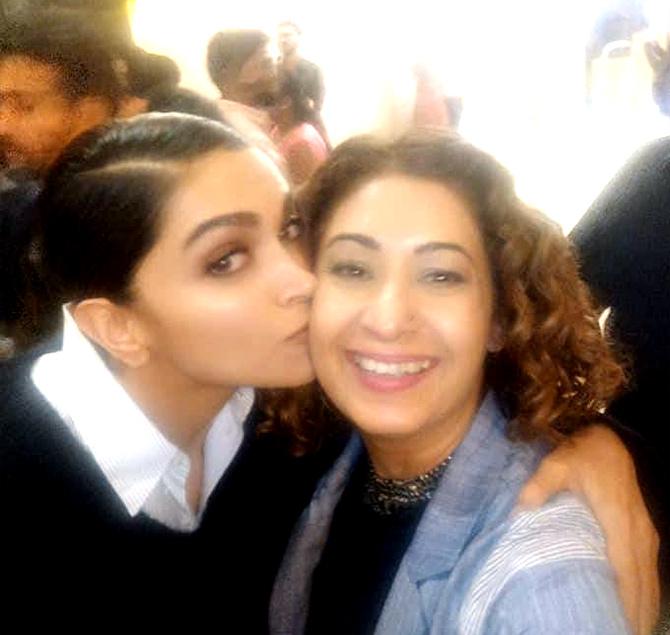 If money and fame cannot bring you happiness, is there something else you should ask yourself about why you want to be an actor?
I have many questions. There are no easy answers.
Life is not black or white. It is mostly grey.
I am sure the choices made by Irrfan and Sushant weren't easy ones. We are no one to judge them.
Still in the end, what defines you are the choices you make in life. Or how you die.
So no matter which road you take, when in doubt, remember, 'Kismat ki ek khaas baat hoti hai ki woh palatti hai (The thing about luck is that it changes).'
These are Irrfan's lines from his film Gunday.
And then there is this: 'Hum har jeet, success failure mein itna ulajh gaye ki zindagi jeena bhool gaye. Zindagi mein agar sabse zyada kuch ahem hai to woh hai Zindagi(We get so caught up with success and failure that we forget to live. What is special about Life is Life itself).'
Only if Sushant had believed his own lines from Chhichhore.
---
Paayal Kapoor Nair is an actor based in Mumbai. She was recently seen in Meghna Gulzar's Chhapaak. She is a member of the executive committee of CINTAA, the nodal body for all artistes in Bollywood.