'How far would I go to fight for what I believe in?'
'If push comes to shove, I'd go a very long way.'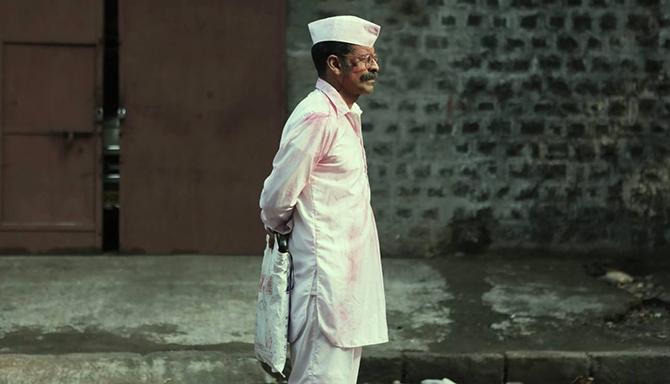 Just before he got his big break with Satya, did you know Manoj Bajpayee was "financially and emotionally completely broke."
"I did Bandit Queen and then sat at home doing nothing," Manoj tells Subhash K Jha.
Bhonsle seems to be the third in your trilogy on isolation. How do you evaluate your work in Aligarh, Gali Guleiyan and Bhonsle?
I think with Bhonsle, I have unknowingly completed my trilogy on loneliness, or aloneness if we may call it that. All three films had different levels of challenge.
I have grown so much as an actor just by preparing for these three films about desolation.
They were thematically similar, but each was a very different character, so no fixed yardstick could be used to play the three characters.
I enjoyed working with the three talented directors (Hansal Mehta in Aligarh, Dipesh Jain in Gali Guleiyan and Devashish Makhija in Bhonsle) and their writers.
Today, I feel happy about my trilogy.
I feel I have reason to celebrate my skills as an actor after doing these three films.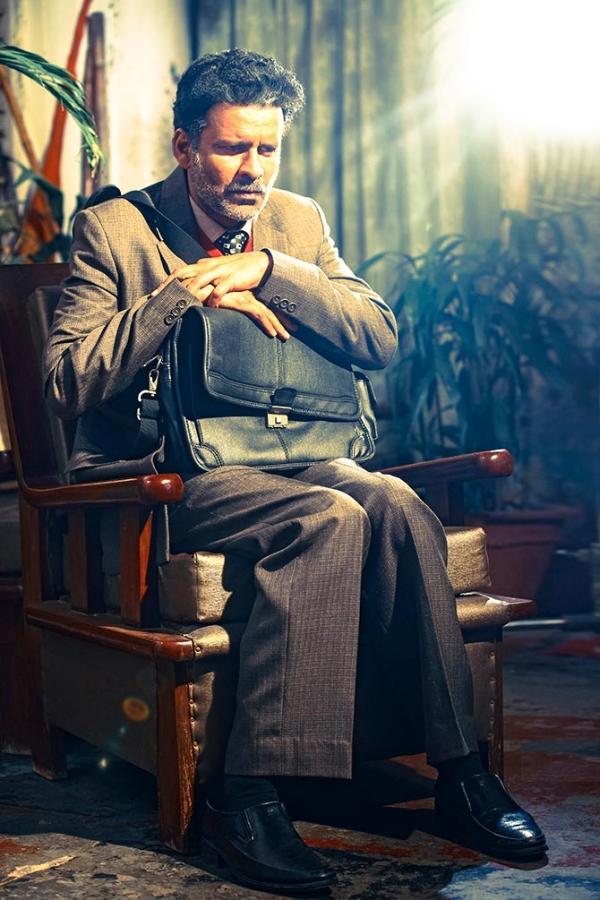 Tell us about the emotional toll these films took on you. Is it worth it to wreck your mental health for a role?
I believe Aligarh has improved me as an actor and a person. I approached the role in a way other actors wouldn't have.
I saw my character as a literate Lata Mangeshkar fan rather than just a gay man.
My focus was on his insistence on his privacy, his passion for whiskey and Lataji's voice.
It was a blissful spiritual journey.
I never wanted to come out of playing this character in Aligarh.
Gali Guleiyen?
I couldn't wait to come out of character.
It was the most difficult role to play.
It was a role that broke me mentally.
Like Shool, it demanded an extreme internalisation.
It meant I had to forget I was married and had familial responsibilities.
I started talking to myself the way the character was shown doing.
Such was my preparation for this role that my wife got worried about me.
On the 29th day of shooting, I went to the director and said that I could not take the mental pressure.
Somehow, we finished in 33-34 days.
I went too deep into the role in this film; I thought I would lose my mind.
But I had no other option.
It was the path that was necessary to pull off that role.
Gali Guleiyan was my most complex and taxing role.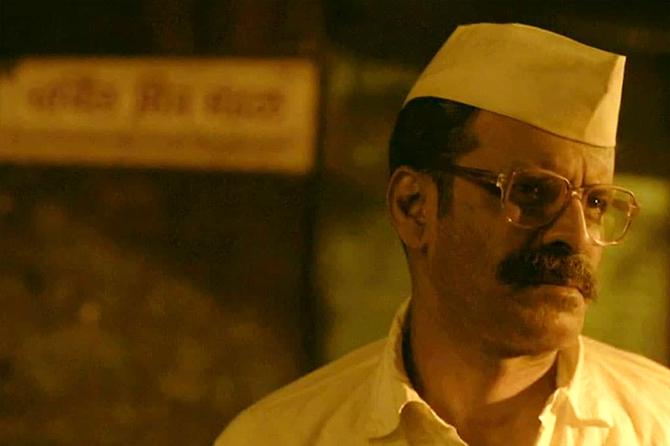 And now, Bhonsle?
You know, I became producer on this one because no one was ready to produce the film.
When Devashish Makhija came to me with the offer, we had to hunt for a producer.
They feared a backlash because of the film's political overtones.
For four years, Devashish kept re-writing the script drafts. We had so many meetings.
In the meanwhile, he made a short film, Tandav, with me.
But we would keep coming back to Bhonsle.
From the first day of shooting when Devashish put me in a crowd of 70,000 people, I was ready for the challenge.
I spent the whole day with the Ganpati processions on the streets without the crowd knowing about it.
In Bhonsle, you play a man who goes all out to fight for what you think is right. How far would you go to stand up for what you believe in?
I have always stood up for what I believe to be right.
My way of protest is not to go on a dozen channels.
I assert myself in every sphere of life.
My wife, daughter and I correct each another all the time.
I try to do what is right.
How far would I go to fight for what I believe in? That's hypothetical.
But if push comes to shove, I'd go a very long way.
Do you think the time has for the common man to speak up against injustice?
The time to stand up against injustice is always right.
There are different ways of registering one's protest.
As long as you stand up for what you feel to be right, it doesn't matter when or where it happens.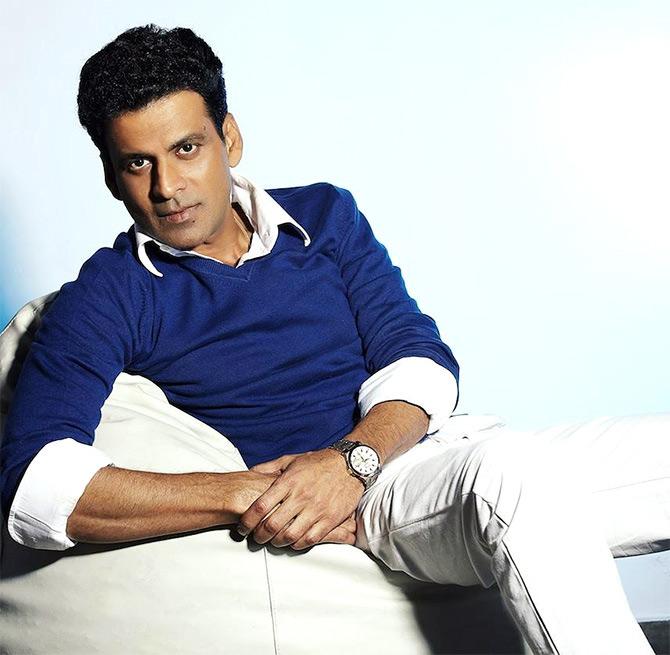 What are your plans after the lockdown?
After four months, it seems the lockdown will never end.
I was shooting in Uttarakhand when the lockdown was announced.
While I was there, there was no masking or sanitization -- only hiking and trekking in the fresh air, spending time with the birds, trees, animals and fruits.
Then suddenly, we were back in the city and we saw a different world.
I want this lockdown to end now.
The country and the world has come to a standstill.
As for my plans, I don't know.
As soon as this gets over, I will get on with my job.
I don't know what I will shoot.
Before leaving Uttarakhand, I decided not to plan anything.
But now I have a plan; I will reveal it after the lockdown.
First, I have to finish shooting the incomplete film in Uttarakhand. There are five days of shooting left.
You have completed 26 years in the film industry. How do you look back on your career so far?
My career's highest point will always be Ram Gopal Varma's Satya,=.
Coming from Bihar, at the age of 18 to Delhi to do theatre, hoping to become an actor in Mumbai... I did Shekhar Kapur's Bandit Queen and then sat at home doing nothing.
Financially and emotionally, I was completely broke.
When I got Satya, I didn't tell anyone because I didn't know where it would go.
Then suddenly, I was a household phenomenon
It would be a high point for any struggling actor.
It was a game-changer for my career.
I can never forget what Satya did to my career.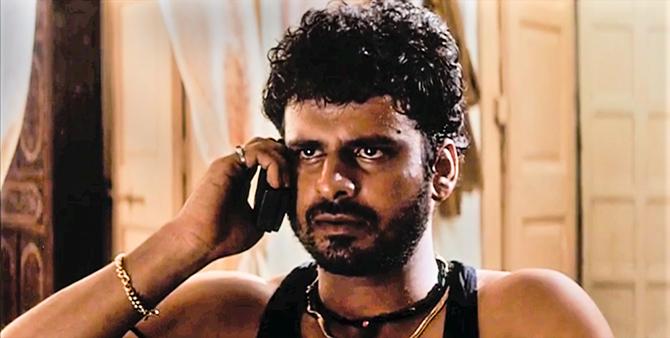 If you had to undo or redo some things in your career, what would you change?
I would like to relive those four-five years of struggle.
I would call a different set of directors to give me work.
I wasn't getting work from Bollywood directors. I did some Hindi films only to run my kitchen.
Given another chance, I would call new directors from independent cinema and work with them. Even if I didn't know Malayalam or Tamil languages, there was so much I could learn from them.
Even my health was not good.
But for me, downtime was a learning time.
I was doing workshops, theatre, meeting friends, going to my village, spending a lot of time with my family.
You have done some exceptional work on the OTT platform. Do you feel this is where the present and the future lies?
OTT is a very new medium. I remember doing a couple of short films for YouTube.
That's when I realised that this is the future.
Netflix started booming.
The first thing I saw in the US was Narcos. I was blown away.
I realised India would not remain untouched by the digital boom, and that's exactly what happened.
Because of the lockdown, OTT has hit a peak.
Audiences are watching all sorts of content, even the ones they don't find interesting.
They see everything and post ruthlessly honest views on social media.
OTT has the advantage of the lockdown.
It has become a strong alternative for entertainment in India.