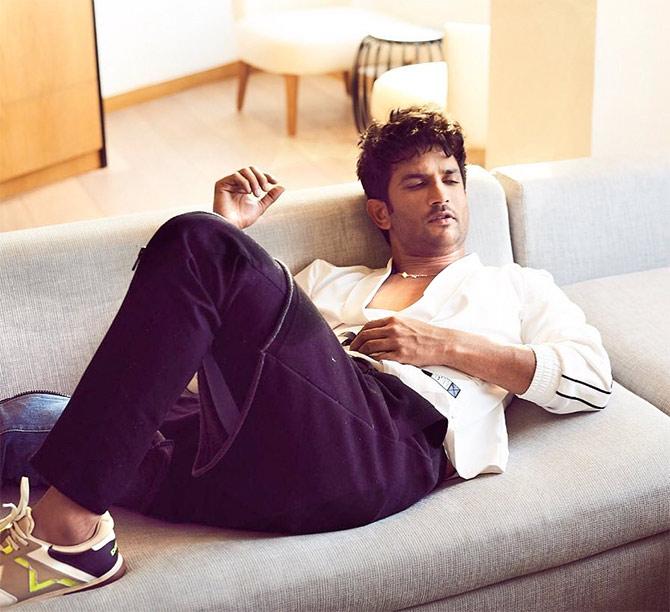 'He who has why to live can bear almost any how.'
Sushant Singh Rajput quoted the late German philosopher Friedrich Nietzsche on the latter's birthday last October, probably giving us a glimpse into his mind.
Eight months later, the actor committed suicide, shocking Bollywood and the entire country.
Sushant had come to Mumbai from his hometown Patna with dreams in his eyes, many of which he fulfilled.
But there were many more.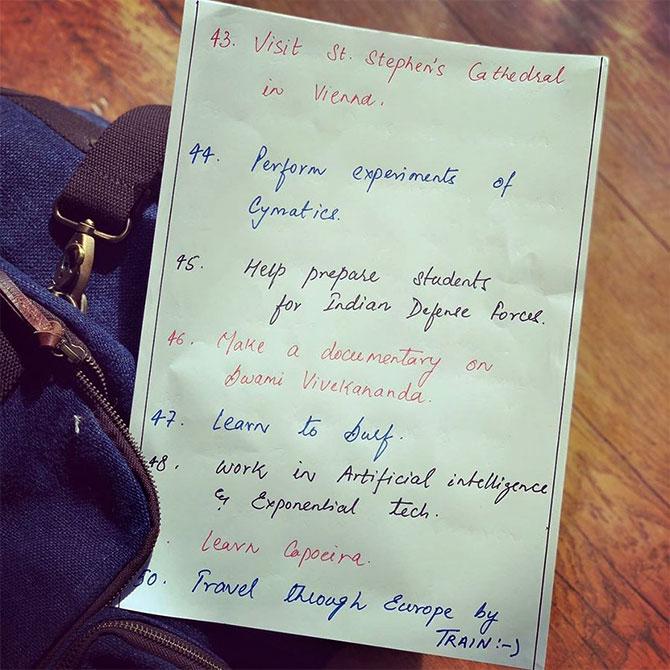 In an interesting post on Twitter, Sushant once shared his dreams with the world.
While he managed to fulfill some, he had wanted to do so much more.
We list some of them here:
Paint Aurora Borealis.
Attend another NASA workshop.
6 pack abs back in 6 months.
Swim in Cenotes.
Teach coding to visually impaired.
Spend a week in Jungle.
Understand Vedic Astrology.
Disneyland.
Visit LIGO.
Raise a Horse.
Learn at least 10 dance forms.
Work for Free Education.
Explain Andromeda with a powerful telescope.
Learn Kriya Yoga.
Visit Antarctica.
Help train women in self-defence.
Shoot an active volcano.
Teach dance to kids.
Be an Ambidextrous Archer.
Finish Reading the entire Rensick-Halliday Physics book.
Understand Polynesian Astronomy.
Learn Guitar chords of my fav. 50 songs.
Play Chess with a Champion.
Own a Lamborghini.
Visit St Stephen's Cathedral in Vienna.
Perform experiment in Cymatics.
Help prepares students for Indian Defence Forces.
Make a documentary on Swami Vivekananda.
Learn to Surf.
Work in AI & Exponential technologies.
Learn Capoeria (Afro-Brazilian martial art).
Travel through Europe by train.