Meet Bollywood's poetic souls!
What do Bollywood stars do when they aren't making movies?
More often than not, something creative.
Salman Khan paints.
Jacqueline Fernandez plays the piano.
Juhi Chawla sings classical music.
Madhuri Dixit promotes dance.
And then there's a whole bunch of them who write poetry.
Sukanya Verma gives us a lowdown on the closet shaayars of Bollywood.
Kriti Sanon
The engineering graduate is so much more than pretty face, promising actress and picture perfect fashionista. She spews soulful poetry. And we love her all the more for it.
Sample this:
Unaware of the eyes on you
Undress the shame that cares
Dance, like a carefree child
Groove, like no one's there!
Ayushmann Khurrana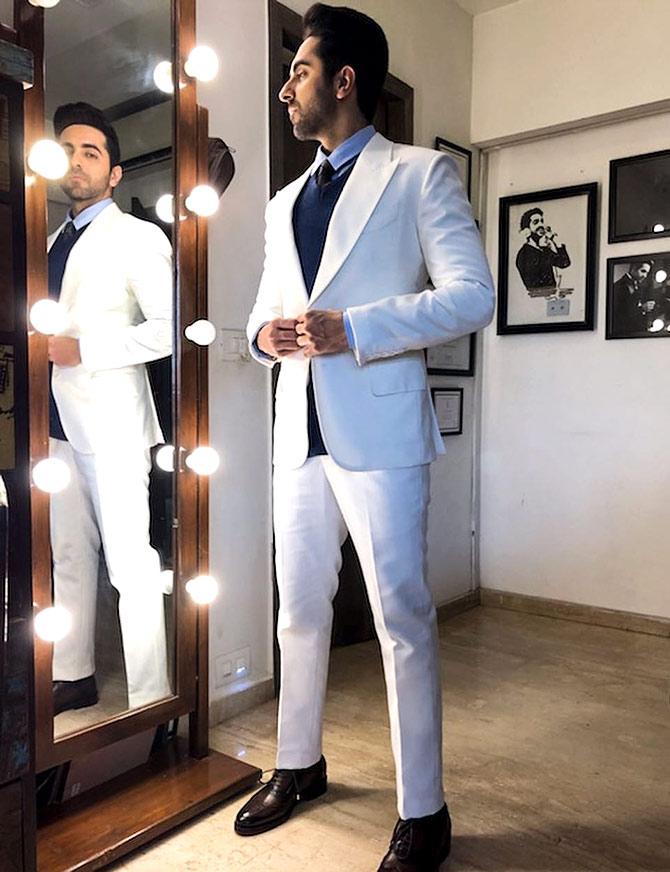 He acts. He sings. He writes. Ayusshmann is master of many trades.
Every now and then, the actor riding high right now on back to back acclaimed successes gives us a glimpse of his poetic prowess on social media.
Sample this:
Aainey se zyaada tujhe dekhoon.
Tujhe dekhoon toh lage jaise aaina dekhoon.
Sushant Singh Rajput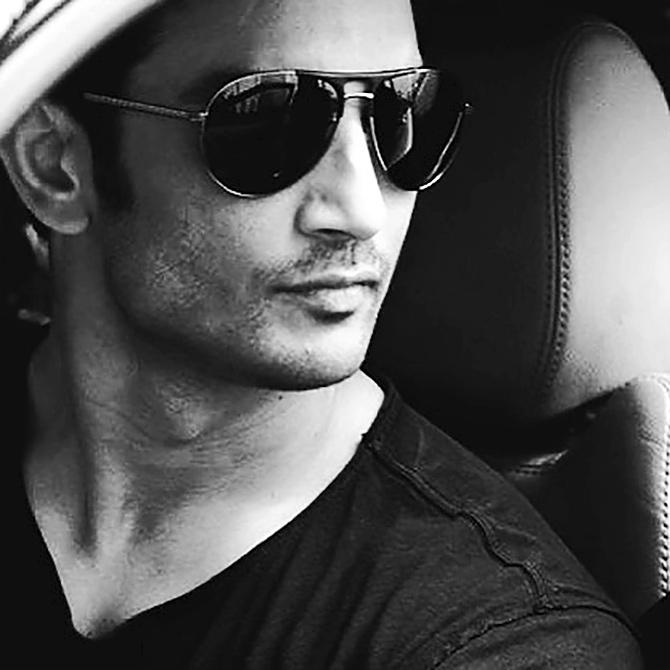 The Kedarnath actor's profound, intellectual tweets suggest he's far removed from Bollywood razzmatazz. When note quoting the likes of Kahlil Gibran and Leonard Cohen, Sushant pours his heart in verse he likes to call 'self musings.'
Sample this:
I die with my every exhale,
only to be born wanting to live your smile,
just one last time,
every time... Self Musing and quotes from Gibran
Sushmita Sen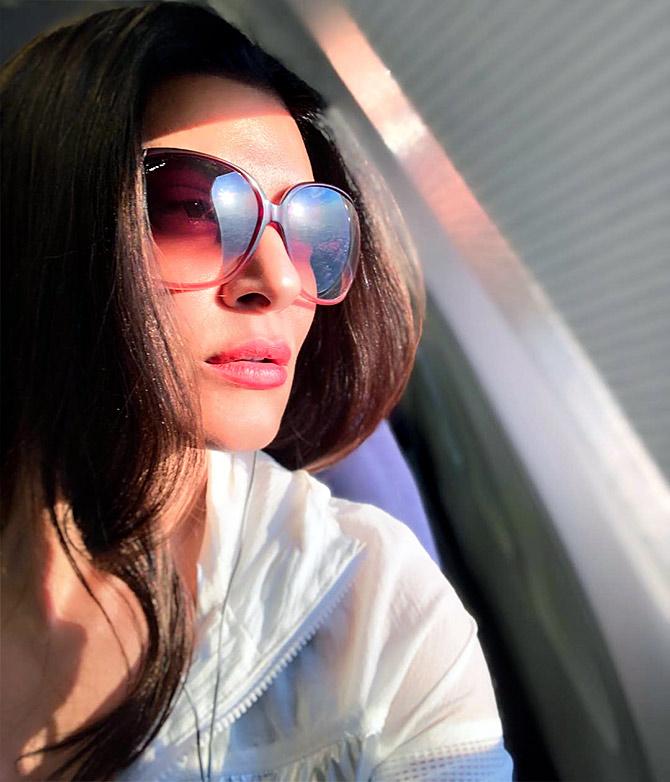 Decades before Instagram gave us a routine peek into a celebrity's mind, Rediff.com got an exclusive preview of Sushmita's poetic eloquence during an extensive interview. Deep, yes?
Sample this:
Life is like an endless road,
But both the cases have an end,
Be it life or death ahead,
Or a road where destiny bends,
But life and road are never together afloat,
Because along the road the moment you stop,
There comes along your destiny,
But life is not the name of a pause, it is but a moving symphony.
Dharmendra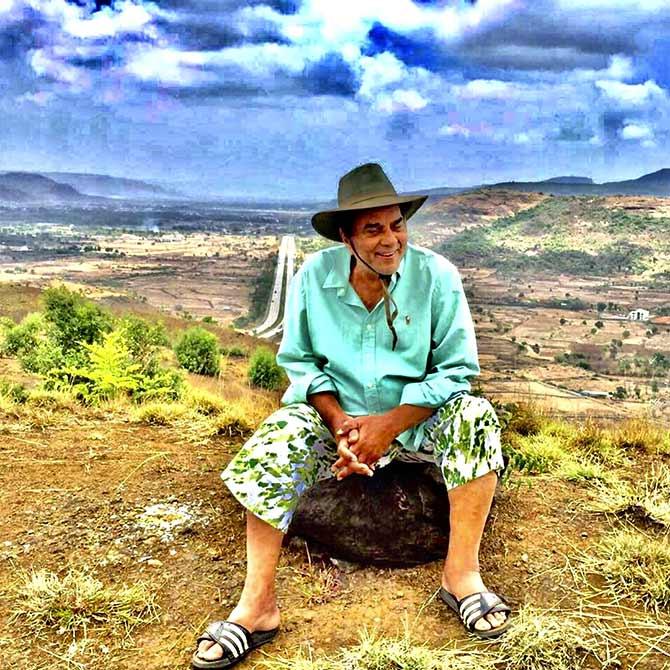 The legendary Dharmendra's He-Man imagery is synonymous with action. But did you know one of Bollywood's most loveable icons is also a long time poet?
From humble beginnings to pensive reflections, he's penned over a hundred shers that he hopes to turn into a book soon.
Sample this:
Hasrat thi parwaaz lun,
Lekar sabko mein udun!!
Maalik ne chehra padha,
Sunee dil ki mere sadaa!!
Amitabh Bachchan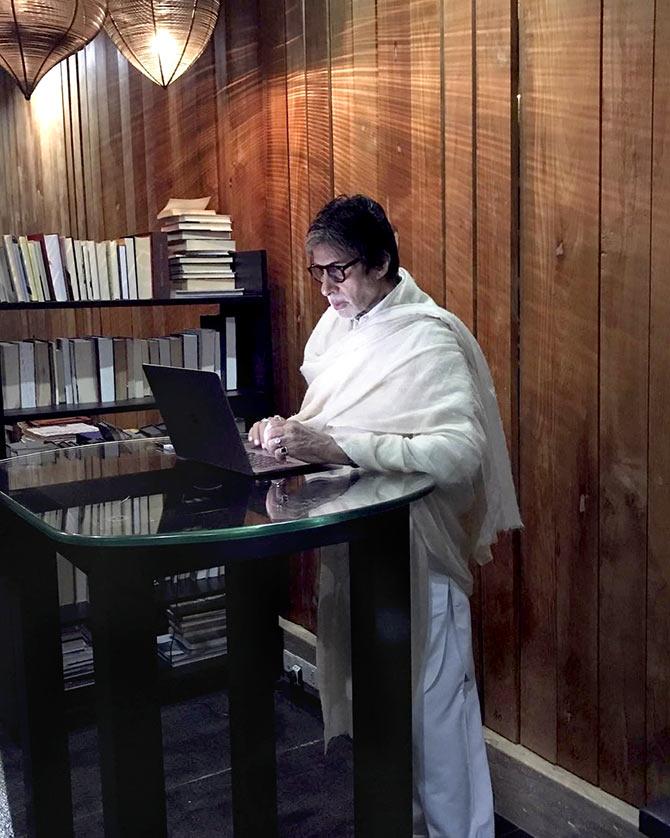 Though he's the son of the legendary Hindi poet Harivansh Rai Bachchan, Amitabh Bachchan doesn't believe he's inherited any of his father's talent.
I am no poet, he regularly repeats. But he enjoys penning his thoughts and we enjoy reading them just the same.
Sample this:
In sadasyon ko main pehchanta hoon
Inka sneh main sawaarta hoon
Dukh sukh ke saathi ban gaye hain yeh
Janm anth ke saathi ban gaye hain yeh
Na bhoolunga inhe, inke pyaar ko kabhi
Laakh aalochana kar lein meri, inki koi bhi.
Farhan Akhtar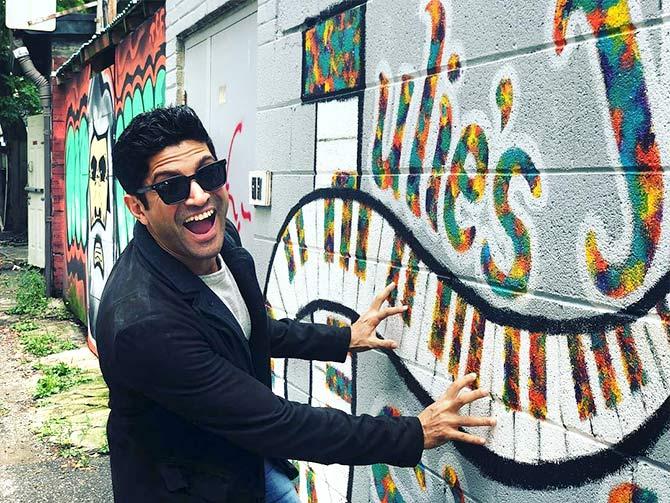 Speaking of poetic blood, let's not forget Farhan.
Not only does Javed Akhtar's actor, film-maker, singer and writer son do a good job of rendering his poems on big screen, but can write some of his own too in English -- one that his expressive daddy is only too happy to translate.
Sample this:
Together they braved it through the storm
with hull half broken, with sails all torn
no wave nor swell could but drown hope
that night is darkest before the dawn.
Tabu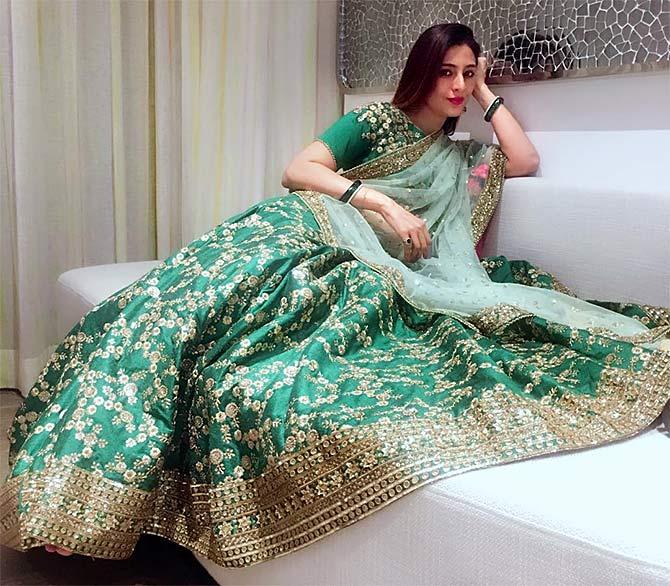 Considering how soulful her performances are it's not surprising to know Tabu loves to write poetry.
In 1997, she told us, "I write a lot, I do poetry. Gulzarsaab promised me that he would publish my poems. He loves them and encourages me all the time. I write in English, but soon, I hope to write in Urdu or Hindi. I thank God for giving me these good habits."
Recently she shared her gift with film critics Anupama Chopra and Rajeev Masand on their podcast, Take 2.
Sample this:
Humara shaher karvat lekar sota hai.
Samundar ki lehron ne dhakel diya hai ek taraf.
Sandhya Mridul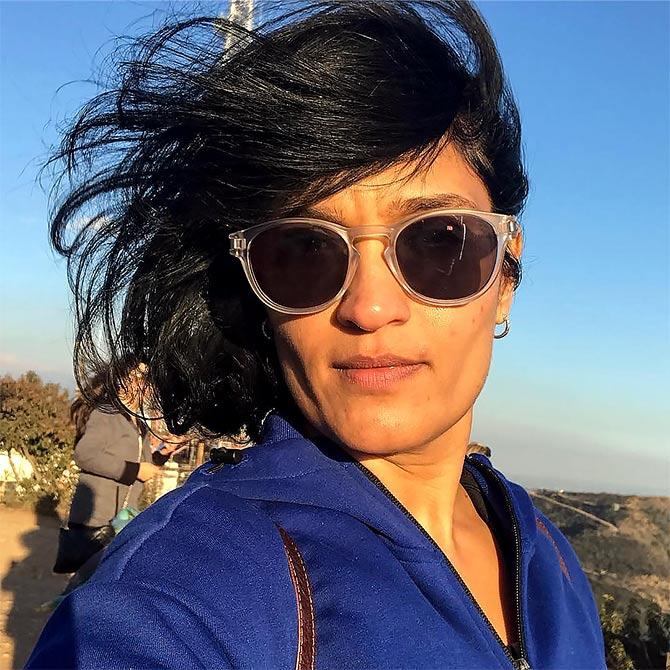 The feisty firebrand of movies like Angry Indian Goddesses and Page 3 is quite the poetess at heart. Her Instagram feed is full of posts showcasing her neatly handwritten poems.
Sample this:
Between guilt & desire
Between hope & despair
Between love & loss
Between pride & shame
Between bliss & pain
Between this side & that..
Is where I am
Where are you?
Arunoday Singh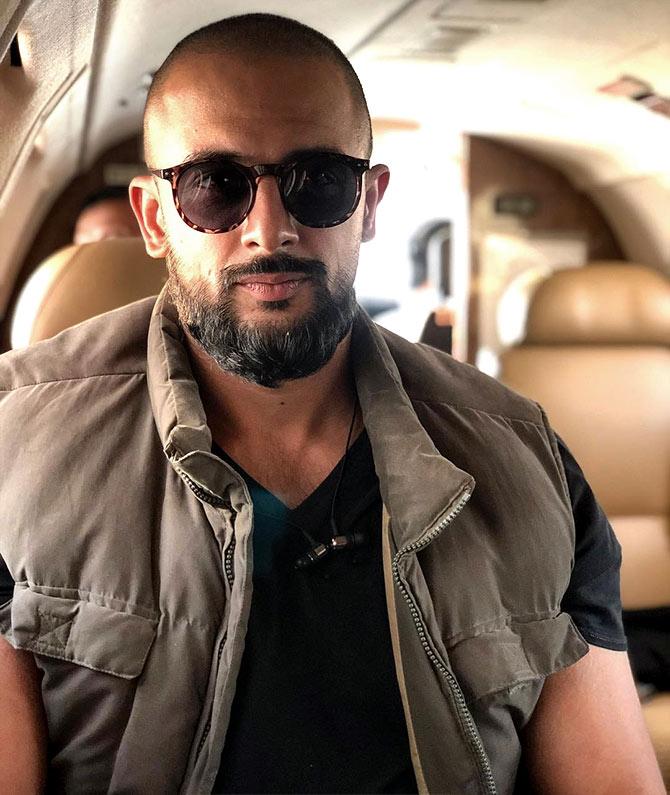 Who would have thought the brawny guy from Aisha and Main Tera Hero could be so deep and romantic?
A self-confessed 'Sufisoul' Arunoday is a prolific poet and happy to recite his work at literary events.
Sample this:
Do not wait,
For others
To give you
The answers
You seek.
They don't know
The questions
That matter,
To you.