Moon is on our mind.
Ever since India launched Chandrayaan 2 in space, the mission's near success and potential are all everyone is talking about.
It won't be a surprise if one day, these events become the script of a movie.
It's quite likely considering what a huge hit Mission Mangal is.
Meanwhile, Sukanya Verma goes through the cool and crazy ways moon/chand/chanda/chandrama is depicted in Bollywood movies.
Romancing the moon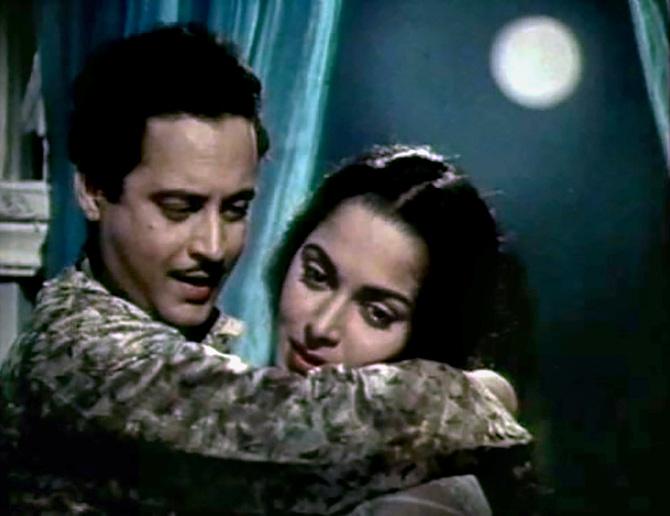 Writing lyrical odes to the celestial body's glory and glow, especially in context of the hero's ladylove, is the duty of every Hindi film poet.
What an exhaustive range too.
From comparing her looks to the moon (Chaudhvin ka chand ho), demanding it as a gift (Mujhko chand laake do), promising it as a gift (Tujhe chand chahiye toh chand doonga), personifying it as a measure of time (Chand phir nikla magar tum na aaye) to treating it as a witness (Maine poocha chand se dekha hai kahin mere yaar sa haseen), the range is endless.
As is the imagery.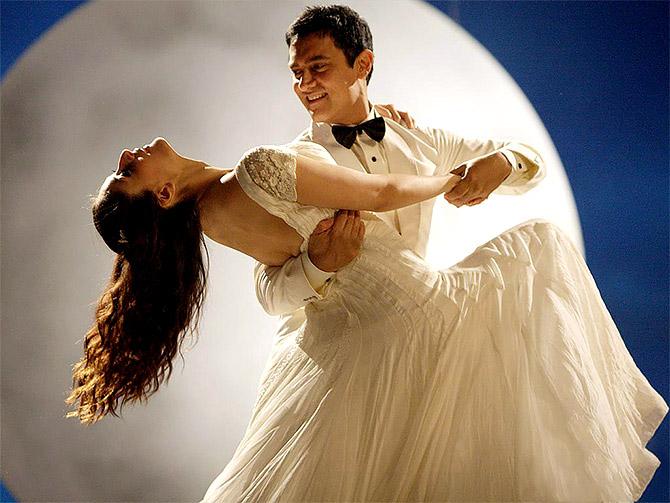 Aamir Khan and Kareena Kapoor Khan zoobi doobi under a gigantic 'ambar ka chand' in 3 Idiots.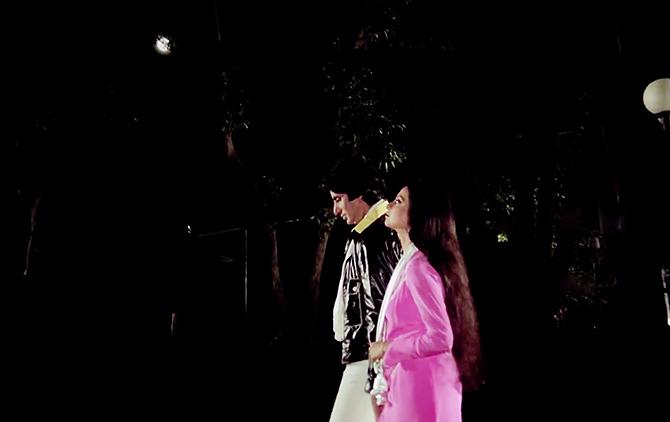 The Big B and Rekha's romance blossoms under the majestic full moon in Silsila's Neela aasman.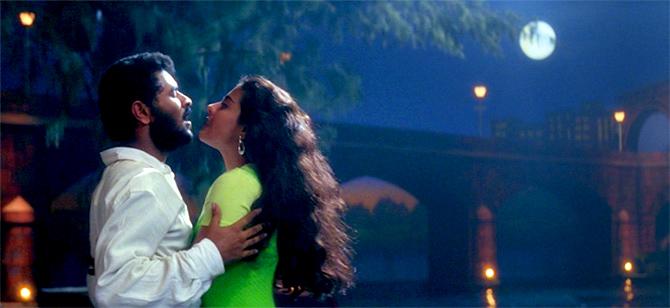 Kajol and Prabhudeva dance to and around the soulful Chanda re in Sapnay.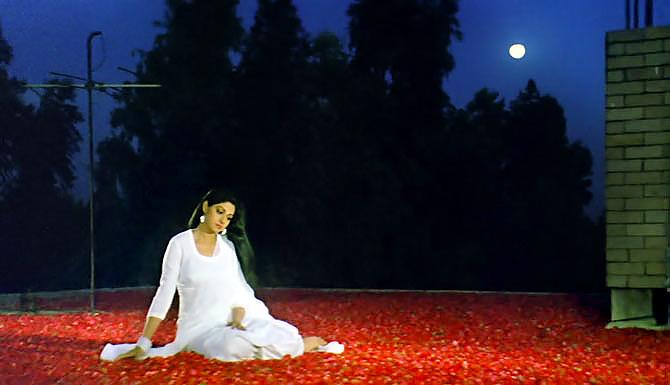 We've definitely not forgotten Sridevi's ethereal beauty in and as Chandni.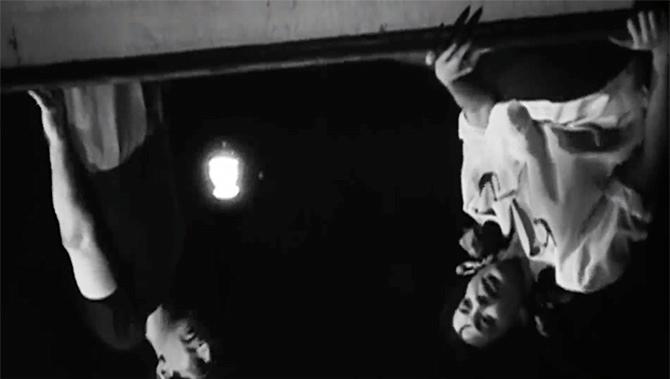 Nargis urges the moon to turn its back so that she can get up, close and personal with Raj Kapoor in Awara's Dum bhar ko udhar moonh phere o chanda, main unse pyaar kar loongi.
Karvachauth-wala moon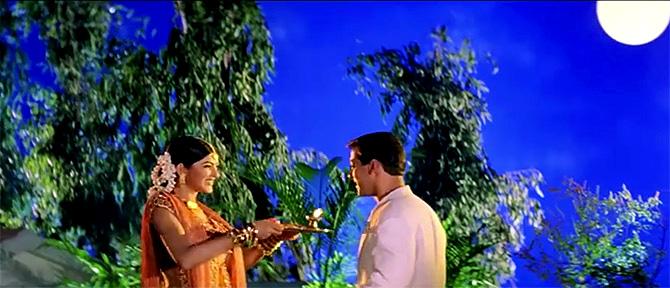 The Hindu ritual of a wife breaking her day long fast by looking at the moon through a strainer for the long life of her husband is regularly revived on the silver screen.
Forget the patni, even the woh isn't spared the ordeal.
Although in Yes Boss, Shah Rukh Khan wisely notes, 'Kitni ajeeb baat hai. Humse meelon door rehne wale chand ki pooja toh hum kar lete hain. Lekin jo paas hai, kareeb hai, usko pehchante tak nahi.'
Terror moon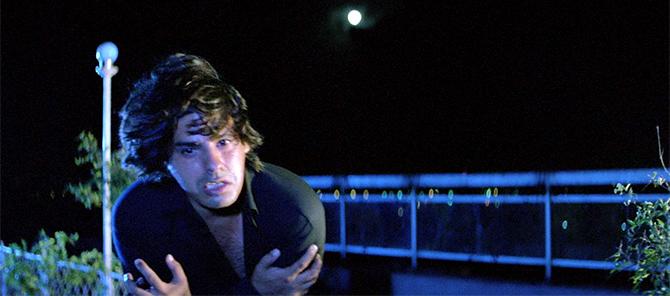 Notice how in horror movies, every now and then an ominous looking know-it-all pops out of nowhere to prophesise about evil forces, their appearance or destruction during the all-important poornmasi ki raat, amavasya ki raat, yadda yadda.
A lot like Junoon's cursed Rahul Roy, who transforms into a tiger every full moon night and brutally hunts down a pretty prey.
Eid ka chand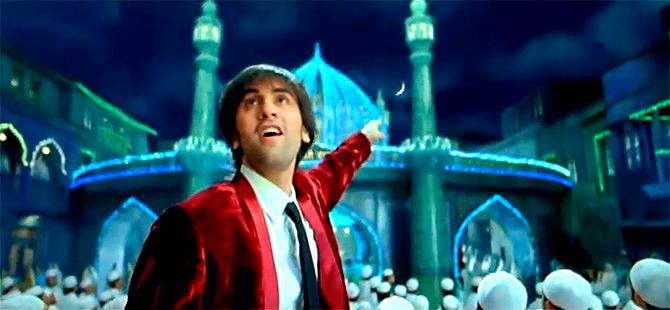 A month of fasting and prayers makes way for festivities on sighting the keenly awaited Eid ka chand leading to much music and mubarak ho in true blue Bollywood style.
Daag versus Bedaag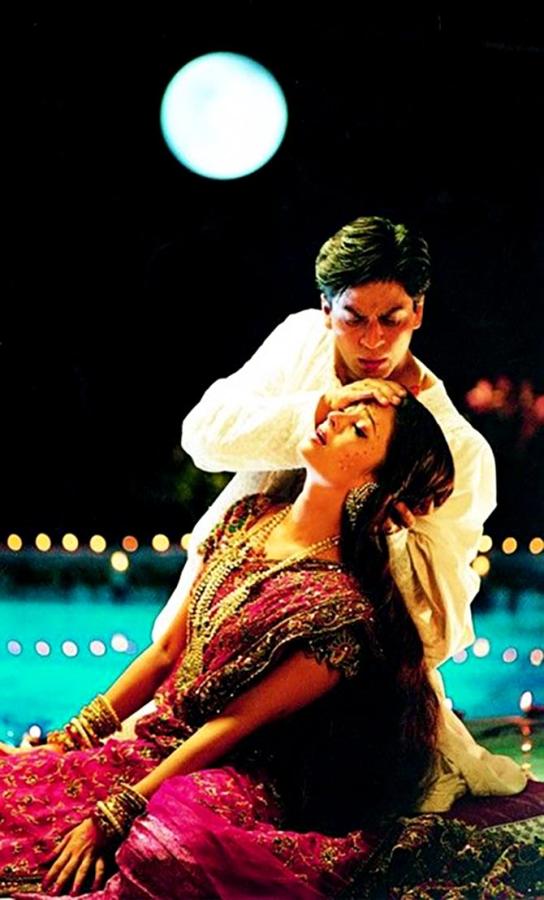 If moonlight inspires poetic ballads, craters are the classic 'daag.'
So while Abhishek Bachchan brags about his sweetheart's bedaag beauty to the moon in Tera Jadoo Chal Gaya's Aye chand teri chandni ki kasam, there's SRK's Devdas intentionally hurting Aishwarya Rai to create a mark on her forehead and gloat, 'Us chand ki tarah tumhare chehre pe bhi daag laga diya. Yehi humare pyaar ki nishaani hai.'
Moonlit lullabies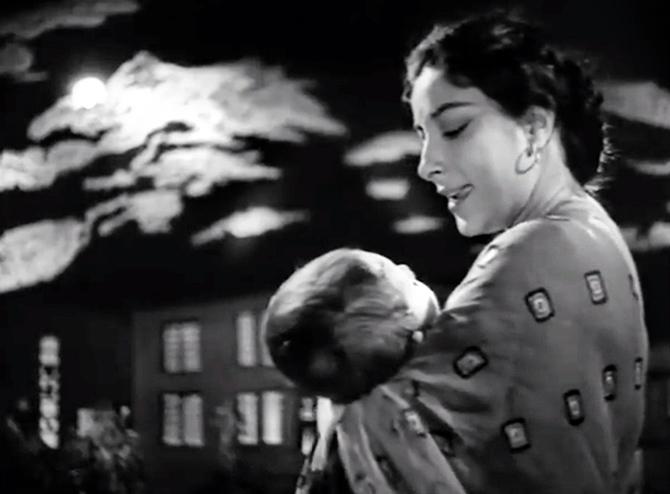 Chanda re chanda re chhup rehna soye re meri maina leke meri nindiya re, Mere ghar aayi ek nanhi pari chand ke rath pe sawaar, Chandamama door ke, moon, munna/munni and musical lullabies are classic Bollywood territory.
Moon science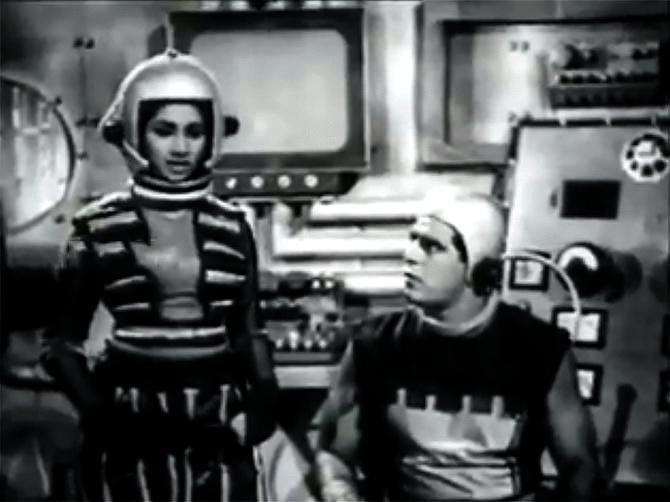 Science is a road less travelled in Bollywood flicks.
But Dara Singh and Bhagwan dare to go where few men have in the trippy, TRIPPY Chand Par Chadhayee.
Getting moony with it!
Be it Gulzar or Govinda, moon inspires the humorous side in one and all.
Sample this from the legendary poet's witty imagination: Naram garam raat mein garam garam chand par.
Haath lag gaya jahan.
Chaala pad gaya wahan.
Woh bhi gol gol tha yeh bhi gol gol hai.
Or Govinda's loony rapper insisting 'Mera ghoda ka chand pe tabela hai' among many other madcap claims in Gambler.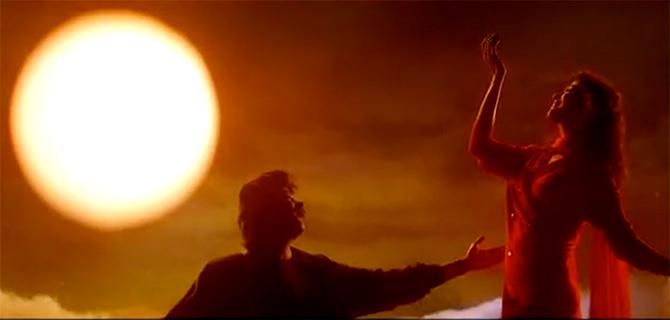 Or Anil Kapoor suggesting the moon for Madhuri Dixit's bindi in Khel, the bigger, the better.