Eyes as warm as the sun as well as penetrating through the soul. An unmistakable 'thairav' in his benign voice.
Dr Shreeram Lagoo's sparkling combination of intelligence and restraint made him an effortlessly compelling figure on stage and screen. Off it too, his evolved, progressive views championed the cause of a corruption and superstition-free society.
Born on November 16, 1927 in Satara, Dr Lagoo started with following in his doctor father's footsteps. Although he studied and pursued medicine professionally, specialising in otolaryngology, he was drawn towards dramatics ever since he was a child.
By the time Dr Lagoo was in his early 40s, he decided to turn his passion for theatre into a fulltime vocation.
The risk paid off.
Be it theatre, where he made some pathbreaking contribution, most notably in the iconic Marathi play Natsamrat. Or films, where his talent for creating depth in major and minor characters kept him immensely busy despite Hindi film industry's compulsive need to typecast him in roles of a patriarch, including the unfortunate Souten.
A talent as nuanced and natural as Dr Lagoo's is rare to find. Sukanya Verma salutes the late thespian in this compilation of his ten essentials movies that highlight his range and stature as an actor par excellence.
Pinjra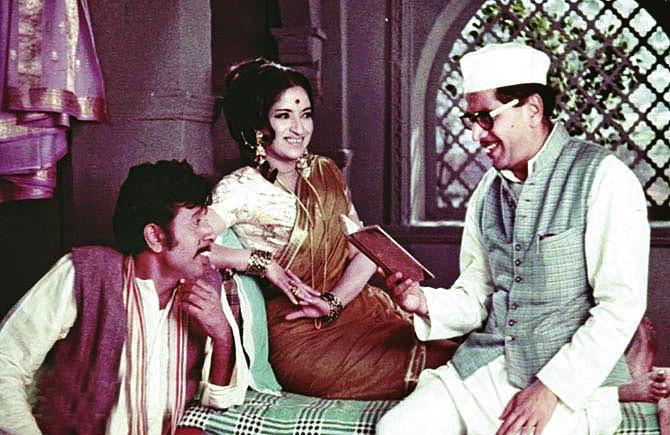 One of Dr Lagoo's biggest successes and National-award winner, V Shantaram's Marathi language classic features the actor as a righteous village master falling for the beguiling star of a local tamasha troupe.
Pinjra examines the ideals of morality and the price its protagonists pay to uphold those views in Dr Lagoo's accomplished portrayal of rise, fall and redemption.
Saamna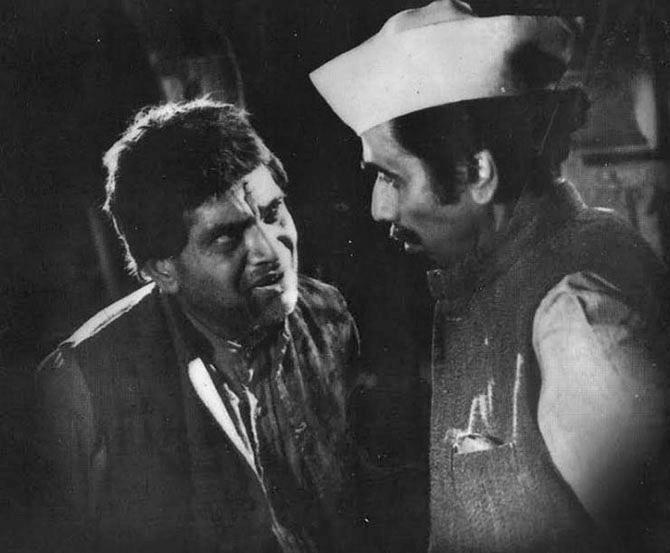 Selected for the 25th Berlin film festival, Jabbar Patel's Saamna, penned by Vijay Tendulkar, pits Marathi stalwarts Dr Lagoo and Nilu Phule against the backdrop of sugar industry politics in rural Maharashtra.
Dr Lagoo's enigmatic turn as an attention-attracting tramp and the thrilling face-offs with Phule it leads to is among the highpoints of this famous film.
Gharonda
Bombay's dreamy allure can be daunting too especially for young ambitious minds driven to dark decisions in the absence of prospect.
Bhimsain's Gharonda looks into it brilliantly.
As the intended target of a possible conspiracy turned conscience enabler, Dr Lagoo is suitably sensible and bighearted.
It's the charm he turns on that tells him apart from other poor old rich better halves that comes as a pleasant surprise.
Gandhi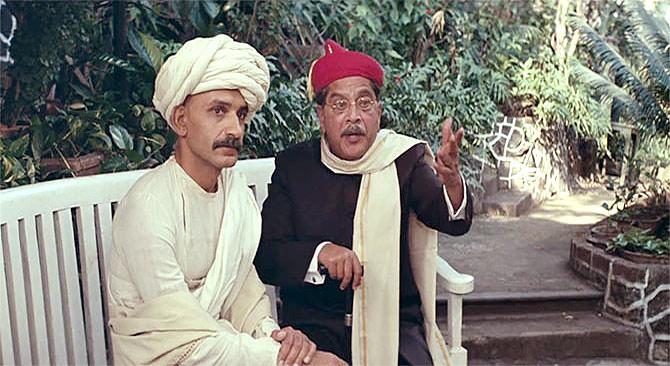 It's only a scene, one where he inspires Gandhi to contribute to India's struggle for Independence from the British.
But Dr Lagoo's innate wisdom and ability to inhabit the skin of his character as freedom fighter Gopal Krishna Gokhale in Richard Attenborough's Oscar-winning Gandhi is so persuasive, you will take notice.
Sinhasan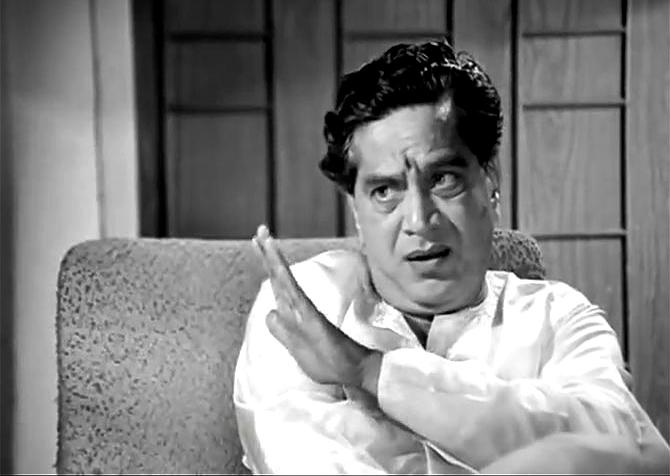 The Saamna team reunites for the astute Marathi political drama chronicling the dirty games played by people in power or wanting to seize it at any cost hasn't lost its relevance even after four decades.
Dr Lagoo underscores his versatility as the smooth, scheming finance minister keeping his eyes firmly on the chief minister's post.
Sargam
Dr Lagoo's former dancer turned limping school master unable to curb down his shrewish second wife's mistreatment of her talented daughter is tailor-made for soppy sentimentality.
But the actor's heartfelt distress and regret evokes sympathy for his character's fragility.
Ek Din Achanak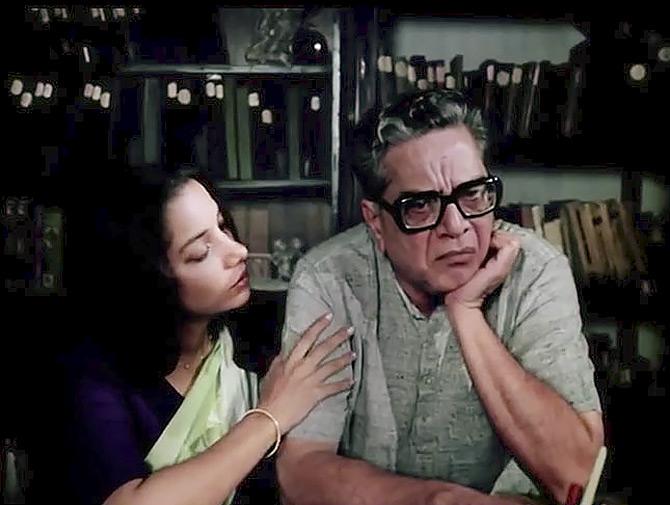 Director Mrinal Sen's exploration into the state of ordinariness, how it affects an individual and those around him plays out in the unexplained disappearance of Dr Lagoo's retired professor.
Though his presence is limited to flashbacks, the actor's intellectualised front betrays the inadequacies and insecurities it conceals.
Dr Lagoo is masterful in finding the duality of the man he is from the man he wants to be.
Gehrayee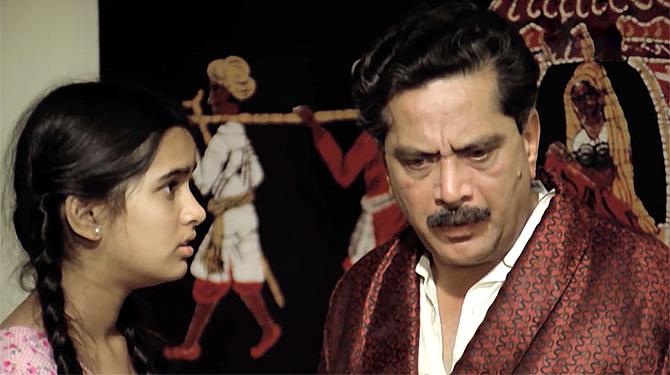 Directed by Vikas Desai and Aruna Raje and co-written with Vijay Tendulkar, Gehrayee's chilling, supernatural premise is at odds with Dr Lagoo's personal anti-superstition beliefs.
Its curious, unconstrained, investigation of cults and culture along with Dr Lagoo's delight at breaking out from routine patriarch rut shows in the outcome more than Gehrayee's controversial aspects allowed.
Meera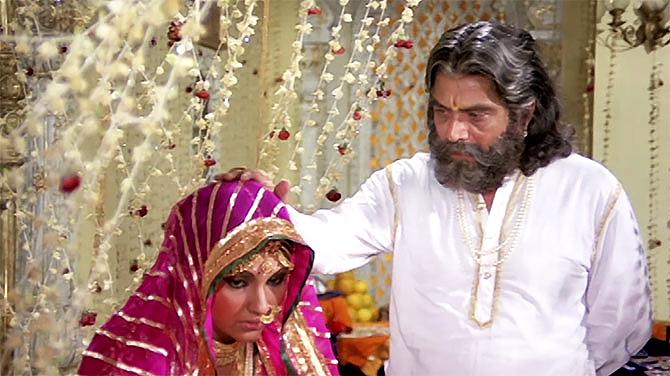 Once again, Dr Lagoo proves a role's length is inconsequential if an actor can make a difference in whatever little time he gets.
Gulzar's Meera, where he plays a royal bound by the Rajput code resulting in requesting the sacrifice of his one daughter and political marriage of his another.
The sort of gravitas Dr Lagoo lends to those scenes is what distinguishes a great actor from a good one.
Laawaris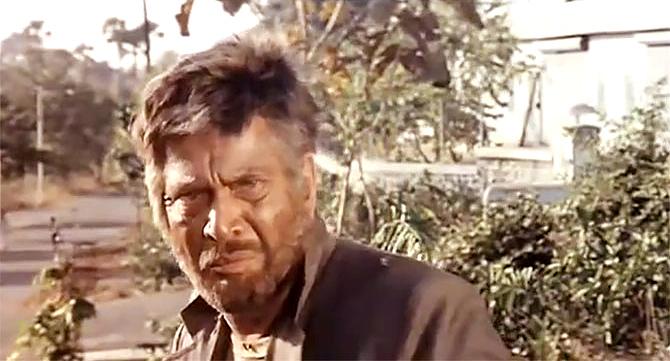 Juggling between art and mainstream came easily to Dr Lagoo.
There's no sign of embarrassment as he embraces classic Bollywood tropes and enthusiastically gets under the skin of a loud, loutish drunkard Gangu Ganpat raising Amitabh Bachchan's titular character from dumped baby to daredevil big guy to further his motives.
---
Sukanya Verma is the Principal Movie Reviewer for Rediff.com.She can be contacted at mail to sukanyaverma@rediffmail.com
---