'That I have been given the opportunity to be part of The Forgotten Army and Bunty Aur Babli 2 is really great.'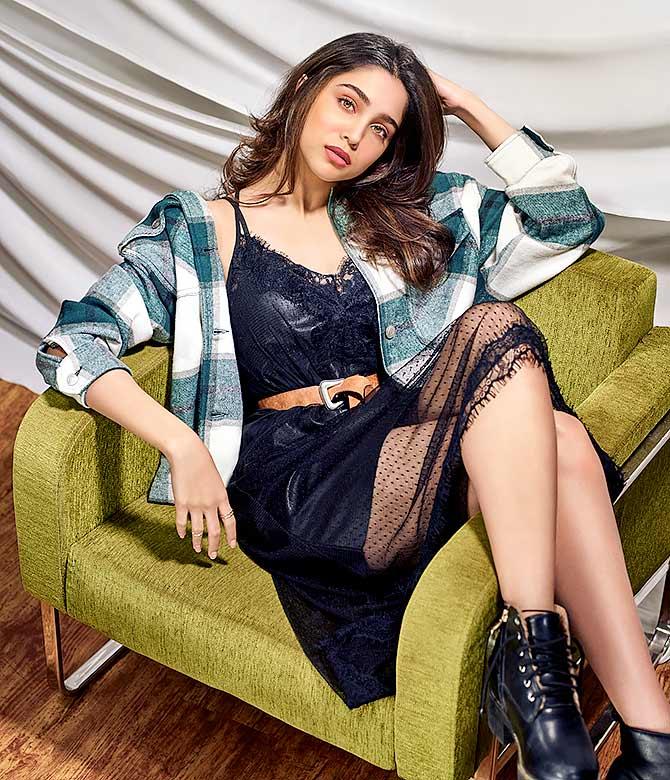 Sharvari Wagh is taking baby steps into showbiz, starting with her debut in Kabir Khan's ambitious Web series The Forgotten Army.
She will also be seen in Bunty Aur Babli 2 alongside Rani Mukerji, Saif Ali Khan and Siddhant Chaturvedi.
"Since I did not grow up around a film background, I never dreamt big," she tells Rediff.com Contributor Mohnish Singh.
How did you bag The Forgotten Army?
I was auditioning as all actors do.
One day, I got a call from (casting director) Mukesh Chhabra's office telling me I was shortlisted for the role.
Then Kabir Khan directed all the shortlisted actors and after that, I got the role.
In auditions, you get a character sketch, not the history of the character or its connection to the story.
Kabir Khan judged our performance to see if we were able to do it or not.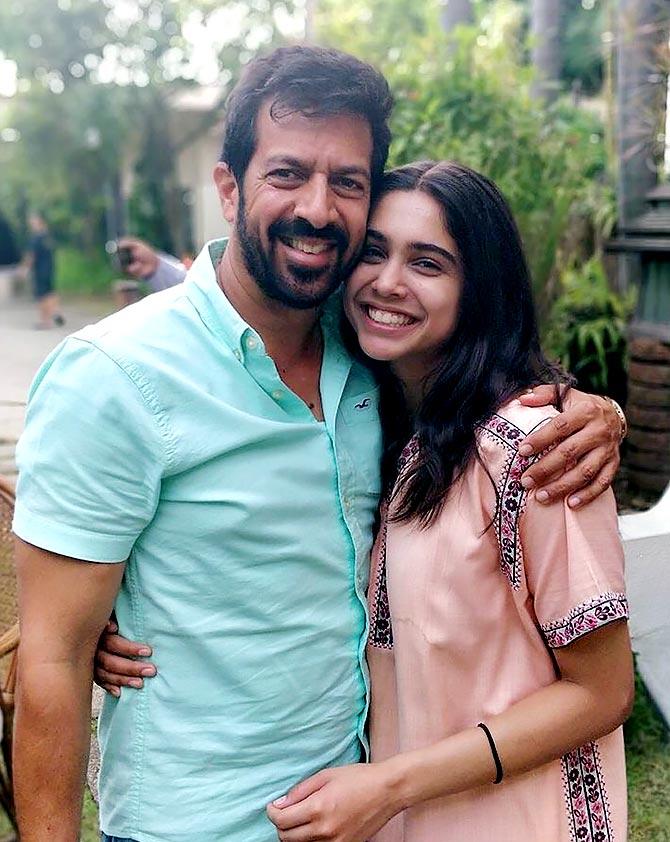 What were the toughest moments on set?
For me, the drone shots turned out to be quite hard-hitting because our sets were so huge that we would sometimes forget that we were on set.
They had erected sets of Singapore and a village in Burma.
These sets had everything from roads to pavements to shops.
During the action sequences, when there was a drone shot, the crew would disperse and all that was left was you, the city and dead bodies.
It was like a proper war zone.
For a second or two, you would forget that you were in front of a camera.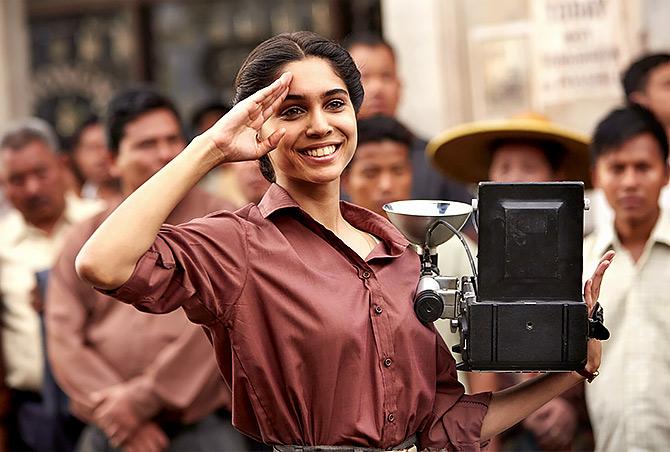 When did you realise that acting was your true calling?
I loved performing since I was very young -- from weddings to sangeets, I was always ready to perform.
Also, I used to recreate movie scenes or dialogues.
But since I did not grow up around a film background (her maternal grandfather is former Maharashtra chief minister and Shiv Sena veteran Manohar Joshi) and belong to that world, I never dreamt big.
During my 12th standard -- I was a science student -- there was this Miss India Fresh Face contest by The Times of India.
I participated because I wanted attendance in lab work and my teacher said that those who participate would automatically get attendance (laughs).
Then I came to know it was for Miss India.
I won that competition and got an advertisement from its sponsor, Clean and Clear.
After that, I was getting calls from casting directors to audition for different roles.
I assisted on three films: Pyaar Ka Punchnama 2, Bajirao Mastani and Sonu Ke Titu Ki Sweety.
What did you learn from your stint as an assistant director?
The technicalities of film-making.
When I first went on set, I did not know why there was a need for a clap or what it was for.
Also, when the DOP (Director of Photography) tells actors to catch the light, I had no idea what that meant (laughs).
So I was a bit lost, but as an AD, you slowly start learning the technicalities and when you go to set as an actor, you are more aware of these things.
That helps you concentrate more on your work and emotions as an actor rather than being hassled about where or what should be done.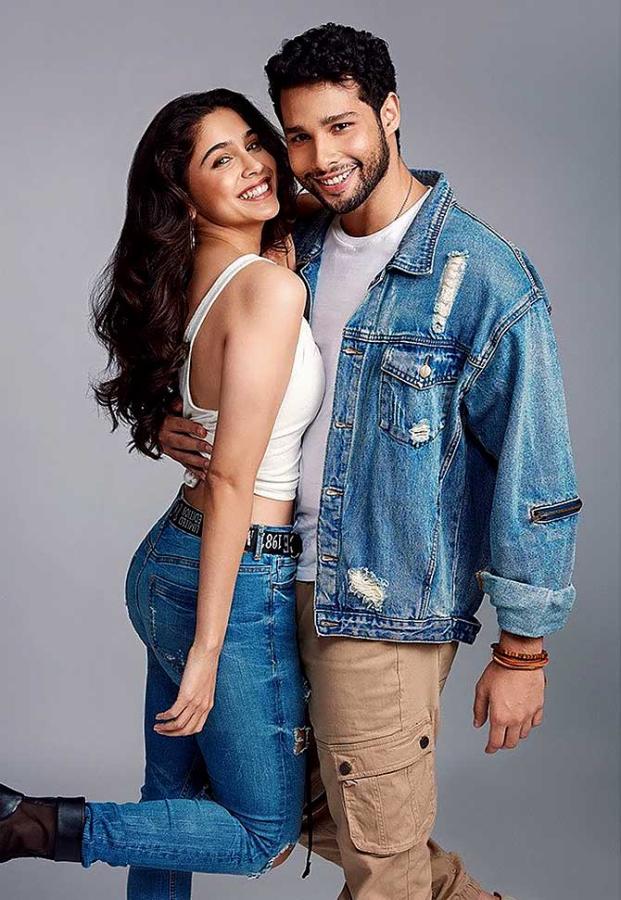 Besides The Forgotten Army, you bagged Bunty Aur Babli 2, co-starring Rani Mukerji, Saif Ali Khan and Siddhant Chaturvedi.
I feel very excited.
The best part is that the stories and scripts of both my projects are superb.
The fact that I have been given the opportunity to be part of these projects is really great.
How is Bunty Aur Babli 2 taking shape?
We have finished the first schedule.
I will start shooting with Rani and Saif soon.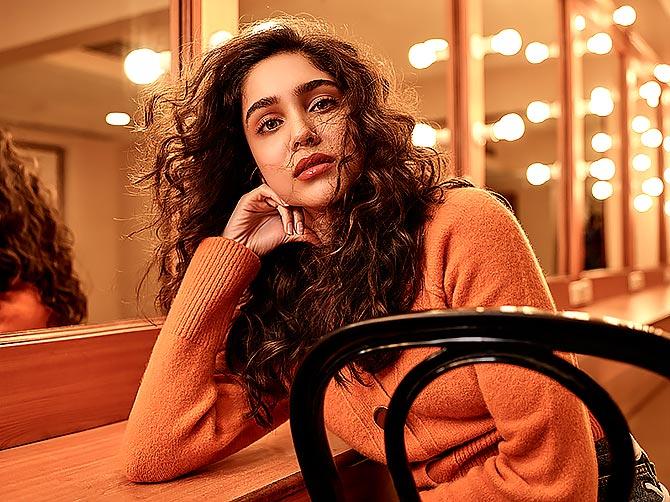 Is there any character you would like to play?
I am really into mythology.
I read Amish Tripathi's Shiva Trilogy and would love to play Sati.
Is there any Bollywood actor or director you would like to work with?
Ranveer Singh, Alia Bhatt and Ranbir Kapoor.
My dream director is Sanjay Leela Bhansali.
---
Mohnish Singh dabbled as a copywriter before making a transition into entertainment journalism. You can contact him at movies@rediff-inc.com
---