The stars were there.
For a small festival in its fourth year, the International Film Festivals and Awards Macao brings quite a few global film personalities to promote their films.
French actress Juliette Binoche was on the top of the list of glamorous celebrities with her new film The Truth, directed by the Japanese master Hirokazu Kore-eda (Shoplifters).
Also representing Japan was master of horror and genre cinema Takashi Miike with his 103rd film, First Love.
The gorgeous young actress Lily James (Downton Abbey, Yesterday) held a master class.
India had a presence at this festival held in a city better known for gambling in large shining casinos. Bhumi Pednekar was one of the eight stars to accept Asian Stars: Up Next award, part sponsored by Variety. Previous stars from India have been Rajkummar Rao and Zaira Wasim.
This year also saw an Indian film in the competition section: Gitanjali Rao's critically acclaimed animation work, Bombay Rose.
Aseem Chhabra picks 10 fascinating films he watched in Macao -- a blend of Asian, independent, Hollywood projects and even a 66-year-old classic Japanese film that still stands the test of time.
Balloon, China/Tibet
Balloon premiered at Venice and then played at the Toronto International Film Festival.
A lovingly narrated Chinese film set in Tibet, it follows the lives of a shepherding family living in tough terrain. But everyone, including the elderly father, his son, a wife and three children, seem content.
When the old man dies, the family starts to believe his daughter-in-law is pregnant with his reincarnated soul.
But China has a one-child policy. A fourth child would mean hefty fines imposed on the family.
Cultures, laws and marriages are tested and it is hard to find a winner.
There are other subplots, including a heartbreaking tale of high school lovers who meet years later amid changed circumstances.
Director Pema Tseden film's greatest charm is in capturing the daily lives of the families living in a remote part of China, the way they eat and drink, the play the kids play, and the way they handle births and death.
Buoyancy, Australia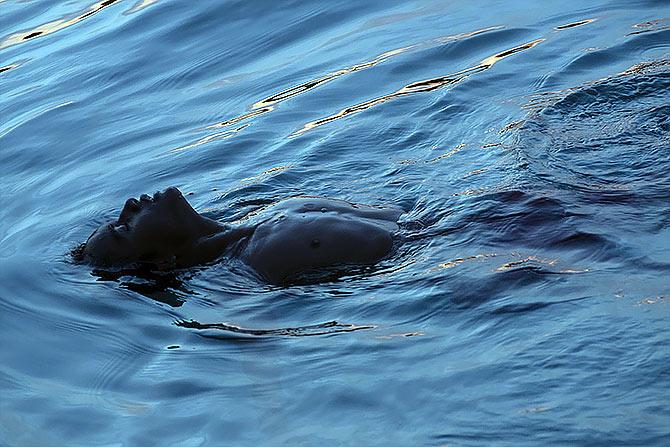 An Australian production and its entry for the Best Foreign Language film at the Oscars (it didn't make the short list), Director Rodd Rathjun's Buoyancy takes us into the world of modern day slavery -- a group of Cambodian men and teenagers stuck on a Thai fishing boat where long work hours and poor living conditions define their daily lives.
The protagonist of the film is 14-year-old Chakra (Sarm Heng), naïve, quiet and scared when we first meet him.
But as days and weeks pass on, Chakra decides to stop being a victim and his sense of self-preservation takes control of him. He works for nasty oppressive bosses and realises that to survive he would have to become like them.
Using local Khmer and Thai languages, the powerful film is a reminder that all is not well in the modern world where human beings continue to be mistreated and kept as slaves.
The Domain, Portugal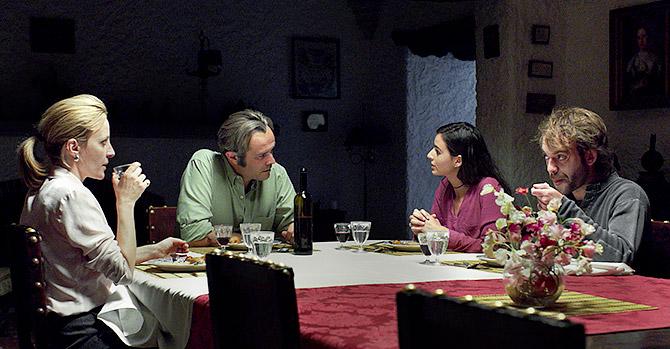 Domain was Portugal's entry at the Oscars for Best Foreign Language film, but didn't make the short list.
Director Tiago Guedes's film follows a large landowning family. Tracing the last quarter of the 20th century, the nearly three-hour film tracks key events in Portugal's recent history and the parallel narratives of the Fernandes family.
Albano Jeronimo, a charismatic actor, plays landowner Joao Fernandes.
He is a complex character -- caring towards his worker to the extent that he will put up a big fight for their rights, but he cheats on his wife and ends up messing a lot of people's lives.
Playing like an epic saga, even while at times it focuses on small family matters, Domain feels like an engrossing novel, the kind one feels hard to put down.
Family Members, Argentina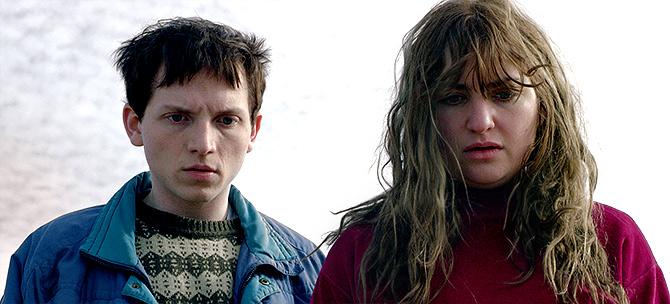 In his second feature, film-maker, Mateo Bendesky weaves a heartbreaking story of teenage siblings Lucas (Tomas Wicz) and Gilda (Laila Maltz) stuck in a remote coastal town where they have come to fulfill their dead mother's last wish.
Gorgeously shot in cold, winter, days, with overcast skies and deserted beaches, Family Members has them fight and yet express fondness for each other.
Having done the task, they are unable to head back to the big city since the bus company is on strike.
As time passes by, our protagonists keep themselves occupied.
Gilda practices tarot card readings and other forms of spiritual healing.
Meanwhile, being lost in an unknown town gives Lucas the chance to explore his sexuality.
First Love, Japan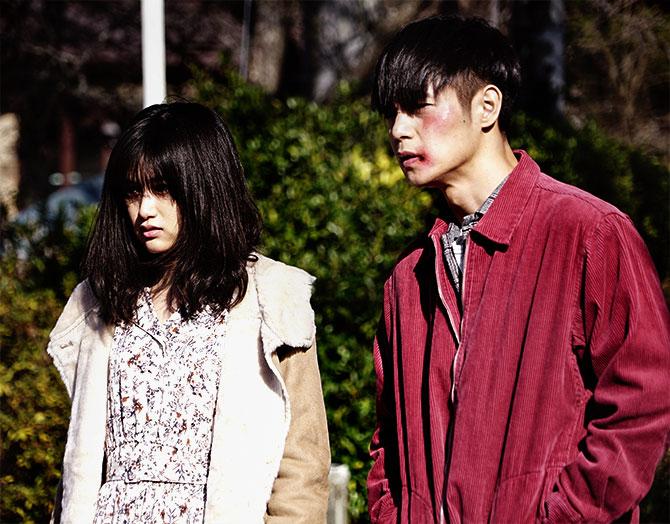 Japanese genre master and one of the most prolific film-makers of our times, Takashi Miike has made iconic films from horror (Audition, the 1999 film that made him a recognisable name in the US) to samurai action (Hara-Kiri: Death of a Samurai and Blade of the Immortal).
He has also made musical comedies and children's fantasies.
For his 103rd film in 28 years, Miike is back with an action drama set in the world of Japanese yakuza.
First Love stars Masataka Kuboto playing Leo, a boxer who may be dying, a young prostitute Monica (Sakurako Konishi), a ruthless assassin, a one-armed triad boss, a huge bag of drugs, lots of guns, wild shootouts, blood and gore.
It may not be a film for everybody, but First Love manages to balance romance and excessive violence and I found it a lot of fun to watch.
Give Me Liberty, US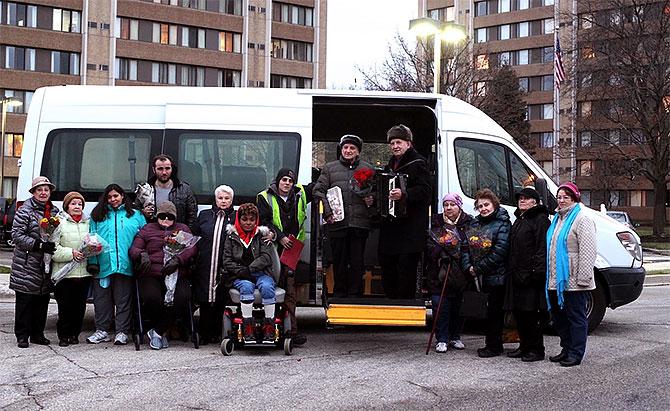 Winner of the best film award at Macao, this delightfully crazy comedy also won recognition at the Jerusalem and Tallgrass festivals.
It has been winning hearts of filmgoers from the time it played at the Sundance Film Festival.
In Give Me Liberty, Vic (Chris Galust) is a medical transport driver in Milwaukee, who starts his day by waking up his grandfather.
But instead of transporting his regular clients like Tracy (Lauren 'Lolo' Spencer), a young woman with ALS, he ends of risking his job shuttling a group of rowdy Russian seniors to a funeral.
The most unexpected things happen along the way making Director Kirill Mikhanovsky's film a boisterous affair and thoroughly enjoyable.
Judy, UK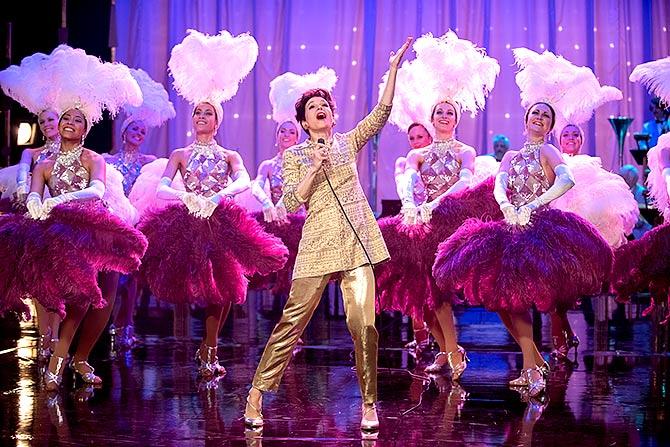 Judy is being referred to as Renee Zellweger's comeback film as she took a break from acting between 2010 and 2016.
In Director Rupert Goold's (True Story, 2015) second feature Judy, Zellweger plays the last months in the life of the iconic Hollywood star Judy Garland.
By 1968, Garland had lost a custody battle for her two young children, who ended up staying with their father Michael Sidney Luft in California.
Garland's older daughter Liza Minelli was already an adult.
Goold's film covers Garland's arrival in London and her sold-out concerts.
Zellweger, almost unrecognisable with black hair and a thinner face, throws herself into the character. Her entire body and being becomes Garland, addicted to alcohol, mourning her separation with her children and obsessed with her stardom.
It is a performance that has an Oscar written all over, and almost all Academy Awards watchers are hedging their bets in Zellweger's favour.
Judy is engaging, moving and a must watch. You will surely be driven to tears by the end.
Tokyo Story, Japan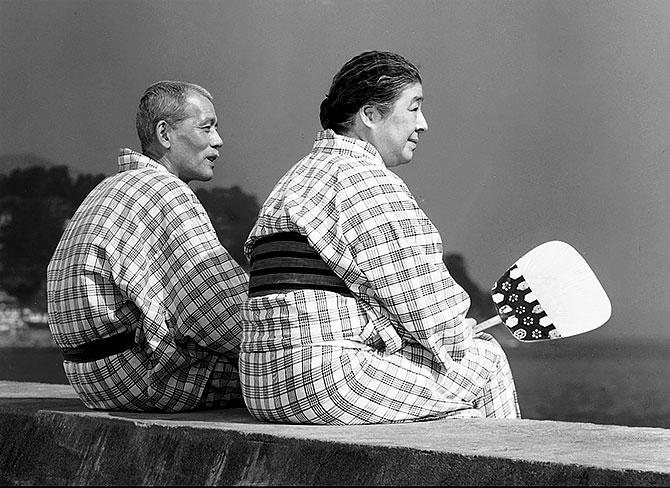 Tokyo Story, a 63-year-old Japanese classic directed by the master film-maker Yasujirō Ozu, played in the Director's Choice section at the Macao festival.
In the section, well-known film-makers -- in this case, Romanian Director Cristian Mungiu (4 months, 3 Weeks and 2 Days) -- can select their favourite classic film, which is then presented to the festival audience.
If the word gentle was used to describe a film, Tokyo Story deserves it the most.
The quiet, heartfelt, story of an elderly couple played by Chishu Ryu and Chieko Higashiyama who take a long trip from rural Japan to Tokyo to visit their two married children and their widowed daughter-in-law. Along, the way they stop over to meet another son.
Initially, the children seem happy to see the elderly parents, but the visit disrupts their lives and soon, it becomes a burden for them.
It is terribly sad to see the sweet old man and his wife being tossed from home to home and almost being made to the feel that they are not wanted.
There is something so universal in Ozu's Tokyo Story, In 2012, Sight and Sound listed it as one of the best films of all time.
Seeing the film on the big screen of Macao's lovely art-house theatre Cinematheque Passion was a treat.
The Truth, France/Japan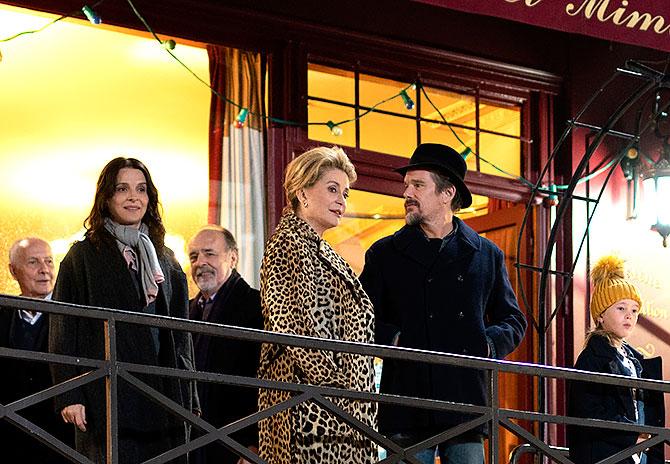 Japan's Hirokazu Kore-eda has been slowly gaining a lot of international attention as one of the world's leading film-makers, someone who focuses on human conditions in his deeply moving films.
For his newest film The Truth, Kore-eda took a big risk in making a film out of Japan, moving his narrative to France and working with three of the world's best actors: Catherine Denueve, Juliette Binoche and Ethan Hawke.
Denueve plays an actress and writer. Binoche is her daughter who has grown up under the shadow of an overbearing and hugely talented mother.
At times The Truth seems a bit strained.
The director worked in a language, culture and milieu that he was not very familiar with.
But the film is worth seeing to understand the trajectory of Kore-eda's career.
The film also gives us a chance to see some of the best performances of the year, especially from Binoche whose occasional look of disappointment will break your heart.
Wild Goose Lake, China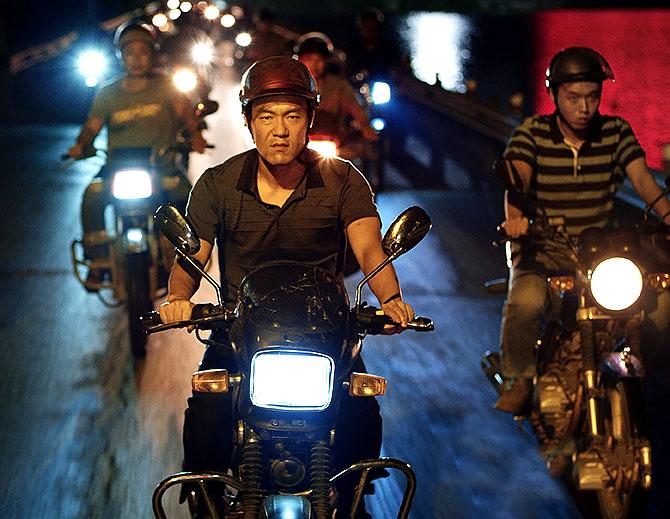 Chinese Director Yi'nan Diao won the Golden Bear at the Berlinale in 2014 for his moody thriller Black Coal, Thin Ice.
His new film Wild Goose Lake reflects on a world of tortured souls, lovers separated, small time rival gangsters, rain drenched nights, and hotels lit with colorful neon lights.
It is most unlike Communist China with its bustling economy, and global businesses that we read about. Rather it is a very dark moody world at times, inspired by the American noir films of the 1950s.
Zenong Zhou (Ge Hu) is a small time crook. During the a competition with a rival gang over stealing motorcycles, he accidentally kills a cop.
Suddenly=, there is a massive police hunt for him.
He knows his time is limited, but he has one last wish -- the reward money for his capture should be given to his wife and child who he has not seen for years.
There is deep sadness in the film, but Wild Good Lake also has a sexy tone, quite similar to the mood in Wong Kar-wai's films.
It is worth repeated viewings (I have already seen it twice) and is a rich experience for the senses.
---
Senior Rediff.com Contributor Aseem Chhabra is director of the New York Indian Film Festival, an entertainment writer and author of Irrfan Khan: The Man, The Dreamer, The Star, an excerpt from which you can read in the related links above.
---