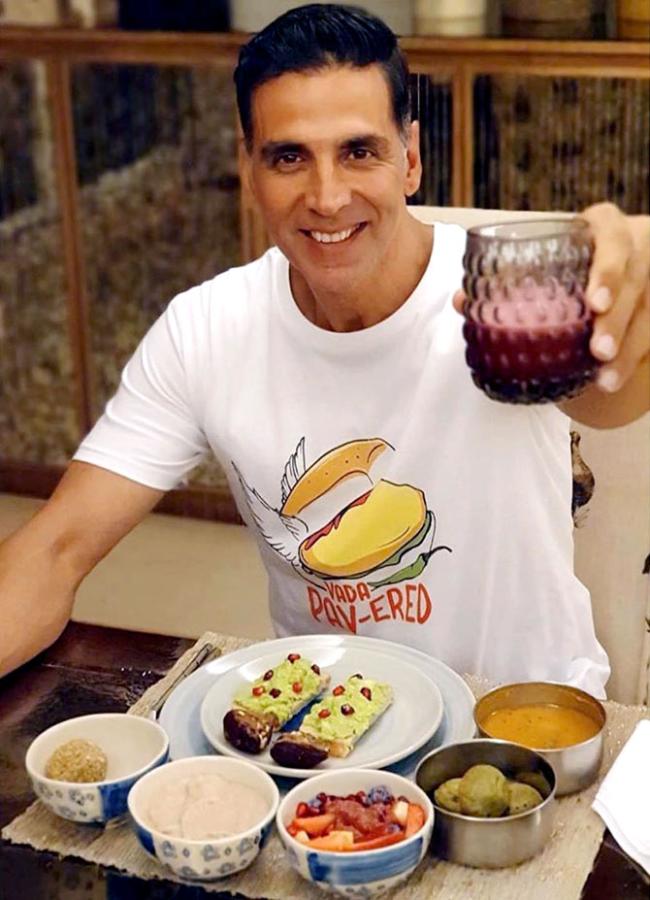 Ever wondered what Akshay Kumar eats to look like the way he does?
The actor has always maintained a healthy lifestyle and his diet reflects that.
He recently shared a post of what was in his dabba along with the recipes!
'Eating clean is not an option but a way of life for me,' Akshay writes.
His meal, he says, is avocado on toast along with chia pudding.
'It's healthy, tasty, and keeps you full for hours, not to mention high in protein,' he writes.
Make Avocado on toast, Akshay's way:
Mash a ripe avocado.
Add little olive oil (Akshay likes to add Rapeseed oil to it).
Add a pinch of Himalayan Pink Salt, a dash of chaat masala if you like things flavoursome.
Spread the mashed avocado on two slices of toasted barley bread or any multigrain bread.
Garnish with pomegranate.
Make Chia pudding, Akshay's way:
Soak three teaspoons of chia seeds in walnut milk, overnight.
Add a little honey or cinnamon to it.
Top with seasonal fruits of your choice, preferably berries.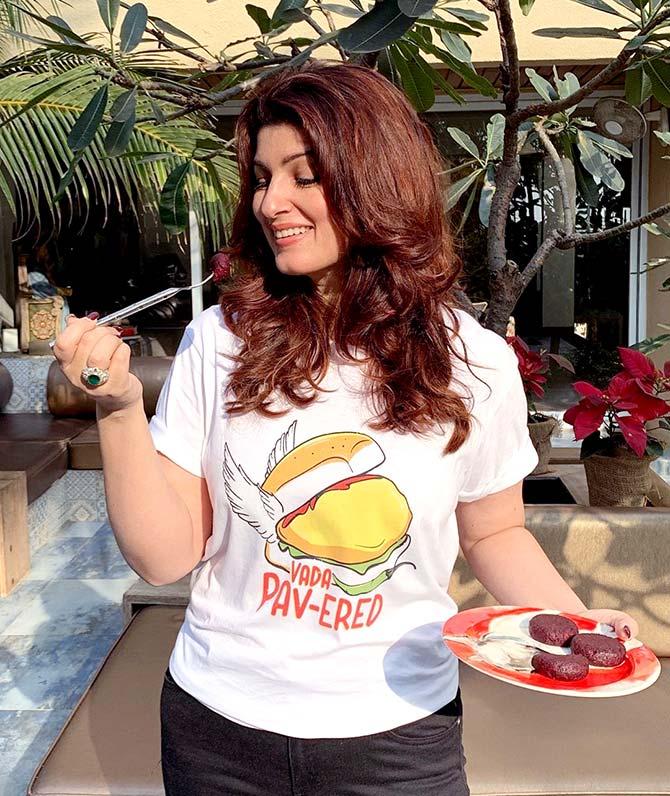 Akshay's healthy diet is probably inspired from wife Twinkle's healthy treats.
She writes, 'I may occasionally be a 'VADA PAV-ERED' girl but I also carry some healthy treats in my dabba like these yummy beetroot tikkis!'
Make beetroot tikkis like Twinkle:
Wash and grate the beetroot. Saute in a pan until the water dries out.
Add some grated paneer, chat masala, salt, jeera, dhaniya powder and bread crumbs to the beetroot.
Add a little oil and mix gently.
Then make tikkis out of it.
Let it rest for 15 minutes. Shallow fry in a pan with minimum oil.
This power couple sure knows how to make our mouths water!