"It's a lot of hard work to work with the two most handsome men in the industry, but someone's got to do it!" the gorgeous Sobhita Dhulipala tells us at the trailer launch of her new OTT show, The Night Manager.
She's referring to Anil Kapoor and Aditya Roy Kapur, who share the credit titles with her.
She got the compliment right back, as AK says, "When you talk about Sobhita, you talk about glamour and what a great body she has. But to get someone who's a thinking actress too, besides being so beautiful..."
AK and ARK will step into the shoes of Hugh Laurie and Tom Hiddleston respectively, who starred in the original Amazon Prime Video series, based omn John Le Carre's novel.
Before we watch the desi version on Disney+Hotstar on February 17, Hitesh Harisinghani/Rediff.com and Afsar Dayatar/Rediff.com traveled to Alibaug, across the bay, where the actors assembled to talk about it.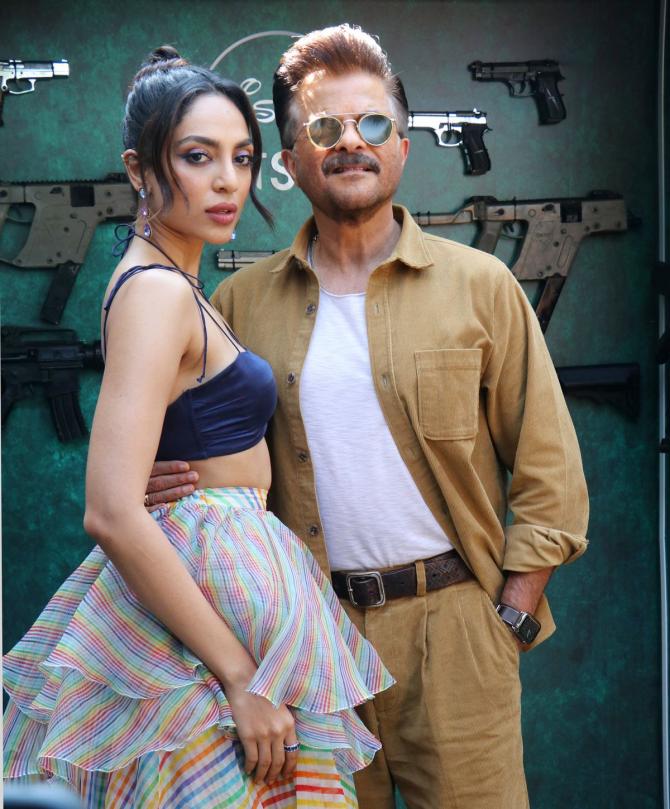 "This show will be a turning point in everyone's career. When I worked with him for the first time, maine bola ki yeh Brando kahaan se aa gaya," Anil Kapoor, referring to Ravi Behl, who returns to acting with this series.
Behl, as many may remember as the Boogie Woogie host, had a choice between nicknames like 'Al Pacino' and 'Brando', and he picked the latter.
"But this show was an emotional moment for me. Hum industry ke bahut purane chawal hai, so there's an emotional connect with Ravisaab," Kapoor adds, and explains why.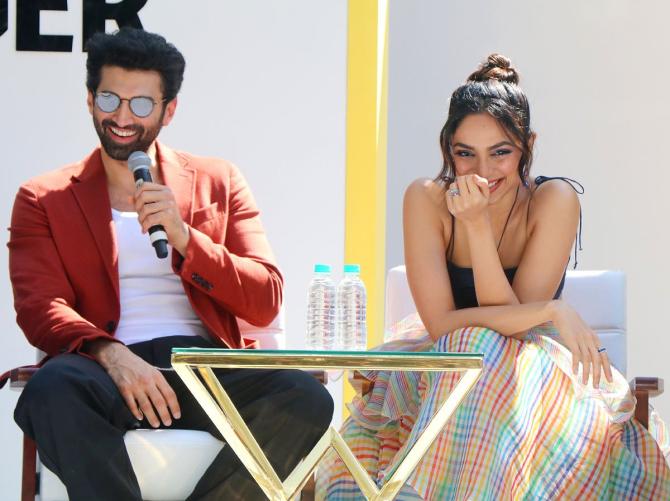 "My career started with art house cinema, Raman Raghav with Anurag Kashyap, but larger recognition came to me through an OTT show called Made in Heaven, so I do credit the OTT platform for giving me exposure I hadn't had before," Sobhita says.
"It's a dream role for an actor," Aditya adds.
While they tell us just why exactly they grabbed this project, Anil Kapoor reveals something he's been "dying to do for several years" and still hasn't been able to.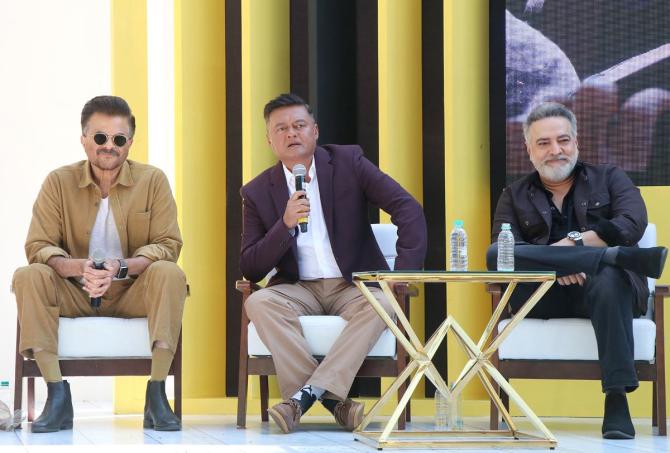 "My chemistry with Anil Kapoor was very important in the series. And that's why he insisted that we re-read our scripts. Ek baar aur padte hai, chal ek baar aur... Itna padai maine zindagi mein nahin kiya!" Saswata Chatterjee says with a laugh.
"My endeavour is to work with younger talent..." Anil Kapoor says, talking about his cast.
"Aditya is so sincere and earnest. I'm confident that he will surprise you.
"Saswata, kya kaam kiya hai!"