Immediately after returning from Goa, where she was shooting for her new film The Crew, Kareena Kapoor headed to the Monaco Grand Prix 2023.
Kareena recapped her day with pictures on Instagram.
The actor looks comfortable in a beige and brown sleeveless top, paired with matching pants.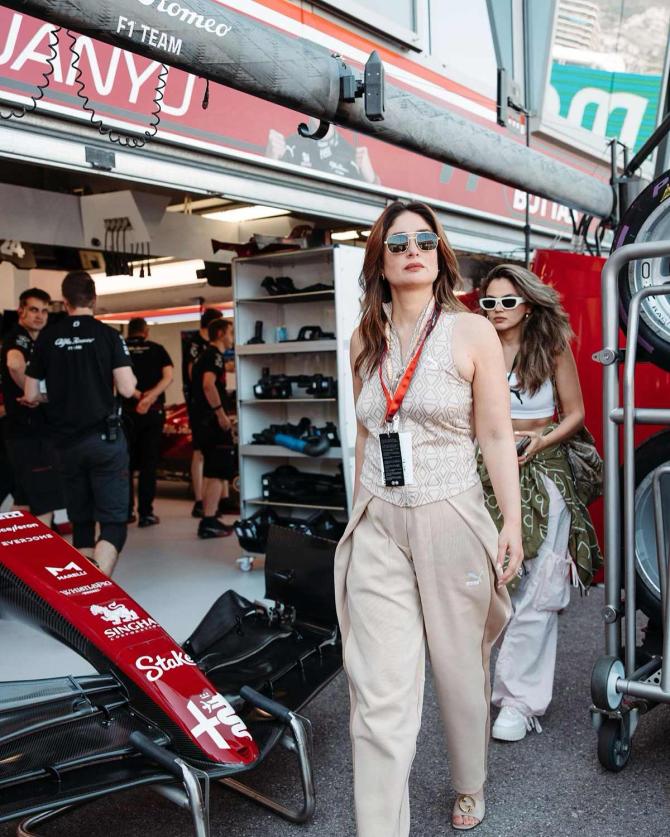 Kareena preferred to watch F1 rather than join her colleagues at Abu Dhabi for the IIFA weekend.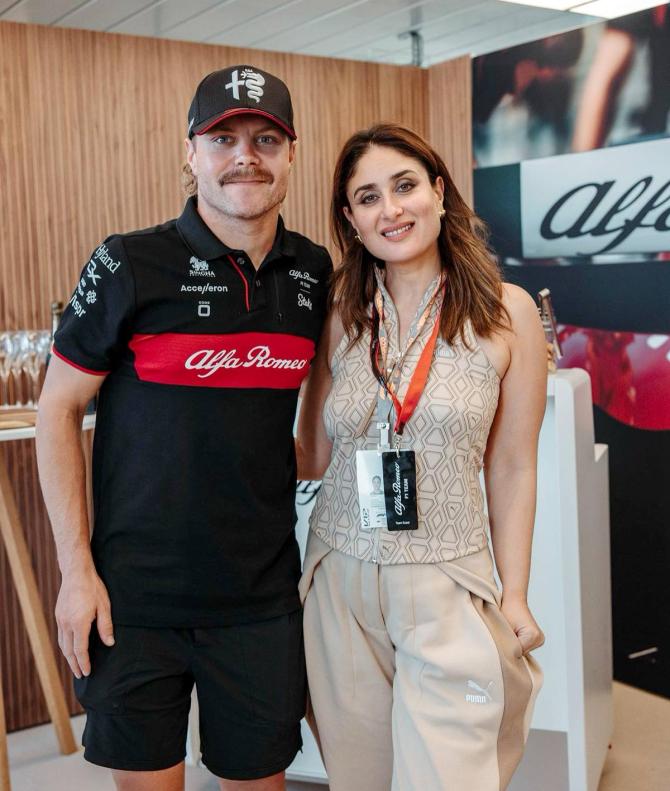 Bebo with F1 driver Valtteri Bottas.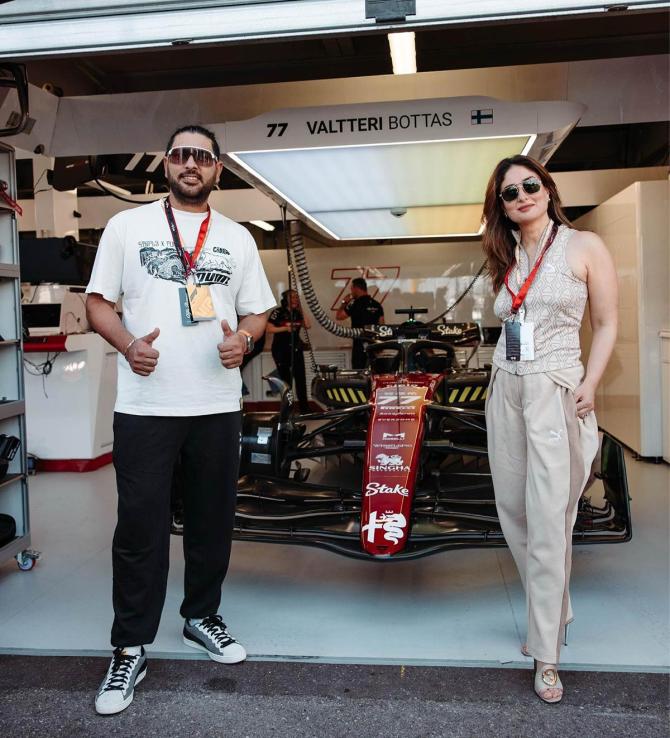 Cricketer Yuvraj Singh, who is endorsing Puma along with Kareena, joins her.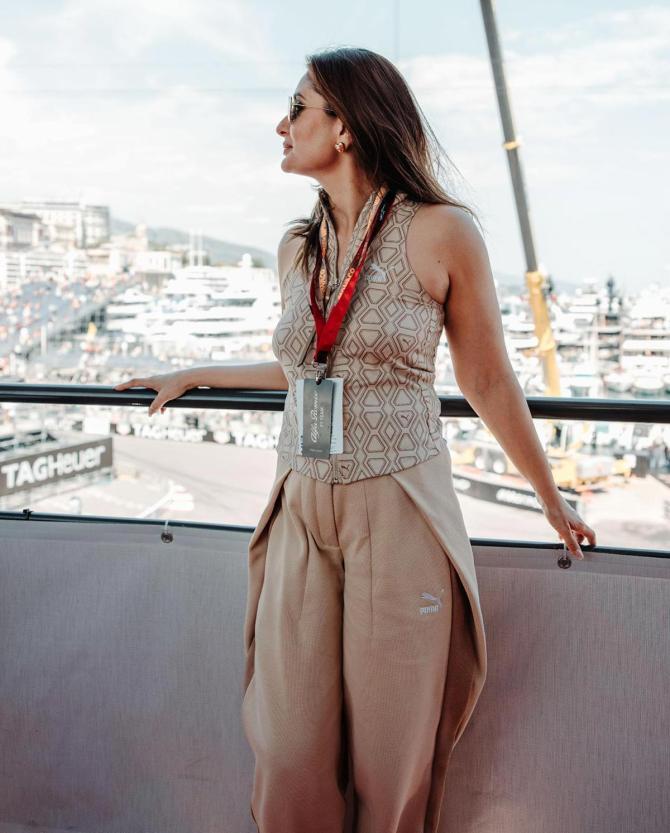 Taking in the view.
Kareena changes into black sportswear by Puma.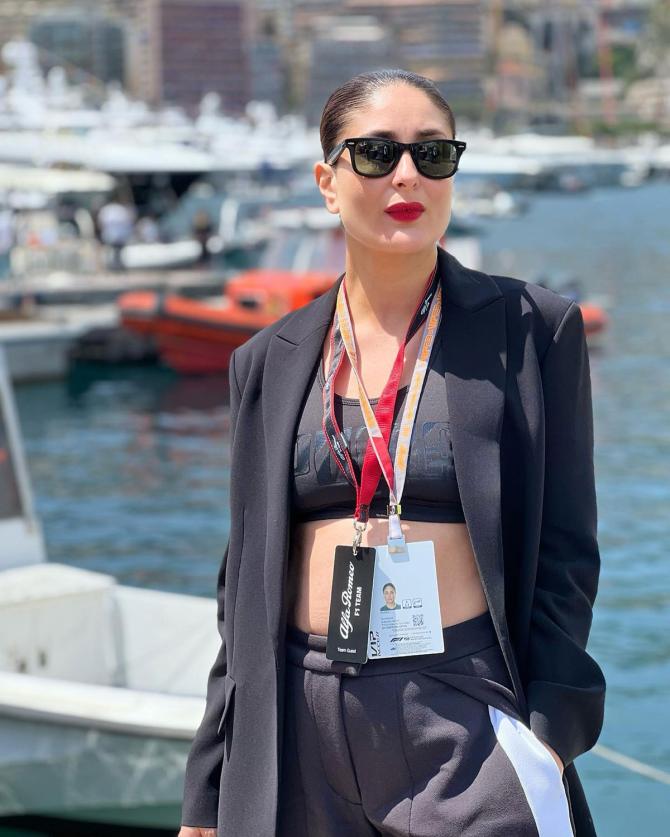 Making a fashion statement, always.