'We always want to pull down the other person.'
'All we need right now is sensitivity, not just in our industry, but everywhere.'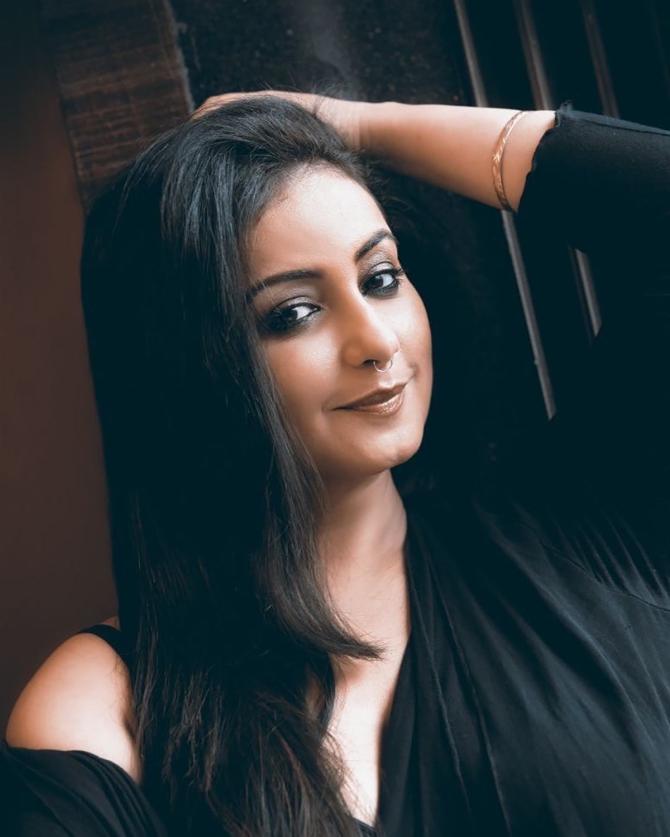 After being in the film industry for 26 years, Divya Dutta's journey in the film industry has not been easy.
But the actress, who is currently wowing everyone with her performance in the thriller Hostages 2, has learnt a lot of important lessons, and feels 'proud and satiated' about it today.
"I think ours might be a longer journey to find that foothold, as outsiders. But it's not like you don't get your dues," she tells Patcy N/ Rediff.com in the first part of an engaging interview.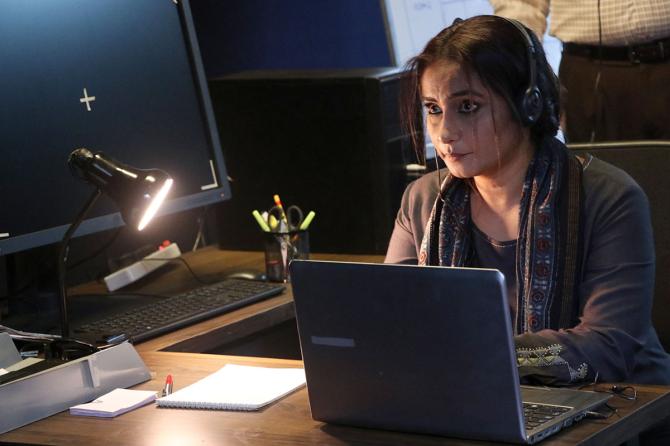 Have you seen the first part of Hostages? What did you think about it?
I enjoyed it very much. In fact, I did wonder why I was not a part of it.
I didn't know, the universe heard and I became part of Hostages 2.
I was at a party and Sudhir Mishra (who directed the first season) was there and he said, 'Why aren't you a part of Hostages?'
Sameer Nair (the executive producer) was also there, so both of them discussed and decided to take me.
(My character) Ayesha Khan is a negotiator; she's the bridge between Prithvi Singh (Ronit Roy) and the police force.
It's very interesting because she is somebody who uses her intelligence and sensitivity to gauge the kidnappers' next step.
Have you seen the original Israeli show, Hostages? How different is it from the Indian version?
Yes, I have.
The story is the same, and both are very interesting and intriguing.
But the sensibilities are a little different.
We are a little more emotional with our scenes, dialogues and everything.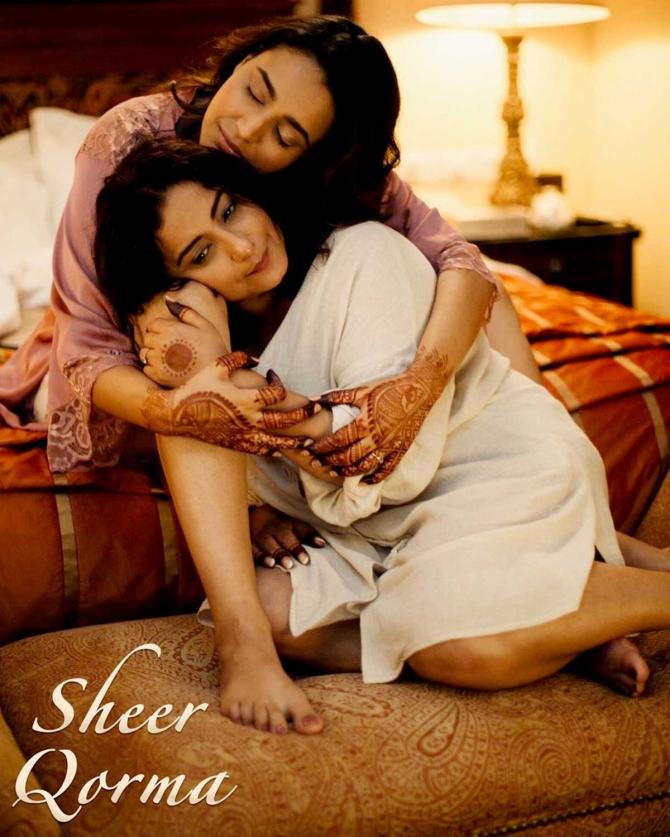 Your film Sheer Qorma deals with same sex romance and the difficulties faced at home. How challenging was it for you to play the role?
If it isn't challenging, darling, I wouldn't do it because there has to be a certain challenge in a role for you to feel interested and motivated to take it up.
I love to be nervous.
I love to be excited like a child when I take up a role.
My director Faraz (Arif Ansari) was extremely sweet and he said, 'If you don't do this role, I don't want to make this film.'
That was the kind of trust somebody showed in me.
I heard the script and thought this was the most sensitive portrayal of an LGBTQ story, their point of view and their perspective.
I had a fabulous cast with Shabana Azmi playing my mother and Swara Bhasker, my lover.
It's a beautiful and a very sensitive portrayal and I do think some things should be said without preaching.
When you watch this film, I think your perspective will change without really emphasizing in the film.
What really attracted me was the way the script was written.
The moment I wore my costume, I knew I had become Saira.
I have been lucky, especially this year, that I have had these roles which have been very varied from each other and yet, they have given me ample opportunity to find a different meaning every time.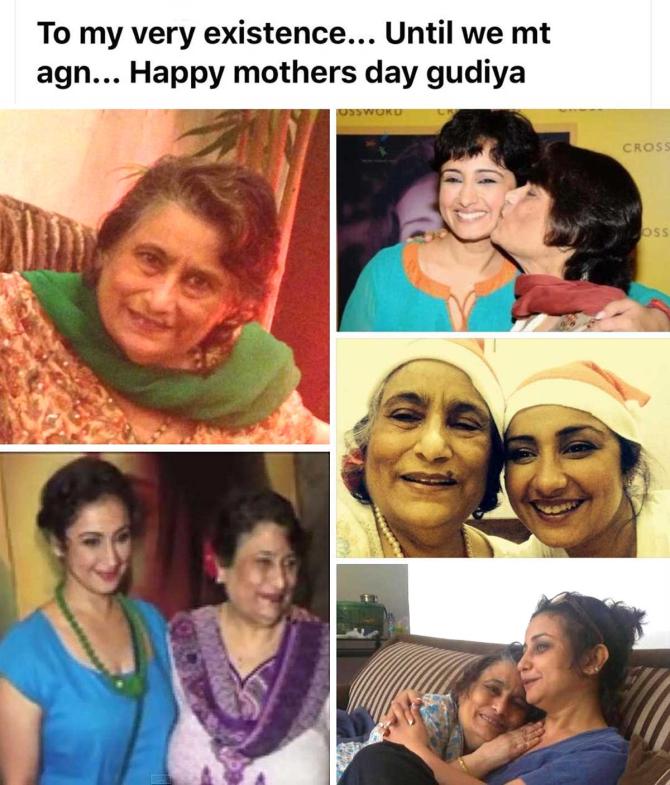 Your mother was your support and guiding force. She passed away in 2017. She helped you when you were struggling with your roles
She carved my niche. Right from when I had come very starry-eyed, waiting here and doing all these multi-starters.
I was always the best actor and best dancer in my college. I represented India in Japan through the Red Cross.
So as a student, I had really become very popular as an actor.
I thought when I come to Bombay, Bombay is mine. The industry is mine.
I am going to get it easily because I am so good.
When you come here, you realise that all the protection that people looking after you (is giving you) is over. You have to take care of yourself.
People promise you a lot of things and I thought I was doing well.
One fine day, I called my mother and said, 'Mom, I am doing 22 films because nobody says no here.'
Everyone says, 'Yes, you are working with us.'
I was so naive and young... all the 22 films that I had signed, none of them started... Two started, who had some other actresses, and after that, nothing came my way.
I was heartbroken.
Then I started getting these multi-starters, but I did not want to do them.
My mother said, 'I know you are my daughter and you are very good, but do the others know about you?'
I said no.
So she asked, 'Then what are you waiting for?'
I said I was waiting for a good break.
She said, 'I am not producing a film for you. So who's making that film for you?'
I told her, 'Mama, somebody will come.'
So she said, 'Will you keep waiting till then? Pick up the roles that you really like, and put that X factor in those roles so that people look up to you and give you the attention you deserve.'
And that's when I did Veer Zaara. You need to make a role to make your own, when people will notice you.
When you are a greedy actor and want a bigger pound of flesh, you give it your all.
For me, acting has been my passion.
I have seen my mom as a single mother. She has seen terrorism days and fought through all the crisis in her life.
She stood tall and happy and I have never seen her sad.
I used to wonder how she was like that.
My mother told me, 'Accept what life throws at you and and absorb it and do the best you can with it.'
I think these lessons have really helped me.
I think your parents, believing in you, trusting you, believing in your dreams and standing by you unconditionally, is something which gives you immense strength.
I think that's the reason why I am called a confident and strong actor because somewhere, that's always at the back of my mind, that my mother had been with me throughout.
After your first book Ma & Me, you are writing another one. What is it about?
This book is going to be on my film journey.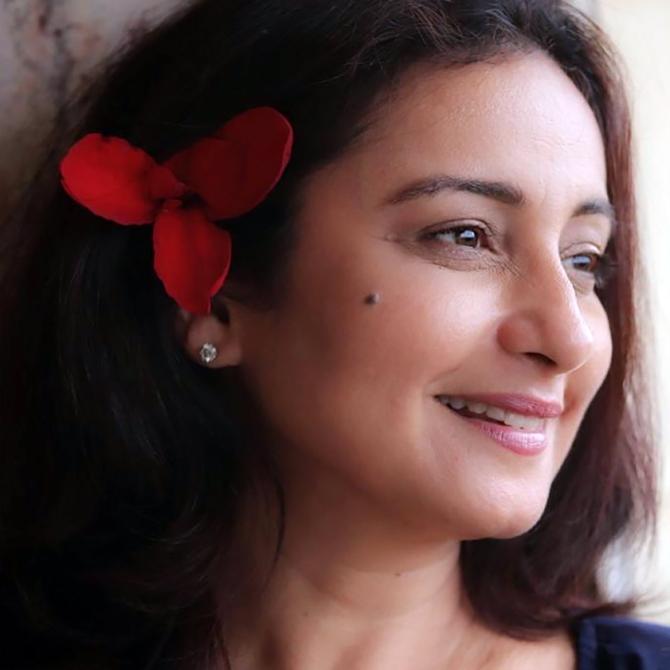 Tell us about that journey. You came to Mumbai from Ludhiana.
If there is no chaos, there is no fun, right?
It happened and I got it.
I did make mistakes.
I did work very hard.
When I look back, I think it's been an extremely gratifying journey and it's been my own.
I feel very proud and very satiated about it today.
Bollywood has been hit hard recently, facing issues like nepotism, #MeToo and now, Sushant Singh Rajput's death. Any advice to people who come to work here?
We discuss a lot of things but we distance ourselves from the main issue.
I think ours might be a longer journey to find that foothold, as outsiders.
But it's not like you don't get your dues.
People do respect talent and they take you for who you are.
Good talent is inconsequential of whether you are an insider or an outsider, your journey will be little longer for sure, but you reach nevertheless.
Right now, we need sensitivity towards each other.
We are making a circus out of everything.
We always want to pull down the other person.
Let everything take its own course; you have to be sensitive to your surroundings.
I think we need to inculcate things in ourselves, where we encourage talent around us, where we do something for someone if we are capable of doing it.
If nothing else, at least be polite and encouraging.
In our world, we do have a power play.
All we need right now is sensitivity, not just in our industry, but everywhere, as we are going through stressful times all over the world.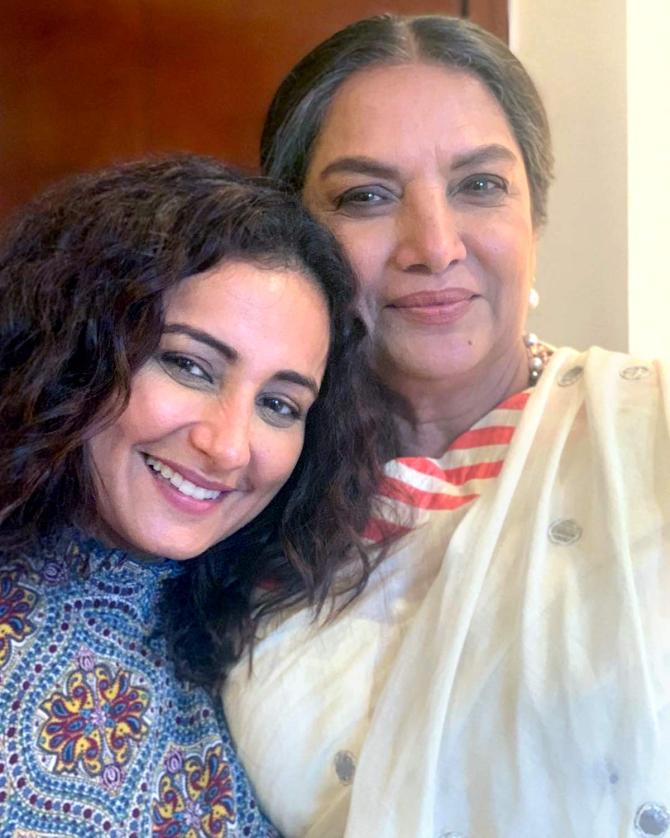 You have many friends in the industry. Who do you look up to?
I am lucky I have friends within the industry and outside.
I have been fortunate that I have received immense love and affection from people.
I am so fond of Shabanaji (Azmi) and Rajatji (Kapoor).
There are so many friends who I can fall back on and say, 'Listen, I need you now.'
You build these bonds through the years.
Every relationship needs nurturing. The genuine it is, the longer it lasts.
What do awards mean to you?
For actors, they are like tonics.
I would be lying if I said they don't matter to me.
I love awards.
I love to get them.
My first National Award changed a lot of things.
It's like a validation, an acknowledgement.
What are your forthcoming films?
I am doing Umesh Shukla's Aankh Micholi. It's a dramedy, a feel good film.
It's something that, in today's stressful times, should be a prescription from a doctor... just go laugh it out.
I am doing comedy after very long.
Then there is Dibaker Banerjee's Freedom and Anubhav Sinha's Abhi Toh Party Shuru Hui Hai.
Then there is Sheer Qorma, a Punjabi film and two Hollywood films.