'She is a strong, resilient, girl. She will not turn the other cheek.'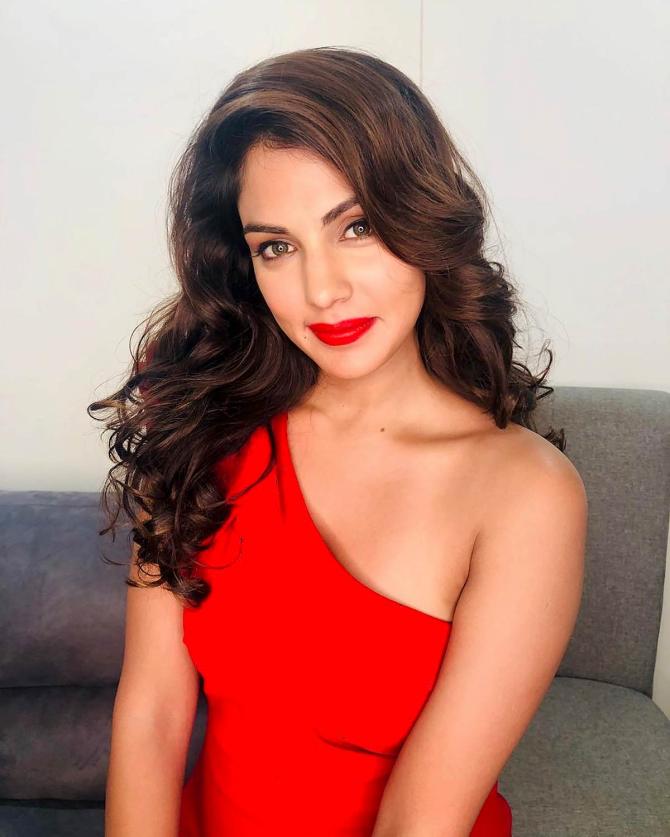 Rhea Chakraborty's career won't be affected by her arrest.
The only film she had on hand is Director Rumi Jaffrey's Chehre, featuring Amitabh Bachchan and Emraan Hashmi.
Will her arrest affect Rumi's film?
"Rhea plays a small role in the film. The main plot is concerned with the characters played by Bachchansaab and Emraan Hashmi. Rhea completed her work in Chehre before all her troubles stared," a source tells Subhash K Jha.
There are rumours that Rhea's role may be deleted from Chehre, but Rumi Jaffrey refutes them.
"Rhea cannot and will not be pushed out of the entertainment industry," he says.
"I know many film-makers won't consider her for their films, but she is a strong, resilient, girl," says Rumi. "She will not turn the other cheek. She will make sure she gets justice."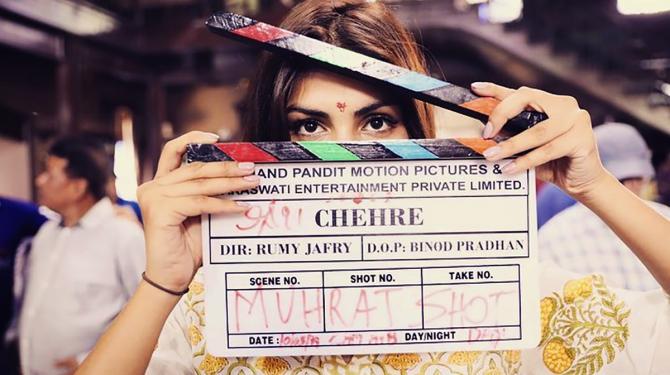 Meanwhile, a prominent film-maker, while discussing Sushant Singh Rajput's death, observes that Rhea's career is indeed over.
"Not that it ever started," he adds, not intending it as a barb.
Nothing that can be said about Rhea at this moment can be crueler than what destiny has doled out for her -- a career that never started, and a relationship that came to a shocking end.
A director, who has worked with her, remembers her as a fun, ambitious, ball of energy. "She was all over the place. Everyone liked her on the set. She liked to be liked. She was pretty and determined to be a big star. I thought she would go far."
Rhea started with a Telugu film. Her Hindi debut was a Yash Raj film, no less.
But Mere Dad Ki Maruti featured Rhea as a pretty prop.
Bank Chor was to feature Kapil Sharma in the male lead. But apparently, he wanted Deepika Padukone as his co-star.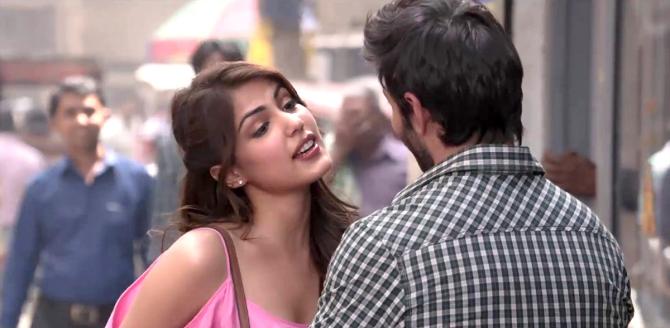 Mukesh Bhatt cast her in Jalebi in 2018. This was meant to be her grand launch.
"Mahesh Bhatt really believed she was star material. He mentored Rhea and launched her in style in Jalebi. But when the film bombed, Rhea was shattered, and her future seemed uncertain," says a source close to the Bhatts.
This is when she met Sushant Singh Rajput.
The two soon became a couple, and Sushant began recommending Rhea as his leading lady.
A film-maker, who offered Sushant the lead in his film, was startled when he requested Rhea as the female lead.
"I didn't think it was his place to recommend any heroine. He wasn't Salman Khan that a producer would quietly sign Katrina Kaif."