Mani Ratnam, who turned turned 67 on June 2, has impressed audiences with the sheer beauty of his movies.
Actors always seem to shine brighter in his films.
Ace technicians like (composers) A R Rahman and Ilaayaraja, (cinematographers) Santosh Sivan and Ravi Varman, and (art directors) Thotta Tharani and Sabu Cyril always give their best.
His latest film, Ponniyin Selvan 2, has released on Amazon Prime Video, and proving Mani's genius.
But there are so many more of his films on OTT that you can binge watch.
Deepa Gahlot lists 10 popular Mani Ratnam films that you can watch on streaming platforms.
Nayakan, 1987
Where to watch? Amazon Prime Video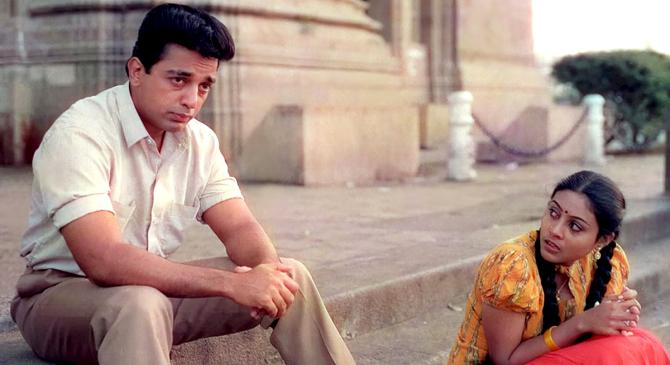 Every film-maker, at some point in their career, wants to doff a hat to The Godfather if they could.
Mani Ratnam took the gist of it, and made a film that came out of the South Indian soil.
His protagonist, Sakhtivelu, the don of Dharavi, played by Kamal Haasan, exuding menace and compassion in equal measure, and was based on real life character, Varadarajan Mudaliar.
The film won a whole lot of awards, was India's entry to the Oscars that year and listed in the Top 100 Films by TIME magazine.
The Hindi adaptation, Dayavan (1988), by Feroz Khan, did not have the same impact, perhaps because Vinod Khanna did not fit the role like a glove, the way Kamal Haasan did.
Thalapathi, 1991
Where to watch? Amazon Prime Video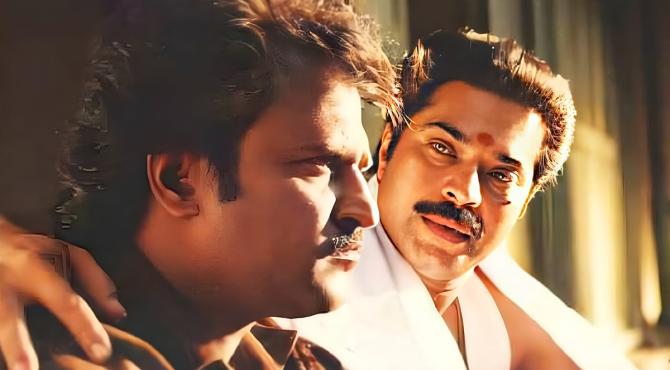 Mani's take on the Karan-Arjun face-off in the Mahabharat, updated to modern times, had a fierce Rajinikanth play Surya, the right hand man of local don Devaraj (Mammootty).
Their crime empire is shaken by the arrival of an honest district collector, Arjun (Arvind Swamy).
Unknown to the two warring men, they are half brothers.
The tragedy of the illegitimate son plays out like in the epic, when Surya sacrifices his life for his brother, when their mother (Srividya) pleads for Arjun.
This film was the only one in which Rajinikanth and Mani Ratnam worked together.
It was dubbed into Hindi and released, giving audiences a glimpse of this trailblazer from Chennai.
Kannathil Muthamittal, 2002
Where to watch? Amazon Prime Video, Netflix
One of Mani's handful of political films, this one is based on a story by Tamil writer Sujatha. It tells the story of a Sri Lankan girl adopted by Indian parents, who wants to meet her biological mother while her country is in the midst of a civil war.
When she is nine, Amudha (P S Keerthana) discovers that her parents (R Madhavan-Simran) and her two brothers are not her real family.
She insists on travelling to Sri Lanka and her parents reluctantly agree to take her to the war-torn country. After facing much danger, she finally meets her mother (Nandita Das), who is a militant belonging to the LTTE.
The film is as moving as it is disturbing, and won numerous awards both nationally and internationally.
Iruvar, 1997
Where to watch? Amazon Prime Video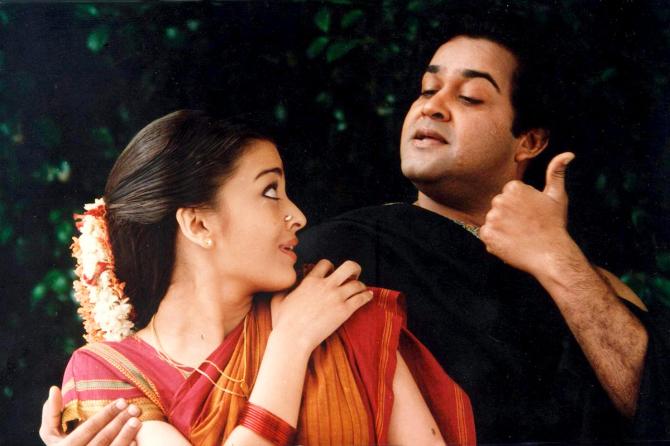 Iruvar is a tribute to the golden era of Tamil cinema, which has become inextricably linked with politics in the state.
A thinly veiled story of Tamil superstar M G Ramachandran, his friendship and political rivalry with M Karunanidhi and his relationship with actress-turned-politician Jayalalitha, it caused a bit of a flutter when it was released, but is among Ratnam's best works.
The rich visuals was shot by Santosh Sivan.
The film starred Mohanlal (as MGR) along with Prakash Raj, Revathi, Gauthami, Tabu, Nasser, and making her movie debut, Aishwarya Rai.
Mouna Ragam, 1986
Where to watch? Amazon Prime Video and MX Player (in Telugu dubbed version)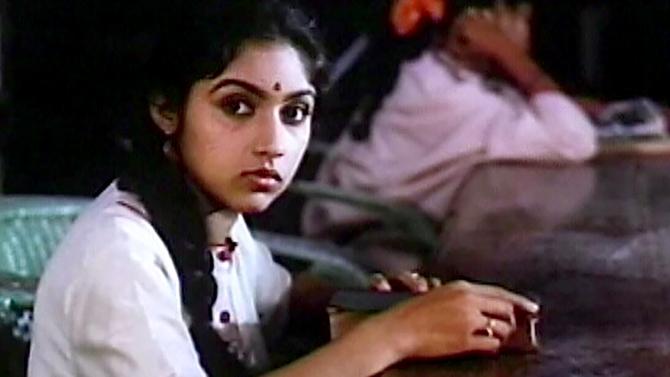 This romantic film was among Mani's early films, and showed that he already had great script sense and a grip of the medium, so that a melodramatic story is treated with tenderness.
Divya (Revathy) is forced to marry Chandra Kumar (Mohan), when the man she loves (Karthik) is killed.
When her husband asks what she would like as a wedding gift, she says she wants a divorce.
She tells him about her past and why she does not want to be his wife.
But for the divorce to come through, they have to wait for a year, and with the ups and downs they face together, they fall in love.
The film was a success, remade in other languages, including Hindi as Kasak (1992).
Alai Payuthey, 2000
Where to watch? Amazon Prime Video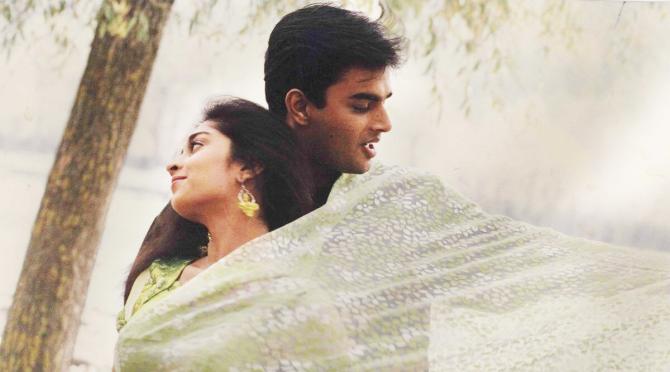 This modern urban romance had Karthik (R Madhavan) and Shakthi (Shalini) marrying against the wishes of their parents.
But they are not mature enough to face the highs and lows of marriage, and soon hit a breaking point.
It takes an accident, a terrible crisis and the example of another couple in love for the two to realise what it takes to lay a strong foundation for a marriage.
The wonderful music by A R Rahman worked wonders for the otherwise prosaic plot.
It was remade in Hindi as Saathiya (2002) by Ratnam's former assistant Shaad Ali, the first of his films to be remade.
Geethanjali, 1989
Where to watch? Voot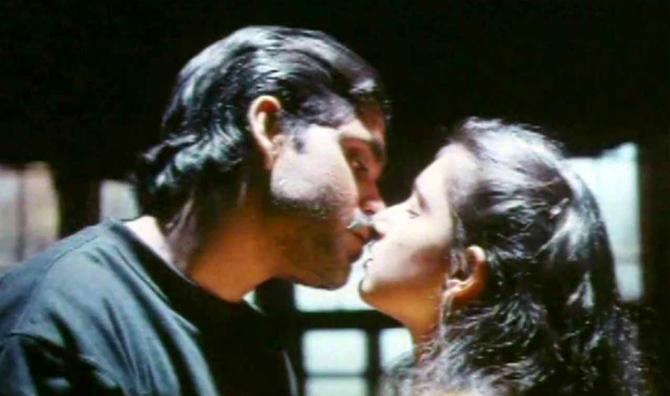 Telugu film Geethanjali, starring Nagarjuna and Girija, was about a romance between Prakash and Geethanjali, who, when they fall in love, playing pranks on each other, do not know that they both suffer from a terminal illness.
Their families do not want them to go through heartbreak and try to separate them.
The weepie was not one of Mani's best, but it was a success and went on to win awards. It was remade in Hindi as Yaad Rakhegi Duniya (1992).
Anjali, 1990
Where to watch? Amazon Prime Video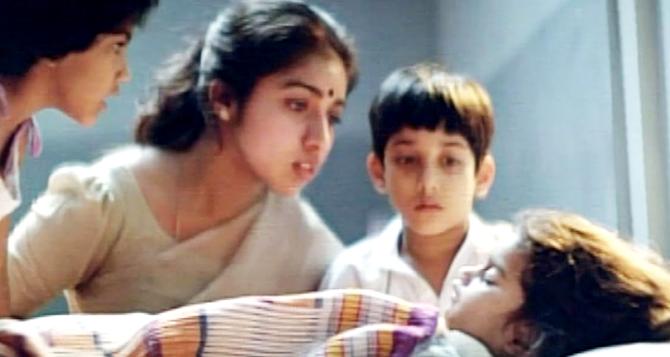 Shekhar (Raghuvaran) has two healthy sons with Chitra (Revathy), so when a third child is born with a mental disability and given very little time to live, he hides the truth from his wife and tells her the baby was stillborn.
Eventually, Chitra finds out and insists on bringing Anjali (Shamili) home.
It is difficult to raise a differently-abled child, and the colony's kids are cruel to Anjali. But she wins over everyone with her cuteness and kindness, giving her tormentors a lesson in inclusivity.
The film, with sincere performances from the actors, particularly the little girl, went on to become a success.
It was dubbed in other languages and chosen as India's entry for the Oscars.
Bombay, 1995
Where to watch? Amazon Prime Video, Netflix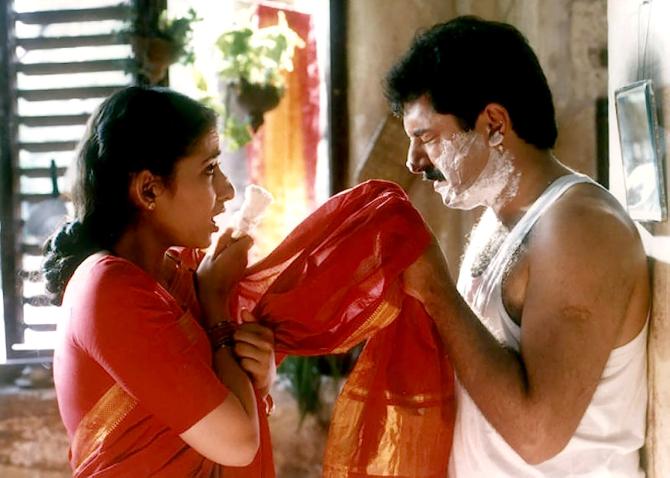 Set during the communal riots in Mumbai (following the Babri Masjid demolition), Bombay was released after some controversy and reportedly, after Shiv Sena chief Bal Thackeray approved.
Shekhar (Arvind Swamy) falls in love with a Muslim woman, Shaila. They go against the wishes of their parents to marry.
They have two sons and are living happily in Bombay when the riot breaks out. They get separated from their children in the melee as the city goes up in flames.
Even in this grim scenario, Ratnam and A R Rahman worked on a hit soundtrack with songs like Tu Hi Re, Humma Humma and Kehna Hai Kya, in the Hindi-dubbed version, which was a major success.
Roja, 1992
Where to watch? Amazon Prime Video, ZEE5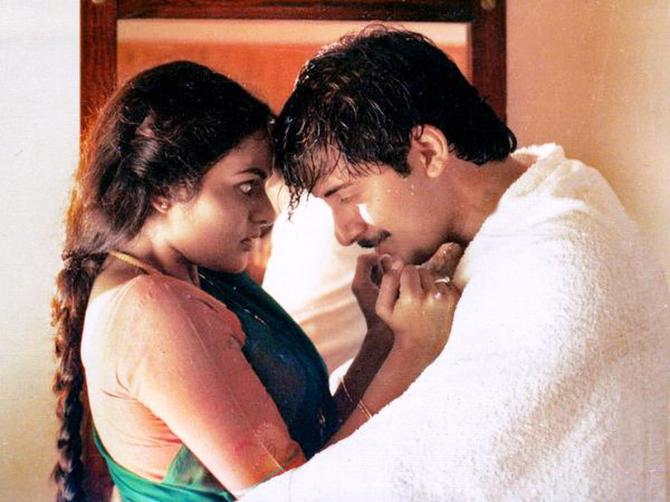 Roja, played by Madhoo, is a simple woman from a village in Tamil Nadu who marries Rishi (Arvind Swamy), an intelligence officer posted in Kashmir.
For Roja, being in this beautiful place is exciting until her husband gets kidnapped by terrorists.
Now she has to try to get him rescued, when she cannot even speak the language.
This film, dubbed in Hindi and released soon after Thalapathi, was a hit. Mani Ratnam became a star director even outside Tamil Nadu, with Mumbai stars clamouring to work with him.
A R Rahman's music -- Roja Jaaneman, Chhoti Si Aasha, Rukmini Rukmini and Yeh Haseen Waadiyan -- hit the country like a storm.