It's that scorching time of the year again when horrid heat waves engulf our beings and nothing except a smack of cool breeze or a chilled glass of refreshment springs us back to life again.
Sukanya Verma shows us what Bollywood drinks to stay thanda thanda cool cool in the movies.
Phone Bhoot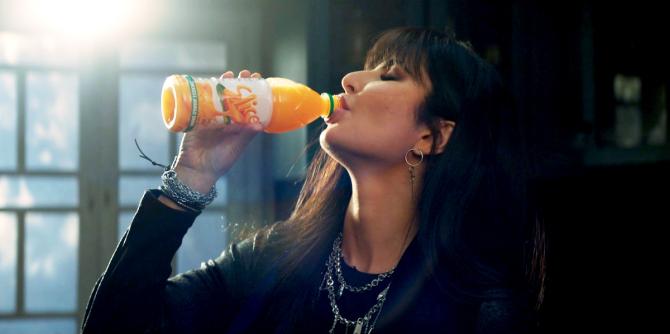 As the ghostly hottie recreating her sultry 'aamsutra' imagery for the desi Ghostbusters, nobody beats Katrina Kaif at the thirst trap game.
Dilwale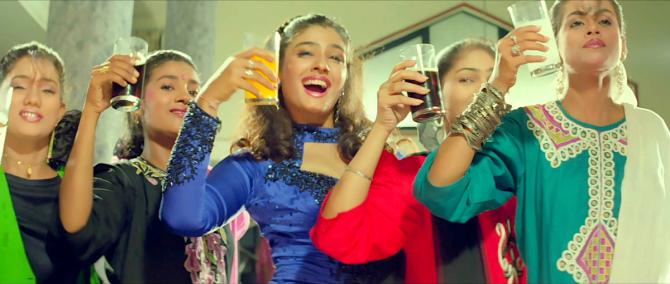 Raveena Tandon says cheers to the power of fizz and flavours!
Veere Di Wedding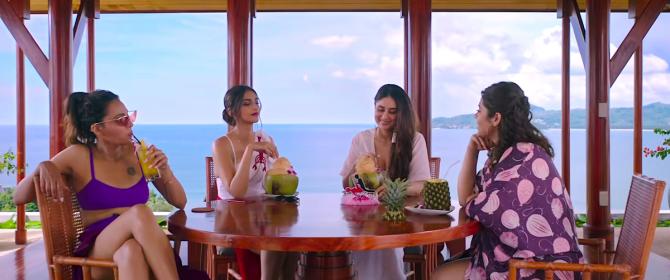 Sonam Kapoor, Kareena Kapoor, Swara Bhasker and Shikha Talsania soak in the sun and sea while guzzling down the best of tropical heaven. Summertime postcards are made of scenes like this.
Kabhi Haan Kabhi Naa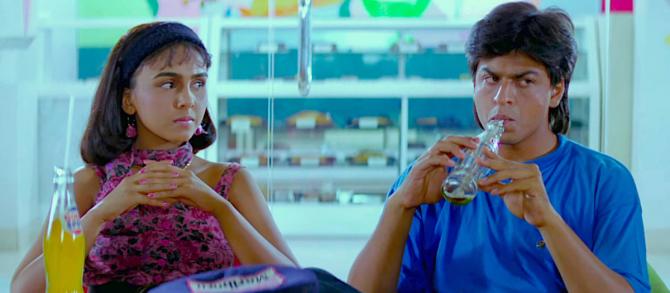 Shah Rukh Khan's real-life love for cola drinks shows on screen as well his endorsement for every single brand worth its fizz in the market.
Phir Bhi Dil Hai Hindustani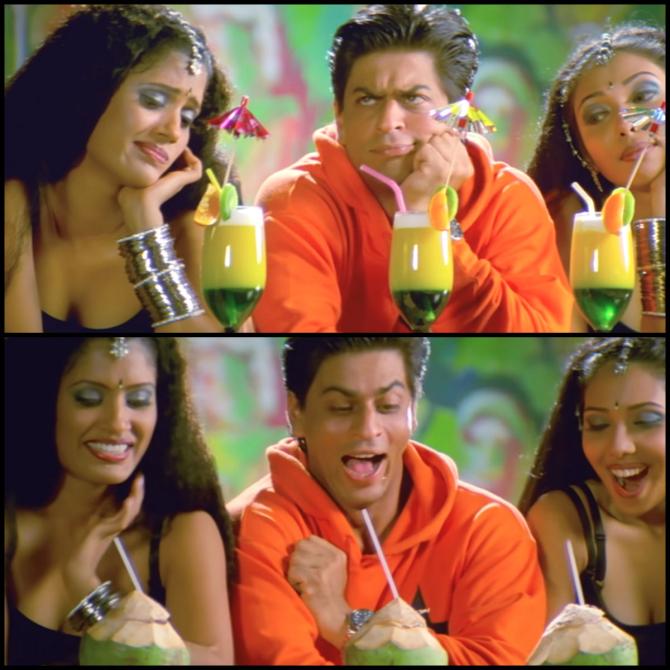 Team Nariyal Pani over Team Mocktail for the owner of Kolkata Knight Riders.
Raju Ban Gaya Gentleman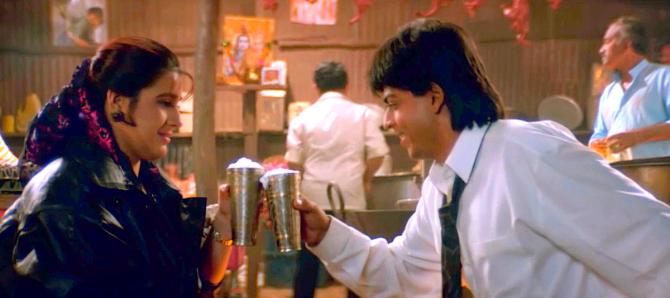 Assi tussi peeyange lassi, Bollywood's resident Hydration King schools Amrita Singh in the art of Punjab's national thanda. Gulp in one go; no frothy moochi, no fun.
Kal Ho Naa Ho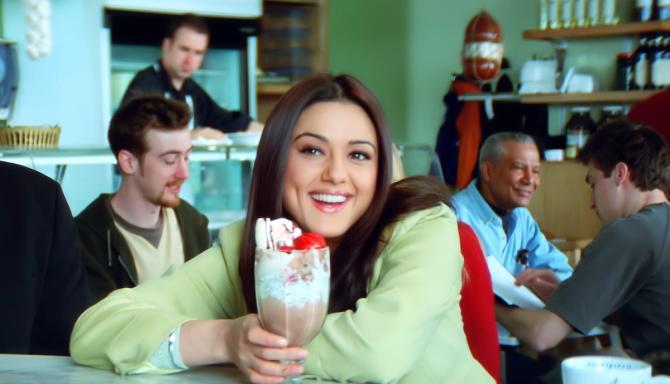 Who better than perky Preity Zinta to advertise the smiles and sweetness only found in foamy, frothy ice cream milkshakes?
Bajrangi Bhaijaan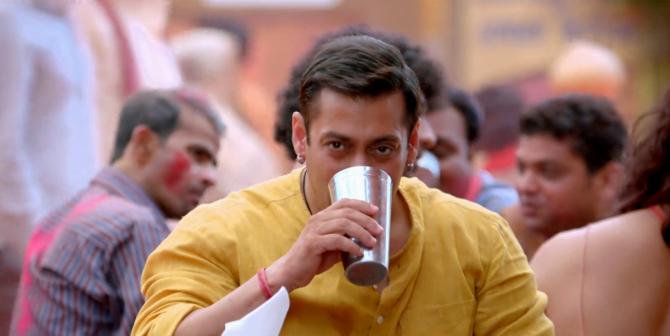 What bikini is to beaches, lassi is to wrestlers -- a healthy stereotype ably demonstrated by the star of Bajrangi Bhaijaan.
Maine Pyar Kiya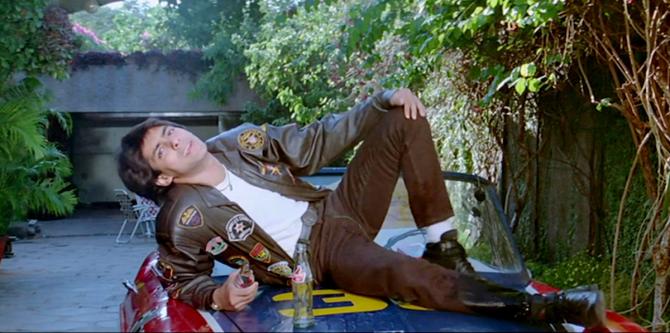 Back when he was starting though, it was Sallu's love for aerated drinks, crates and crates of it, that bolstered his young and restless image.
Dhoom 2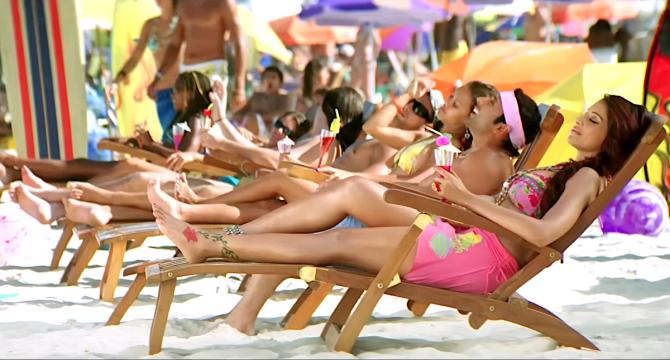 Bipasha Basu shows what me-time looks like in the movies. Lie back, let your hair down like a goddess on the beach with a colourful drink for company.
Bekhudi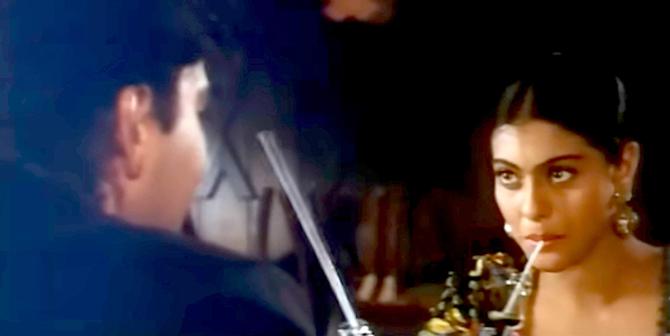 Cold drink dates and bubby first love scenarios are made of stuff like Kajol-Kamal Sadanah's debut movie.
Andaz Apna Apna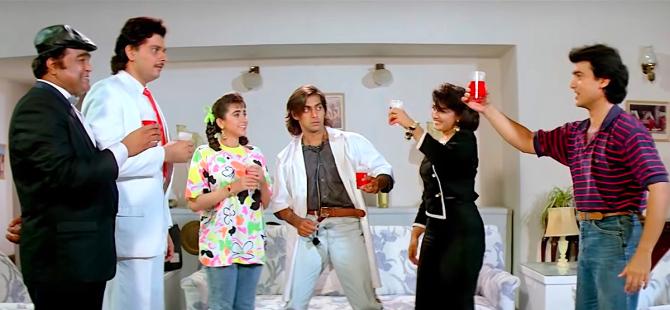 Three cheers for Bollywood's most timeless and tasty concoction: Pesh hai sherbet-e-jannat.
Secret Superstar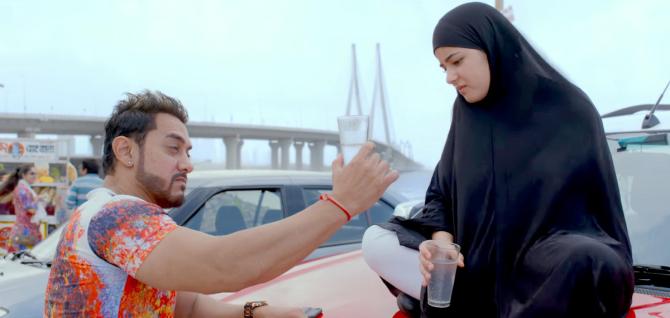 From chai to soda, is there anything perfectionist Aamir Khan cannot find gyaan in?
Anjaana Anjaani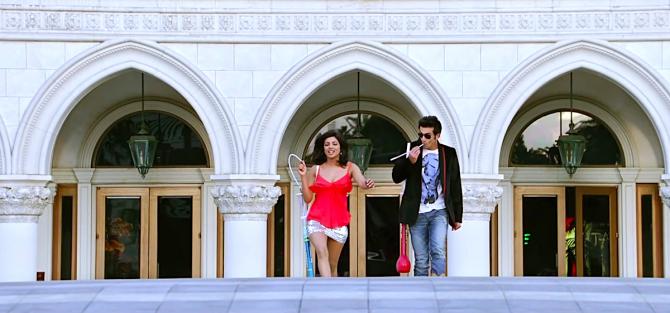 PC, RK unlock another level of coolness with their portable juice and straw kits.
Ek Duuje Ke Liye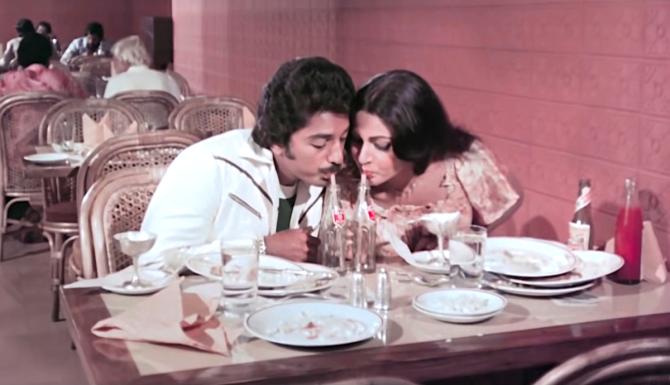 Bottoms up to Kamal Haasan-Rati Agnihotri's racing romance.
Baaghi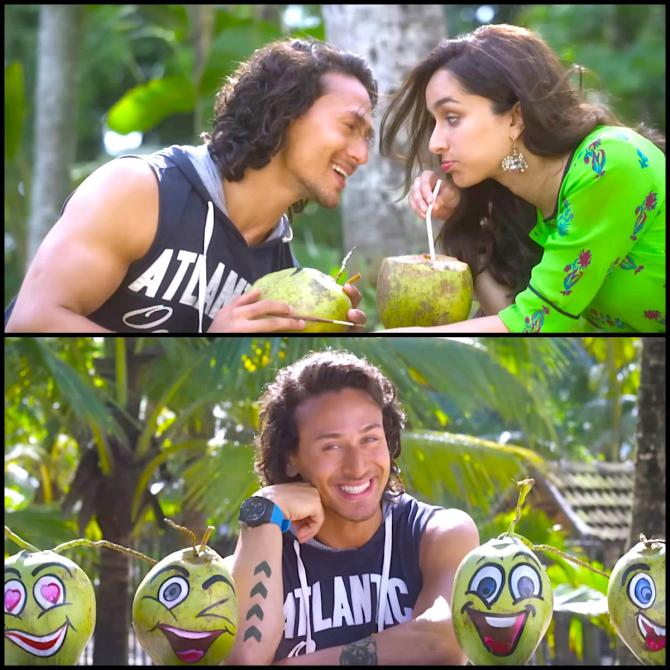 Clearly, Tiger Shroff doesn't believe in a certain D'Mello's thoda khao thoda pheko philosophy as he recycles juicy nariyals to doodle cute emojis.
Taal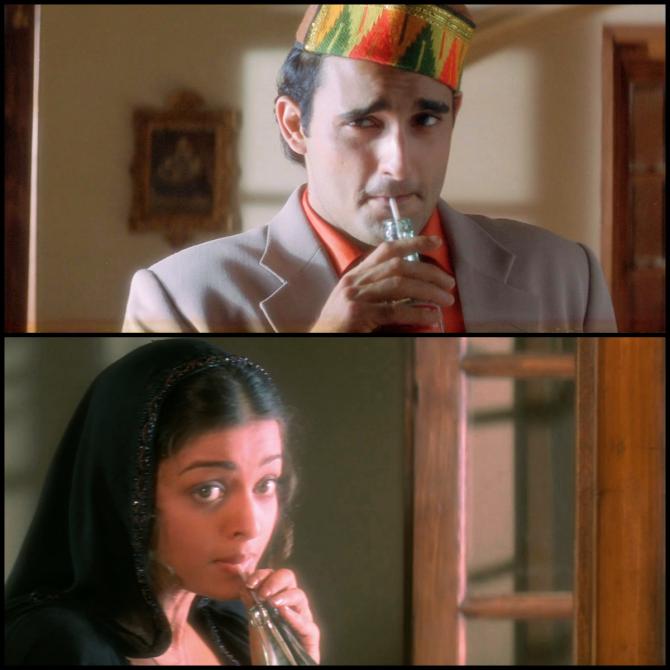 Akshaye Khanna and Aishwarya Rai Bachchan sipping cola from the same straw is the closest Subhash Ghai's old-fashioned romance comes to a kiss.
Gunday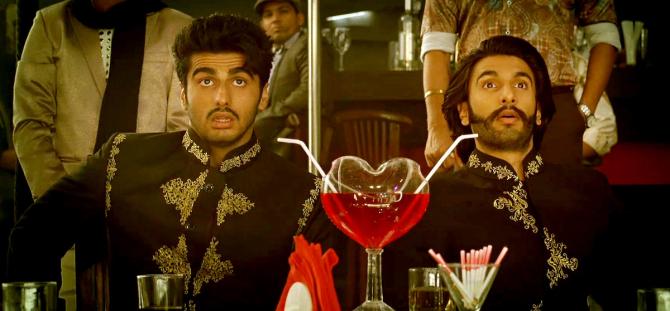 A cool new twist to the sipping from the same glass syndrome offered by Ranveer Singh and Arjun Kapoor's dil, dosti, etc.
Tamasha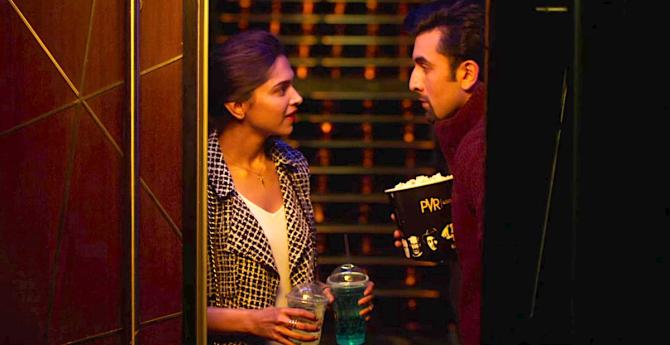 Nothing beats the heat like watching a movie inside an air-conditioned theatre with tumblers of chilled coolers and popcorn for company, remind Deepika Padukone and Ranbir Kapoor.
Kuch Kuch Hota Hai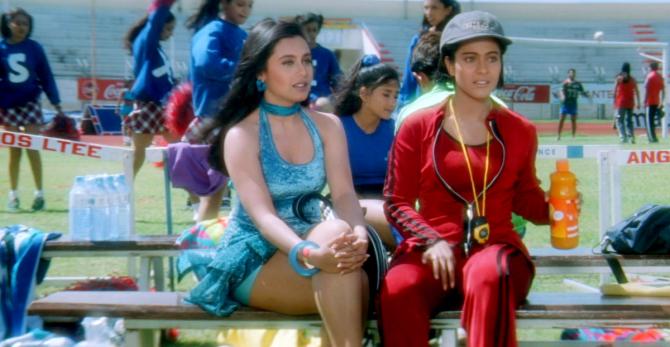 Pyaar dosti hai, believes SRK. Pyaas orange juice hai, confirms Kajol.
Jab We Met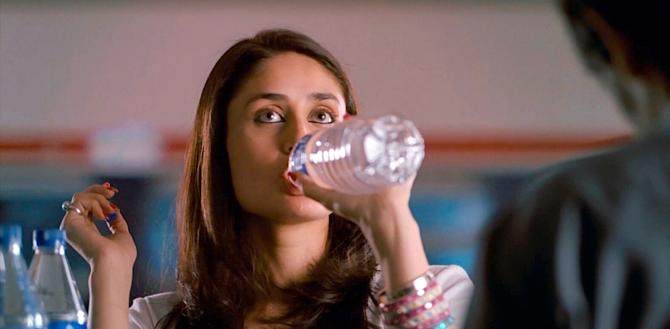 Cola shola sab apni jagah par hai. Par paani ka kaam paani hi karta hai. Bebo says it like it is. She's not the only one all for the virtues of thanda thanda paani.
Vivah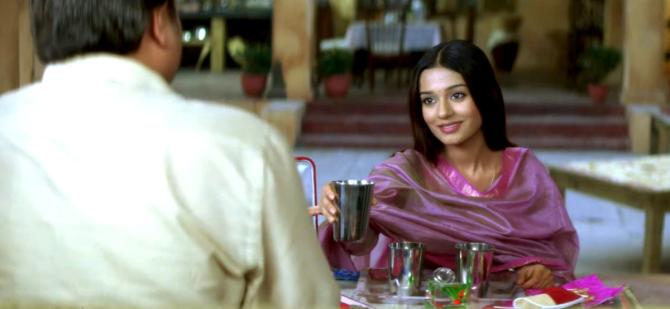 Amrita Rao's 'jal' offerings are both meme and meaningful.
Mard Ko Dard Nahi Hota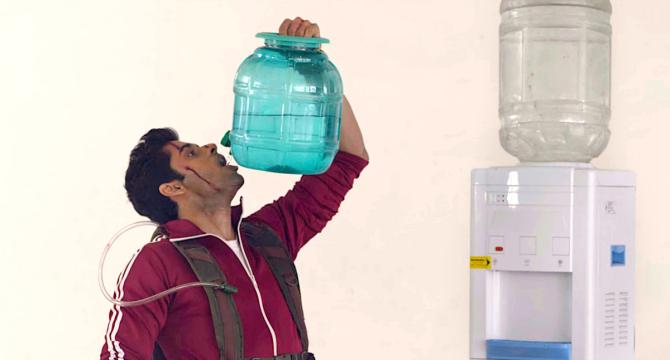 But nobody has showcased its dehydrating fighting, lifesaving powers like Abhimanyu Dasani and his water-bag backpack in Mard Ko Dard Nahi Hota.