Food blogger Sangita Agrawal's recipes will take the edge off a hot summer day. Read on!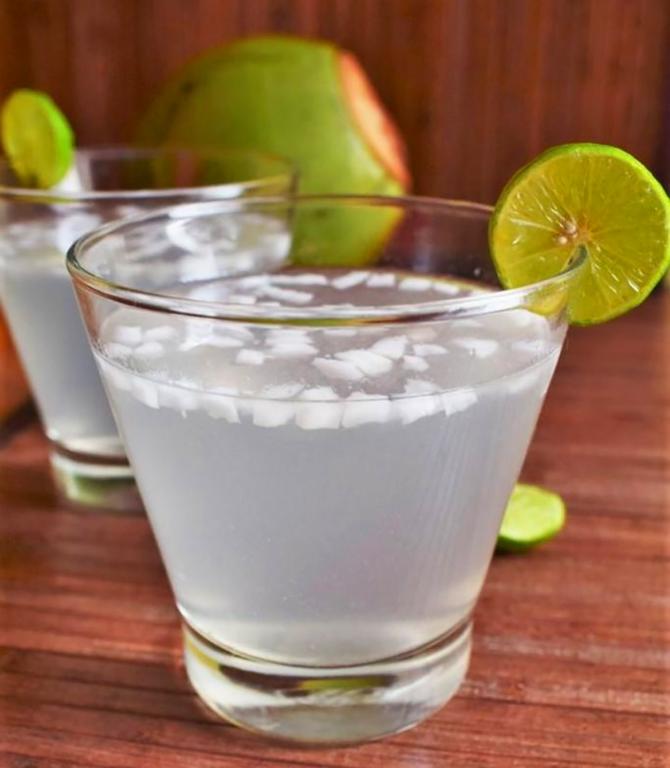 Daab Shikanji (Lime and Coconut Water Lemonade)
Serves: 2
Ingredients
2 tbsp tender coconut, chopped
Water of 2 tender coconuts, approximately 500 ml
2 tbsp lemon juice
2 tbsp sugar

Thin slices of lime for garnish
Method
Store the tender coconut in the fridge for 4 to 6 hours. Ideally make this drink just before serving.
Cut the soft, creamy kernel of the chilled coconut into small pieces and keep aside.
In a pitcher, combine the coconut water, lemon juice and sugar.
Mix until the sugar dissolves.
Pour the mixture into a two tall glasses and garnish with chopped coconut and slices of lime. Serve immediately.
Note: Don't use ice as it will dilute the flavour.
---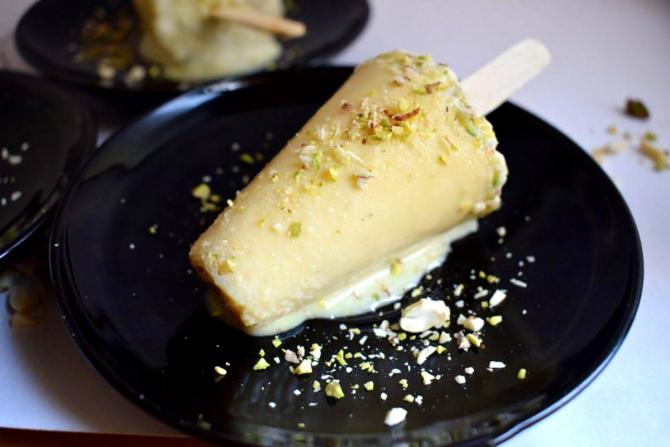 Kesar Pista KulfiServes: 14 to 16 servings
Ingredients
2 l full-cream milk
120 to 140 gm sugar
10 badam or almonds
10 pistachios
½ tsp elaichi or green cardamom
A few strands of kesar or saffron

2 tsp hot milk
Method
Boil the milk to boil in a heavy-bottomed saucepan and continue to boil on low to medium heat till it reduces to ½ its quantity.
Stir occasionally.
Add the sugar and continue to boil till it is reduced to 1/3 in quantity.
Meantime, in a bowl soak saffron, in 2 tsp of hot milk and set aside.
Sliver or chop the almonds and pistachios..
Add half of the slivered almonds and pistachios to the hot milk mixture and boil for 5 minutes more. Take off heat.
Let the thickened milk come to room temperature, add the cardamom and saffron, give it a good stir.
Pour into kulfi moulds, add ice cream sticks and freeze overnight.
If you do not have moulds, use paper cups, ice cream sticks and cover with cling wrap.
De-mould the kulfi by running tap water over the exterior of the mould or paper cup for a few seconds. Serve immediately garnished with the rest of the slivered or chopped nuts.
Sangita Agrawal lives in Mumbai and publishes the food blog Bliss of Cooking.
---