'People thought I am doing this for promotions, but I wouldn't do that.'
'I have better things to do and better ideas to promote myself.'
After starring in the Web series Mirzapur, Ali Fazal is all set for his next feature film, Milan Talkies, to release.
Milan Talkies is directed by Tigmanshu Dhulia, who akso plays Ali's father in his film.
"I always wanted to direct a movie, but I realised for the first time that this is a power game. You feel like the whole world is mine and you are playing God in that moment," Ali tells Rediff.com Contributor Ramesh S.
Tell us about Milan Talkies.
I play Aniruddh Sharma. Jimmy Shergill had the same name in Haasil (Tigmanshu Dhulia's first film). You will find the connection between these two in Milan Talkies.
Aniruddh Sharma makes local films, and also works with Sanjay Mishra in a projection room in Allahabad. They have their own single screen theatre.
Over there, people make their films with a budget of about Rs 20,000 and earn roughly around Rs 60,000, Rs 70,000.
The film is inspired from the time in 2010-2013 where multiplexes were coming in and single screens were going out.
My mother in the film runs the family by operating her own business while my father runs a small shop. He wanted to be a Bollywood actor, but could not make it.
The film has drama and a love story.
Going by the trailer, one might assume that it is an action film, but we have deliberately shot it in a filmi way.
It is a nice, funny, slice-of-life film.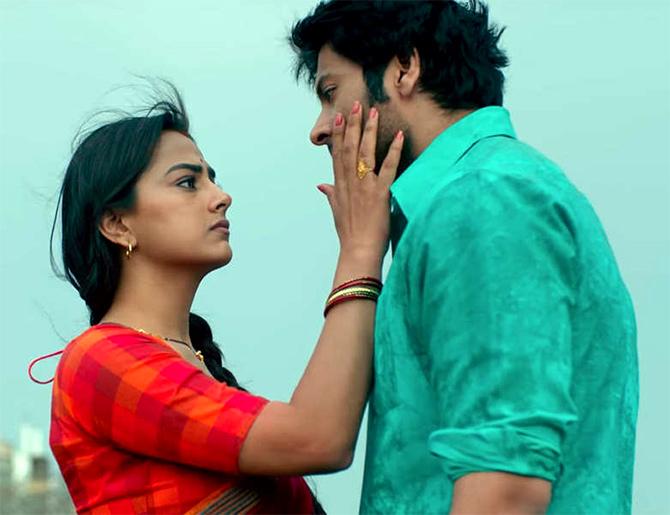 Tigmanshu Dhulia is known to be a taskmaster.
It was a little intimidating when we went on the sets for the first time.
With respect to his excellence in direction, I didn't want to go wrong.
He taught me a lot.
He throws you out of context and tries to get what he wants by making the actor think on his own.
That's the most important thing for an actor -- to be able to listen and respond.
I didn't learn acting or cinematography, but in this film I have handled the camera.
I have also taken a couple of shots which are in the film.
That was a new experience for me. That's where my inspiration has started for directing.
I always wanted to direct a movie, but that day I realised for the first time that this is a power game.
You feel like the whole world is mine and you are playing God in that moment.
I directed a short film after that.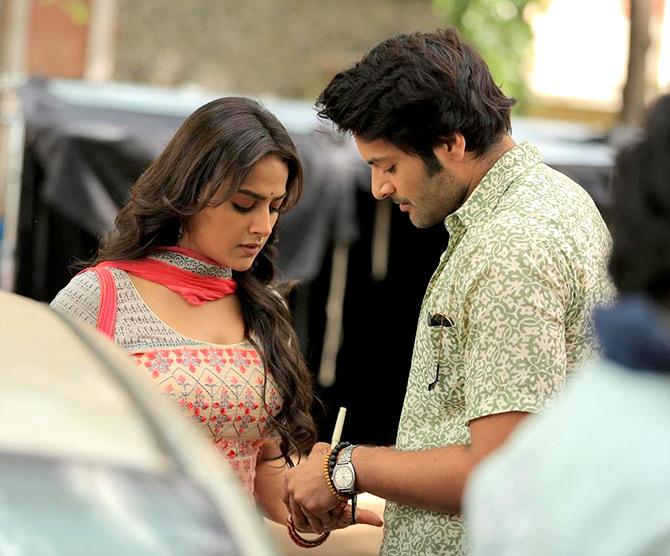 Tell us about the short film.
It's a silent, treatment-based, concept-based film, with about 10 minutes of run-time.
I have used certain methods in it, like using the ambience sound in rhythm as a background score.
I hope the film turns to be good, then probably it will be sent for film festivals.
Any anecdotes from the sets?
One of the opening sequences has me doing a sequence from Mughal-E-Azam. I had to play both Akbar and Salim in that two-page sequence. It was done in one take.
After taking the shot, it was decided that it would not be done in one take, and that there would be a cut in the middle.
I am a big fan of Mughal-E-Azam and Dilipsaab (Kumar). I have also watched so many Guru Dutt films. Later, that phase of Amitabh Bachchansaab happened.
We have also shown the 1990s era, where romance was at another level. In Allahabad, people still wish to have that kind of romance in their life.
So that was something I really liked because it has a local flavour.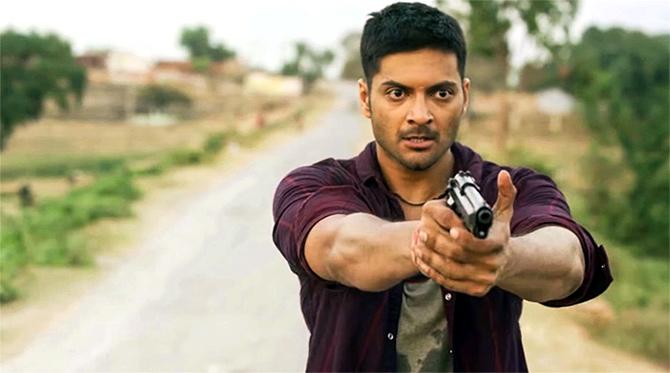 People loved your character in Mirzapur. What is the best compliment you received?
Honestly, I didn't expect such a response.
I don't know how I did it and then everybody started talking about the character.
My biggest compliment was somebody from Mirzapur itself.
While doing it, I kept thinking that if a person from Mirzapur did not like my character or the series, then I have lost. But when the validation came from there, I was truly happy.
The dialect there is different, and to learn it was really important for me.
We tried to keep those nuances, and I am happy to see that people liked it.
How tough is it for you to balance between urban and desi roles?
It's like having different dishes at different times.
There was a time where I was very insecure and intimidated.
For instance, Mirzapur was not hunky-dory for me. It was frustrating because you are shooting for 12 hours and then working out in the gym for more than two hours.
And I would still feel that I had not built my body as per requirement.
So I would use my posture as a crutch because I was insecure about my body.
That turned out to be good because people liked it, but for me, I knew what I was going through.
Because I have worked a little bit in Hollywood, I love the way the casting is done there. It is so important for casting agents to see the young generation and new actors entering the industry, to see what they are capable of, and not see on the basis of what they have done before.
If one is not able to visualise me without a moustache, there's no use.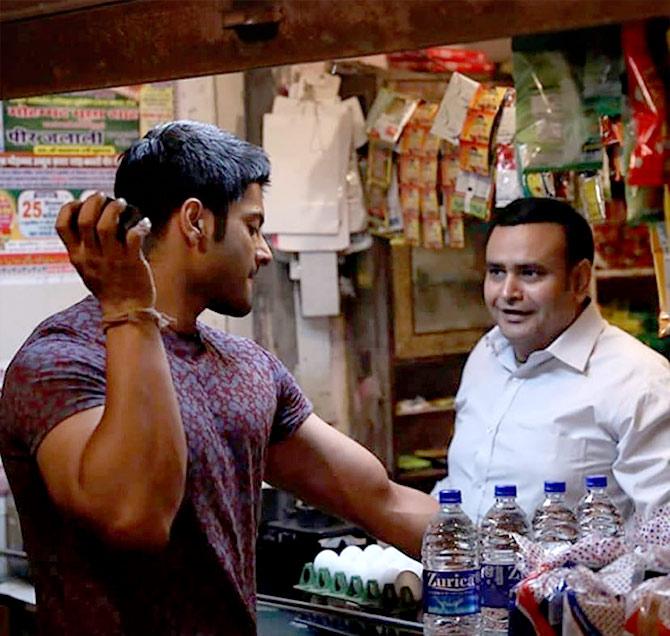 Some of your films like Fukrey and Happy Bhaag Jayegi are still popular on television.
It feels amazing!
Fukrey feels like home. I love the whole team. It's probably the only team I have been in touch with till date.
We make plans and go out for movies, have house parties...
I hope it continues.
Your nude pictures were leaked recently.
The post-production of my short film is going on. It's my first film as a director and so, it's close to my heart.
While this was going on, I suddenly got to know about my leaked pictures on the Internet.
I found out that the post was a throwback picture from the Mirzapur shoot in which I was topless.
Someone must have combined combined these two posts and written 'nude' below. And this became national news!
I was taken aback.
Putting out a clarification on social media was my fault.
That leaked nude picture is from the Mirzapur Web series.
People thought I am doing this for promotions, but I wouldn't do that.
I have better things to do and better ideas to promote myself.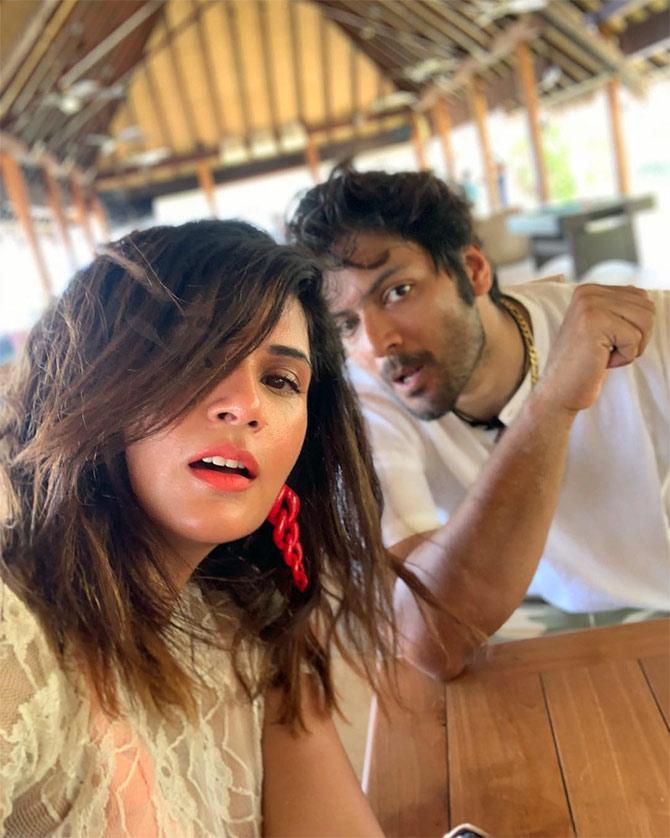 Many film-makers have decided not to release their films in Pakistan after the Pulwama terror attack. You took a step in that direction as well and did not an Urdu festival in Dubai.
Not only me, even the management people of that event postponed it.
It was mutually decided; I have nothing against the event as such.
Do you feel everyone in the industry should take a stand to show support for our country?
The stakes are so high that we need to stop looking at Bollywood and seeing which actor is taking what stand.
There should be only one concern and that should be of our army people.
It's really sensitive now.
Sometime actors get cornered and comment on something unintentionally.
We should maintain peace and help those who are in need.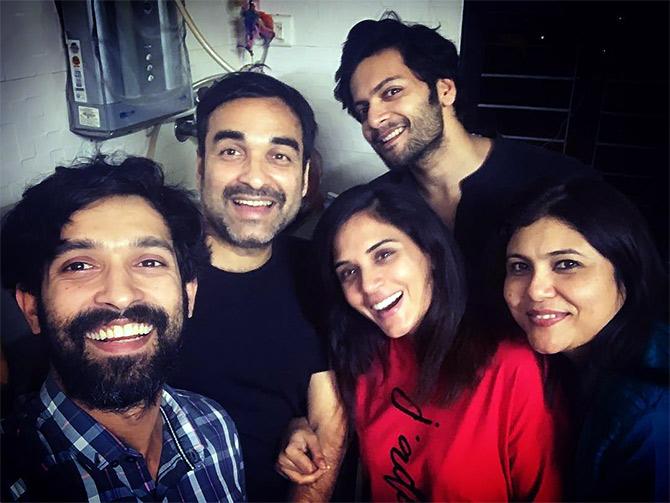 What next?
I have two-three films lined up this year.
Mirzapur 2 is happening, and I have to start preparing for it.
I have shot for Prassthanam (starring Sanjay Dutt and Jackie Shroff), which will come out this September.
On the international work front, my next film is slated to release in 2020. It's a war drama. The shooting was supposed to start this year, but unfortunately, it hasn't.
I have to finish my Bollywood commitments and they have to finish their casting process.
Even though I play a lead role in the film, I'm very new in the market there.