'The real test whether the movie has worked or not is when the people remember it five years later.'
'Just like wine and relationships, the same is true for movies.'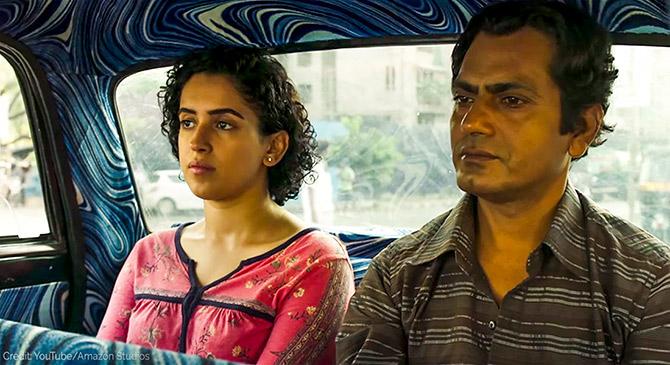 After The Lunchbox, Ritesh Batra returns to impress us yet again with his new film, Photograph.
Starring Nawazuddin Siddiqui and Sanya Malhotra, the film has been screened at the Sundance Film Festival. It also saw its European premiere at the Berlin International Film Festival in February.
"I grew up watching Sunny Deol movies. When I was a kid, I loved all his films. They made a big impact on me," Ritesh reveals to Rediff.com Contributor Ramesh S.
The trailer of Photograph looks interesting. How did you come up with such a concept?
The idea came from the movies of the 1980s and 1990s where a poor guy meets a rich girl and falls in love.
I thought why not make this a real love story because these kinds of people will never spend time together.
I wrote the last scene of the film first, and then it became very interesting to find these characters and see if they would actually spend time together.
Both these characters find out stuff about each other by spending time together.
To be honest, there is nothing else in the movie except the two spending time together.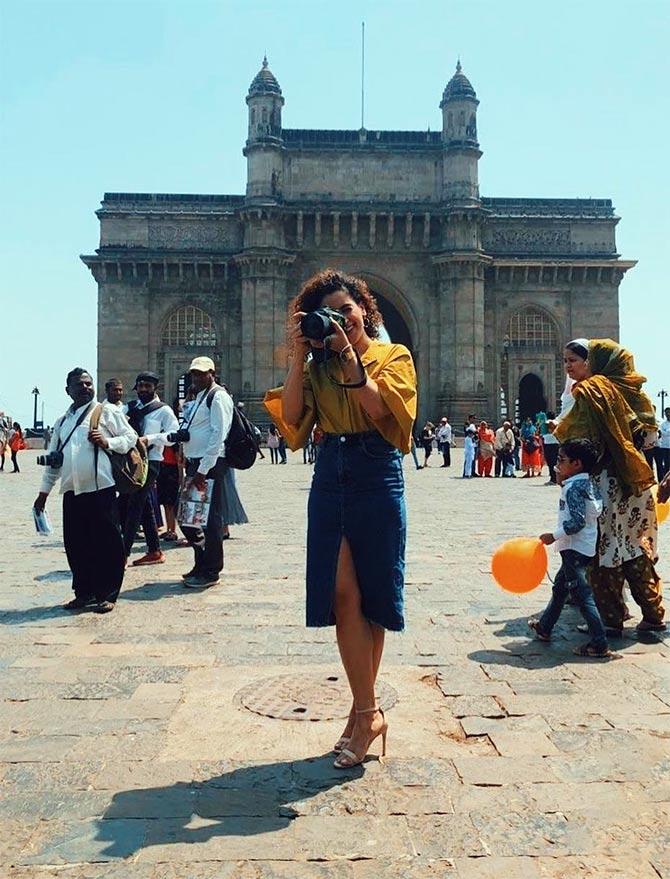 Your debut feature The Lunchbox captured the essence and loneliness of Mumbai, and one gets the same feeling here.
After living in this city, what I know is that these characters of The Lunchbox and Photograph bring that nostalgia of a different time.
Although I have made movies in London and New York, what is fascinating about Mumbai is that all these different times exist together, which usually does not happen in a metro city.
For instance, if you go to the Gateway of India, you will see a number of photographers. Nawaz plays one of them in Photograph.
In a place like New York, the old goes away and the new comes in.
This is the nicest thing you witness in Mumbai.
What made you cast Nawazuddin Siddiqui and Sanya Malhotra in Photograph?
I have worked with Nawazuddin in Lunchbox, and we have remained friends.
I see a real innocence in Nawaz, who has goodness inside him.
That's what my character is in this movie.
I think Nawaz plays himself in Photograph; this is how I see him in real life.
I saw Sanya in Dangal and right away approached her. She was very gracious to come and audition for her character.
Ever since I met her, I knew she was the right person for my film.
I always want to work with actors who bring something to their characters and make it deeper without uttering any dialogue.
Sanya does it brilliantly; she enacts her character beautifully with minimal words.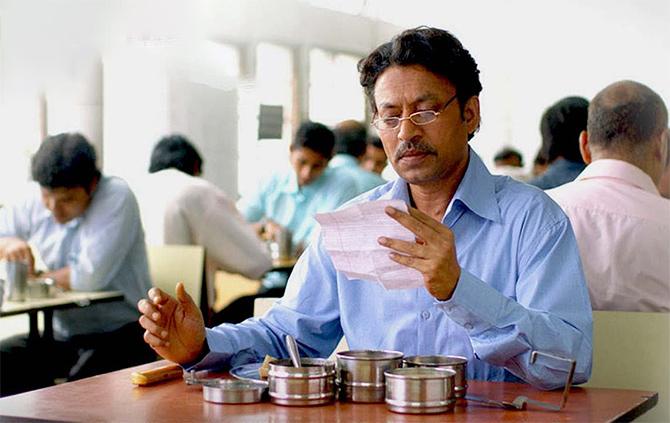 The Lunchbox and Photograph were first screened at film festivals and then had a theatrical release. Any reason for such a strategy?
I have always considered film festivals as markets, not cultural events.
It's like showcasing a movie to different markets and different people of the world, so that we can export our content and have international audiences watching it in theatres everywhere.
How difficult is for an independent film-maker to make a movie and then sell it to other production houses?
When I made The Lunchbox, it was difficult because for four years, it was just me with a script.
There were tough years.
The Lunchbox succeeded and it was a big surprise for me.
After that, things became easier, like trying to get your work out there, trying to get people to read what you write, trying to meet actors and convince them to be in your film.
It's a real gift and I feel blessed.
Of course, one movie doesn't do anything.
The Lunchbox was released in 2013, and I was very pleased to see that many smaller budget movies have worked in India last year.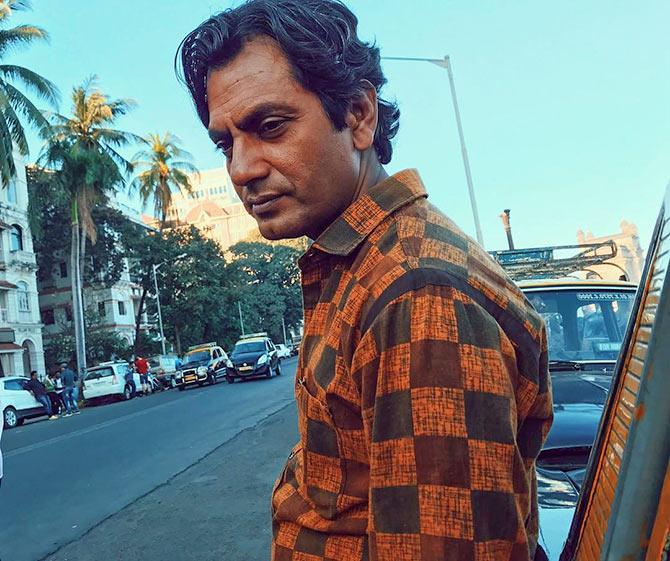 Do box office numbers or critical acclaim play an important role in determining a film's success?
Both!
But the real test whether the movie has worked or not is when the people remember it five years later.
So the real test of a movie is the test of time.
Just like wine and relationships, the same is true for movies.
Also, critics are very important because criticism is an art.
Sometimes when I read a review, it is so insightful.
As far as the box office is concerned, if you make a movie with an expensive budget, box office numbers play an important role in the film's success.
But if it is made with a restricted budget, the movie should be unique so that people who are investing in it can see their money back.
Will the digital medium change the landscape of movie-making in the Indian film industry?
Though Amazon, Netflix and other companies are investing a lot in local content, they are also bringing huge libraries with them.
Also, the access to the Internet to view such content is becoming cheaper.
So it will redefine the taste of the audience.
As a result, our industry have to invest in good writing and in developing talent to compete at a global level.
I am not saying that it is not happening, but it will happen more now.
In our country, we are blessed to have a local market where companies like Amazon and Netflix want to invest in local content.
For me, digital growth means more people and more platforms to tell stories.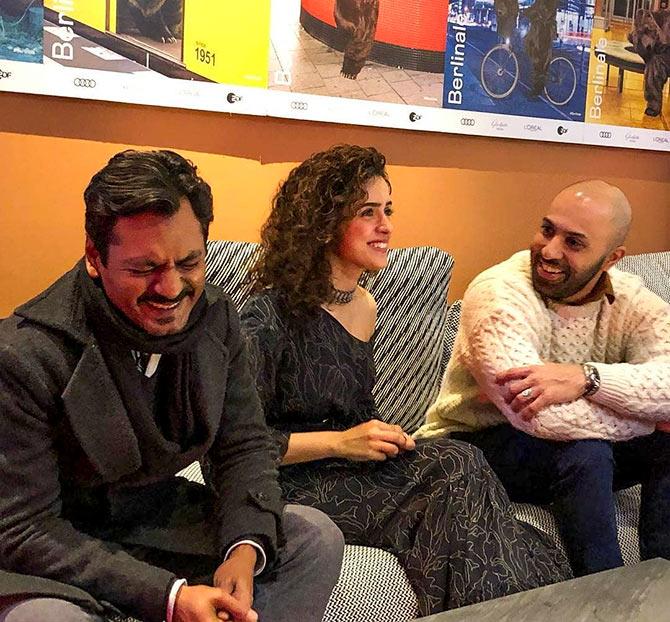 Do you think digital growth will hamper the movie-watching experience in theatres?
In Mexico, very few movies are being made in a year.
In Western countries, the situation is worse.
People do not go to theatres to watch movies.
But the theatrical experience will survive everywhere. For instance, radio has not gone away. So things can co-exist.
Any plans to do a Web series or film?
I am working on it presently, but cannot disclose any information.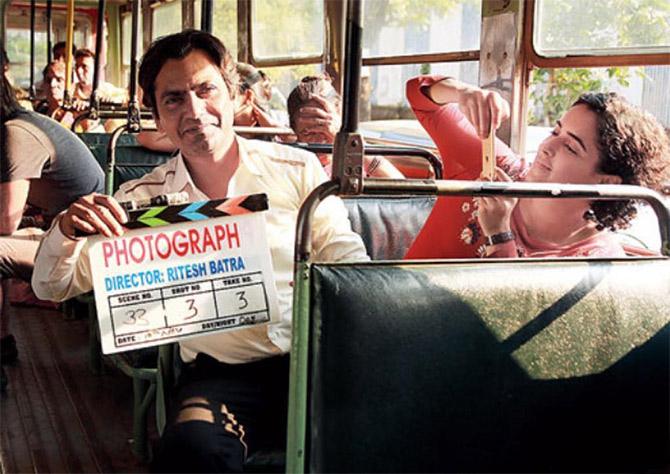 Which actor would you like to collaborate with?
I would love to work with Irrfan Khan again.
But it always starts from the writing the script. When you finish the writing, you can start thinking of actors.
You grew up watching 1980s and 1990s Hindi movies. Who is your favourite actor from that era?
I grew up watching Sunny Deol movies.
When I was a kid, I loved all his films. They made a big impact on me.