'I fell in love with Amrita Singh from the day I saw Betaab... She is amazing'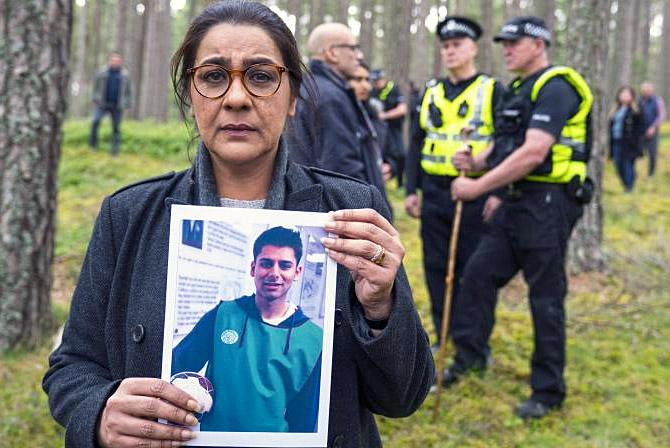 Rediff Critic Sukanya Verma gave Sujoy Ghosh's Badla three stars. The box office too has been receptive to the thriller.
Amitabh Bachchan and Taapsee Pannu take centrestage in Badla and Amrita Singh is said to be the film's scene stealer.
Ghosh has made riveting thrillers like the Kahaani films and the amazing short film Ahalya, and tells Rediff.com Contributor Ramesh S why so few thrillers are made in Indian cinema.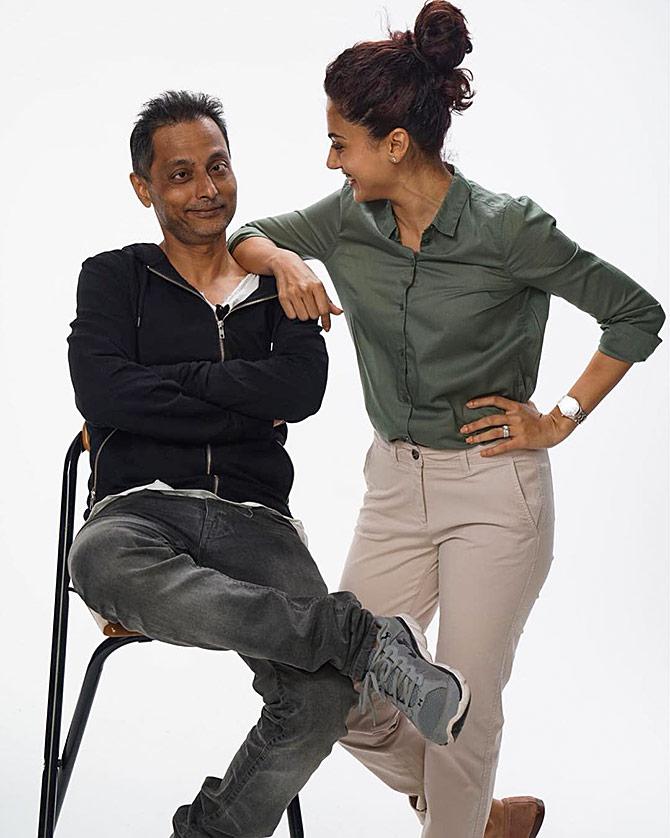 Badla is an official adaptation of the 2017 Spanish movie Contratiempo/The Invisible Guest. Why did you decide to make that into a Hindi film?
Taapsee Pannu and (Producer) Sunir Kheterpal were already a part of this project.
I was asked whether I was interested in directing it.
I was not because the Spanish film is so beautiful. Its screenplay is so precisely written and everything is just perfect.
I wondered what I would do as a director, and was a little scared to direct it.
Questions like how do I make it better or how do I contribute to this film kept coming to my mind.
Then I got to know that they have swapped genders here. The lead in the Spanish movie was played by a male, and in Badla, it has been changed to female.
That's when I started getting interested in directing this movie.
Did you feel the pressure to bring something bigger than your last release, Kahaani 2?
No. If I start thinking in that direction, I will have to pack up.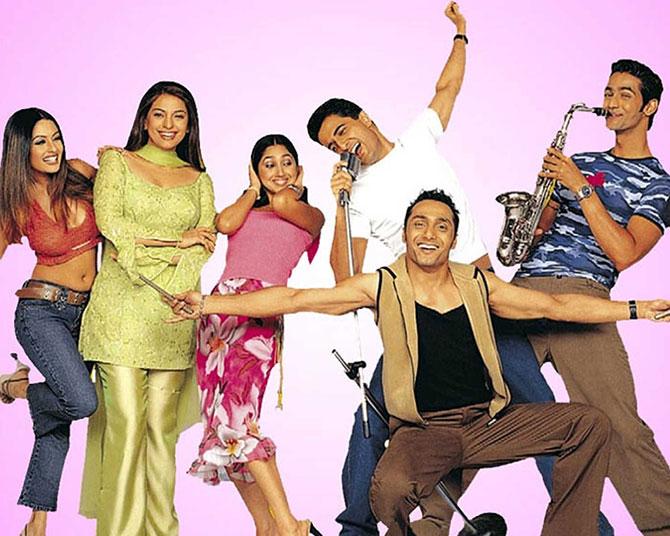 You made your directorial debut in 2003 with the small budget movie Jhankaar Beats, which became a surprise hit. Any plans of doing another musical?
I don't know yet. With age and time, I am changing.
Wasn't it your passion because the movie was a tribute to R D Burman?
If you observe closely, Kahaani is full of R D Burman's music.
I still can't live without R D Burman's music.
Now, I understand life more, along with its dos and don'ts.
And as a maker, I need to take a stand, maybe make some relevant films within limits because I am here to make commercial cinema by making films that provide entertainment.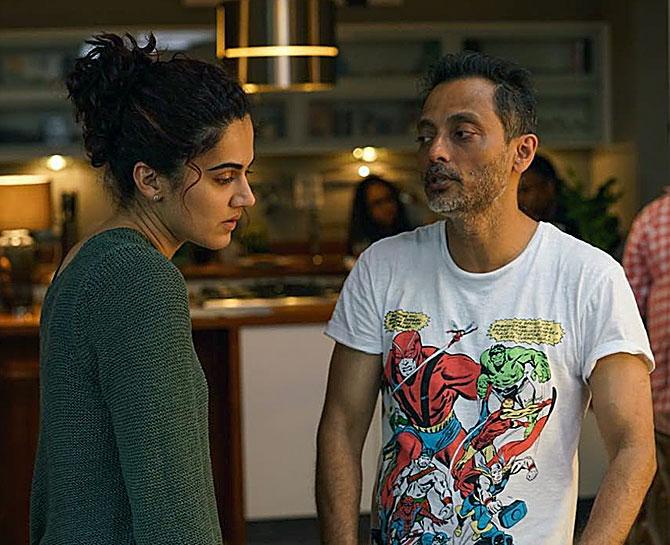 Your films Home Delivery: Aapko...Ghar Tak and Aladin did not work. Do you feel they were ahead of its time?
No. A film which doesn't work is a bad movie for me, and both of them did not work for the audience.
I don't know what goes wrong and what goes right in a film. So I don't know why Kahaani is a hit and Aladin isn't.
I make films with equal effort and time.
All films are very close to my heart.
I love Aladin more than Kahaani, but somehow, it did not work and so you have live with that.
What was it like working with Amitabh Bachchan?
His enthusiasm is on another level, and that is good because everybody looks up to him on the sets.
When they see him so energetic and punctual, by default everybody else becomes energetic and punctual.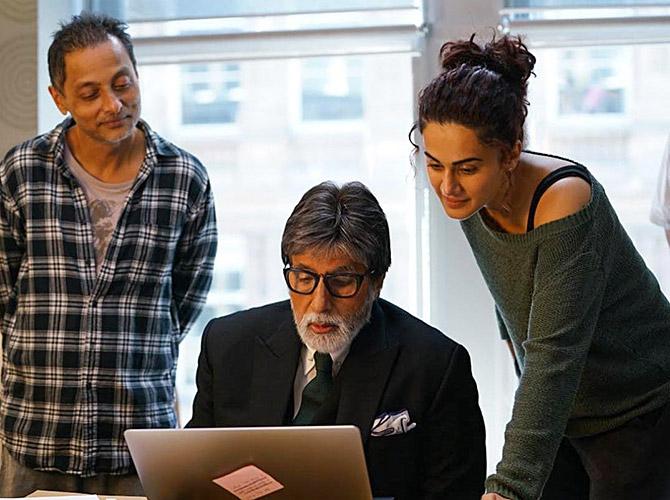 Do you have any childhood memories with Mr Bachchan that you would like to share?
My father used to be huge fan of his.
Once I saw a huge crowd, as if some morcha was going on. I didn't understand. Soon, I realised that somebody had come and a crowd had gathered to see that person. It was none other than Mr Bachchan.
I was amazed and I stood there in the crowd just for a glimpse.
He came and waved, and I was awestruck.
That's my earliest memory of seeing him in real life.
The lead pair of Mard, Amitabh Bachchan and Amrita Singh, were seen again in Badla. They were last seen together in Akayla in 1991. How did this reunion happen? Was it your conscious decision to cast them?
No, it's a casting coincidence.
Even for Taapsee and Amitabh Bachchan; they were cast first and then we realised they were together in PINK.
I fell in love with Amrita Singh from the day I saw Betaab. I think I am still in love with her because she is amazing.
Once she had a very long dialogue and when I gave it to her, she thought I was joking.
But she learned it in a week and gave the shot in one take!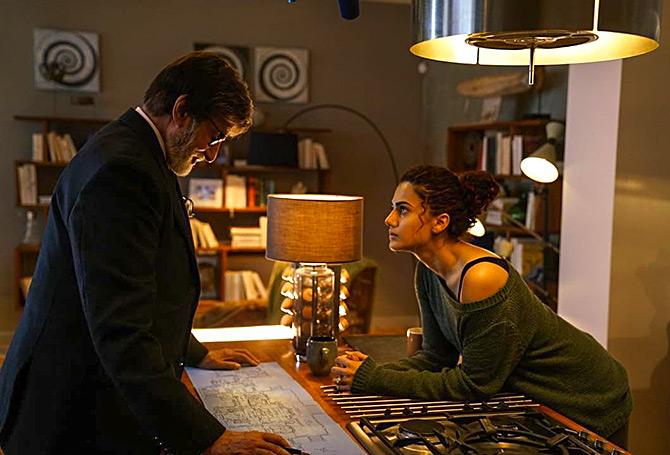 Why are fewer thrillers made in India? Is it because the suspense gets leaked or is it because we lack the skills?
Somebody has to put money in film-making. And if someone is putting that money, then in return, they want that assurance to get their money back.
As a result, people want to play safe.
But nobody knows what 'safe' is.
Basically, there are three things from where you can recover your money back -- music, satellite and box office.
In a thriller, you hardly get a chance to put a song in it.
Because of its edgy content, satellite rights also go down.
Now you are left with only box office, which, in a way, is a risk.
So people generally put their money in movies where they will get revenue from at least music and satellite, and then box office.
But things are changing now.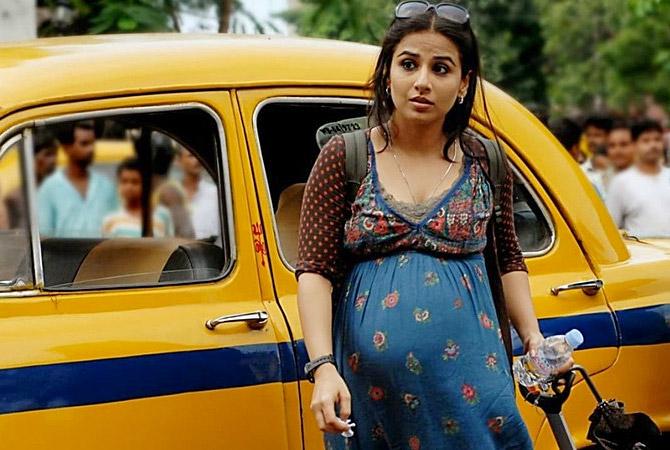 Web series like Black Mirror keeps changing its storyline, so there is no leak on social media. Do you think that is the future of thrillers?
I don't think leaks are a problem.
If it was, why do people still watch Kahaani or The Sixth Sense?
I don't think the climax matters; its journey matters.
The journey of the story should be good because if it is not, nobody will care about the climax.
We underestimate our audience and this is where we go wrong.
Till date, nobody has given out the climax of Kahaani.
No one respects a film more than the audience.
If it's a good film, they respect it. It's we who get scared each time.
What is your favourite thriller?
There are many. I find thrillers fun.
Khamosh, Parinda, Andhadhun, The Sixth Sense, Jewel Thief... are my favourites.