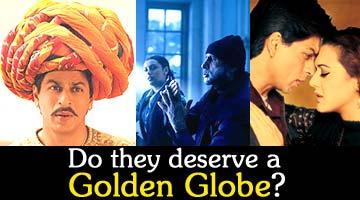 Are Rani Mukerji's stars working overtime? For, all three Indian films in the longlist for Golden Globe Awards have her in a  leading role.
Bachchan, Rani, SRK vying for Golden Globes
The three films are Veer-Zaara (opposite Shah Rukh Khan with an Amitabh Bachchan cameo), Black (opposite Amitabh Bachchan) and Paheli (also opposite SRK with a Bachchan cameo).
Final nominations for the 63rd Annual Golden Globes will be announced on Tuesday, December 13. The awards will be presented in Los Angeles on January 16.
Do you think these films deserve the Best Foreign Film nomination? Which of the three did you like the best? Which one you think can pull off a win? Tell us.