'That will happen and we shall overcome sooner than we expect.'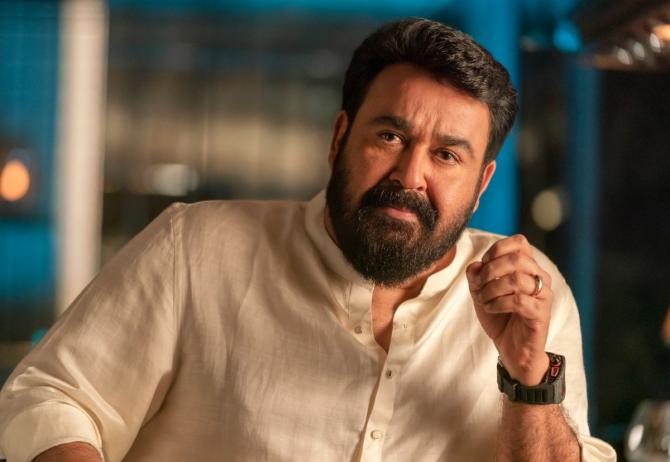 Covid has affected life all over the world and that includes the entertainment industry, a major component of which is films.
According to Nielsen Reports, 3.3 billion cinema tickets are sold in India, the highest for any country in the world.
The Malayalam film industry is comparatively smaller than the other southern language counterparts. But they are noted for their natural and realistic content and aesthetic values.
The industry is now almost crippled and devastated due to the Covid lockdown; it is the worst crisis that the industry is going through.
A slew of films is yet to be released and 60 movies are at various stages of pre-and post-production.
The loss has been estimated at Rs 900 crores (Rs 9 billion) due to Covid. Theatres numbering 629 and 289 multiplexes have been closed.
The collective spend of big movies to be released is estimated at Rs 270 crores (Rs 2.7 billion) and the most prominent among them is the spectacular Marakkar -- Arabikkatalile Simham (Marakkar: Lion of the Arabian Sea); it is a Mohanlal- Priyadarshan team movie of big magnitude and proportions, estimated at a cost of nearly Rs 100 crores (Rs 1 billion).
Theatres in Kerala had guaranteed to run the film for a whopping 21 days and Mohanlal's Drishyam 2, a sequel for his earlier blockbuster Drishyam, was released on the OTT platform and had a record viewing on the first few days of the release through streaming.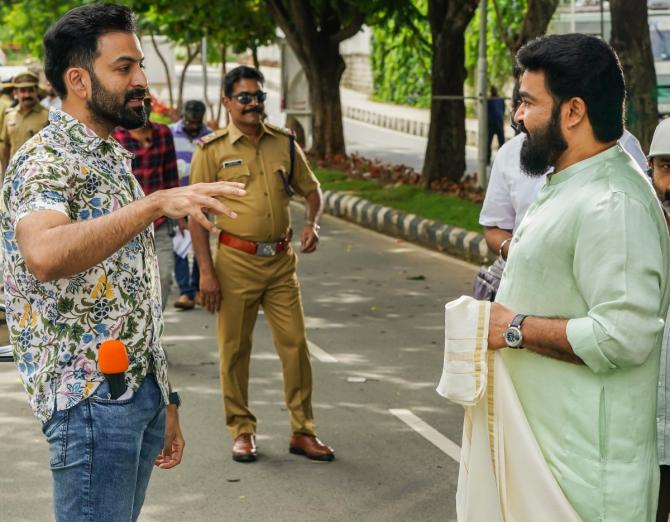 Having acted in more than 360 films during more than four decades, Mohanlal is an actor par excellence with an amazing range and diversity of roles, and nonpareil as an unassuming and simple human being, whose depth of knowledge on any subject under the sun is astounding.
Humanitarian acts that he does to alleviate the sufferings are far from the glare from the arc lights and media. Floods, covid, cancer, his philanthropy has no barriers.
Currently shooting in Hyderabad, for the Malayalam film, Bro Daddy, his production directed by actor Prithviraj Sukumaran, Mohanlal spared some time to share his thoughts with K Kunikrishnan on Covid's impact on the film industry, OTT platforms and why he chose to shoot in Telangana, moving out of Kerala.
In between the tight shooting schedule, he travelled to the UAE to receive the Golden Visa from the Abu Dhabi government.
His perceptions strongly reflect his thinking out of the box and his empathy for the lower unsung heroes of the film industry and society at large.
Mohanlal: Corona has affected the entire world and has adversely touched every section of society, in our country also irrespective of any social or economic stratum.
In the fields of art, dance, music, drama and theatre, music and the entire industry it has been a period of inactivity and the situation is beyond words.
The resultant suffering is enormous, beyond words. But the film industry everywhere is by and large organised, though big films are in the doldrums.
AMMA (Association of Malayalam Movie Artistes, founded in 1994 with a membership of 486, of which Mohanlal is the president), undertook a series of measures to help those in distress associated with the film industry: Onam kits, each worth about Rs 7,000, which could sustain a family for a month, were distributed.
To those, who are needy, without any income, an amount of Rs 5,000 is given every month.
Covid times have forced online teaching upon children. Three hundred tablets have been distributed to them.
There is a looming psychological problem that may affect children who are deprived of their social lives and face to face interactions in classrooms, and the general atmosphere and ambience of schools and other educational institutions.
Society may be flooded with young minds who may have deviant attitudes.
It is an unprecedented situation that has to be reckoned with.
We all should be aware of this. It is a problem that requires out of the box solutions.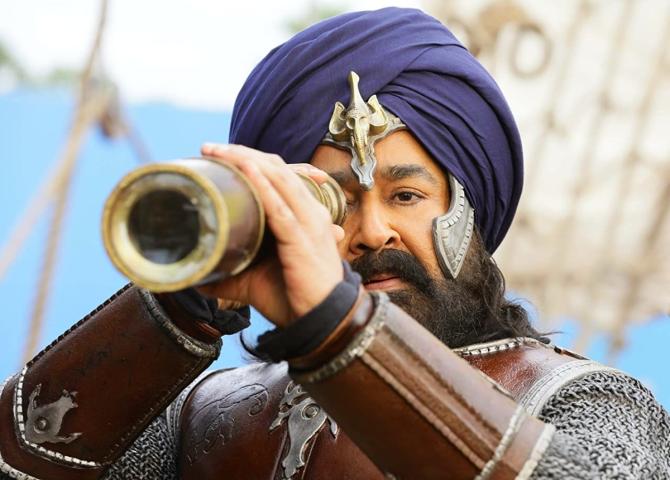 During 2021 nearly one hundred Malayalam films have been censored and three fourth of them have been directly released on OTT platforms in the absence of theatre shows. The future of cinema vis a vis OTT/ streaming?
Cinema is a big-screen medium. Production technologies have changed enormously from the past and opened up a whole new world to production techniques: Both during production and post-production.
OTT is definitely a big evolving market for films, outside satellite television channels and other devices.
The industry should wait and watch the economy of scales work out.
A good number of movies released through streaming are specifically made for OTT platforms and keeping that audience in mind.
Assessment of viewership is done based on hits on the site. Rating of films is also done on this basis.
Cinema per se is a big screen medium and it will come back.
Marakkar: Arabikadalinte Simhamis a big-budget period film in Malayalam. It cannot be enjoyed on the small screen through OTT platforms; it is a movie which has a commitment of minimum 21 days' run on nearly 600 screens.
Hence, we are patiently waiting for the opportune time for release.
That will happen and we shall overcome sooner than we expect. Cinema has to come back to the theatres.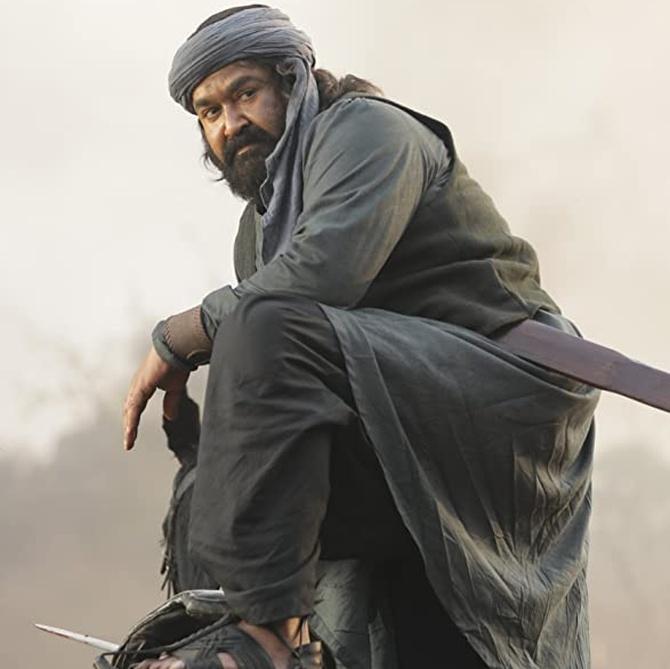 A number of Malayalam films are now being produced outside Kerala. Your own production is happening in Telangana.
Restrictions due to Covid make it impossible to shoot a film in Kerala.
There has to be a minimum number of professionals including set erection, props, sound recordists, makeup persons, extras, light boys, camera professionals, directorial persons and the cast, stars and director.
Many of the supporting teams are hired locally and, in this process, small technicians from Kerala lose out sadly!
Hyderabad is a film-friendly city and Hindi, Telugu, Tamil and Kannada films are also shot in Hyderabad apart from Malayalam.
Feature Presentation: Rajesh Alva/Rediff.com