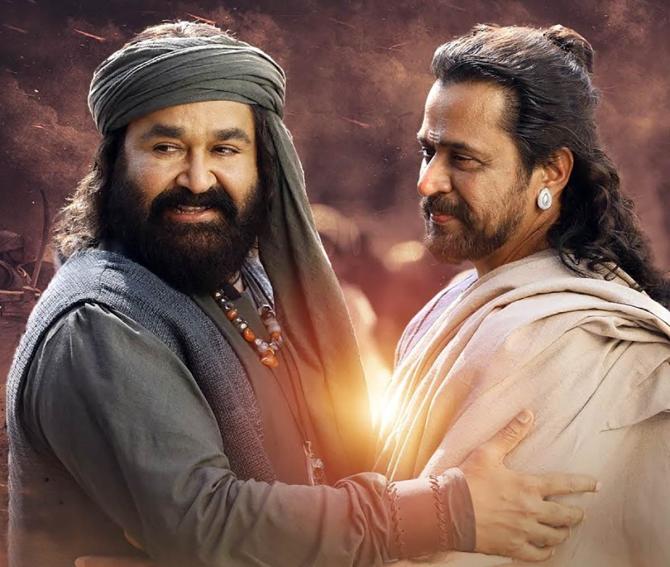 Mohanlal has done 29 Malayalam films with prolific director Priyadarshan. One of them Marakkar: Arabikadalinte Simham is yet to be released.
Now, they have moved on to their next film.
"It is the story of a boxer, his rise to fame and then his fall. Mohanlal and I have done all kinds of films together, but we have never done a sports film. I've always been fascinated by (Martin) Scorsese's Raging Bull, so you could say this would be our Raging Bull," Priyadarshan tells Subhash K Jha.
For the role Mohanlal will have to lose at least 15 kilos.
"And then gain it all back, and add at least 10 kilos to show the aging out of shape boxer. Would he be able to do it? Of course, he will! Is there anything that Mohanlal can't do?" asks Priyan.
As for Marakkar: Arabikadalinte Simham, Priyadarshan reveals release plans.
"We were supposed to release on August 12, but with COVID raging across some states, it seems unlikely. But we will release it in theatres only. The Kerala Film Distributors Association have promised to give us a three-week window whenever we release Marakkar: Arabikadalinte Simham."