'We share everything with each other.'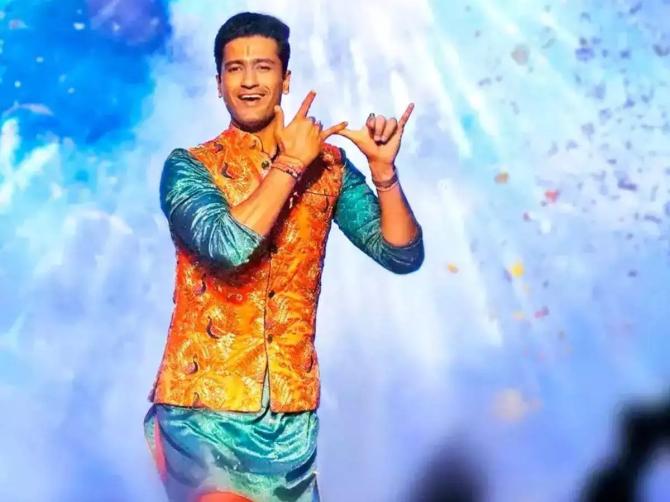 Vicky Kaushal seems very excited about his upcoming drama, The Great Indian Family.
"It is a small town-based film. The simplicity of small towns is their innocence. Their happiness and sorrow and how they deal with it is an inspiration to everyone," Vicky says.
"In every Indian family, where there is love, there is conflict. When there is conflict, how does the family resolve it? A lot of revelations and hidden secrets come up."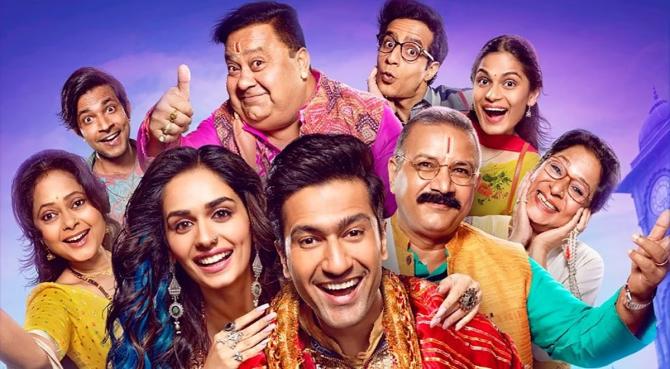 Playing Bhajan Kumar was a new experience for Vicky and he explains why: "When I heard the script for the first time, I was told that Bhajan Kumar is a rock star from the city of Balrampur. I thought it was a very cute combination that he is a rock star, a desi version, who makes you awaken."
"This will be something new, as someone who wears a dhoti-kurta will become a rock star. He is a very innocent and lovely character.
"Being a rock star, he enjoys all the perks, but feels like I'm not just a rock star in one place; it's my home. You are the house's rock star. It was a lot of fun to do the song Kanhaiya Twitter Pe Aaja."
Vicky also spoke about working with his co-actors in the movie: "Those who have watched you from the very beginning, when I get to work with them, it feels like a victory for me. I still learn from them."
"When we used to work in a theatre group in Bombay, the theatre group Ranya Theater Group was started by Kumud Mishra and Manav (Kaul). At that time, he used to do rehearsals, organise our workshops, direct us... Since then, I fondly call him Kumud Kaka. So I feel so good today that I am getting a chance to work with those from whom I have learned."
The other reason Vicky chose this film is because "I was hoping for a light film because after doing Sardar Udham, one gets a little bit of saturation and exhausted. This film came at the right time."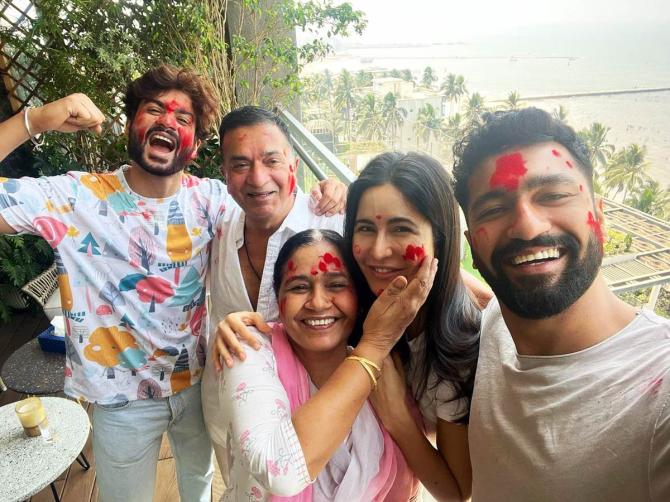 "My father (Action Director Sham Kaushal) has always been the pillar of strength. I have always kept a humorous reality in front of him. Papa has always given us a reality check," says Vicky.
"He doesn't say anything just to please me. He always tells me that son, whatever you are doing, do it with true dedication and hard work. And he tells us that if you are getting love, then keep bowing down and focus on work."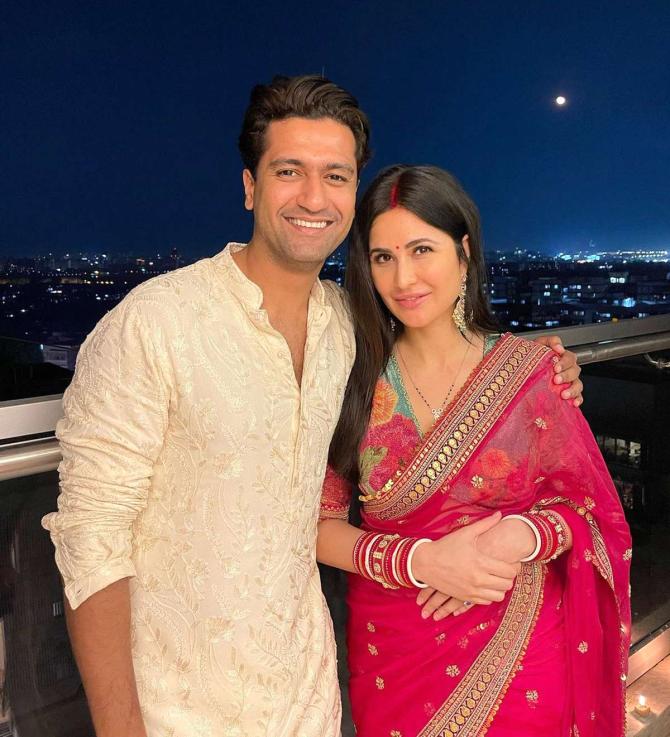 And his superstar wife, Katrina Kaif?
"Earlier, I loved white butter and parathas, but now Katrina loves them too. Earlier, I did not understand pancakes, but now, I like pancakes. So we share everything with each other."
Helmed by Director Vijay Krishna Acharya, The Great Indian Family releaseS in theatres next Friday, September 22.