A messy masala about an antihero bolstered by tons of whimsy, controversy and high drama, Khalnayak's hype is stuff of history. Sukanya Verma celebrates 30 years of this blockbuster.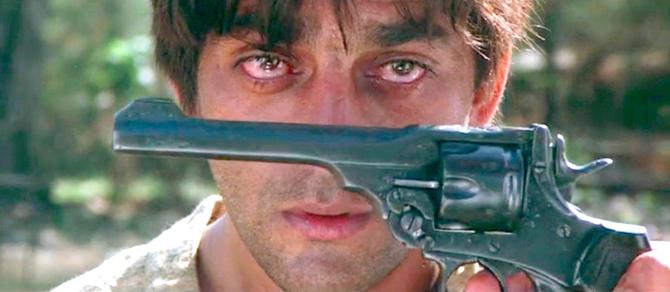 1993 was a fast and furious year in Bollywood.
Amidst the disaster of Roop Ki Rani Choron Ka Raja and clash of the undistinguishable multi-starrers Kshatriya and Parampara, the audience found itself rooting for Sunny Deol's dhaai kilo ka haath (Damini) and Govinda's double trouble (Aankhen) as ardently as Shah Rukh Khan's K-k-k-kiran obsession (Darr) and 'Haar ke jitnewala' avenger (Baazigar).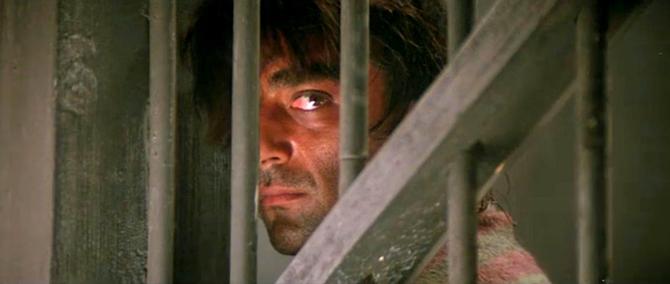 It was time for an edgier, volatile leading man whose comfort in glorified villainy would challenge the can-do-no-wrong hero to look beyond his cookie-cutter image and smug ideals.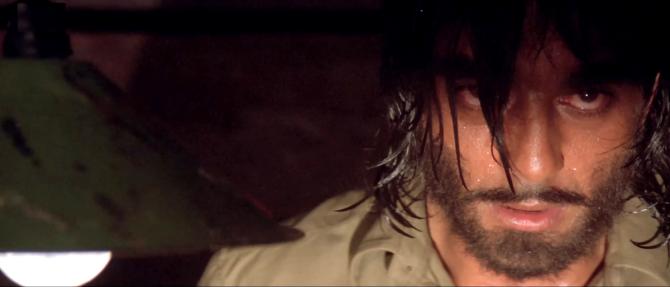 Released in the same year, Subhash Ghai's Khalnayak, starring Sanjay Dutt in the title role, is a forefather of this trend.
A messy masala about an antihero bolstered by tons of whimsy, controversy and high drama, the blockbuster's hype is stuff of history.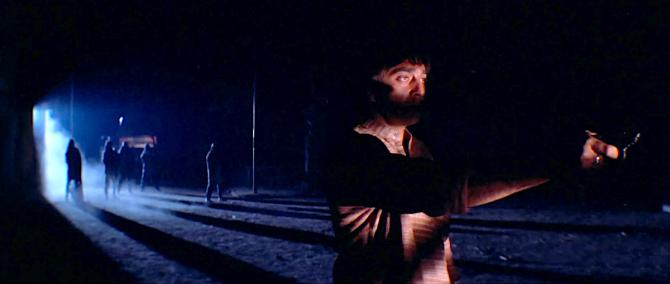 Back then, a Ghai extravaganza spelled box office gold. With a spate of hits (Hero, Karma, Ram Lakhan, Saudagar) behind him, Khalnayak's success appeared a foregone conclusion.
Having top stars like Madhuri Dixit and Jackie Shroff along with Dutt in his prime didn't hurt.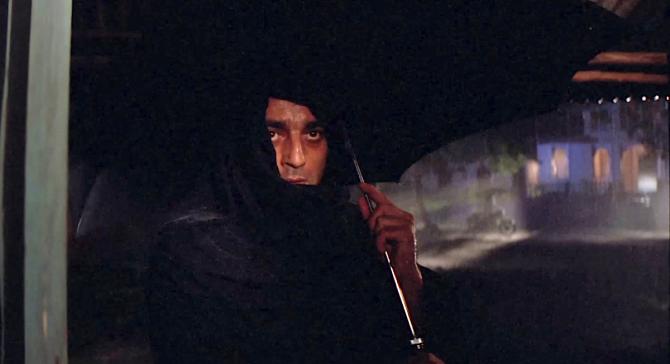 Little did anyone realise the irony of playing devil's advocate would tempt fate so badly.
A few months before its arrival in theatres on August 6, cops arrested Dutt on charges of possessing a AK-56 rifle, a 9mm pistol and some ammunition and, subsequently, destroying them.
Even in the absence of social media, all hell broke loose as his connection to Mumbai's 1993 serial blasts portrayed him a real-life khalnayak before the world.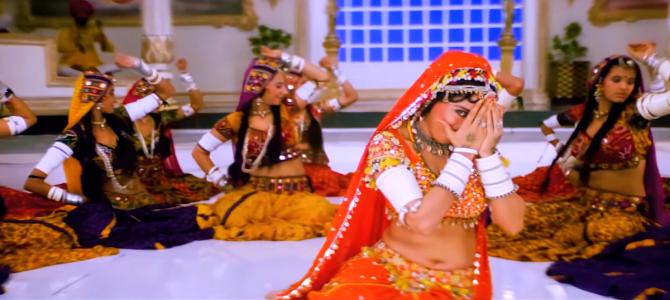 Showman Ghai's worries didn't end here.
Khalnayak's catchiest chartbuster Choli Ke Peeche Kya Hai antagonised the moral police to no end.
Dubbed obscene for its suggestive lyrics penned by Anand Bakshi, the Laxmikant-Pyarelal-composed and Saroj Khan-choreographed number received tremendous flak for what would be hailed as an iconic dance years later.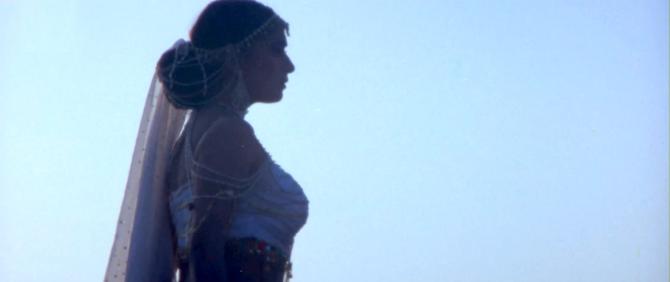 Would Khalnayak be as relevant if not for the controversies?
On its own, it's quintessential masala that believes in the power of pardon and rehabilitation from inside its precious bubble of escapism and entertainment.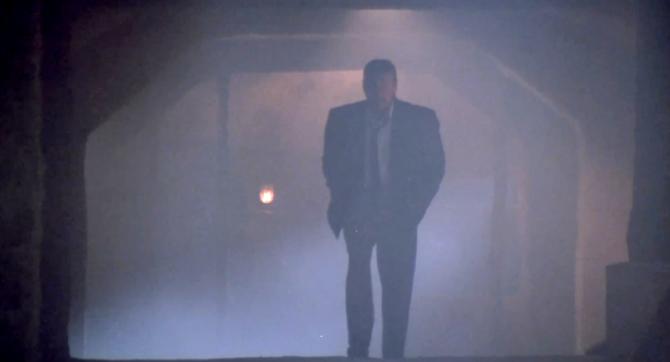 If Jackie Shroff's Ram is a picture of virtue and valour, Sanjay Dutt's Balram aka Ballu is his complete antithesis.
Though they attended the same school, their set of values and learnings are diametrically opposite. Orphan Ram doesn't take the gift of life and love for granted while Balram's excessively indulgent mother (Raakhee) and shady politician and mentor Roshi Mahanta (Pramod Moutho) have taught him to believe he can blur the lines between right and wrong.
When their paths cross again years later in prison, cop Ram and crook Balram's faceoff underscores one's hope and another's hopelessness.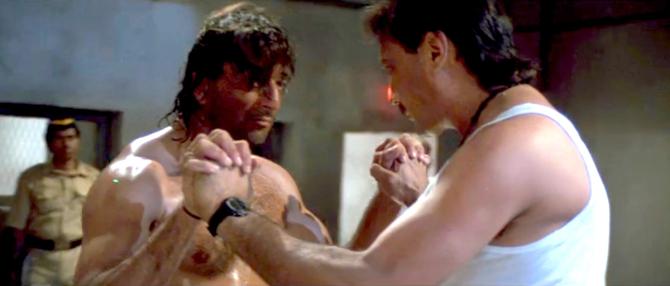 Too wicked to be a hero, too misguided to be a villain, Ballu is in desperate need of a moral compass after he flees jail to join his boss.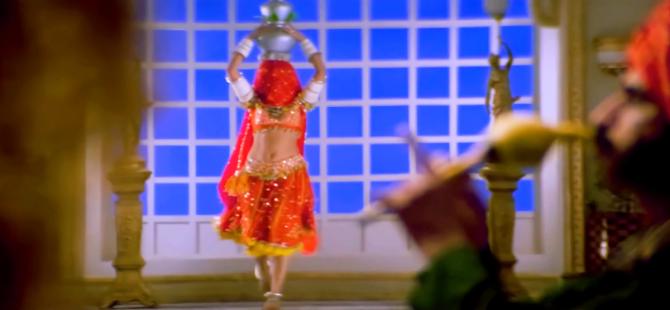 Enter Ram's feisty policewoman girlfriend Ganga (Madhuri Dixit).
One glimpse of her tantalising choli queries is enough for him to add Ganga to his ragtag group.
Over the course of fun and games, quarrels and truces, they develop a fond equation that's important enough for Ganga to take the fall for a terrorist and Ballu to vouch for her honour in court in its far-fetched climax.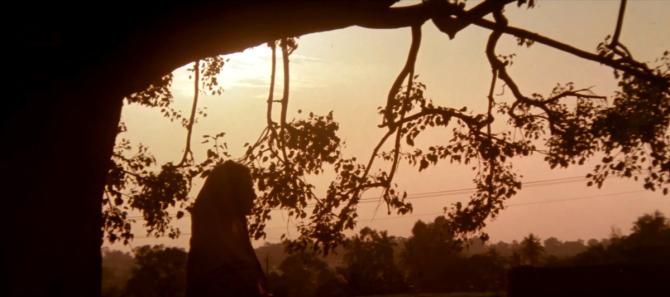 A dollop of the Ramayan, a sprinkle of Mother India, a dash of Do Aankhen Baarah Haath, all seasoned in classic Subhash Ghai spices replete with his fondness for lavishly staged songs, sprawling landscapes, dramatic scenes in courtrooms and cells, adventurous road trips and confrontations between cops and crooks, mothers and sons, Khalnayak packs in a hotchpotch of a screenplay filling up its nearly three hours long running time.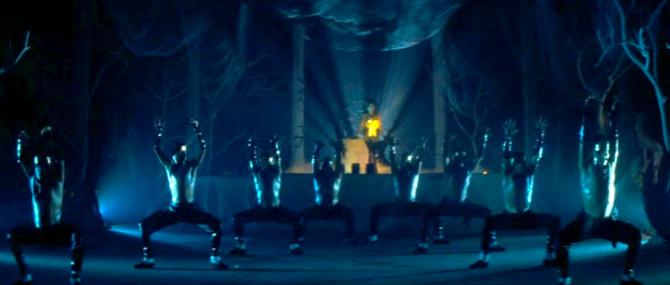 Thirty years later, it's a bit of a stretch.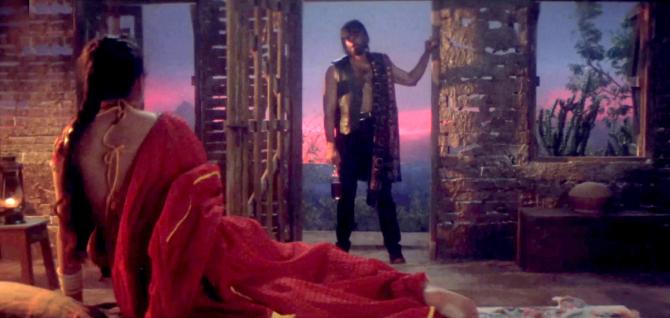 You'll find loopholes the size of leopards.
The same Ballu that super cop Ram has no clue where to look for is found by his beloved Ganga in a jiffy.
To add to his embarrassment, Neena Gupta's dancer character later informs how they performed mujra in a dozen homes before they got lucky.

Ballu would be apprehended within an hour into the movie if Ghai wouldn't force Ram to play dumb and let him take off with Ganga.
Its as though both Ram and Ganga miraculously surrender all common sense around the guy. Ballus daddy issues, reckless rebellion and shift to the dark side, too, are feebly established.
His brainwasher, Roshi Mahanta, gets one catchy line -- 'Hota hai, chalta hai, duniya hai' -- but doesn't have the heft to truly pull off a Sith Lord conspiring Anakin Skywalker's descent into Darth Vader.

Ballu's cohort revealing Roshi is behind his sister's death at the tail end of the movie, Raakhee likening her killer son to Jesus Christ, Ganga telling Ballu she respects him few scenes after he threatens to slash her face with a blade, responsible Ram ravaging the prison kitchen to engage in a muscle match with baiter Ballu, Khalnayak is as confounding as it gets.

Nevertheless, Ghai scores high on quirk, style, an infectious background score and Ashok Mehta's sublime cinematography.
A master of lighting and composition, silhouettes and sunsets, Mehta draws attention to the exceptional facets of an otherwise conventional storytelling in his moody frames and subtly crafted imagery.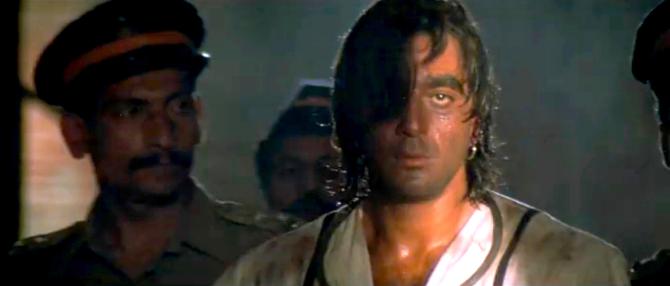 There's a curious attraction around Ballu and Ganga's relationship that treads on friendship and flirtation but seeks understanding and acknowledgement.
A raw, unhinged quality marks Dutt's performance as he surrenders to the idea of brash desire and blind bhakti.
Scruffy hair, unshaven looks, piercing gaze, explosive intensity -- his raging eyes, volcanic temper and oddball humour evokes daddy Sunil Dutt's wrath and vulnerability in Mother India.
And so when he flamboyantly proclaims Nayak Nahi Khalnayak Hoon Main in his monochrome suit featuring a tiny red heart brooch, what comes through is a poor little rascal's pity party.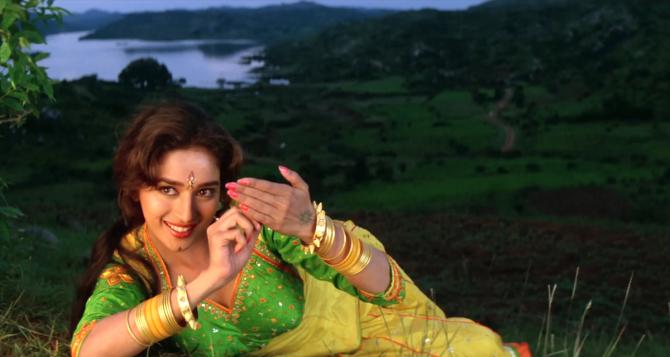 Khalnayak is at its best when accommodating his wildest impulses as well as Ganga's.
Few actors play on their sensuality and sass as intelligently as Madhuri Dixit.
She knows the power of her seductive steps but it's her less-explored wacky side, like the antakshri sequence with Ballu's minions or her reaction to the Choli Ke Peeche parody by Dutt and Co that make her the real badass in Khalnayak.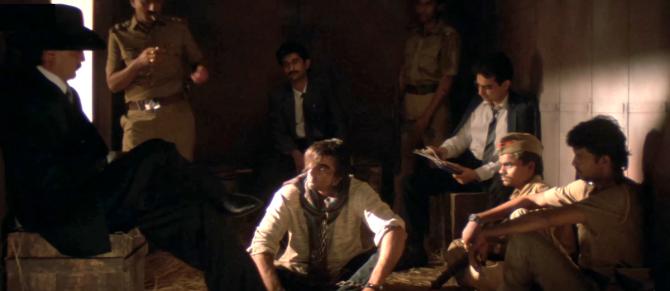 On the other hand, Jackie Shroff's soft spoken, serene demeanour is a perfect fit for Ghai's Ram whose sympathetic stance is at complete odds with today's cancel culture.

Three decades later, everybody knows the answer to Choli Ke Peeche Kya Hai and the Khalnayaks on screen have moved on to bestow jadoo ki jhappis.