'She was the captain of the ship, so she had to handle every character well.'
'She took care of everyone.'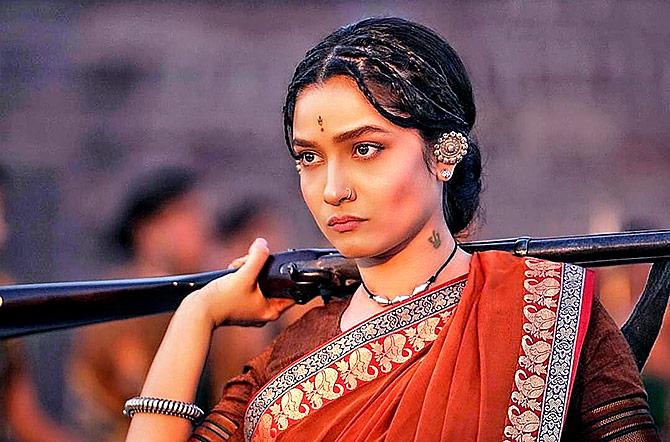 After ruling television for six years, Ankita Lokhande does well in her movie debut, Manikarnika: The Queen of Jhansi.
Starring Kangana Ranaut, the film has seen more than its share of controversy, but the box office is treating it right.
What made Ankita pick this period drama for a movie debut?
"I got really attracted to the character Jhalkaribai and the film's story," Ankita tells Rediff.com Senior Contributor Rajul Hegde.
"I did my research on her, but I didn't get much information. Krish, who was my initial director, and later Kangana (who took over as director) and the film's writer Vijayendra Prasad worked a lot on the character and help me understand her," Ankita says about the "unsung hero".
Since not much is written about Jhalkaribai, she had the freedom to interpret the character in her own way. And she connected with her as well.
"She was loyal, brave and committed to the country. I brought a lot of myself into her. I am also mentally strong like her and can handle any situation in my own way. The war sequence was taxing, but I managed to pull it off," Ankita says.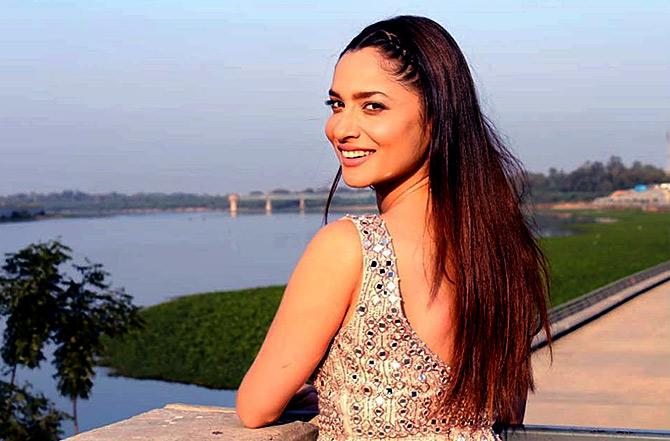 Wasn't she worried about the length of her role since Manikarnika was all about Rani Laxmibai and Kangana was playing the main lead?
"Yes, the film is all about Manikarnika and she is the hero. But when you do a period film, every character is important," she says.
"I never thought about the length of my character. Since not much is known about Jhalkaribai, I thought this was an opportunity to show who she was. When people connect with the character, they will love her. I am okay if it is all about Manikarnika, but people will love Jhalkaribai too."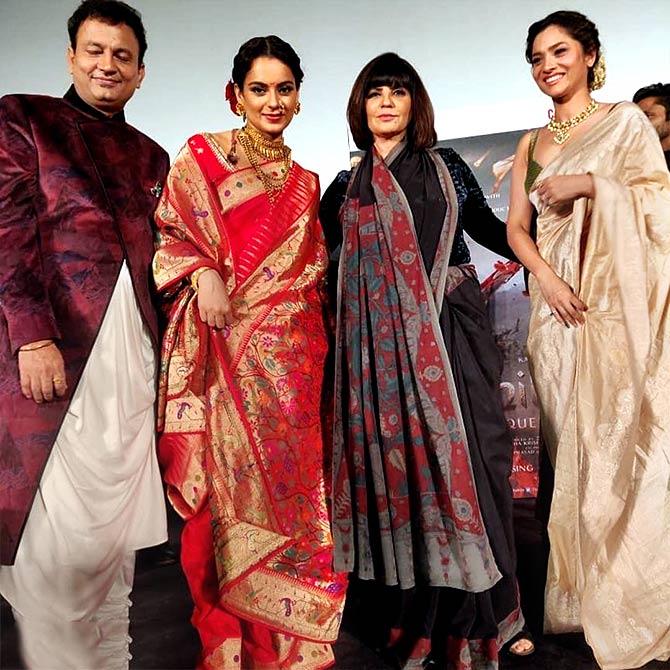 Was Kangana a taskmaster? Was it tough working with her?
"Kangana has done a fabulous job as a director," gushes Ankita. "I don't think she is a taskmaster; she is passionate and disciplined about her work. She was hands on as a director and everyone knows how good an actor she is. It was a tough job to do both, but she pulled it off very well."
"I wouldn't call her a tough director, but she was into it," Ankita adds. "As a director, she would explain the scenes and expect certain things. As a co-actor, she was very supportive."
Kangana's stepping in as director made Sonu Sood walk out of the film.
"This is a free country. Everyone has their own choices and decisions. I don't know why people left the film; I don't want to comment on that. But she is nothing like what people perceive about her. She is a confident and secure actress."
"She was the captain of the ship, so she had to handle every character well. She took care of everyone. Kangana and I became really good friends during the making."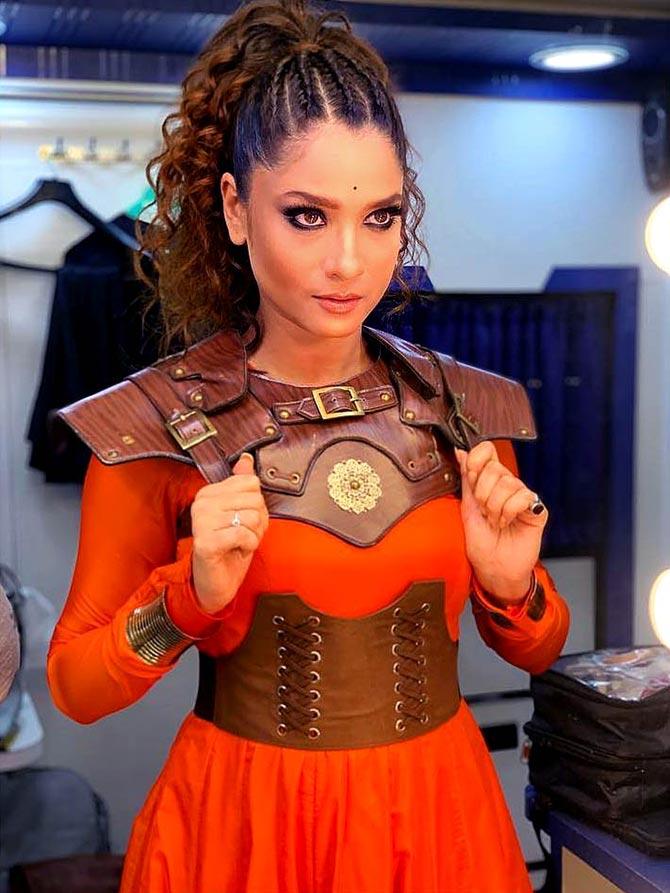 There have been claims that the supporting roles were edited out. Was her role chopped too?
"I was not worried about the screen time. You should be confident about yourself. If my screen time was just five minutes and I stand out, that's fine. It is okay for me not to be present throughout the film," she reasons.
Does she hope her movie character becomes as popular as her telly character Archana in the television show, Pavitra Rishta?
"I am okay whether people call me Archana or Jhalkaribai. I need their love and support. TV is like my home because I gave six years to that. Now, I want to concentrate on films."
Ankita hopes to do a film like Simmba!
"Maybe Lady Simmba," she says with a laugh. "I like those Dabangg type of characters."
She is a fan of Salman Khan's and hopes to work with him someday. Him, and Sanjay Leela Bhansali.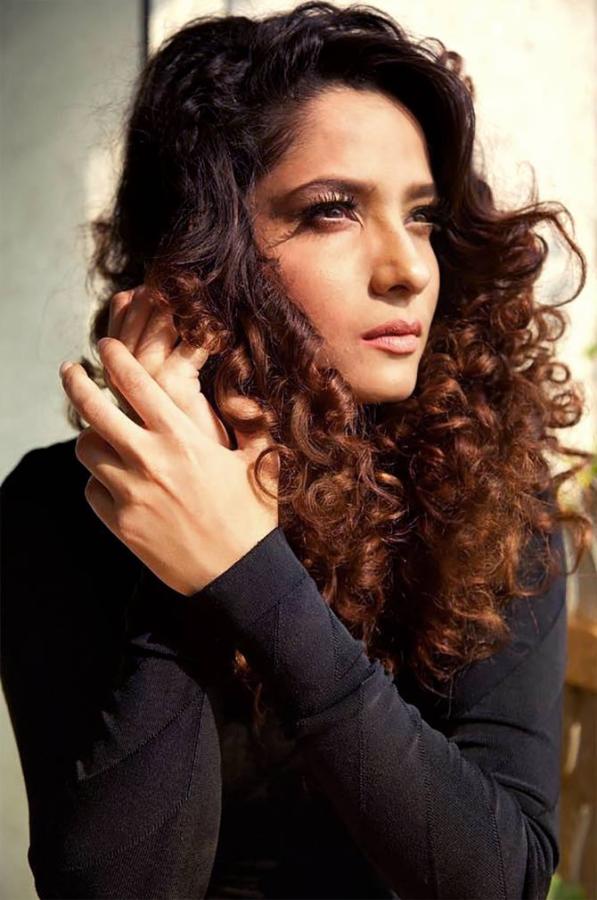 When former boyfriend Sushant Singh Rajput complimented Ankita on her first look in Manikarnika on social media, it made news. What kind of equation do they share?
"Everybody was appreciating me on social media; he did the same," Ankita shrugs. "I thanked him; it was a good gesture. I have appreciated his work. He has been the best in every film. This is the only equation I have with him. We are not on talking terms."
Does she plan on getting married anytime soon?
"I do have someone special in my life, but I will not get married anytime soon," she says. "I want to focus on my career."