Have you seen these amazing behind-the-scenes pictures?
Kangana Ranaut may be the face of Manikarnika: The Queen Of Jhansi, but there has been an army to support her in the endeavour and make her look as regal and royal as she does in the film.
The secret behind her fabulous royal robes in the film is Neeta Lulla, and Neeta's Instagram feed is a treasure trove of amazing pictures of how she managed to achieve the feat.
Even the smallest details was put together very painstaingly by the designer and her team.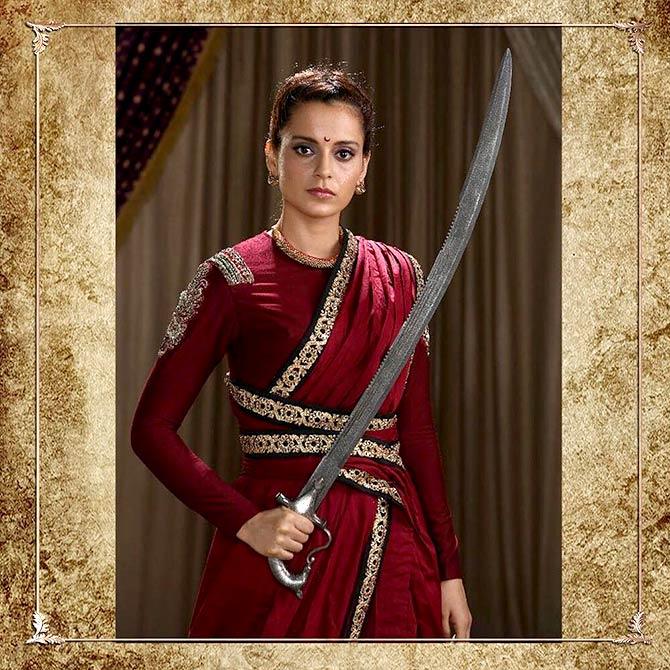 Kangana unleashes a furious bloodbath in the film and Sukanya Verma gives her the thumbs up.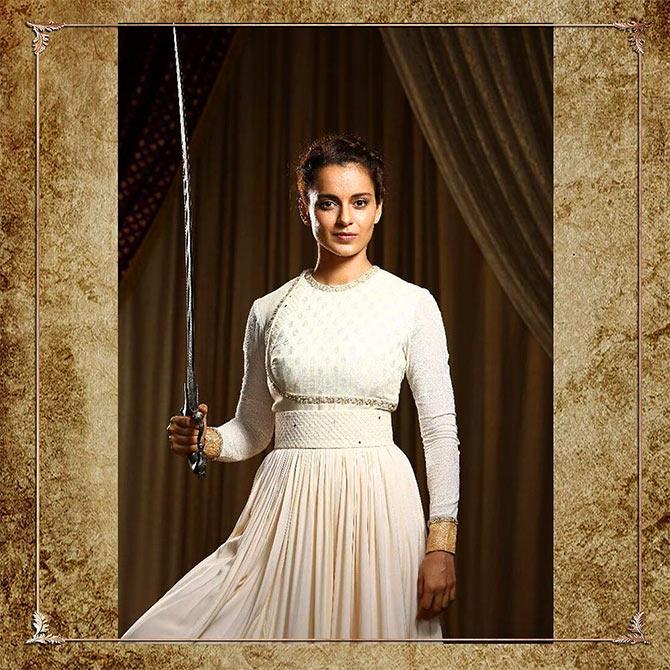 'From sketch to fabric for a look test.. we love some .. we reject and rework some to create magic on the big screen,' notes Neeta.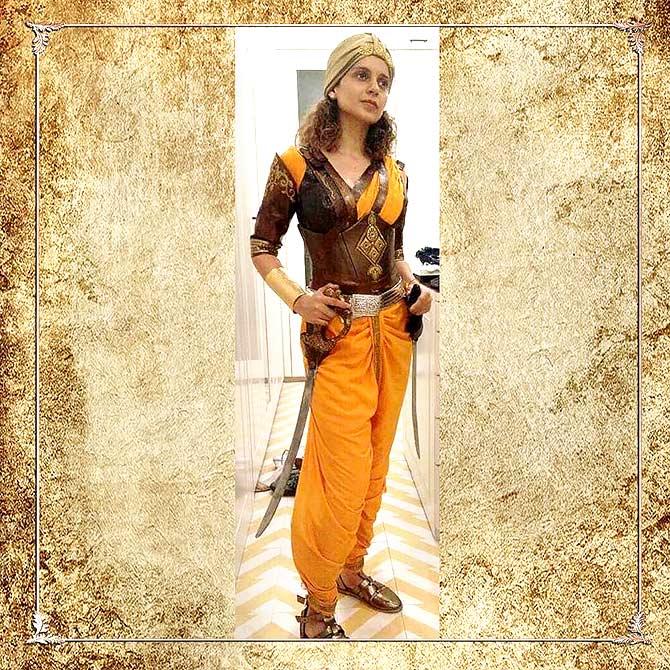 Yet another look from the film.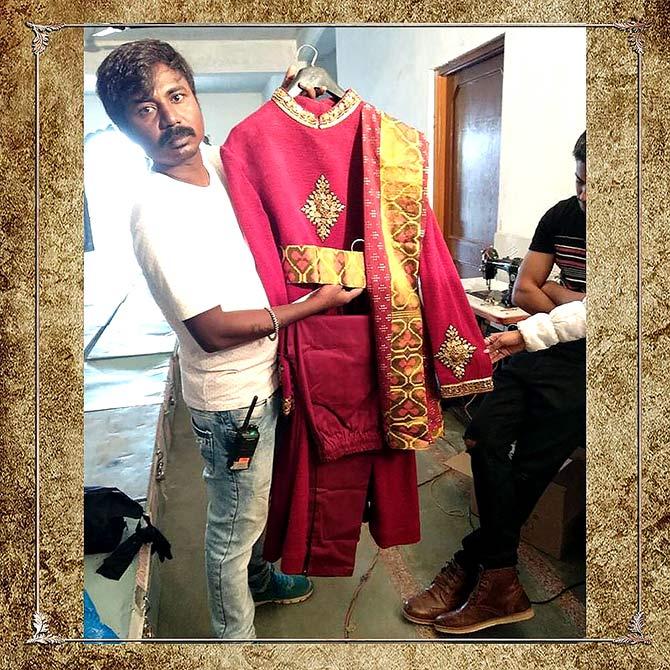 A worker shows off a costume used in the film.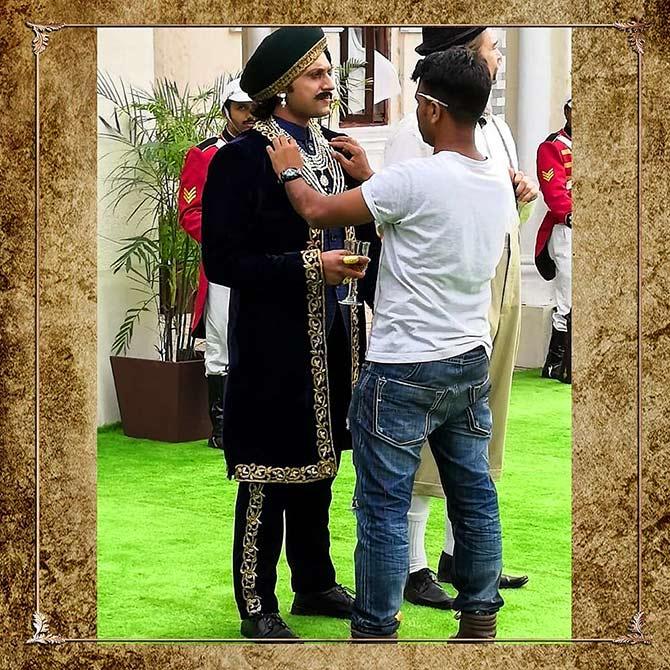 Mohammed Zeeshan Ayyub, who stepped into Sonu Sood's role, gets his finishing touches.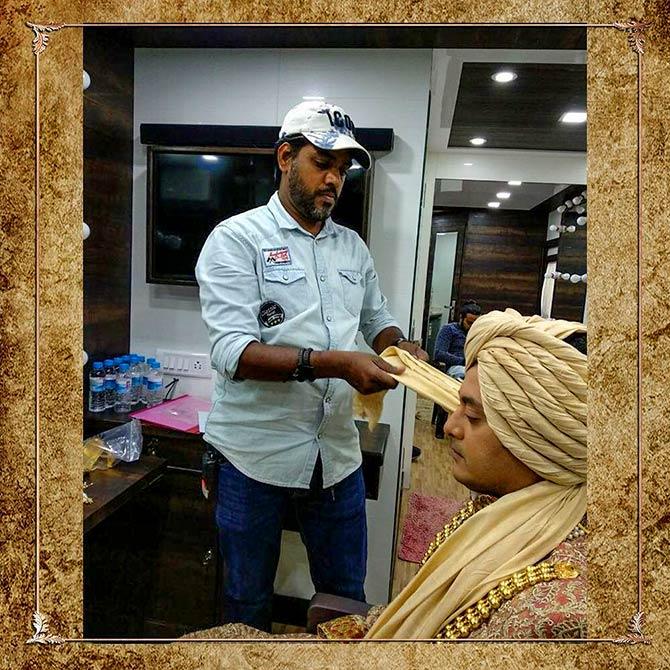 Jisshu Sengupta, who plays Kangana's husband Raja Gangadhar, gets his turban on.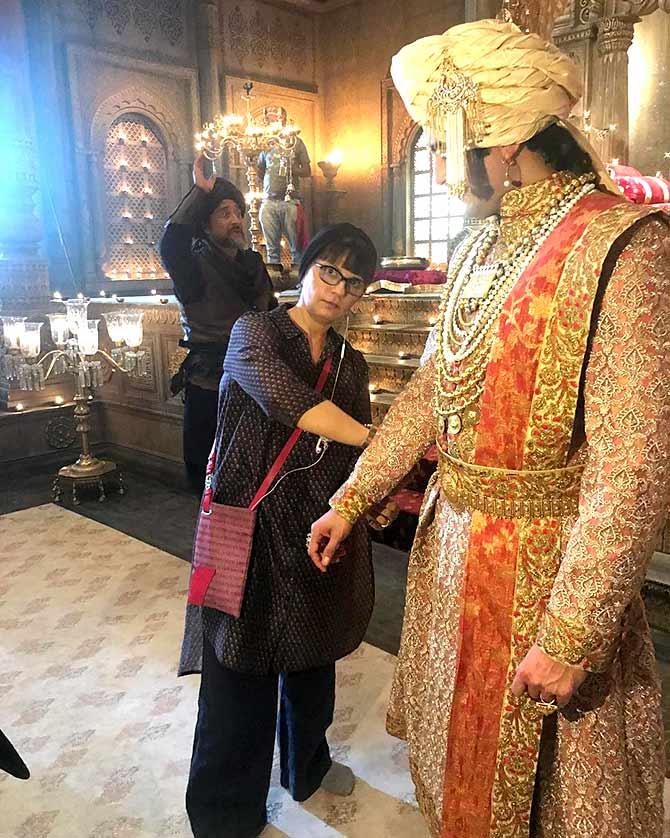 Neeta helps him with his royal attire.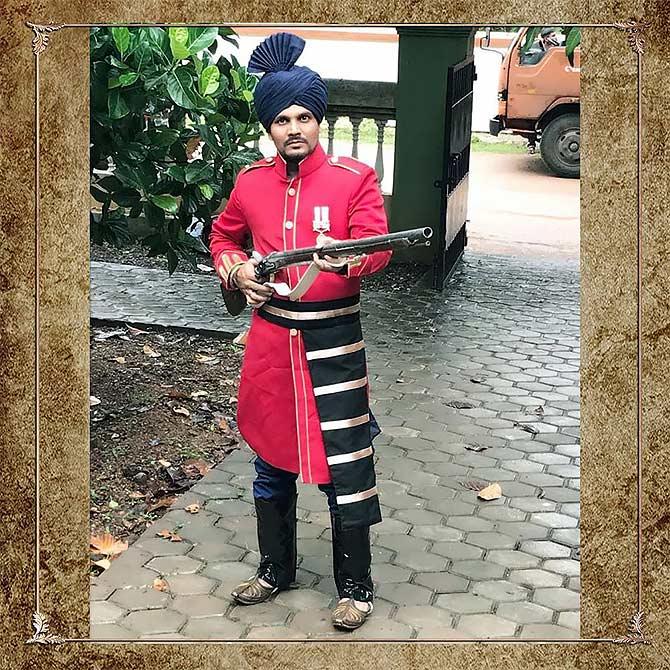 A soldier gets ready to take aim.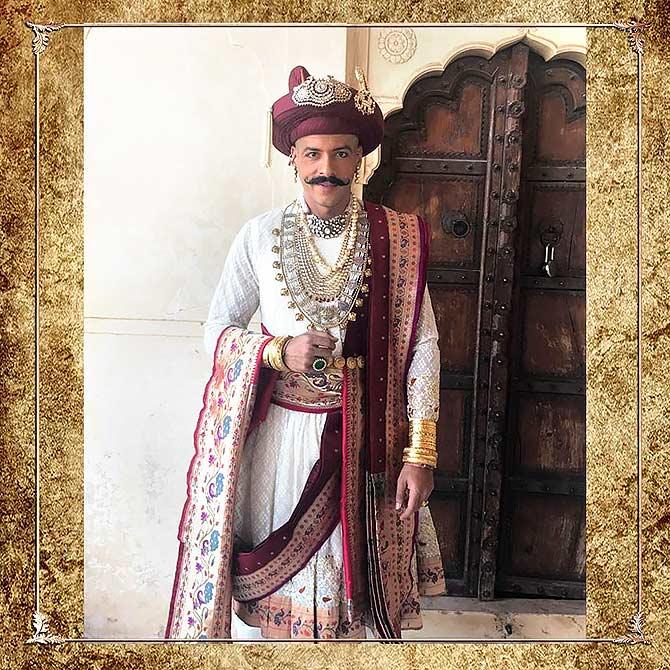 Nihar Pandya gets ready for his movie debut.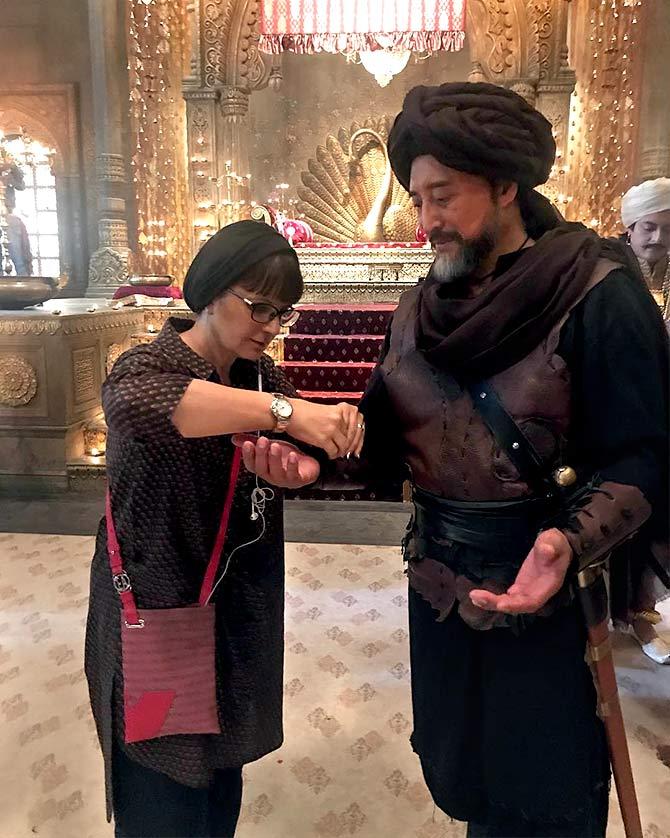 Neeta helps Danny Denzongpa into his costume.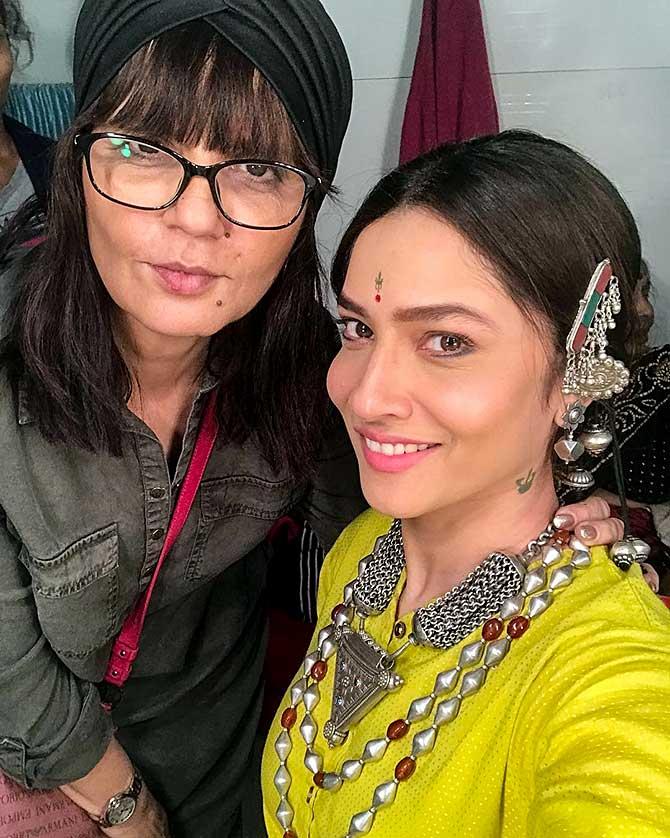 Ankita Lokhande makes her movie debut with Manikarnika.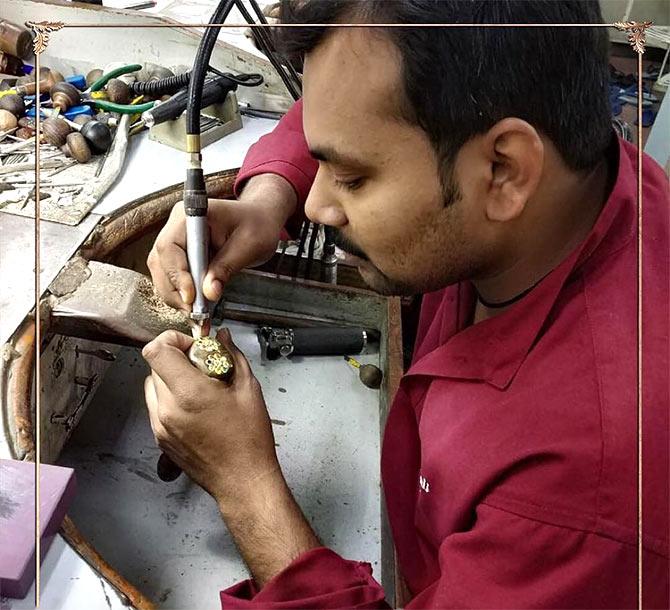 'Decoding the bridal jewellery that took two days to put into structure of design and visit frequently to interact with the team of designers, we did a lot of research together, they went back to their archives and had deep discussions about the look and setting especially for the wedding sequence for Kangana,' reveals Neeta.
'A special head ornament (Mundavalya) with pearls was created for Kangana's wedding look, which is considered the most auspicious jewellery in Maharashtrian weddings. Also lot of layering is done, be it with the set of head ornaments or multiple neckpieces to pull the look together.'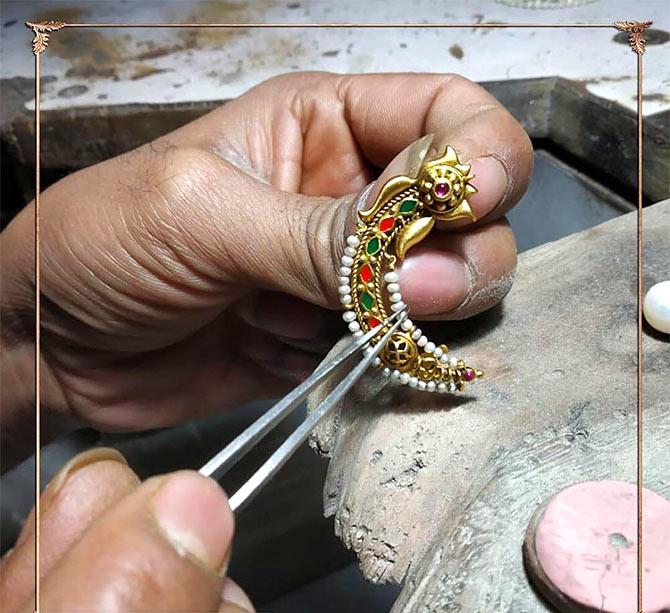 Neeta credits Amrapali Jewels and says the jewellers worked tirelessly to bring Manikarnika to life.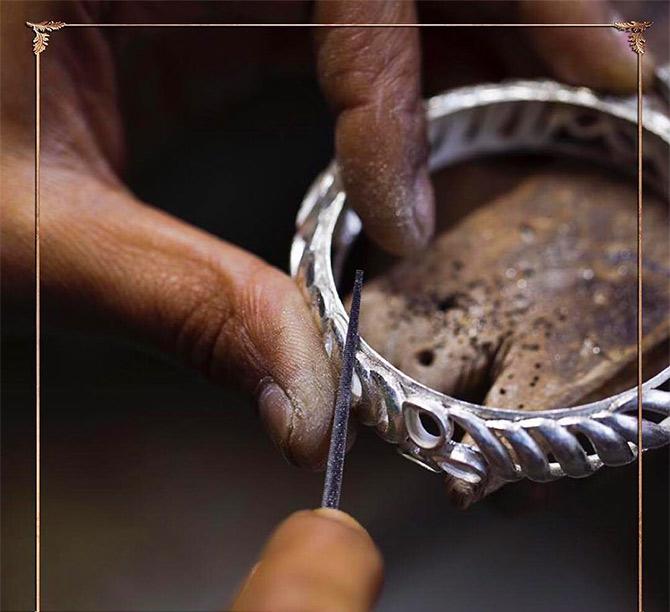 'Every single pieces has been handcrafted by the best of Amrapali craftsmen with the custom cut stones. From royal sarpechs, delicate hair and nose pins with filigree work to extravagant head ornaments, the jewelry was meticulously handcrafted in gold plated silver studded with semi-precious and precious stones,' she writes.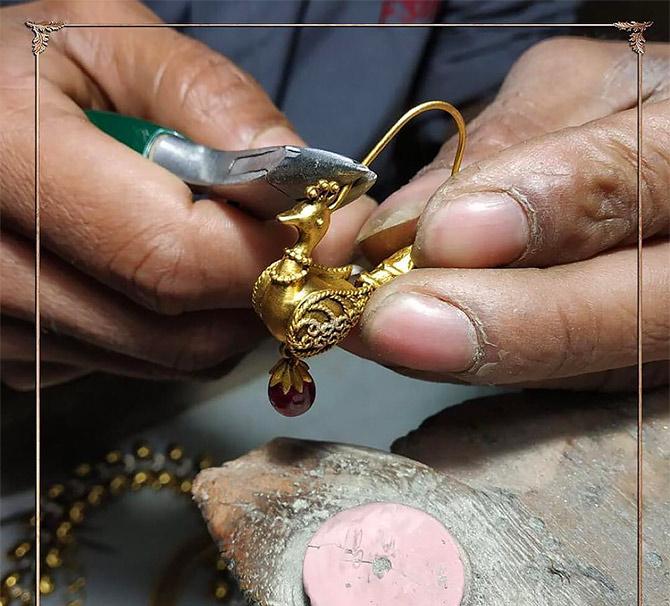 Aren't these pieces pretty?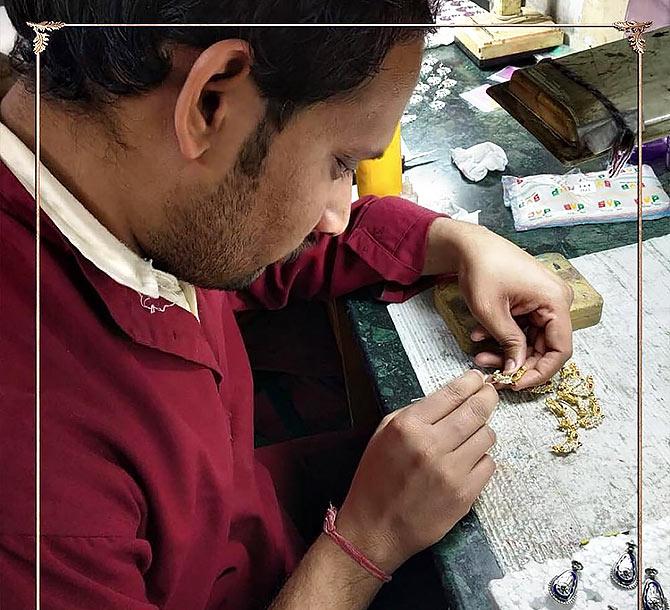 An artisan works on the delicate pieces.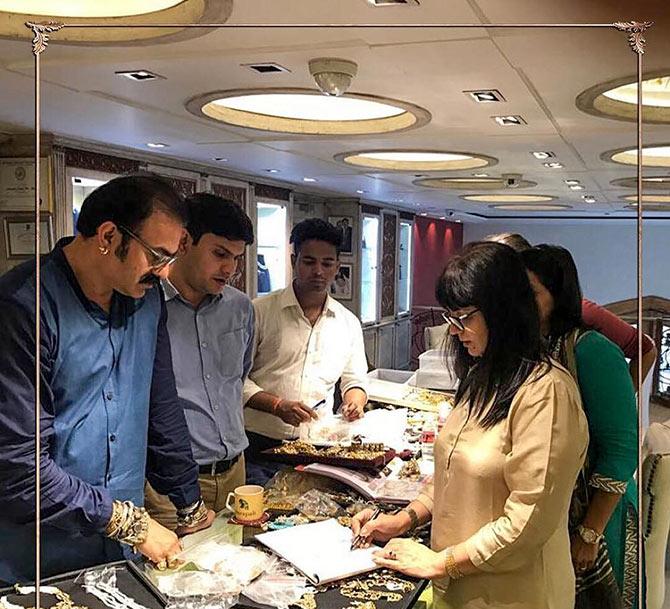 Neeta worked tirelessly with her team.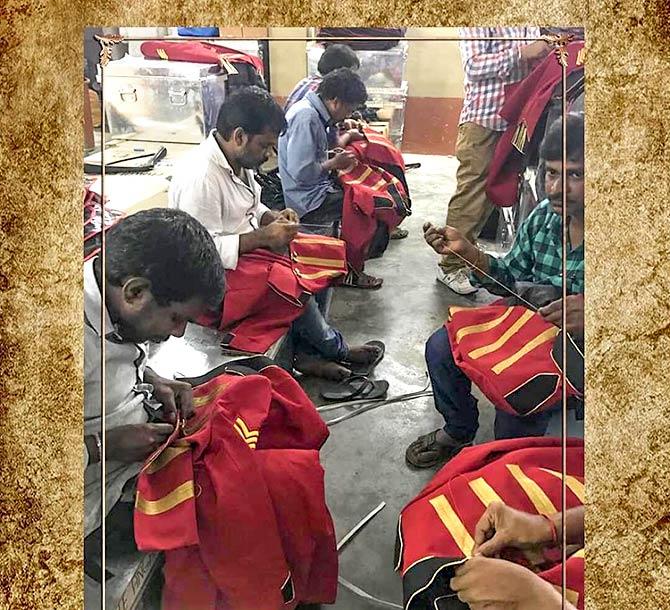 Workers work on the outfits needed for the film.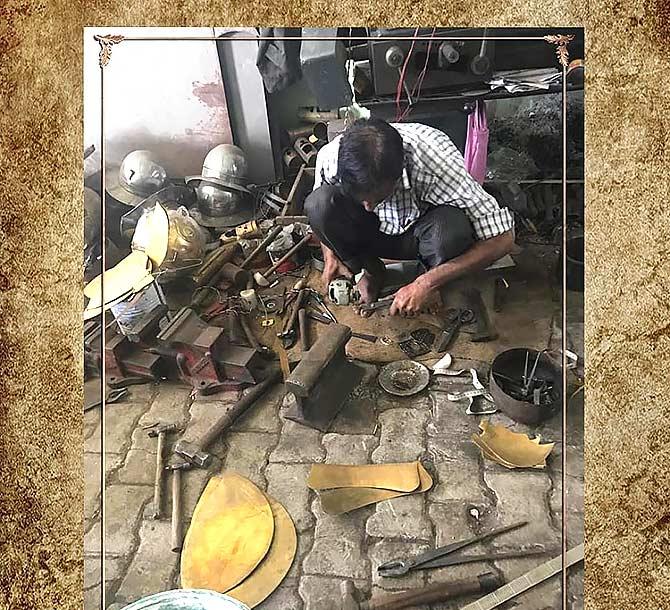 Who said Bollywood was all about glamour? This is the real face of movie-making.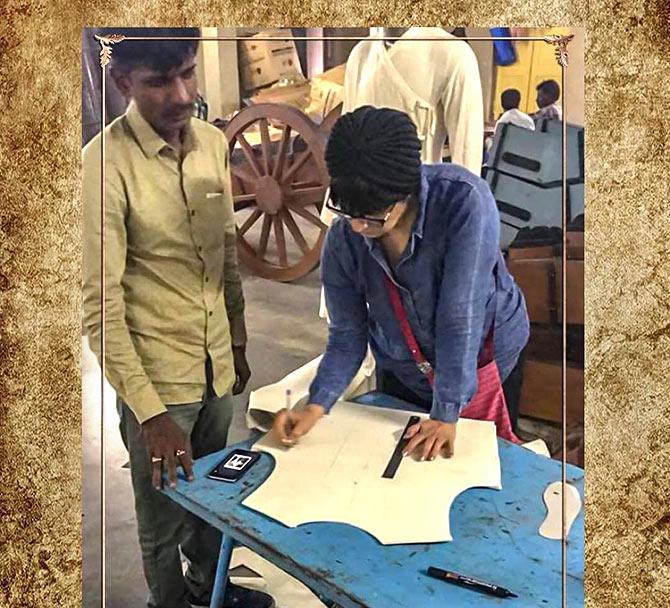 'Hands on Effort, extensive fabric procurement and intensive research and a beautiful script brought about the look for Manikarnika,' says Neeta.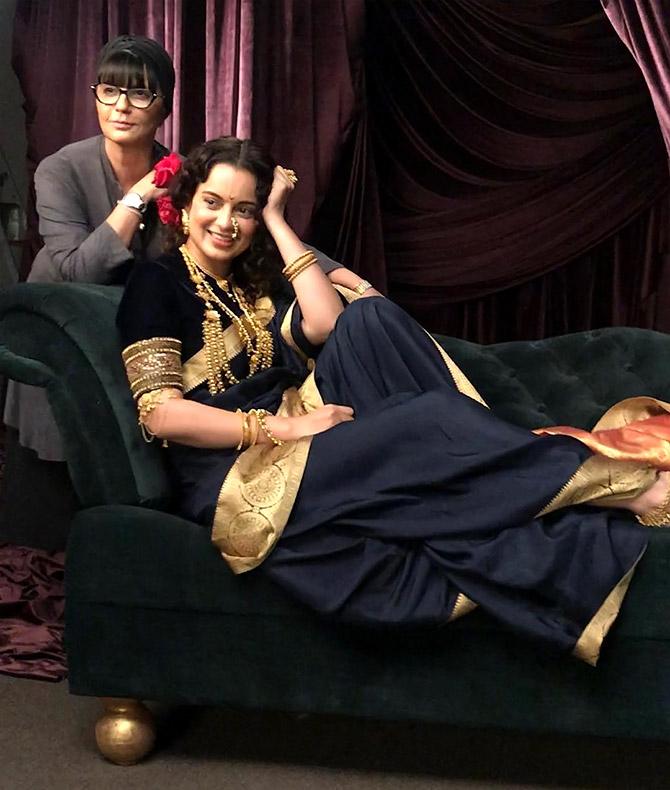 And what a spectacular look it is!
Photographs: Kind courtesy Neeta Lulla/Instagram