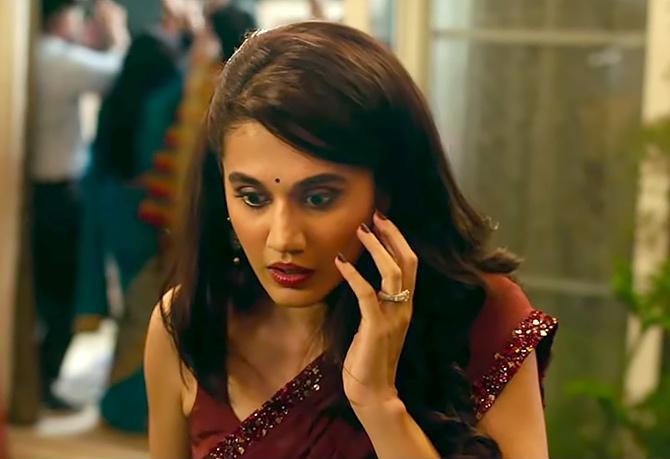 After Mulk and Article 15, Anubhav Sinha is back with yet another film that carries an important social message.
Starring Taapsee Pannu in the lead, Thappad not only deals with domestic violence, but also gender equality on a broader spectrum.
The trailer starts with a bang and sets the mood for what's coming up.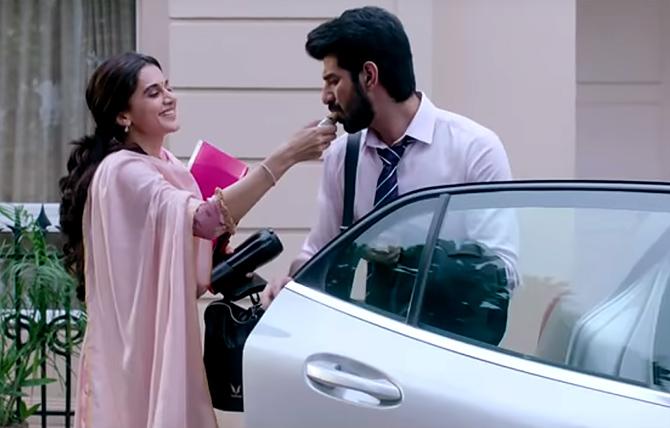 Taapsee (Amrita) plays a loving wife to Pavail Gulati's character.
The couple is happily married and much in love until one day, Amu is slapped by her husband. This changes their relationship forever.
Amu not only doubts her marriage, but also files for divorce citing a simple reason -- her husband cannot slap her.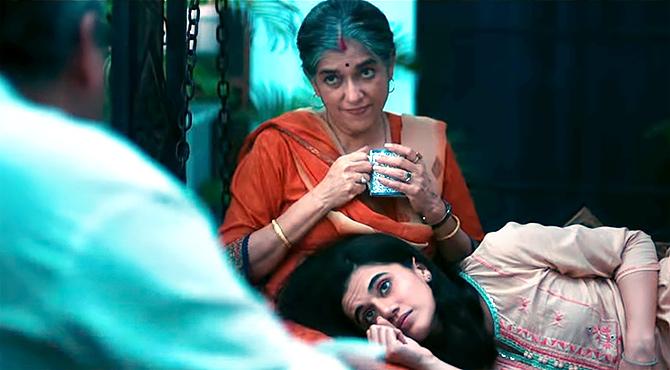 While Amu is sure about going through the divorce, the people around her question her decision, including her mother, played by Ratna Pathak Shah. She's worried about the 'divorcee' that is still frowned upon in Indian society.
The film raises the right question about whether a woman should compromise in her marriage and ignore the physical abuse that she suffers, even if it's a single slap.
The trailer will immediately remind you of Sandeep Reddy Vanga's Kabir Singh, which had justified a man slapping a woman just because they were in love.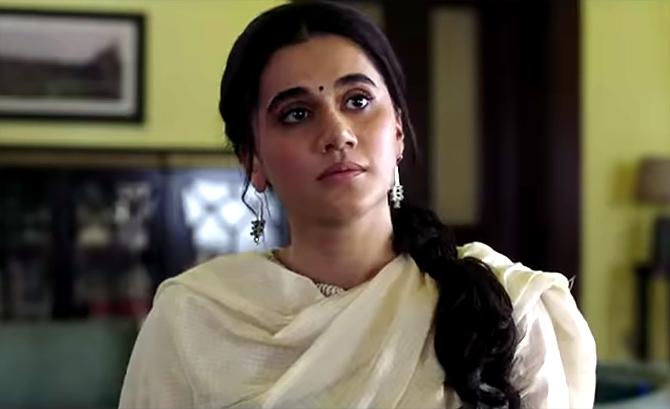 Taapsee makes a solid impact with her acting prowess and leaves a lasting impression, courtesy her hard-hitting dialogues.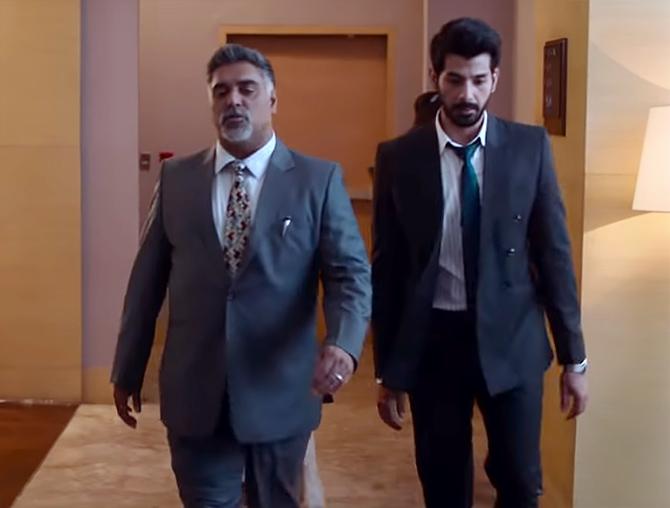 Thappad stars many familiar faces, including Dia Mirza, Ram Kapoor, Tanvi Azmi and Manav Kaul.
Though none of them have too much screen space in the trailer, they add value with their strong presence.
Pavail Gulati, who plays Taapsee's husband in the film, makes a mark despite being a relatively new face in the film industry.
Apart from the engaging story and some fabulous performances, the background score in Thappad stands out.
It's hauntingly beautiful and lends the right amount of support to the story.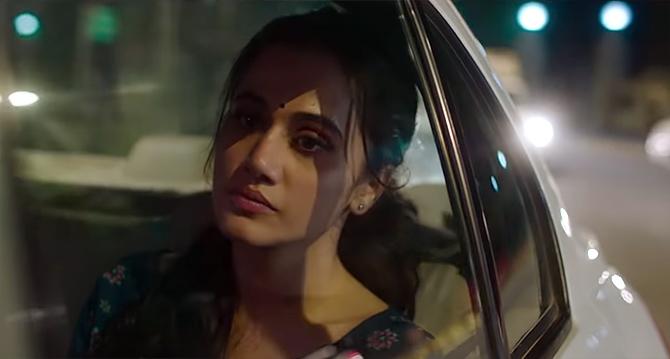 Overall, Thappad is not just a gripping tale about a husband and wife relationship, but it is also about understanding subjects like divorce, domestic abuse, gender equality and conjugal rights at the very basic level.
Anubhav Sinha's latest film is hard-hitting, relatable and sadly, very much relevant in today's times.
---
Namrata Thakker has been covering the entertainment beat for more than seven years. She can be contacted at movies@rediff-inc.com
---