'When a person is poor, no one asks him anything, fearing that he might ask for a loan.'
'But when he gets rich, everyone comes.'
'So that changeover is happening and it is nice that it is happening.'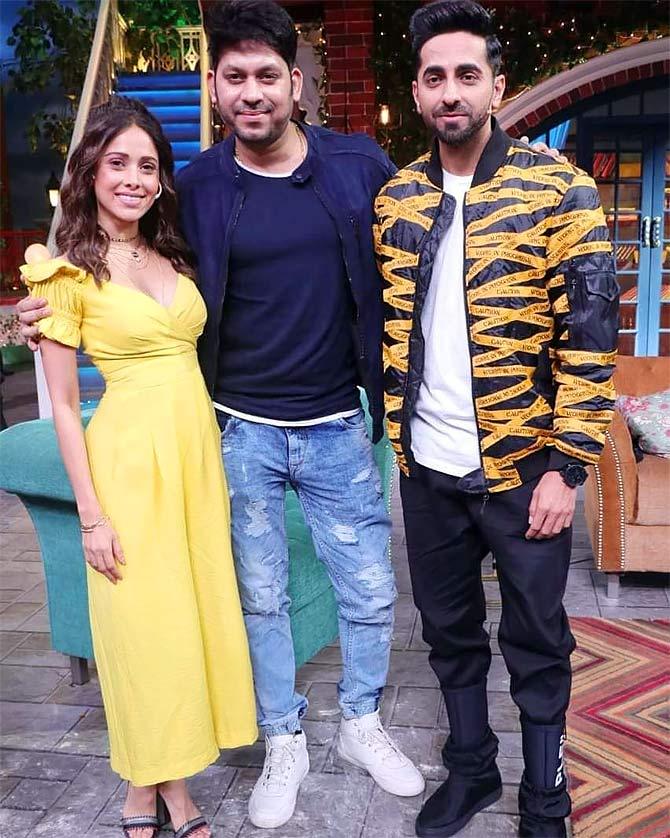 If you liked the comedy in Comedy Nights With Kapil and Welcome Back, it's time for Raaj Shaandilyaa to take a bow.
The young writer is all set to make his directorial debut with Dream Girl, starring Ayushmann Khurrana and Nushrat Bharucha.
He equates the film's release to a daughter's wedding.
"You get a fatherly feeling and you wish that there are no issues, that no small things crop up, that people don't get upset like some relatives do during weddings. I'm enjoying keeping everyone happy and keeping a check on everything. But there's a pressure all the time," he tells Rediff.com Contributor Karan Sanjay Shah.
You wrote the dialogues for Jabariya Jodi recently. What else have you worked on?
I have written the dialogues for Welcome Back, Freaky Ali, Bhoomi and then Jabariya Jodi.
Dream Girl is my fifth film as a writer and the first as a director.
Before that, I was working in television.
I have written Comedy Circus for seven years, then Comedy Nights with Kapil.
Before that, I wrote The Great Indian Laughter Challenge.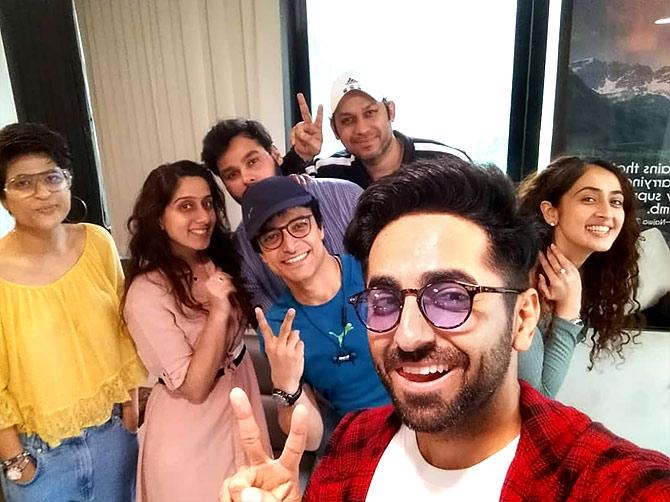 Do you plan to continue with comedy or move on to other genres?
Till the time comedy works, I will let it continue.
Till the time the radio is playing, you should not remove the batteries!
What lessons did you learn from the directors you have worked with?
Everyone tries to make a nice film to entertain people.
But sometimes, the time is not right. Or the vision you set out with is compromised by a miss in the performance. Or the film could have been made better.
What I have learnt from Aneesbhai (Bazmee) and other filmmakers is that there should be an easy way to tell stories and they shouldn't be made in a way that people have to apply their brains.
The audience's work is not to apply their brains and analyse everything.
The simpler way you tell it, the better it will be.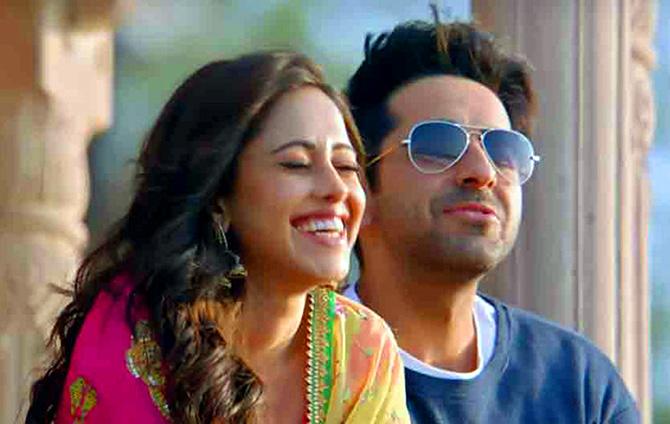 How was it working with Ayushmann Khurrana?
Fantastic! We had actually signed him before Badhaai Ho and Andhadhun, so at that time, he was not at the peak where he is today.
But when the time is right, everything falls into place.
We have known each other from a long time but we never met like this.
Like me, he has come from the TV industry.
Our producer (Ekta Kapoor) is also from the TV world, so the bonding was great.
Ayushmann is very humble and down-to-earth.
He's a director's actor.
Whatever I told him, he did it with conviction.
He gave me a few suggestions and I followed them.
Ayushmann has said his dialogues in a girl's voice quite well.
That was the result of workshops.
We had never thought that Ayushmann would deliver the girl's voice.
We were planning to get it dubbed by a girl but the female voice was so natural on screen that the character was falling flat.
The way a guy speaks like a girl on the phone is different.
It shouldn't be so natural that people feel it's fake.
So we asked Ayushmann to talk like a girl.
We showed him a couple of videos and he modulated his voice very well.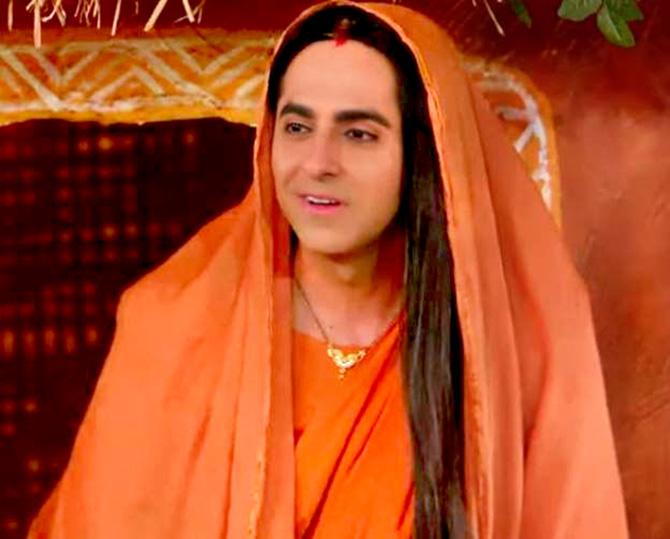 What made you cast Nushrat Bharucha?
I wanted a girl who has never done such a role.
Nushrat has always done glamorous roles, be it Pyaar Ka Punchnama or Sonu Ke Titu Ki Sweety.
So her image is that of a bold girl.
In this film, we needed someone who is like a girl-next-door.
If I cast actresses who have already done such roles, it would be repetitive.
So I wanted Nushrat for this part and when I told her, she was excited.
When she was hearing the script, she thought she was Dream Girl.
So I told her that she wasn't, Ayushmann was!
But she liked the story and immediately said yes.
The story is not about her but all the chaos happens because of her.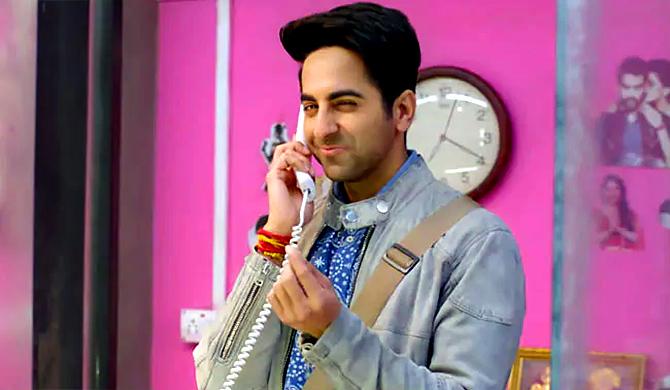 Did you ever worry that people may not accept this image of Nushrat's?
When you experiment with something, there is always that fear.
In fact, before Nushrat, I was worried if people would accept Ayushmann in this character.
He was a (police) commissioner in Article 15 and now suddenly, he is talking in a girl's voice.
Because I wanted Nushrat to be shown in a different kind of character, I chose her.
Otherwise, there were so many girls... there's Bhumi (Pednekar) and several others, but the audience has already seen their girl-next-door avatars.
Nushrat has never been seen wearing a salwar kameez, cooking and so on.
Ekta Kapoor is the biggest name in the television industry. Was it difficult to approach her to produce this film?
Not at all. We come from the TV world and I never felt that it would be difficult to meet her.
I have written a few shows for her; she might not remember that because it was a long time ago.
But it wasn't difficult meeting her.
She asked me to tell her the story but I said that I would not tell the whole story.
I told her that I would tell her a scene because the humour is not in the story, it's in the screenplay and dialogue.
She heard it and immediately said yes.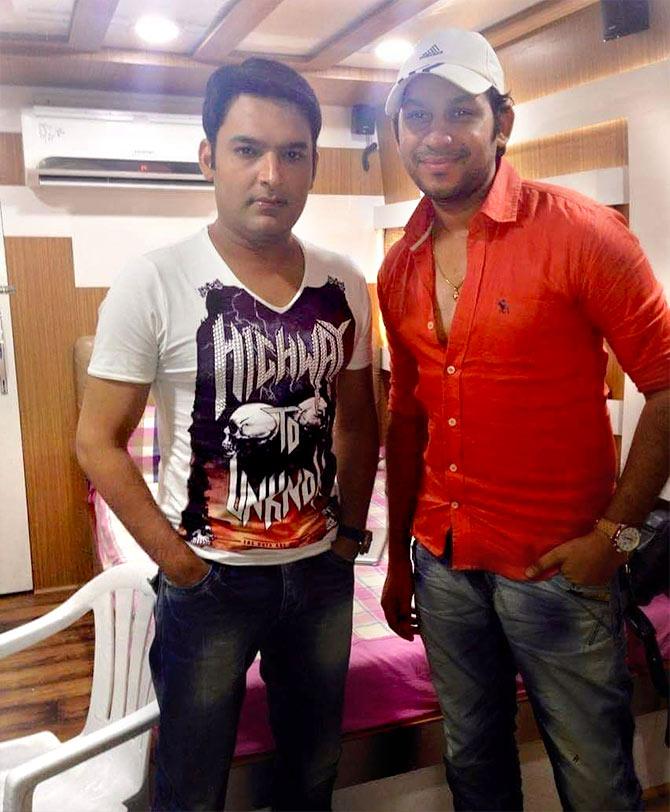 How hands-on was Ekta Kapoor?
She has been very supportive throughout the film.
There was no interference at all, maybe because it was a comedy.
But she would always suggest that this could be improved...
Now that you have become a director, how has the perception within the industry changed?
When a person is poor, no one asks him anything, fearing that he might ask for a loan.
But when he gets rich, everyone comes.
So that changeover is happening and it is nice that it is happening.
People have been observing that I have been writing but direction is a huge deal.
People, who knew me, gave me good reactions and people, who didn't, gave me great reactions!
We saw it recently when Himesh Reshammiya got Ranu Mondal to sing a song. Before that, her daughter never came to see her but now, there are girls, who aren't her daughters, coming in!
It's human nature.
What's next for you?
I am writing two films for Salman Khan's production house.
I am doing the dialogues for a few Dharma Productions' movies.
I am writing a few films for Balaji and they are also planning my next directorial.