'I've been tagged as a Punchnama girl, where I break everyone's hearts.'
'I wanted to be a heroine in that film but what did they make me?'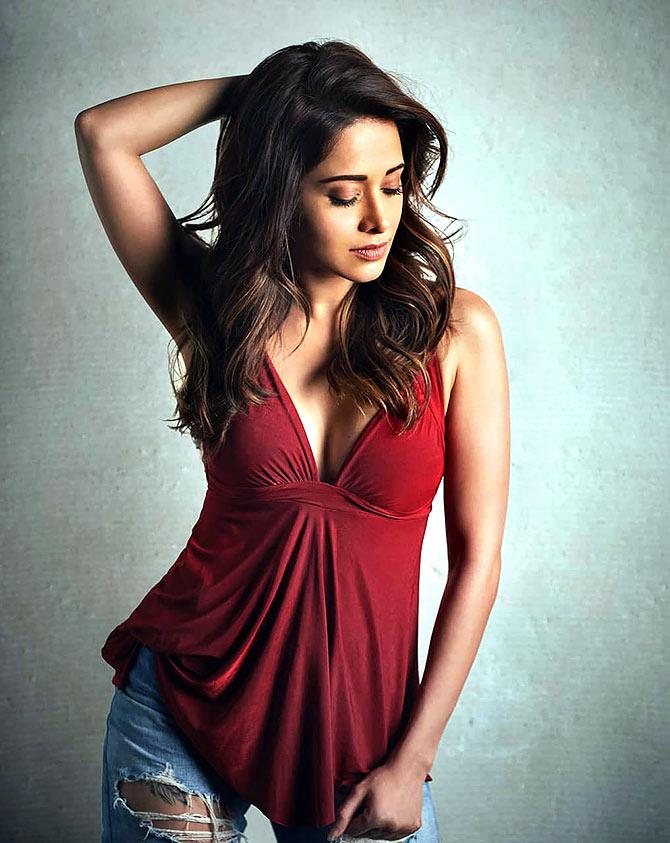 Nushrat Bharucha is Bollywood's success story.
From being a face in the crowd in a film song to becoming a heroine, she's come a long way.
It's not been all easy, of course.
After going through her share of struggles, Nushrat will be seen in Dream Girl, opposite Ayushmann Khurrana.
"Everyone wants to make me a villain (in their films) but Raaj Shaandilyaa is the first director who said he wanted me to play a positive character, a heroine," Nushrat tells Rediff.com Contributor Karan Sanjay Shah.
How did Dream Girl happen?
I give the credit to my director, Raaj Shaandilyaa.
This is his first movie as a director, and he just told everyone, 'I want Nushrat'.
He asked casting director Nandini Shrikent to call me for a narration.
I get very happy if someone wants to work with me.
I feel they have liked my work and that's why they want to work with me.
Everyone wants to make me a villain (in their films) but he's the first director, who said he wanted me to play a positive character, a heroine.
Two things happened when I met him for the narration.
Within an hour, we were laughing; the narration was so funny!
Raaj is a great orator. He can convince you that we are sitting in a fantastic mall in Dubai. He creates that world and you get sold.
The second thing was... every evening at the Balaji office (where we met), there is a puja. The aarti is taken to every room and everyone takes blessings.
During my narration, just when the director was talking about my entry scene, the aarti ki thali was brought in.
I felt the timing cannot be for nothing.
An hour after the narration, I didn't call or talk to anyone.
I thought about it for 15 minutes and signed the film. Even the director was surprised that I agreed in such a short time.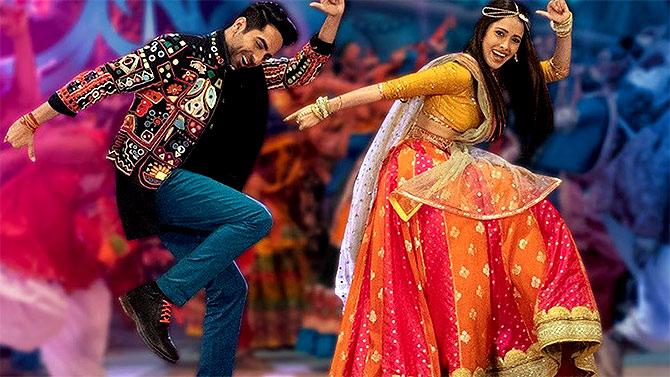 Isn't it strange that the film is called Dream Girl but does not focus on you?
If you had asked this question to any other actress, you'd be right. But no one can ask me this question.
I've been tagged as a Punchnama girl, where I break everyone's hearts.
I wanted to be a heroine in that film but what did they make me?
Then came Sonu Ke Titu Ki Sweety, where they made me tell myself that I am the villain.
So no one can expect from me to play a lead heroine, na?
So the fact that I was not the dream girl wasn't shocking for me.
But I was intrigued and wanted to know more about the film.
What kind of roles are you looking at?
The films I was cast in and performed well in have worked well.
There are a few films where I worked even better but they did not work.
So my image has become a Punchnama girl or a villain because of the work I've been seen in.
If, at that time, I had thought about making a particular image for myself, I wouldn't have done those films and I wouldn't have reached here.
I don't want to think about what image I want to change or create and then sign a film, because then, maybe, good projects and roles will go away.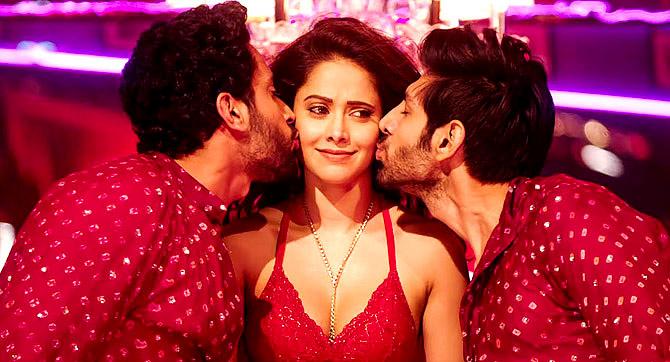 Do you think after Sonu Ke Titu Ki Sweety earned Rs 100 crore, people have started taking you seriously?
People are saying it made Rs 100 crore, such a huge amount of business, but what does it actually mean?
It means that so many people saw the movie and hence, it did a huge amount of business.
What can be more rewarding for me in that scenario?
So many people have liked it and accepted me.
Now, if you get accepted by the audience, the industry has to accept you.
Even if you don't fit into the typical hero or heroine mould, because the audience has said they want to see you, the industry *will* cast you.
The audience is saying that she may not fit in as 'heroine material' but she works for us and we want you to cast her, be it in a song or as a villain or anything else.
And just because they want it, I feel I am in a better space and have the option to do more.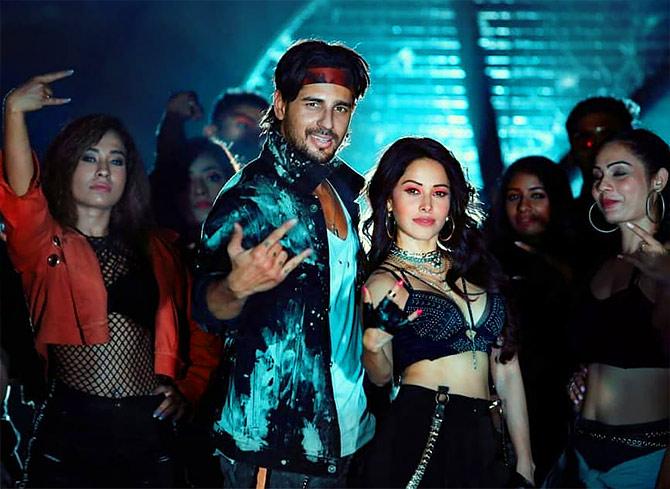 Are you fine with doing just a song in a film?
Yes, definitely.
I am doing a song in Marjaavaan and more than happy to do it.
That's just another way of expression, another way of acting, another way of performance.
I get thrice the enjoyment of being in a song than doing a film performance. So songs will always be a yes!
How was it working with Ayushmann Khurrana in Dream Girl?
Ayushmann has had a great journey.
He started off with Vicky Donor, post which he had some ups and downs.
But then, he has done Andhadhun and Badhaai Ho. Now, he has Bala and Dream Girl.
His body of work is so interesting that his baby steps are an inspiration for any actor -- it will take time but chose the right track and keep working, do what is your sensibility, do what you genuinely believe in, and then the world will eventually see what they have to see.
How crucial is your role in the film?
The most crucial part of the film are the characters that create confusion in this man's world.
He speaks in a girl's voice but if the other five characters don't fall in his trap, the story will not move forward.
When you do a film like this with a strong ensemble cast and great writing in a character-driven story, everyone's part becomes crucial.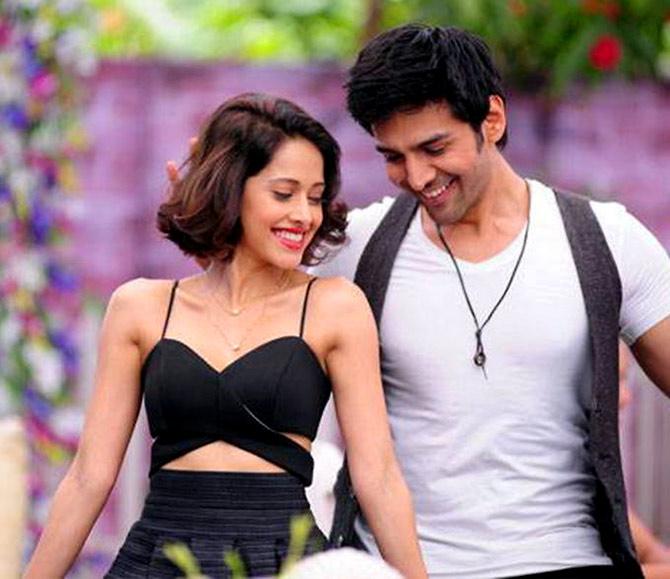 You have worked with Kartik Aaryan in several films. How has your friendship evolved with him? Has he changed with success?
Somebody said, 'Success doesn't change you, success reveals who you are'.
I know him for eight years now, and no one else may have spent so much time with him.
He has always been entertaining, charming and mastikhor.
It just took success for him to be on a larger platform, to a larger audience.
I don't think he's changed.
But yes, there is a change, a very practical one which happens in everybody's life.
If you move from one job to another, the friends from your previous job will take a backseat and you will be with the people you are working with now.
So the change is that we don't spend that much time together now.
We are not in the same circle anymore.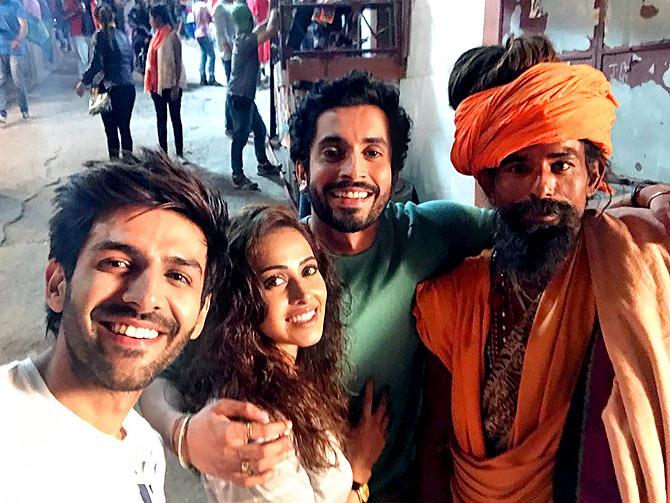 You did four back-to-back films with Kartik Aaryan with some gaps in between. Were no films offered to you in the meantime?
After Pyaar Ka Punchnama, I was not offered any interesting films.
I did Akaash Vani and then Pyaar Ka Punchnama 2.
After Akaash Vani, honestly, no films came my way because it flopped.
I was at home for two years and in severe depression.
I did not leave my house.
I would not even watch movies.
I was stunned, how could my film flop? It took a huge toll on me.
Then Pyaar Ka Punchnama 2 came along and it did really well.
In between, I did a few bad films and they flopped as well.
Actually, my journey has been from dancing in the background to having the spotlight on me.
In the film, Kal Kissne Dekha, Riteish Deshmukh had done a song in which I was cheering for him in the crowd.
Today, I am doing a song with him, standing next to him.
That has been my journey.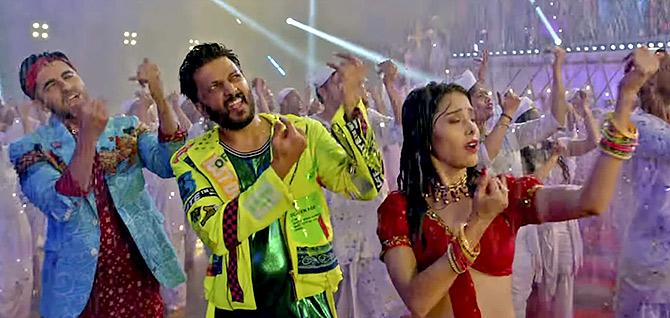 Luv Ranjan has been a mentor to you but he was called out in the #MeToo scandal.
This happened a few months back but I have done four films with him.
I know him as a person and as a director, for far longer than anyone else who has not worked with him.
I have written an open letter on this matter.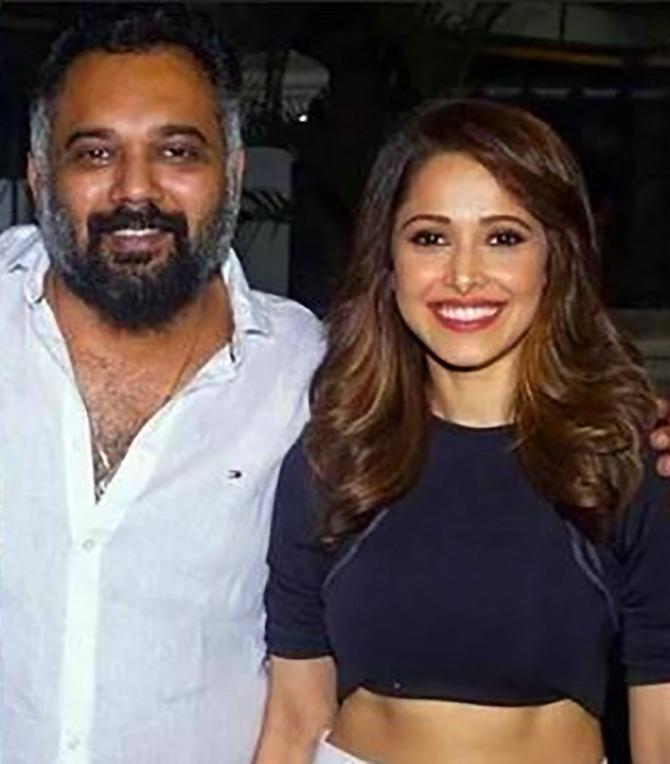 He was also tagged as a misogynist.
Yes, his films are also accused of being misogynistic.
But I always felt that Pyaar Ka Punchnama was about three boys, who fell in love with certain kinds of girls.
Those three girls cannot determine the demographic of all the women in this country.
We are talking about three people's story and how these girls were not perfect for them -- one girl was manipulative, one was after the guy's money, while the third lied.
What we were trying to say is that, why didn't they break up?
I think because we made Pyaar Ka Punchnama 2, people thought they were just doing this and so, he is misogynistic.
But let me take you back a little.
After Pyaar Ka Punchnama, the same team made Akaash Vani.
What was misogynistic in that?
The film was about a girl fighting her father, husband and society.
Did anyone then change that opinion about him or the films we did? No. Because the film flopped.
Then, we went back and asked ourselves, what worked? Pyaar Ka Punchnama.
Who made it a hit? You guys (the audience).
So we made Pyaar Ka Punchnama 2.
If this is what you want, if this is what society is enjoying, then we are no one to say that every woman is like this.
We made a comedy, you can come, eat popcorn, enjoy the movie and go home.
Luv sir also said that he is going to make a film, where the roles would be reversed.
But then he made De De Pyaar De, again, a strong film for women.
Tabu ma'am and Rakul, what brilliant voices for women!
But people are still calling him a misogynist.
Once you are tagged, no one can do anything about it.