'I'd love to do more roles. But I will only accept parts keeping in mind my image as Sita.'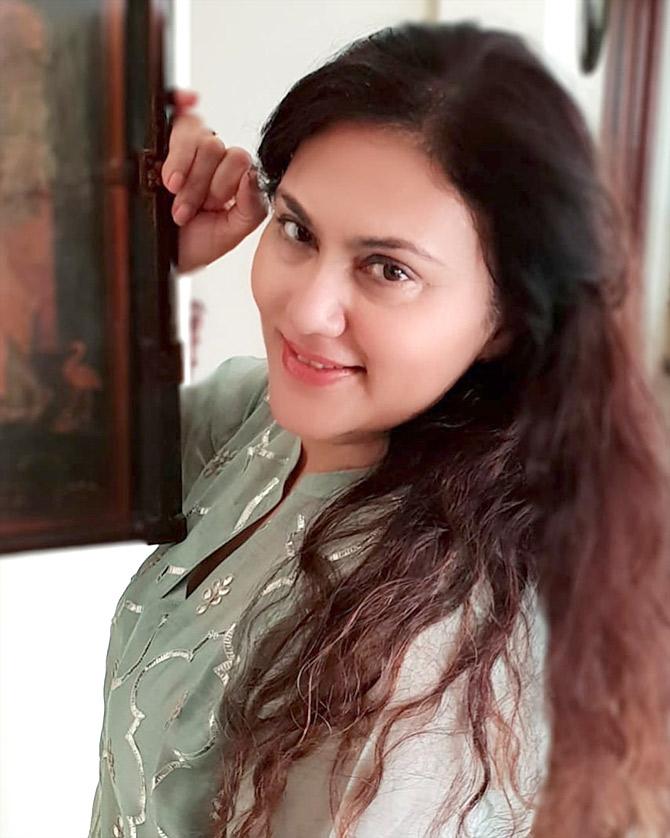 Dipika Chikhlia will perhaps always be known for the character she played in Ramanand Sagar's 1987 serial Ramayan -- Sita.
"I was always praised for my looks when the Ramayan was first telecast. I wasn't acknowledged as a good actress. That is changing, thanks to the newer generation," Dipika tells Subhash K Jha.
Did you expect the Ramayan to return after 33 years?
No, never in my wildest dreams did I imagine this return and this kind of response to the Ramayan in this age!
When I heard the Ramayan was coming back, I knew the older generation -- in the 40 to 50 age bracket -- would take to it instantly.
But I wasn't sure of the kids, since their tastes are so different.
To my surprise, 12-13-year-olds are watching it avidly and loving it.
I am very happy it has come at a time when people are able to watch it carefully.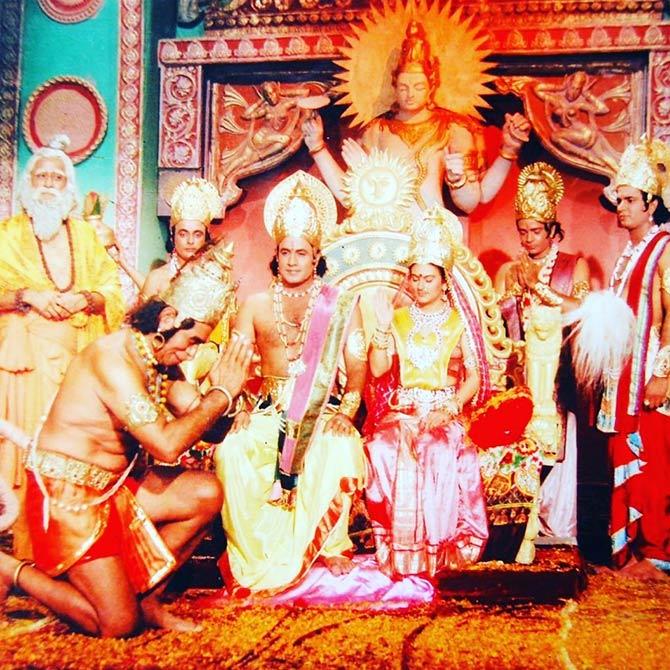 Does the idea of the Ramayan going forward please you?
I love the idea of new generations watching it.
I always had people telling me, 'Meri saas aapki fan hain. Mere Dadaji aapka show dekhte hain (My mother-in-law is a fan of yours. My grandfather watches your show.'
I never had young people telling me they watched the Ramayan.
But the millenials have changed the audience profile for the Ramayan. They are sitting with their parents watching and enjoying it.
But you know what I really appreciate about the audiences's response this time?
That I am being acknowledged as a good actress.
I was always praised for my looks when the Ramayan was first telecast. I wasn't acknowledged as a good actress.
That is changing this time, thanks to the newer generation.
Did playing Sita limit your chances as an actress?
Oh yes! Everyone knows how difficult it has been for me and the other actors from the Ramayan to come out of the characters we played in the serial.
People did not want to see us in any other roles.
Comparatively, I had it easy since I wasn't in so much costume especially after Sita maiyya's vanwaas (Sita's exile). I could still be accepted by the audience in a lovely sari and bindi.
But the other actors from the Ramayan were in heavy costumes all the time.
The newer generations are far more progressive. They understand that we were only playing characters from the Ramayan. It is not so difficult to play other roles now.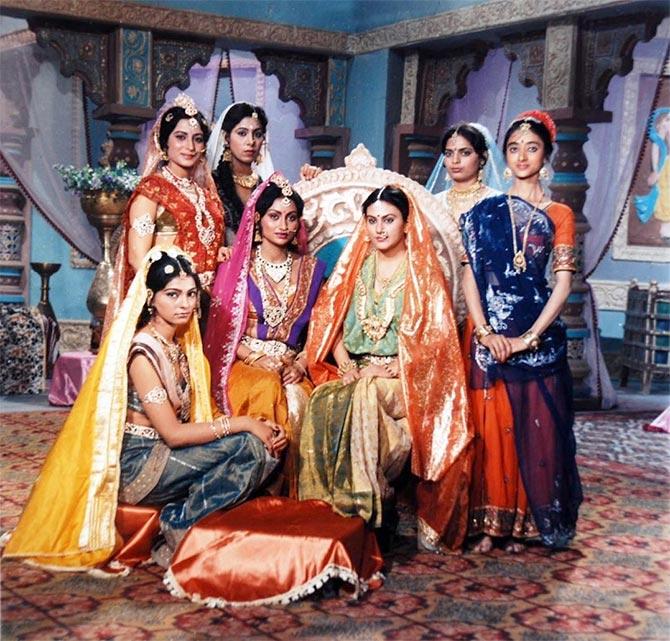 Did you see the role as a social responsibility?
Yes, I have shouldered that responsibility quite well so far and I intend to go on doing it.
I'd love to do more roles.
But I will only accept parts keeping in mind my image as Sita.
I never tried to break the image because that would have backfired.
People saw me as Sita maiyya and it would not have been gracious on my part to play with Indian sentiment.
We have grown up on the Ramayan and the Mahabharat and they are the basis of our religious beliefs.
Why would I fight such powerful forces? I was happy being accepted as Sita maiyya.
How relevant is the Ramayan today?
The teachings of the Ramayan will always remain relevant.
It is a wonderful story.
I have urged younger generations to watch the Ramayan long before the current re-telecast.
I told them they won't have access to the original Ramayan written by Tulsidas and Valmiki. There is a lot to learn about life, humanism and compassion in the serial and the current generation is getting the point.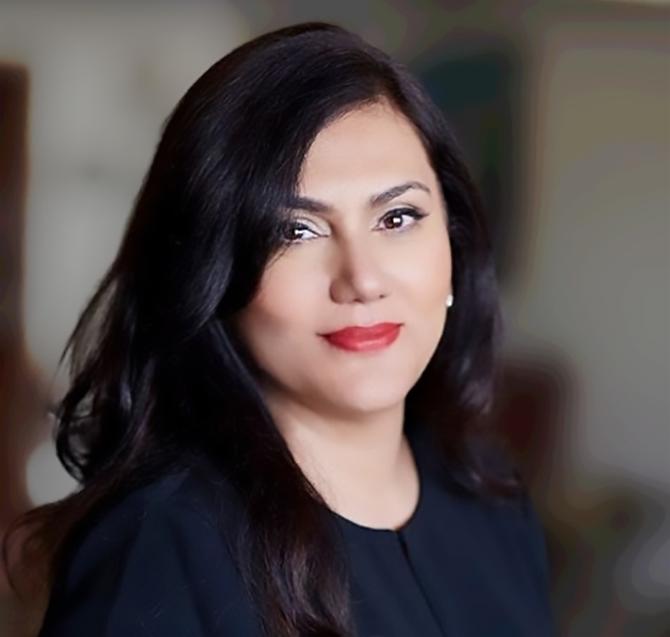 What do your children have to say about you and the serial?
Initially, my children didn't have much to say about me and the Ramayan except that I looked pretty. But now, they are going with the flow of the story.
They are enjoying the serial and luckily for me, they don't think of me as Sita maiyya when they watch the Ramayan. That's a relief!
Who can play Sita after you?
Whom would I like to see as Sita in my place? Nobody else!
I see only myself as Sita.
When people call out 'Sita maiyya', I still turn around reflexively.
So yes, I am the eternal Sita.
How do you see your future?
You know, the other day I was speaking to the Sagars and they agreed that the one good thing that will come out of this re-telecast is that people will see us actors from the serial for parts in future projects.
We are all fabulous actors and we have all done a good job in the Ramayan.
A space can be created for us now in the film industry.