After Amy Jackson announced her pregnancy on April 1, she has been keeping her fans updated about herself.
The British actress, who is in her third trimester, is expecting her baby in September.
Amy has been showing off her baby bump -- and we're loving the pictures! -- but she's not done yet.
She shares her weekend pictures on Instagram.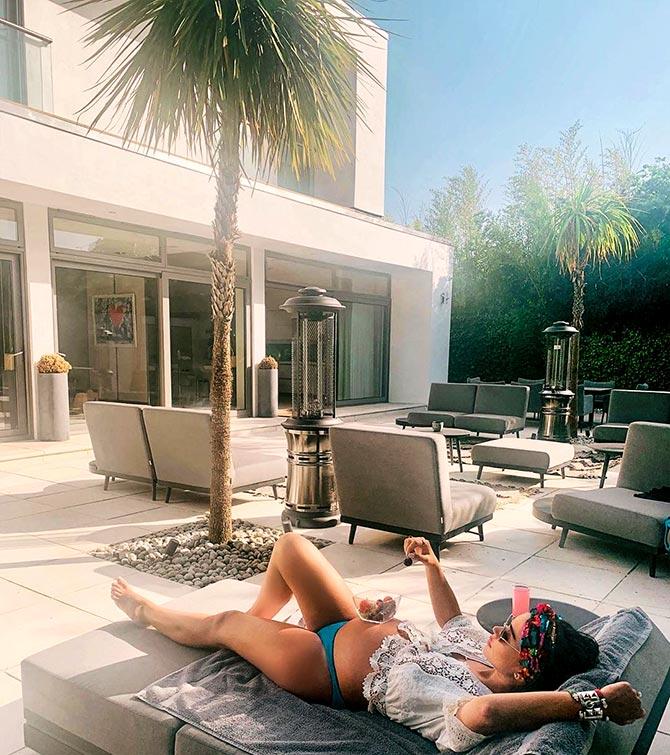 Amy spends her days 'easy like Sunday mornings'.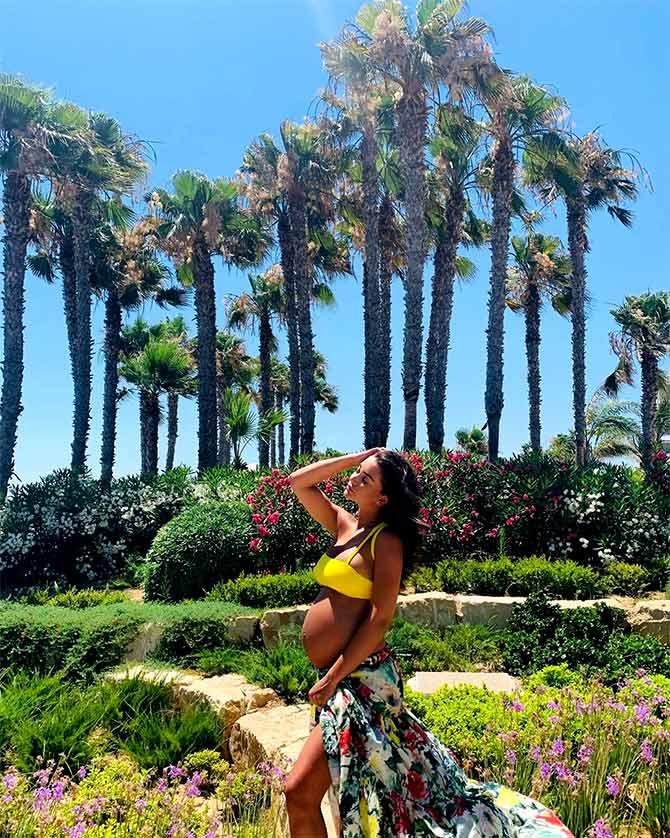 Amy makes a perfect picture.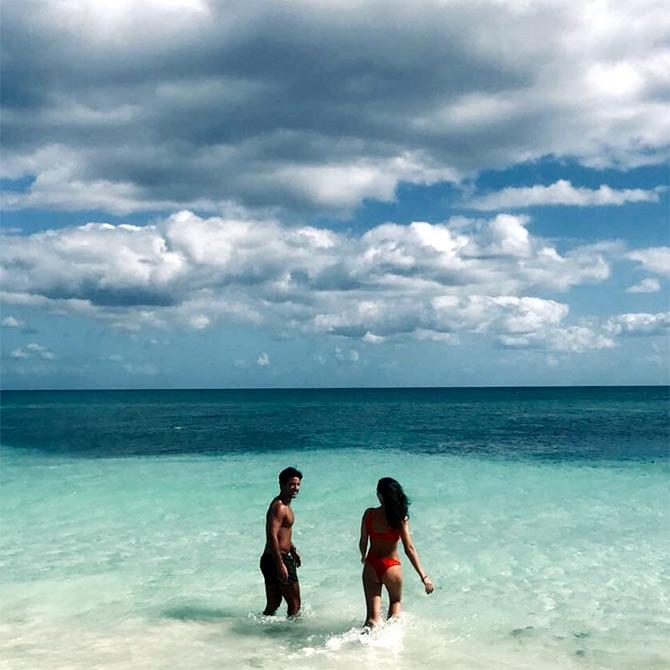 Fiancee George Panayiotou joins her on the beach.
Photographs: Kind courtesy Amy Jackson/Instagram